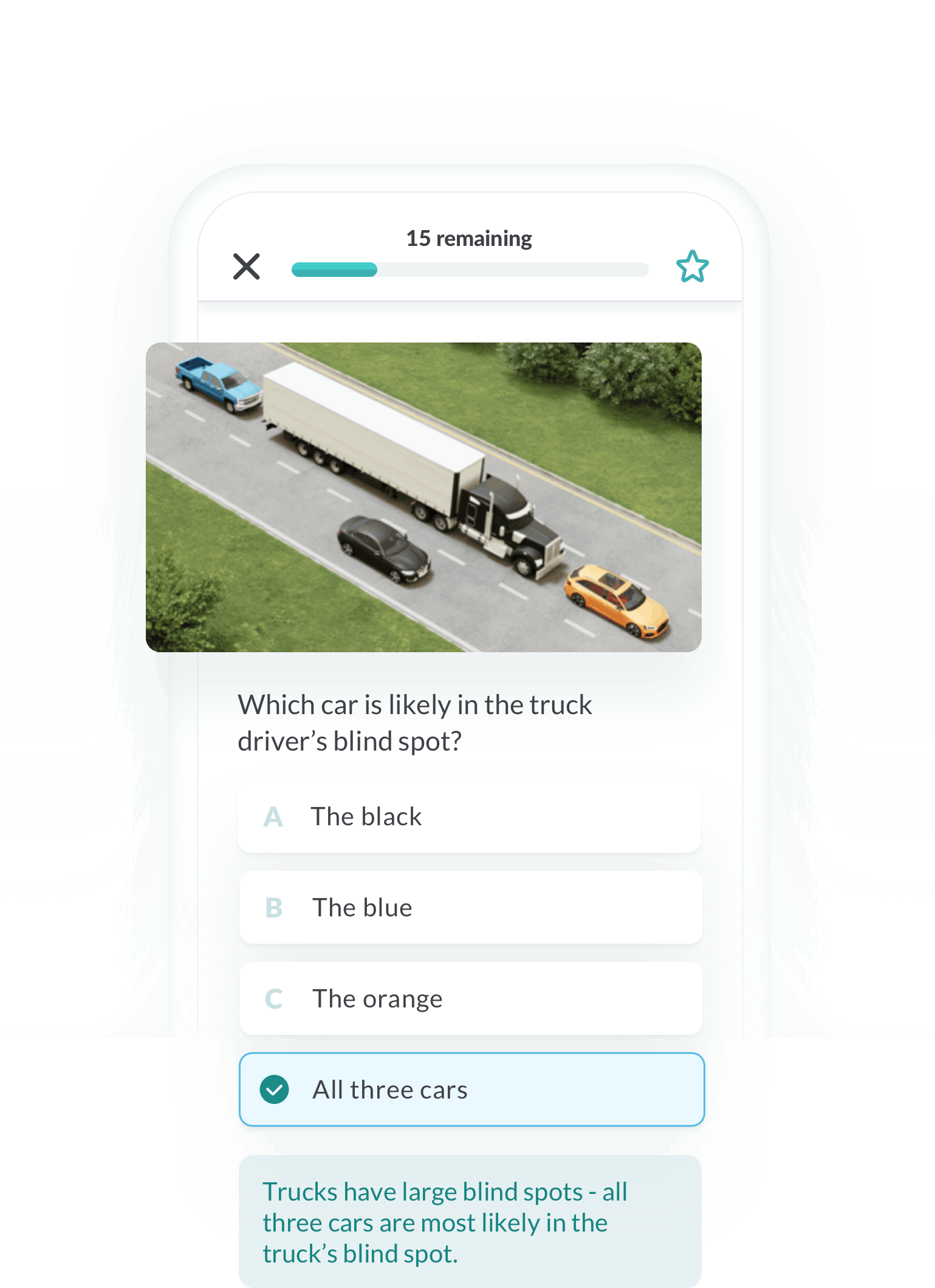 Is Passing the Victoria Learners Permit Test Hard?
It depends. Getting a Passing-score is hard if you don't study (or study ineffectively). About 35% of Victorians fail their learners permit test the first time, and about 50% fail their drive test. Like a lot of Australians, you'll probably find that just reading the Handbook isn't enough to help you pass.
But if you study with a proven app like Zutobi, you'll be surprised how easy it is to pass your permit test. Our streamlined learning modules and permit practice tests make studying easy. There's a reason that 19 out of 20 Zutobi customers pass their permit test on their first try.