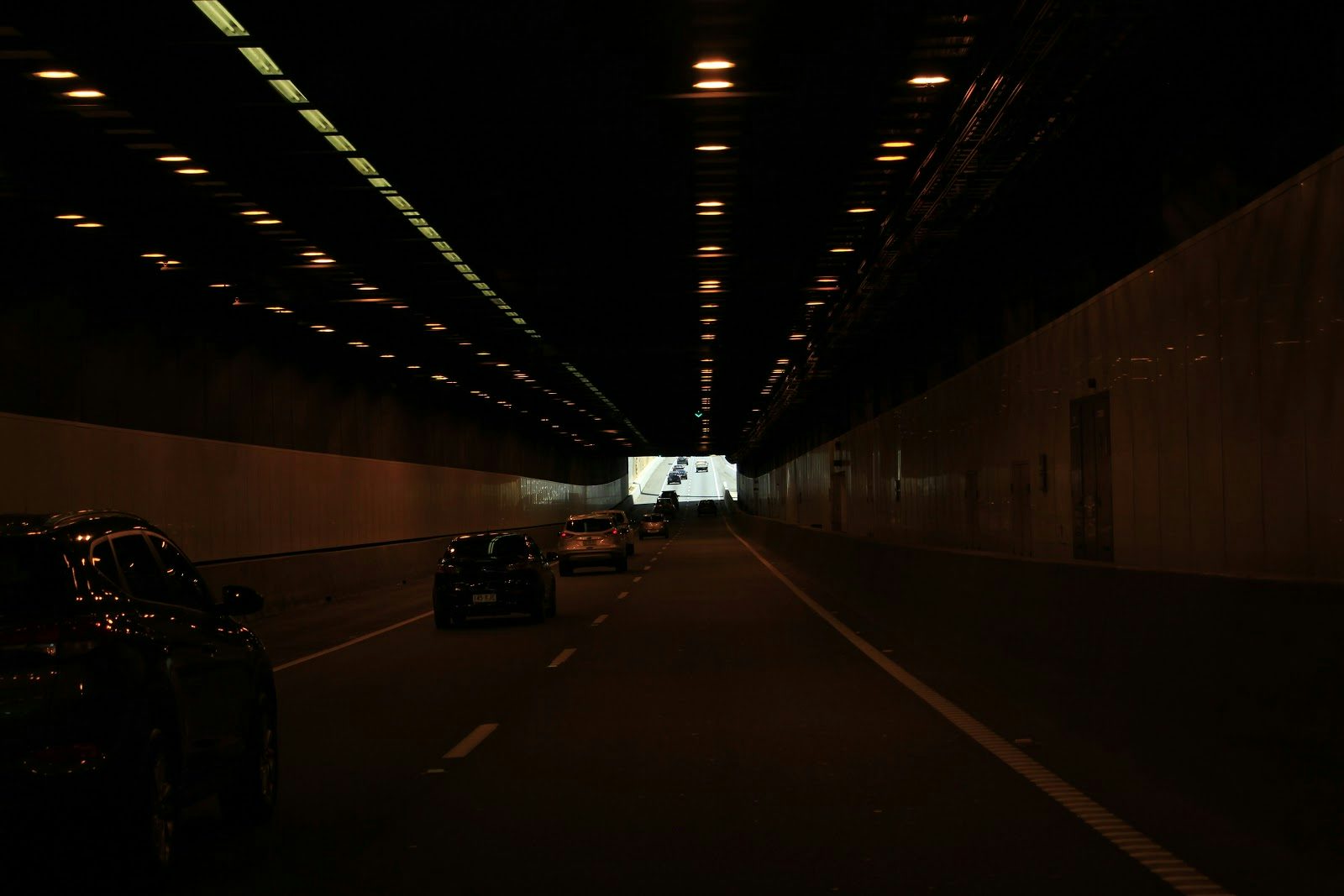 Driving in tunnels can be dangerous as it's an enclosed space. Look for speed limit signs and drive to the conditions, with plenty of safety margin to the vehicle in front. Look for and obey safety/traffic info from variable message and lane control signs.
Before entering
Before entering a tunnel:
Switch on dipped headlights
Be prepared to reduce your speed if conditions require
Remove your sunglasses
Turn on the local radio channel for traffic information. These channels can give advance warning of congestion or incidents in the tunnel
Emergency in a tunnel
In case of a breakdown:
A breakdown can cause congestion and danger to all vehicles in the tunnel. Get help immediately and:
Switch on your hazard warning lights
Stay in your vehicle unless you must leave. If you must, be quick and try to place yourself behind a safety barrier - not behind your vehicle!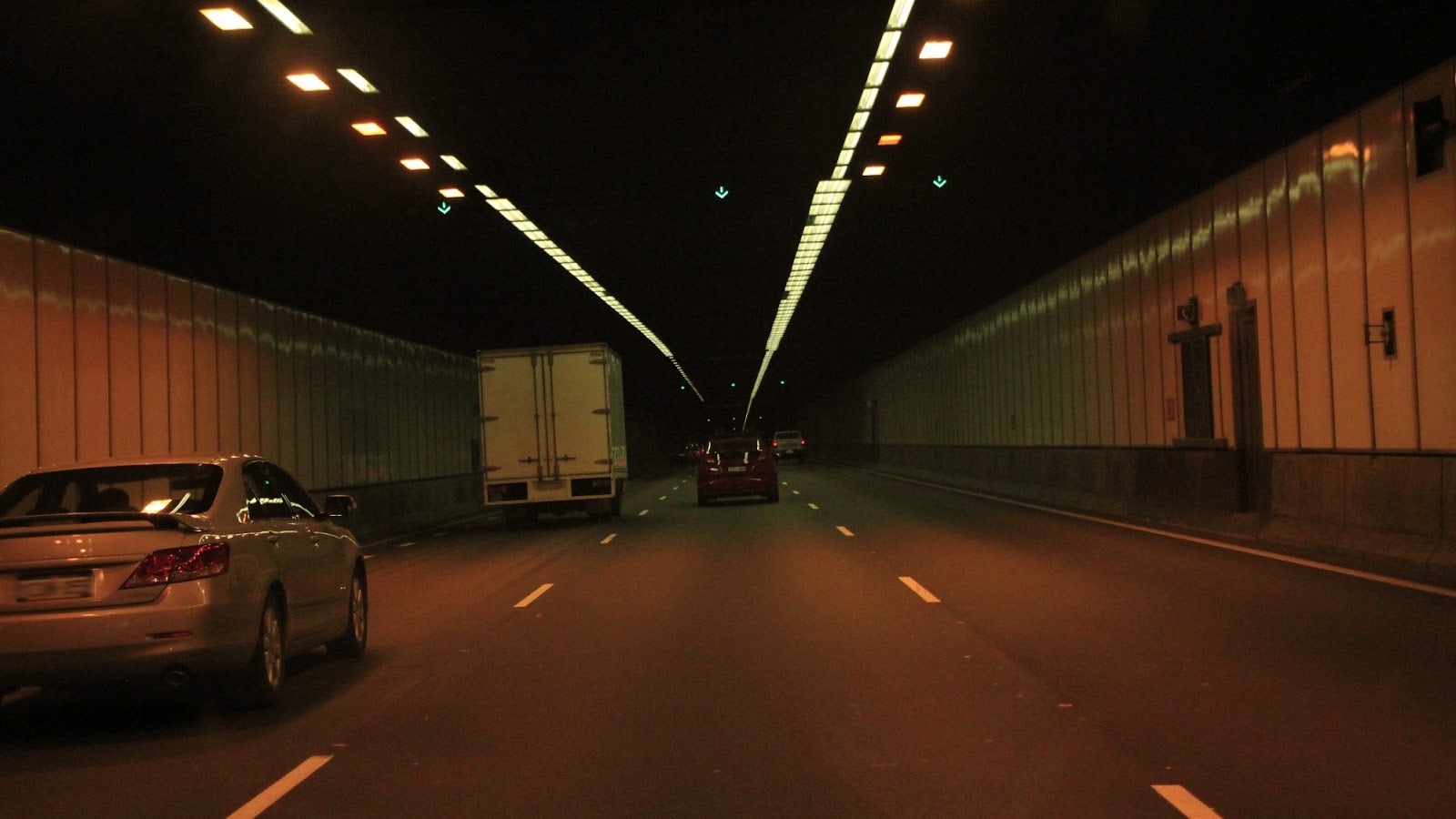 Increase the following distance when driving in a tunnel
It may be safer to drive a vehicle on fire out of the tunnel rather than stop in the tunnel. A fire in a tunnel is extremely dangerous due to the risk of smoke and suffocation. Do what you can to cause the least danger to yourself and others.
If you have to stop in a tunnel, leave at least a 5-metre gap between you and the vehicle in front.