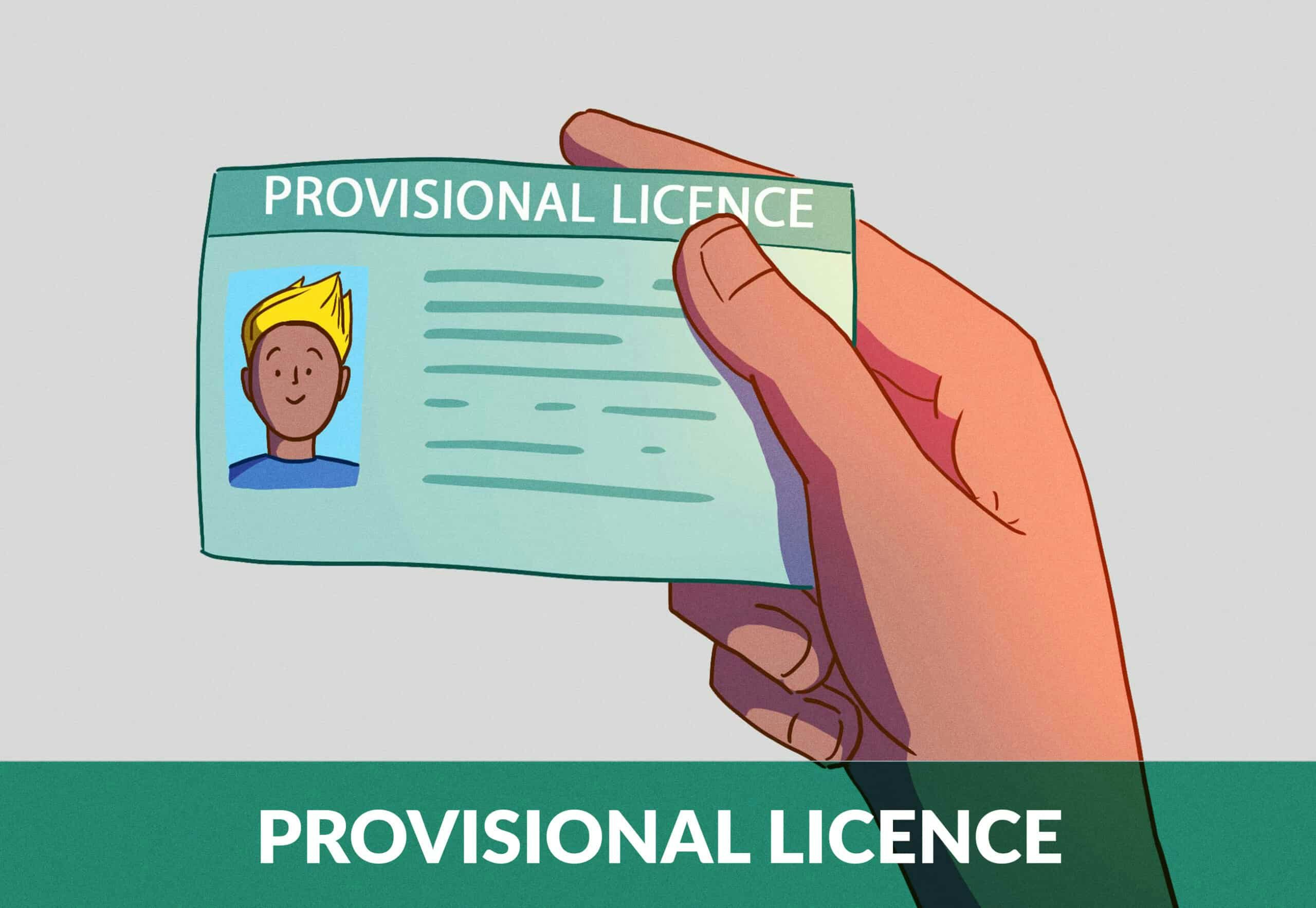 Provisional Driving Licence – A Complete Driver's Guide
So you've decided it's about time you learned how to drive. Learning to drive is a big deal, and you want to do it right, don't you?
We want to help you become a safe and legal driver – so in this Ultimate Guide, we'll cover everything you need to know about getting a provisional licence.
What is a Provisional Licence?
A DVLA Provisional Licence (Driver and Vehicle Licencing Agency), allows you to drive a car, motorbike or moped on the UK's public roads before you have passed your driving test. It's as simple as that. This is so you can gain some much-needed practice on the road, in the company of someone who knows what they're doing.
If you're riding a motorbike or moped, you can ride on your own to gain experience, but only on a motorcycle of 125cc or less. And, after completing the Compulsory Basic Training Course.
But if you're learning to drive a car, you must be supervised by a driving instructor or someone over 21 years of age who has owned a Full Driving Licence for more than 3 years.
Finally, if you want to drive on your own, you must pass:
A multiple-choice driving theory test
A hazard recognition test
A practical driving test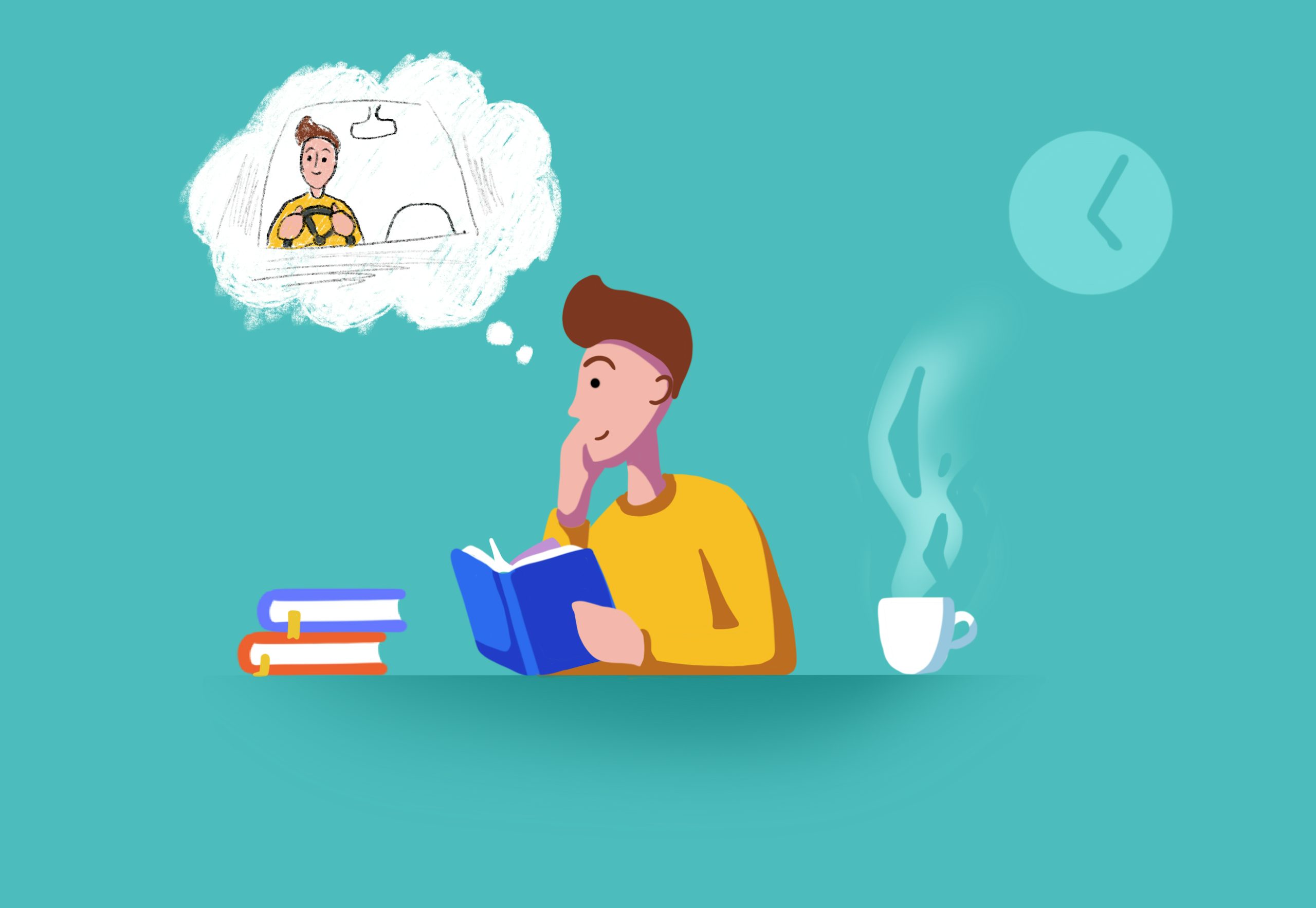 When Can I Apply for a Provisional Driving Licence?
You can apply for a provisional licence if you satisfy the following requirements:
You must be 15 years and 9 months of age.
You must be able to read a vehicle number plate from 20m away. If you wear glasses or contact lenses, that's okay as long as you wear them while driving and for the test.
Show an original, official document to prove your identity.
Provide your previous addresses for the last 3 years.
Give your National Insurance Number.
The UK government tells you the sequence of events you must follow on the route to becoming a qualified driver. Most people find it easy to do and can manage it with no difficulty.
Let's look at these steps now and see if we can make it a bit easier for you to understand.
Check you're eligible to drive. Make sure you have no health issues and you are old enough to apply.
Provisional licence application. Pay the fee when you apply for your licence, giving all the identity checks you are asked for.
Learn driving knowledge (DVSA Practice tests). Read the available information, and have lessons from a qualified instructor.
Practical experience. Practice, practice, practice. You need to practice a lot behind the wheel to gain driving experience and feel comfortable driving alone.
Once you've applied for your first provisional licence, you'll receive an email from DVLA confirming your application. If you've applied online, you should receive your licence within a week or so.
How Much Does It Cost?
Many people ask how much a provisional licence costs as it seems there is more than one advertised amount. Actually, there are two published prices depending on whether you apply online, by post, or at your post office.
At the time of writing, a provisional licence costs £34 if you apply and pay online by debit or credit card. Or, £43 if you apply by post or at a post office. The higher payment helps pay for the increased work involved in processing a manual application.
When applying for a provisional licence, don't forget that you also need to provide:
An approved identity document
A list of previous addresses for the past 3 years
Your National Insurance number
Beware of any third party website that might fool you into paying extra for a licence. The site might even ask you to pay up to three times the official price. Often, these companies try to sell you 'learner driver's car insurance' too.
Don't be fooled. It's a scam! Pay the official price for your licence at the Government approved outlets. It's very simple to do and you'll pay the absolute minimum price, every time. Any other company that advertises more or less than these amounts is trying to rip you off.
How Long Does a Provisional Licence Last?
You have 2 years to pass your practical test from the date you pass your theory test. If you don't manage to pass by then, you have to start all over again, which means retaking the theory test!
If you have NOT passed your theory test, you must renew a provisional licence every 10 years.
So, as you can see, ordinarily there's no great rush to pass your test. But it's better not to leave it until the last possible moment if you don't want to start completing official forms all over again.
I've Lost My Provisional Licence – What Do I Do?
Unfortunately, you can't take your theory or practical test if you don't have your provisional licence. So, if you've lost it or it's damaged, you must apply for a replacement (it will cost you £20 for that privilege).
Your replacement licence might take up to 15 days to arrive in the post, so re-apply as soon as you notice that it is missing. If you haven't received it by the time of your test, you must cancel and set a new date. You do this by contacting the Driver and Vehicle Standards Agency as soon as possible and asking for a new date.
What Does a Provisional Licence Entitle Me to Do?
You must not drive on a motorway with a provisional licence unless you are in a dual control car with a DVSA (Driver and Vehicle Standards Agency) approved driving instructor.
But you will be able to:
Drive a car under supervision from the age of 17 years.
Ride a motorbike from 17 years.
Ride a moped from 16 years.
Vehicles other than cars
There are certain exceptions and variations to the age rule:
You can apply for a provisional tractor licence when you're 16 and then take a test. This will entitle you to drive small tractors less than 2.45m wide. You can also tow small trailers with the tractor. However, if you wait until you're 17 and pass your full car licence, you can drive any type of tractor.
At age 16, you can apply for a licence to ride certain types of moped. However, you must attend a compulsory basic training course before going on the road, and sit the moped test within 2 years. Otherwise, you must renew your provisional licence and start again.
If you're 17 and want to ride a motorbike, you must complete the compulsory basic training course before going on the road. And, you must pass the motorbike test within 2 years. However, while riding with a provisional licence, you're only allowed to use motorcycles with an engine size of less than 125cc with a power output of less than 11kW.
If you're 16 years old, you can also drive a mowing machine or a pedestrian controlled vehicle with a Provisional Driving Licence.
Disabled drivers
If you are disabled and receive the mobility part of Personal Independence Payment (PIP), you can learn to drive and take a driving test when you're 16 years old.
How Do I Learn the Rules of the Road?
Remember, you cannot have driving lessons or take informal practice on the road until you have a licence. So don't book anything until you have it in your hands.
However, it would be a shame to waste this valuable time. You can read and learn the rules of the road while you are waiting for your licence to arrive. Resources such as the Highway Code or Zutobi will help you massively along the way.
Use the Highway Code
The Highway Code is an information booklet published by the UK Government. You can buy a copy online or from any high street book shop. It only costs a few pounds and it is well worth investing in one. You can carry it wherever you go and read a few pages whenever you have the time.
Use a driving theory test app like Zutobi
The Highway Code will teach the knowledge, but with no frills. Zutobi will help you out with their summarised version of the highway code and DVSA mock tests. Zutobi presents driving theory in a way that is easier to remember and understand.
We're available on the web. And you can also find the Zutobi app on both the App Store or Google Play.
I Have My Provisional Licence – What Now?
Congratulations! There are several things to do now that you have your licence:
Take Formal Driving lessons
Get Your 'L Plates'
Make Sure You Have Motor insurance
Have plenty of informal driving practice
Take Formal Driving lessons
Once you have your provisional driving licence, the UK Government says you must have some formal lessons as well as private practice.
Although you can practice with any experienced driver over the age of 21, you must only use a DVSA approved driving instructor for formal lessons. They are very skilled and extremely competent and can help you correct any bad driving habits you may have.
Furthermore, they usually know the local routes that examiners take when you have your test. This gives you valuable driving experience in many different road conditions similar to those that you're likely to find when being examined. Also, using an approved instructor is the only way you can experience motorway driving.
Get Your 'L Plates'
Next thing you must do is to buy some 'L Plates' to fix at the front and the rear of your practice car. If you live in Wales, the plates have a letter 'D', but they mean the same thing. Your driving instructor will have them already fitted, so the extra set is for you to fix onto your vehicle for the private practice sessions.
Make Sure You Have Motor insurance
Whatever you do, don't forget motor insurance for those times when you aren't with your instructor. If you intend gaining experience when supervised by a friend or family member, ensure they have at least third party insurance for a learner driver.
If you already own a car, you can buy some learner driver insurance from a motor vehicle insurance provider. Don't be surprised if it's expensive. In their eyes, a learner can be a high-risk driver, so you'll probably pay more for the privilege. Don't be tempted to drive without insurance, as it's a serious offence and you could lose your licence.
Practical experience
You may not get enough driving practice from your formal instruction lessons alone unless you've got a really big budget, so try to ask friends and family to take you out on the road. You can drive on every public road except motorways as long as the supervising driver satisfies the legal requirements, you have motor insurance, and the car displays 'L' Plates.
Remember to record your private practice in different driving conditions to show your instructor.
When Should I Arrange the Driving Theory Test?
The simple answer to this one is when your instructor believes you are good enough. You can go online and book your theory driving test through the Government website.
What Does the Test Entail?
The theory test combines a multiple-choice test containing 50 questions, followed by a short break before tackling the hazard perception test.
Don't panic, this isn't as bad as it sounds. You should have no problems at all if you've been having lessons, practising your driving, reading the Highway Code, or using the Zutobi app.
What Should I Take to My Theory Test?
Here are 3 things you should take to the venue on the day of your theory test.
Don't forget your UK provisional licence UK photocard. If you live in Northern Ireland, you'll also have a paper counterpart which you must bring as well. It's no good saying you've lost your provisional licence, as it's up to you to apply for a replacement or change the test date.
For the foreseeable future, you must wear a face-covering to the theory test. There are various other requirements associated with Covid-19, but they might change without warning. You can look at the UK Government's website for the latest instructions.
You must not take any personal items into the test room, but you can store them in a locker which will be provided. This is so you can't be accused of cheating (which is a very serious offence).
How Do I Book My Practical Test?
You can then book your practical test once you've passed your theory test. For this, you need your licence number and the theory test pass certificate number. You also need to pay:
£62 to have your practical test on a weekday
£75 at weekends
If you live in Northern Ireland the test will cost £45.50 on weekdays and £62.50 at weekends.
Some people wonder why they have to sit a practical test as well as a theory test. The reason is simple – you must show that you can handle a car and drive in many different road and traffic conditions without panicking. You must also prove that you have learned what you studied for the theory test.
What Happens During the Practical Driving Test?
The National Standard For Driving Cars And Light Vans tells you everything you need to know to be a safe and responsible driver. You should be very comfortable behind a steering wheel and know all the rules of the road before taking the driving test. Both of these are important, and the examiner will test you on certain aspects of both.
The examiner must be satisfied that you can drive the car. An exam makes everyone nervous, and the examiner will make allowances for this – but you have to prove that you can control the vehicle in all situations, including under stress.
How Does the Test Work?
The driving test is a test divided into several parts, the eyesight check, the basic safety check and the in-vehicle driving test.
Everything you need to know can be found in our practical driving test guide or on the UK Government website.
What Happens When I Pass My Driving Test?
You can now exchange your provisional driving licence for a full licence. If all the details on your provisional licence are correct, the examiner will send your pass certificate to DVLA. Otherwise, you must do the job yourself.
Remember that you have to apply for your full licence within 2 weeks of taking your test or else you must take it again. You can start driving as soon as you've passed your test.
I'm Now a Qualified Driver – What Next?
You should still regularly go back and refresh your knowledge even though you have a full license. After a few years behind the wheel, drivers often forget about safe driving practices and pick up bad driving habits. Refreshing your knowledge will help you stay a safe and responsible driver.
For example, typical dangerous mistakes include:
Not following the speed limits
Taking a corner too fast
Unsafe driving in bad weather
Not indicating while making a turn
Driving dangerously close to other cars
You could endanger your life and the lives of others if you drive recklessly. Mistakes like these happen because you think you know everything about driving and so cut corners (literally). You can prevent these mistakes and make roads safer for everyone by continuing to learn.
Continue Your Training
Don't be embarrassed to let people know that you are training to improve your road skills. Everyone should keep up to date with changes in the traffic laws, and using the Zutobi app is one way to do it.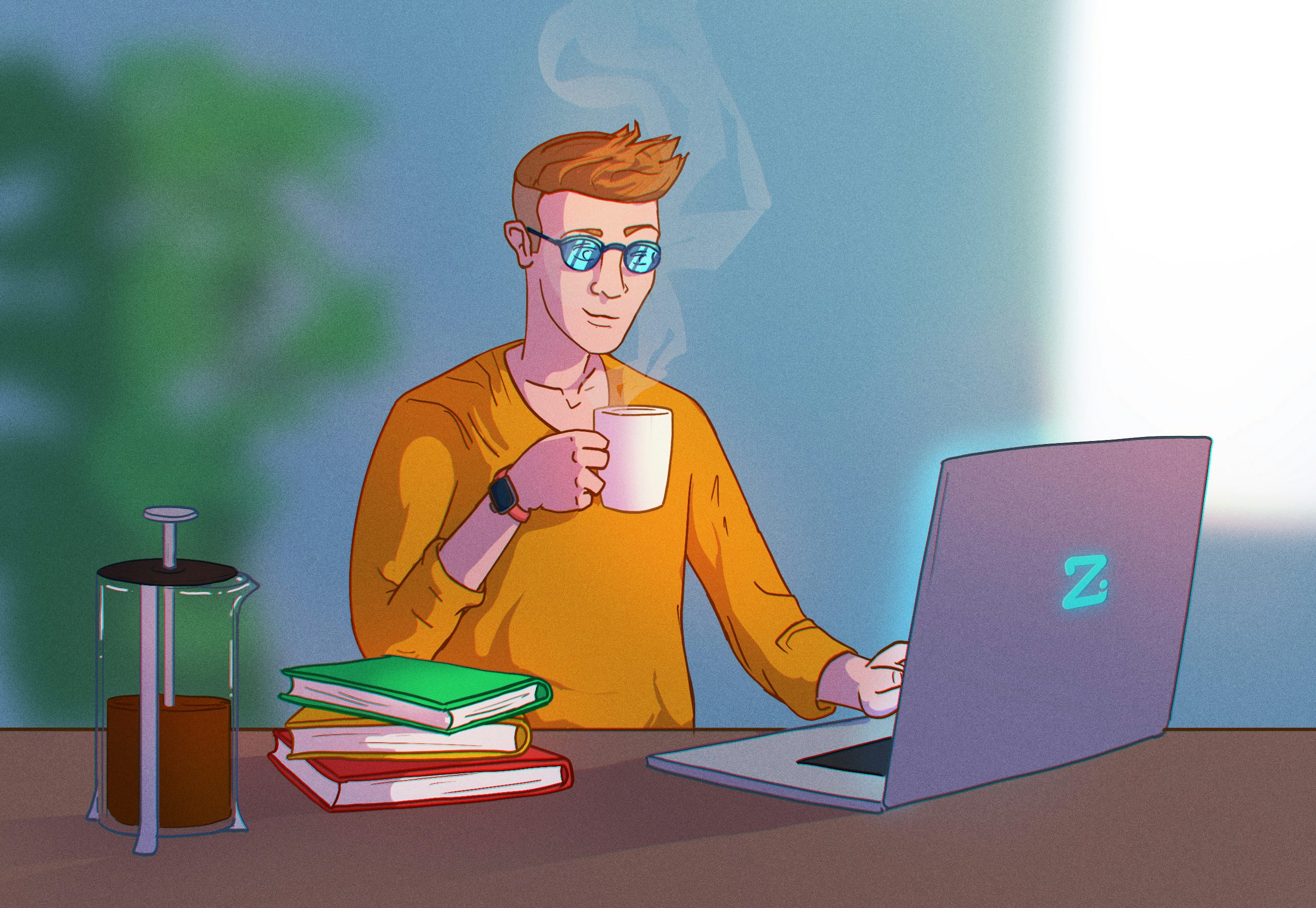 Alternatively, you could read the dull Highway Code once a year to make sure you still know the rules of the road. But let's face it, that's not something most drivers have the motivation to do – so I would place my bets on an alternative resource.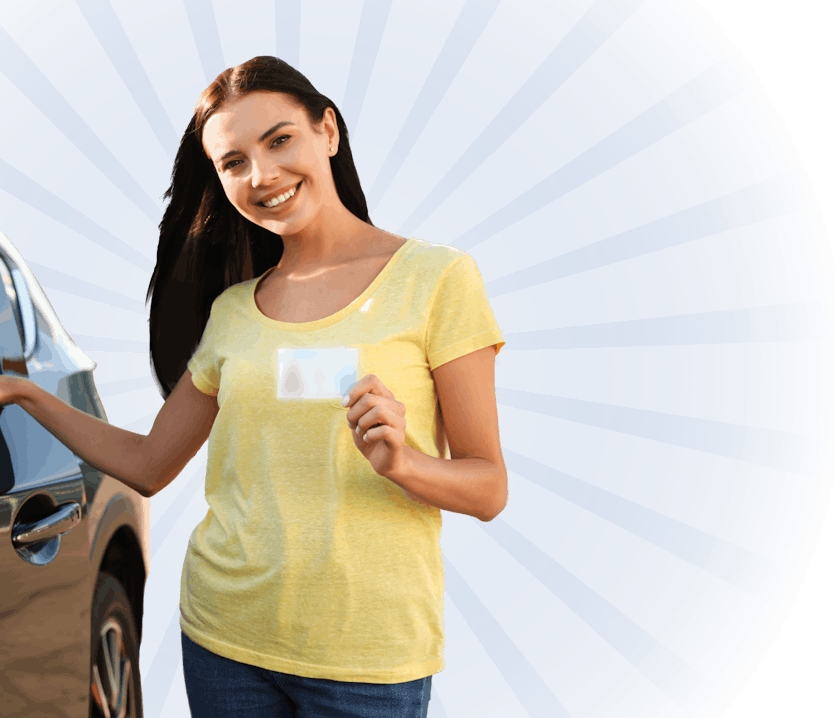 Ace your theory test, guaranteed