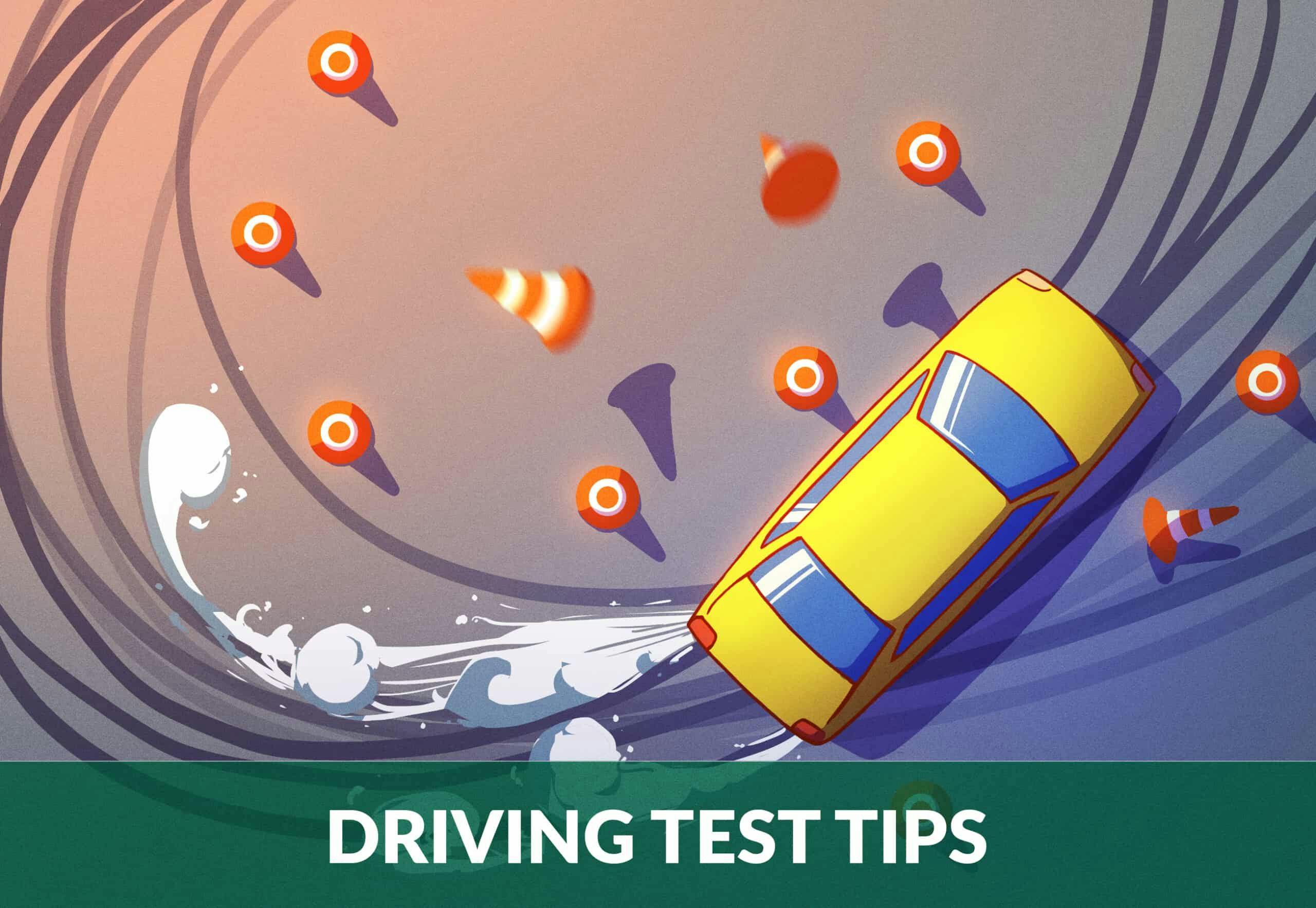 12 Driving Test Tips: Learn How to Pass Your Practical Driving Test in 2023
I will always remember my first practical driving test. I climbed into the car and just sat there, completely frozen. I couldn't remember the sequence of checks that my driving school instructor had drummed into me.
Don't worry! I sorted it out. I just looked around, saw the mirror, and remembered what I had to do. The key to passing the driving test is to train yourself to react automatically to an in-built checklist acquired from training and experience. There isn't any 'secret' that will help you pass if you're a bad driver.
But that doesn't mean that there aren't certain elements of driving that you should practice more than others. Today you'll learn our top 12 driving test tips to ace your exam on the first try.
How Does the Driving Test Work?
The practical driving test is a test divided into several parts, the eyesight check, the basic safety check and the in-vehicle driving test.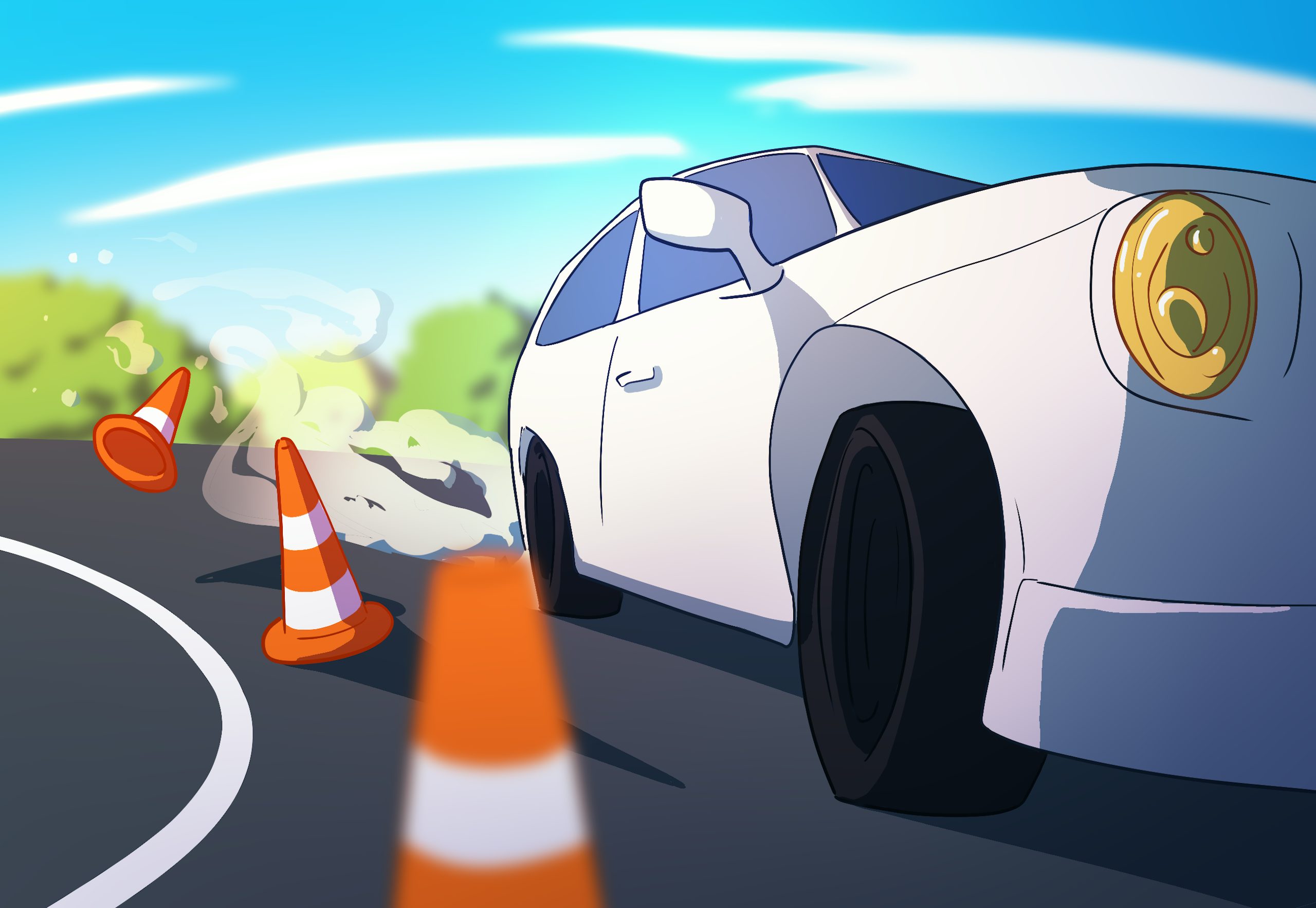 Eyesight Check
The first part is an eyesight check, which you must pass to continue. The eyesight test checks your ability to read a number plate from 20 metres and your visual acuity. If your eyesight doesn't meet the 'standards of vision for driving', you may be restricted to only driving with glasses or contact lenses.
Basic Safety Check(s)
The second part of the driving test is the basic safety check(s). The driver needs to carry out a number of checks on the vehicle to make sure it is safe for use. This may involve identifying different fluids, checking the brakes, or checking the tyre tread depth. You'll only be asked one or two of these basic safety questions.
In-Vehicle Driving Test
The third part of the driving test is the actual in-vehicle driving part, which is the part you're likely worried about. The examiner will give you instructions and directions which you should follow.
You will be examined on your overall safe standard of driving in addition to the several exercises you will be asked to carry out. For example, you will be asked to do one reversing exercise – reverse parking, reversing around a corner or reversing into another road. During the in-vehicle driving part you'll also be asked to carry out an emergency stop exercise.
To determine that you can drive independently, you will have an independent driving section as part of the test. In this part, you will have to drive independently and follow signs to your destination.
Even if you make a mistake, it doesn't mean you will fail the test. Some faults are not as serious and may not affect your end result.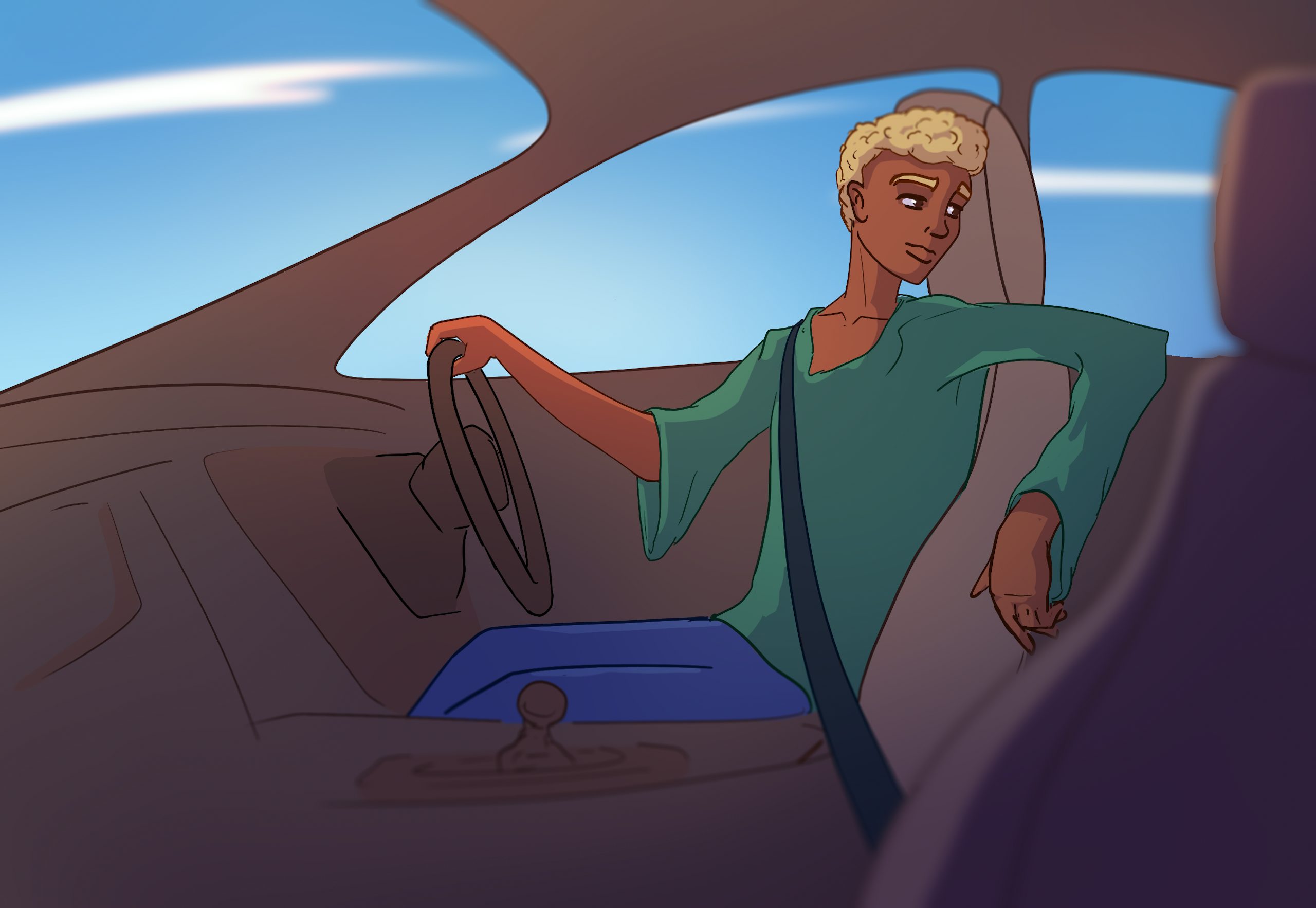 How Many Faults Can You Get and Still Pass?
There are three types of faults you can get on the practical driving test:
A minor fault – you can receive 15 minors and still pass unless you make 3 of the same minor faults.
A major fault (serious) – results in an automatic fail.
A major fault (dangerous) – results in an automatic fail.
12 Practical Driving Test Tips
Try to foresee hazards
Look ahead
Learn how to make a safety check of your vehicle
Keep to the speed limit in built-up areas
Keep calm
Check your mirrors
Don't cross your hands while steering
Watch out for disabled pedestrians
Don't meander across your lane
Practice reverse parallel parking
Take a mock driving test
Don't stay up late the night before
Plus 1 bonus tip at the end!
Tip #1 – Try to foresee hazards
A big part of driving is to be able to predict potential hazards and act accordingly. Of course there are some things you can't predict, but a lot of the day-to-day hazards are predictable and preventable. Your driving instructor will be carefully monitoring how you act in traffic and if you take preventable action such as slowing down round a corner or near junctions where you can't see very well.
Some places where you should be extra careful include:
When approaching pedestrian crossings (especially zebra crossings)
In areas with a lot of pedestrians
When driving round a corner
At a closed junction or any other place with limited visibility
Tip #2 – Look ahead
If you are in a line of moving traffic, keep an eye on the vehicle two or three places in front of you. If they apply their brakes for whatever reason, you will notice their brake lights. This will give you ample warning that something is happening up ahead, and allow you to slow your vehicle in good time.
The last thing you want to do on the driving test is to slam your brakes unnecessarily.
Tip #3 – Learn how to make a safety check of your vehicle
You'll be instructed to do a vehicle safety test on the practical driving test, which is where you demonstrate that you can perform the basic safety checks to determine that your vehicle is safe to drive. Learn how to make an entire safety check of your vehicle before booking your test, you can never be sure what you're going to be tested on.
Common safety checks on the driving test include:
How to check that the brakes are working
How to check the tyre pressure and tread depth
How to check that your car lights are working, such as headlights, brake lights and tail lights
How to activate high beam headlights and how to know if they are working 
How to check the engine coolant and brake fluid level
How to demist the front windscreen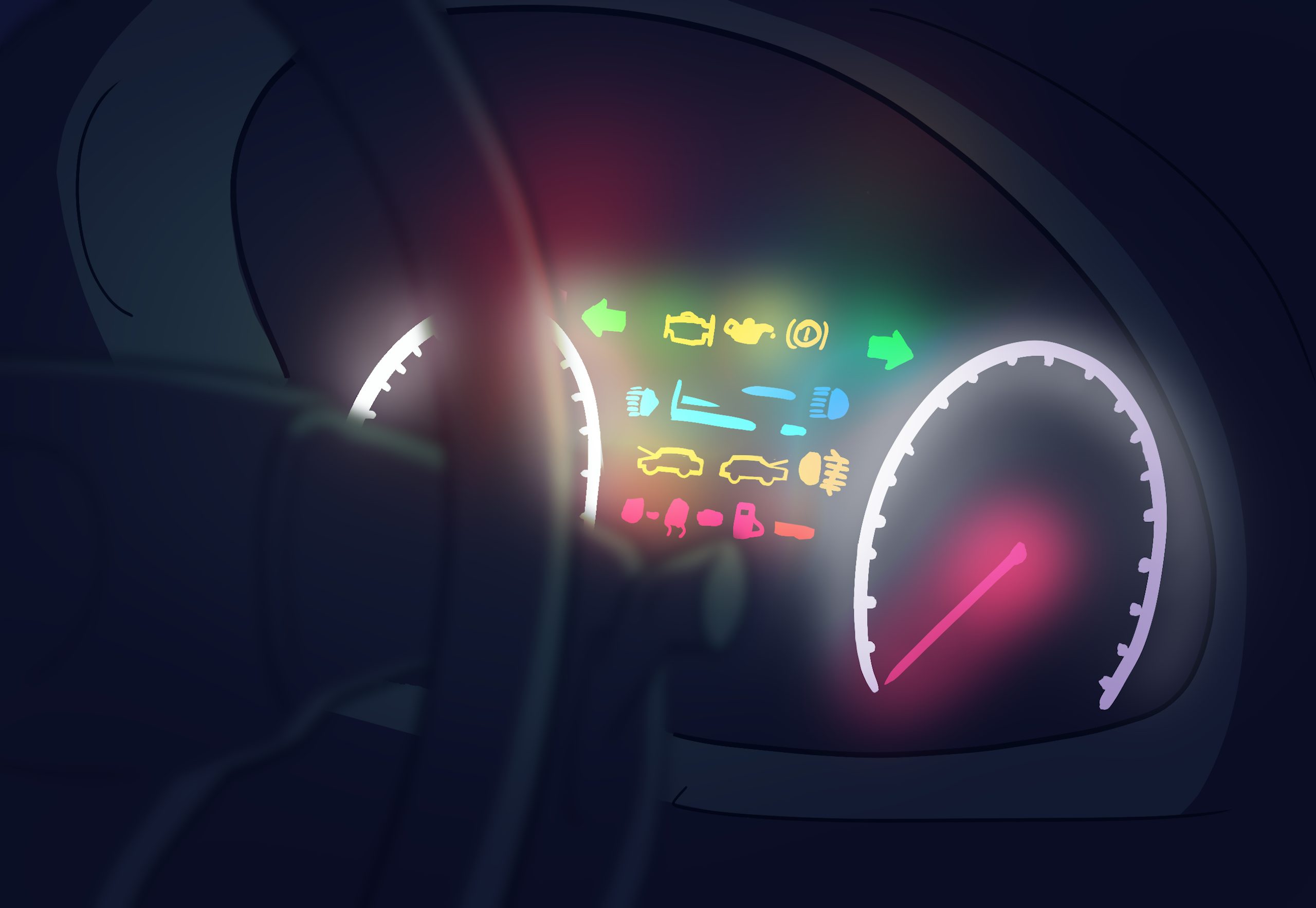 Dashboard lights
Tip 4# – Keep to the speed limit in built-up areas
Keeping to the speed limit is very important during the driving test! Make sure to memorize common UK speed limits in case there aren't any speed limit signs. Keep your eyes open and make sure to follow all speed limit signs and road markings.
Usually, if the road you are driving on has street lights, but no speed limit sign, then the limit is 30mph. On the other hand, if there are street lights outside the 30mph zone, then the lamp posts will have the appropriate speed limit sign fixed to them. Usually, 40mph or 50mph.
Tip #5 – Keep calm
Nerves are driving examination killers. Just focus on your driving and try to think of it as a normal lesson or a mock driving test. A common learner mistake is to start overthinking things, which takes your mind away from the actual driving and increases the likelihood of making a stupid mistake that you would not normally do.
Also, try not to think that you've made a mistake when the examiner takes notes. Don't glance at what they're writing and remember that the examiner writes down good things as well.
Tip #6 – Check your mirrors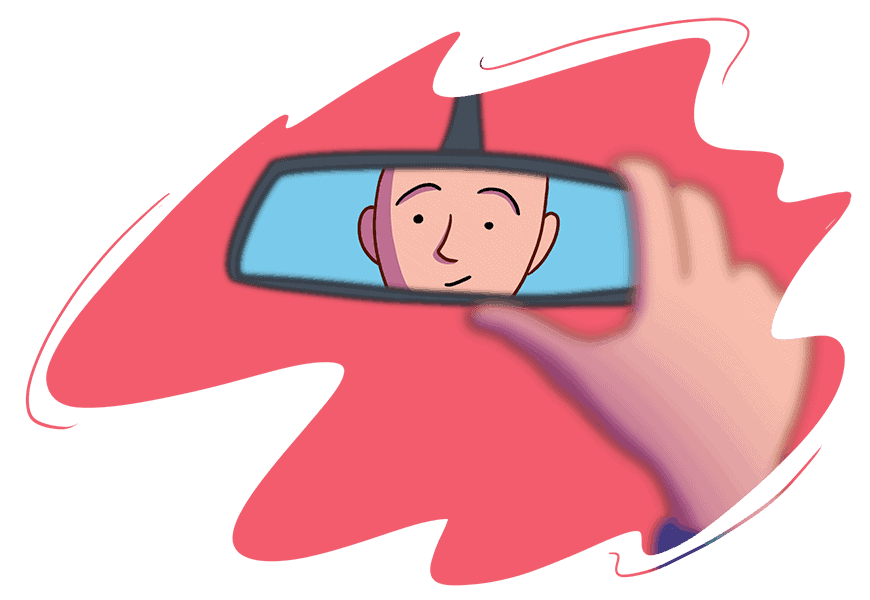 We've all heard this one. It's vitally important that you adjust your mirrors as soon as you get into your car, and before you start the engine. Failure to adjust your mirrors on the driving test will be duly noted by your driving instructor.
Tip #7 – Don't cross your hands while steering
When you turn a corner, it can be so easy to cross your hands on the steering wheel. DON'T DO IT!
When cornering, gently feed the wheel through your hands maintaining the recommended hand position of either 10:10 or 9.15 (as seen on a clock face). If you cross hands and hit a pothole there is a very real danger of losing control of the car and getting a broken wrist.
Tip #8 – Watch out for disabled pedestrians
If you see a pedestrian walking a dog with a burgundy coloured coat, it means the person is deaf. The dog has been trained to alert its owner to specific noises so do not rev your engine or sound the horn unduly. Also, be aware that the person or dog might inadvertently step into the road.
A guide dog for a blind person wears a white harness with reflectors. Once again, the dog or pedestrian might step onto the road inadvertently. Keep an eye on them as you pass and drive carefully.
You must show that you are a safe and responsible driver to pass the driving test.
Tip #9 – Don't meander across your lane
It is very easy for novice drivers to meander across their lane and end up hugging the kerb or the centre line, especially when changing gear. This is a grave and very common mistake but easily remedied.
When you look through your windscreen, simply line up the centre white line with a fixed point on the window. This could be the bottom right-hand corner, but any fixed point will do. It is now a simple matter to keep that point in your peripheral vision, so you don't wander all over the road.
Tip #10 – Practice reverse parallel parking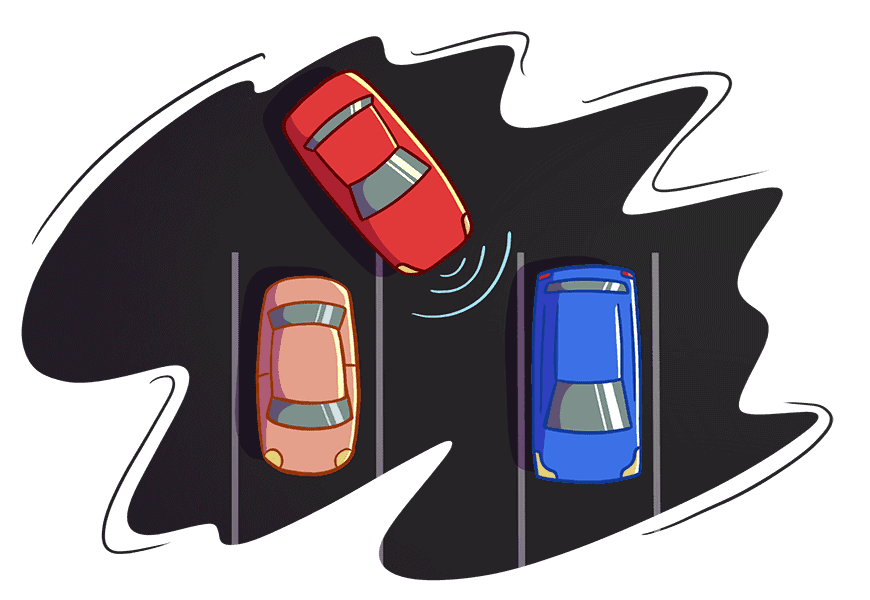 Parallel parking is known to be one of the most difficult things to be commonly tested on the driving test in the UK. Many drivers hate parallel parking and go to great lengths to avoid having to parallel park unless they absolutely have to.
The only way to master the art of parallel parking is to practice, practice and practice! Luckily for you, there are some methods that are easier than others.
Tip #11 – Take a mock driving test
Mock driving tests are great because they prepare you for test conditions. We recommend you to take at least one mock driving test so you know what to expect, and it may also help settle your nerves for the real test.
Tip #12 – Don't stay up late the night before
A good night's sleep is probably much more important than you think. Most people require about 8 hours of sleep per night and that's what you should aim for before the driving test. It will help you get more relaxed and you'll be less likely to make mistakes.
Extra Tip – Study with online resources
There are many online resources to help you find driving tips for driving in the UK. The obvious one is the Highway Code, published online and in hardcopy by the Driver and Vehicle Standards Agency (DVSA).
Another great option to read online resources and practice is Zutobi driving theory prep, which is designed to help learner drivers revise and pass their theory test and driving test. It's also a useful resource to provide refresher safe driving tips for those who have already passed their theory test.
Sign up for free today – we're available on Google Play, the App Store or the web.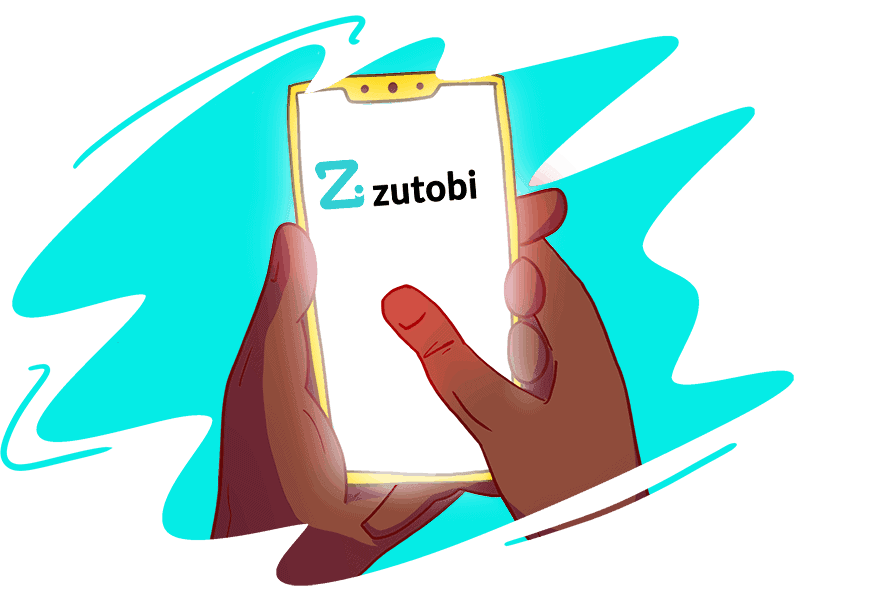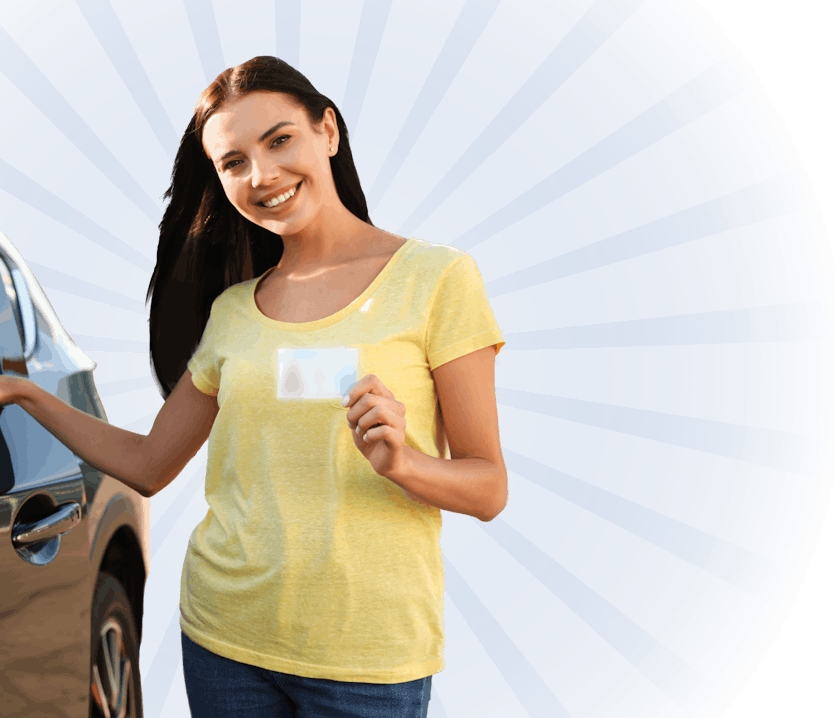 Ace your theory test, guaranteed