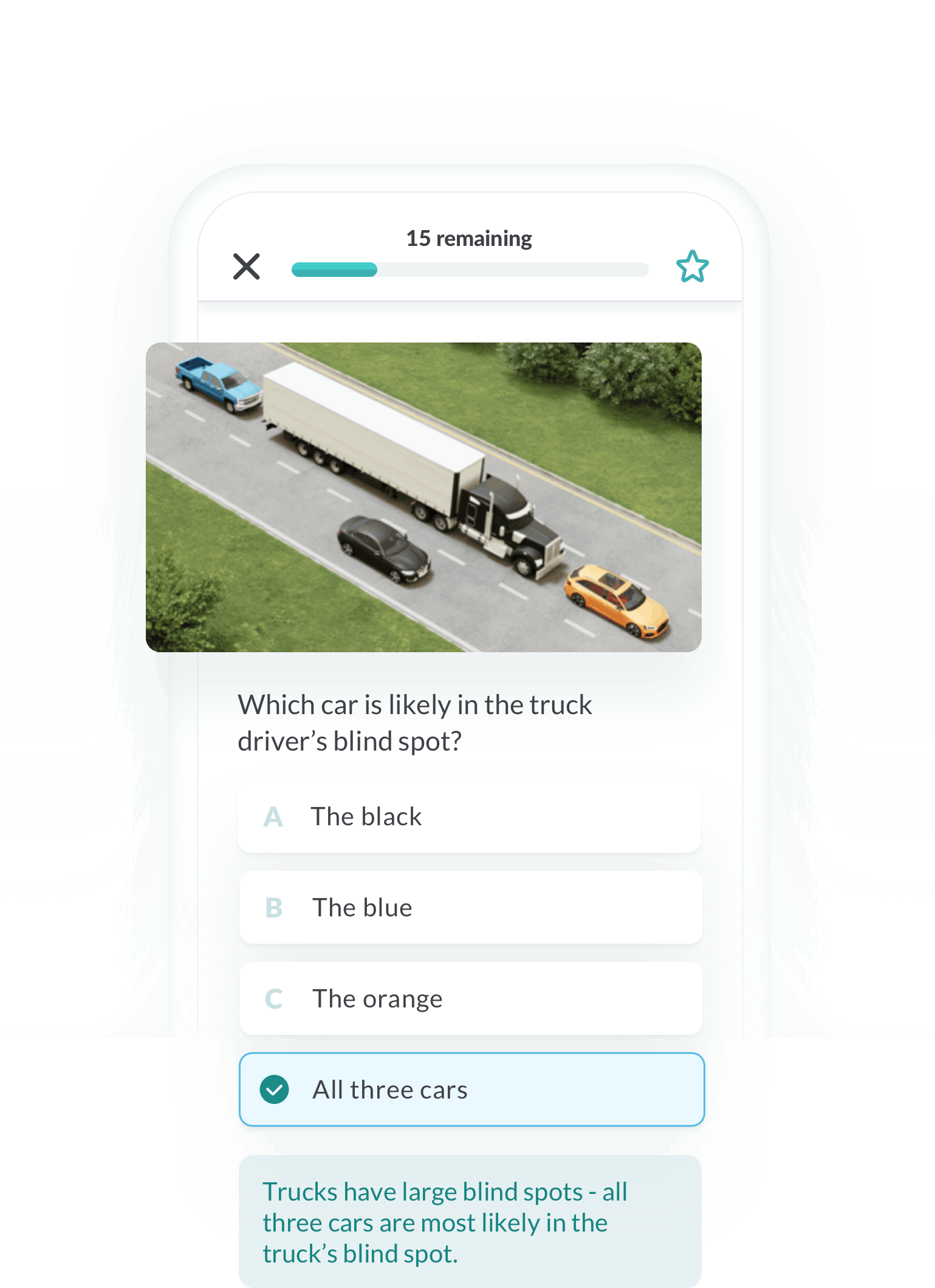 Is the Hawaii Permit Test Hard?
Yes and no, it really depends on how you prepare for it. Around 50% fail the permit test nation-wide, but many of those fail due to bad studying techniques or resources.
Zutobi's Hawaii practice permit tests use questions from current and past Hawaii permit tests to simulate the real exam. We also provide the answers and explanations to all of the multiple choice questions, so you can learn from your mistakes. With these test questions, you'll be ready for any question on the written test.