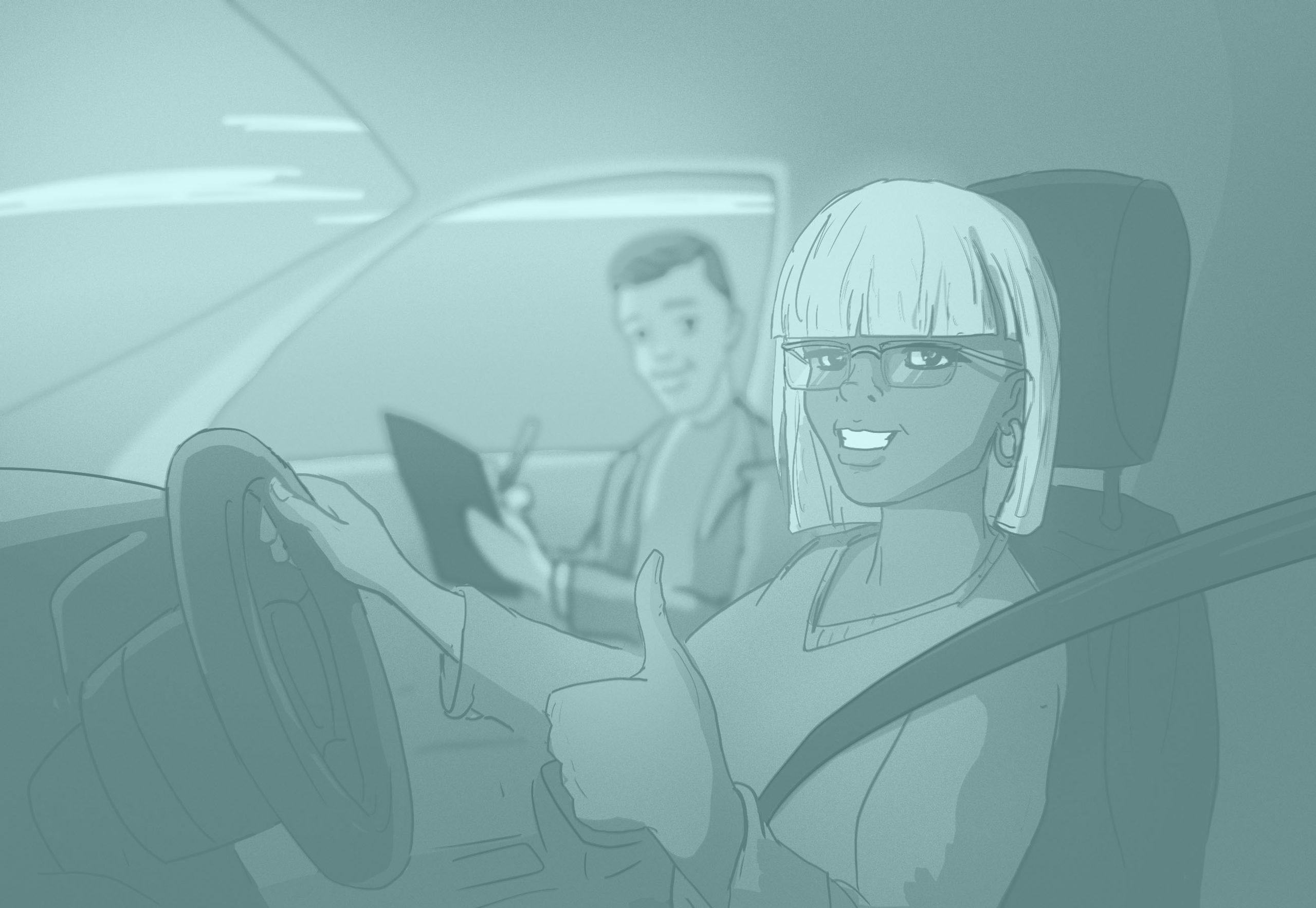 How to Get a
Driver's Permit

in 2023

Read more about how to get a learners permit in your state:
Getting a driver's permit is the first step in the licensing journey for teens and young adults. In most states, it is required if you want to start the process of getting your driver's license as a minor, with the purpose being to help you get accustomed to driving and learn the rules of the road under the supervision of a licensed driver. Every state has slightly different requirements for new drivers with a permit, and how long they need to hold one before they can apply for their full license.
What Is an Instruction Permit?
An instruction permit, also known as a learner's permit, or driver's permit, allows new drivers to operate a vehicle under the supervision of a licensed parent or guardian. Most states require new drivers under the age of 18 to hold an instruction permit for six months to a year, depending on the state. Requirements are different if you're over 18, so it's best to check with your local DMV.
How Do You Get Your Driver's Permit?
The first step towards getting your driver's permit is enrolling in and passing a driver's education course. Again, these differ from state to state, but most involve some form of classroom instruction, as well as behind the wheel practice.
Once you have passed your driver's education course, you can make an appointment at your local DMV to take your written knowledge test. Most states require at least an 80% on this test to pass. You'll be tested on your knowledge of road signs, driving laws, and in-vehicle features. You will also have to pass a vision test.
Once you've completed these steps you can apply for a driver's permit at the DMV with a parent or guardian present. You will need to bring certain documentation, such as:
Proof of identity
Social security number
Proof of state residency
Proof of United States citizenship or legal presence
The documents will vary from state to state, but this is a general list. Remember, if you don't bring proper documentation, you will not be permitted to apply for your permit.
What if You're Over 18?
The rules vary from state to state, but a permit is generally only required for teens under 18, except in a few states. However, even if a permit is mandatory in your state, the licensing process often contains far fewer steps if you're over 18.
Can You Get Your Permit Online?
Most states require you to take your written knowledge test in person, meaning you need to be present at the DMV to get your permit.
It's possible that you can fill out your state's permit application online, but you will need to complete your test in person. Driver's education courses can also differ from state to state, however, most require some form of in-person classroom instruction.
Can You Drive Alone with a Permit?
No. All minors must complete supervised driving when holding a permit. The amount of required hours will vary depending on which state you live in, but it's generally around 50 hours of practice. You will also be subject to certain restrictions, such as passenger restrictions and nighttime restrictions.
State-Specific Guides
We've created state-specific guides explaining the permit application process for the following states.
We've also got state-specific practice tests for every state to help you prepare for your upcoming knowledge test. Did you know that over 50% fail the exam nationwide? Our tests are here to make sure you come prepared and pass the exam on your first try: