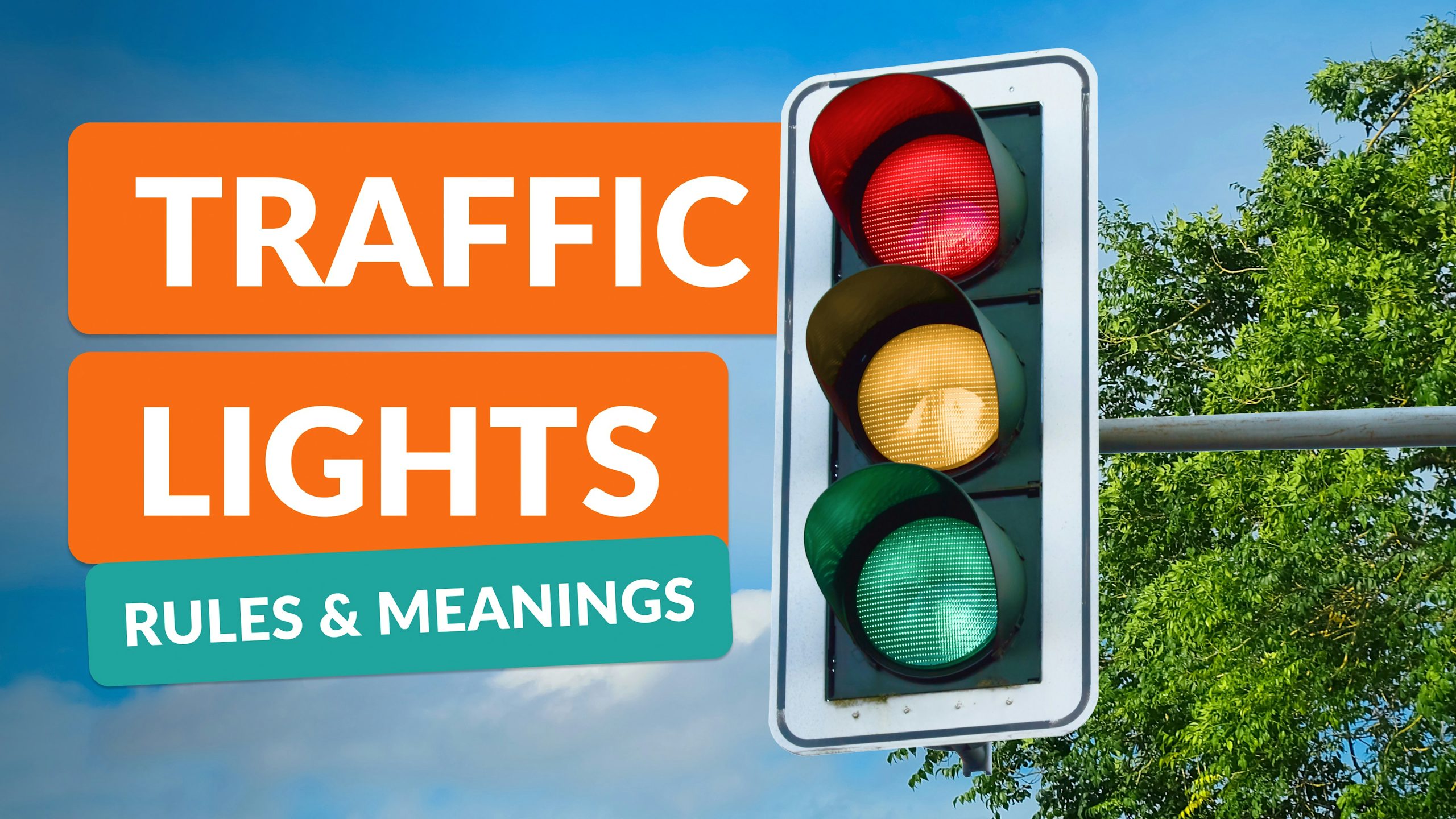 Traffic Lights Meaning: Your Definitive Guide [Video]
Traffic lights guide cars, pedestrians, and other road users. They help keep traffic flow safe and organized, lowering the chances of accidents or confusion.
In this article we will cover:
The basic colors of traffic lights
Specialized traffic lights
Where to stop at a traffic light
Malfunctioning traffic lights
Understanding the Basic Colors
Red Traffic Light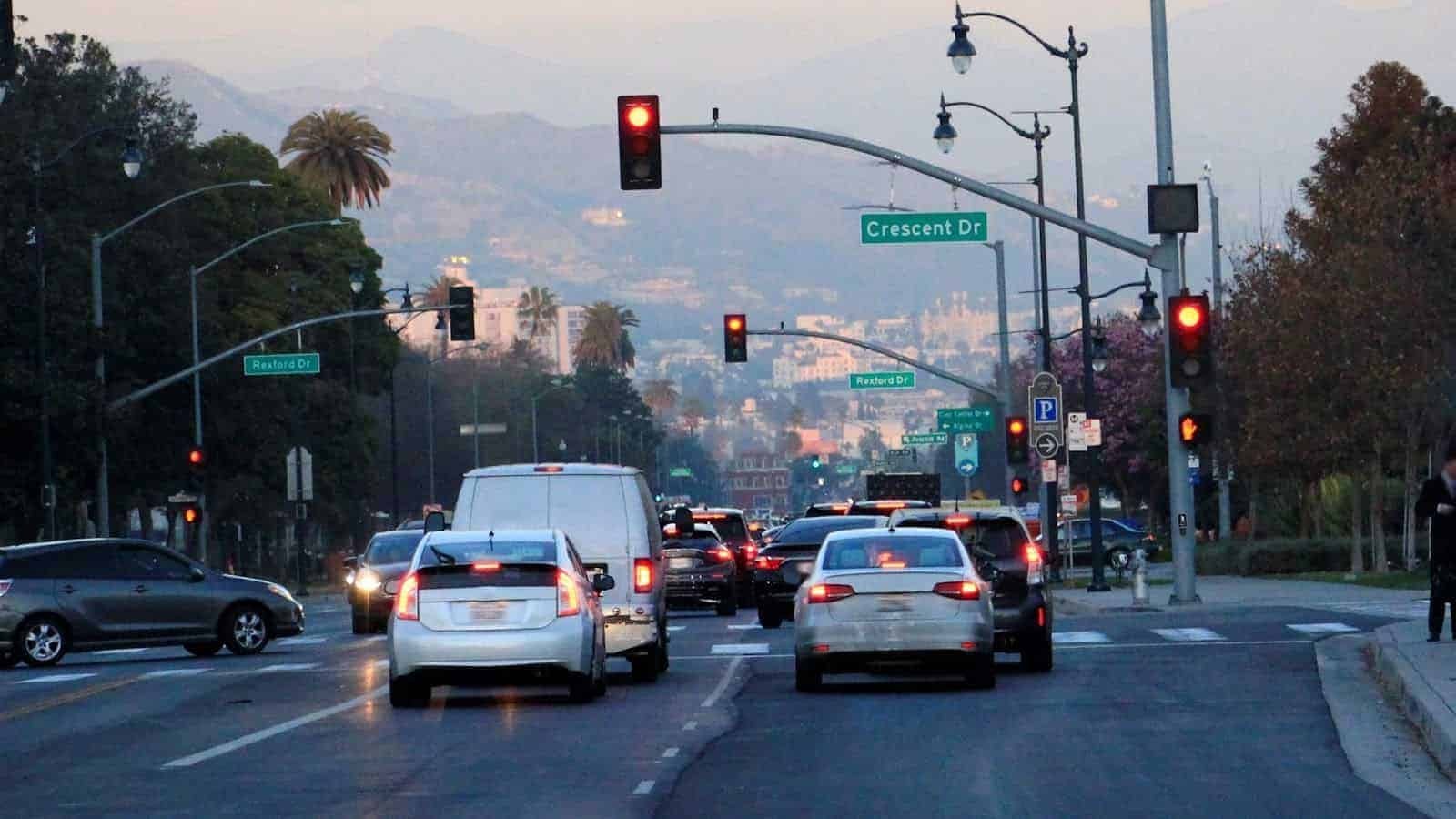 Red Traffic Light or Stop Light
A red light means a complete stop. Not only should you stop immediately, but you should also remain stopped until the light turns green. Never run a red traffic light; it's highly dangerous and absolutely illegal.
Red Traffic Light Exceptions
Right Turn on Red (RTOR). After coming to a full stop and ensuring that the way is clear (and yielding to all other traffic and to pedestrians), drivers in all 50 states, the District of Columbia, and Puerto Rico are allowed to turn right on red.
Left turn on red from a one-way to one-way. In some states, you can turn left on a red light if you are on a one-way street turning onto another one-way street. States that allow this include: Alaska, California, Colorado, Idaho, Indiana, Maine, Maryland, Michigan, Minnesota, Montana, New Hampshire, Oregon, Pennsylvania, South Dakota, Washington, Wisconsin, and the District of Columbia.
Left turn on red from a two-way to one-way. Some states even allow a left turn on red from a two-way street onto a one-way street. Oregon and Washington are two such states.
However, it's forbidden to turn on red if there is a 'NO TURN ON RED' sign. Make sure to check the specific rules in your state, as local regulations might restrict turns on red in specific situations or at certain intersections.
Yellow Traffic Light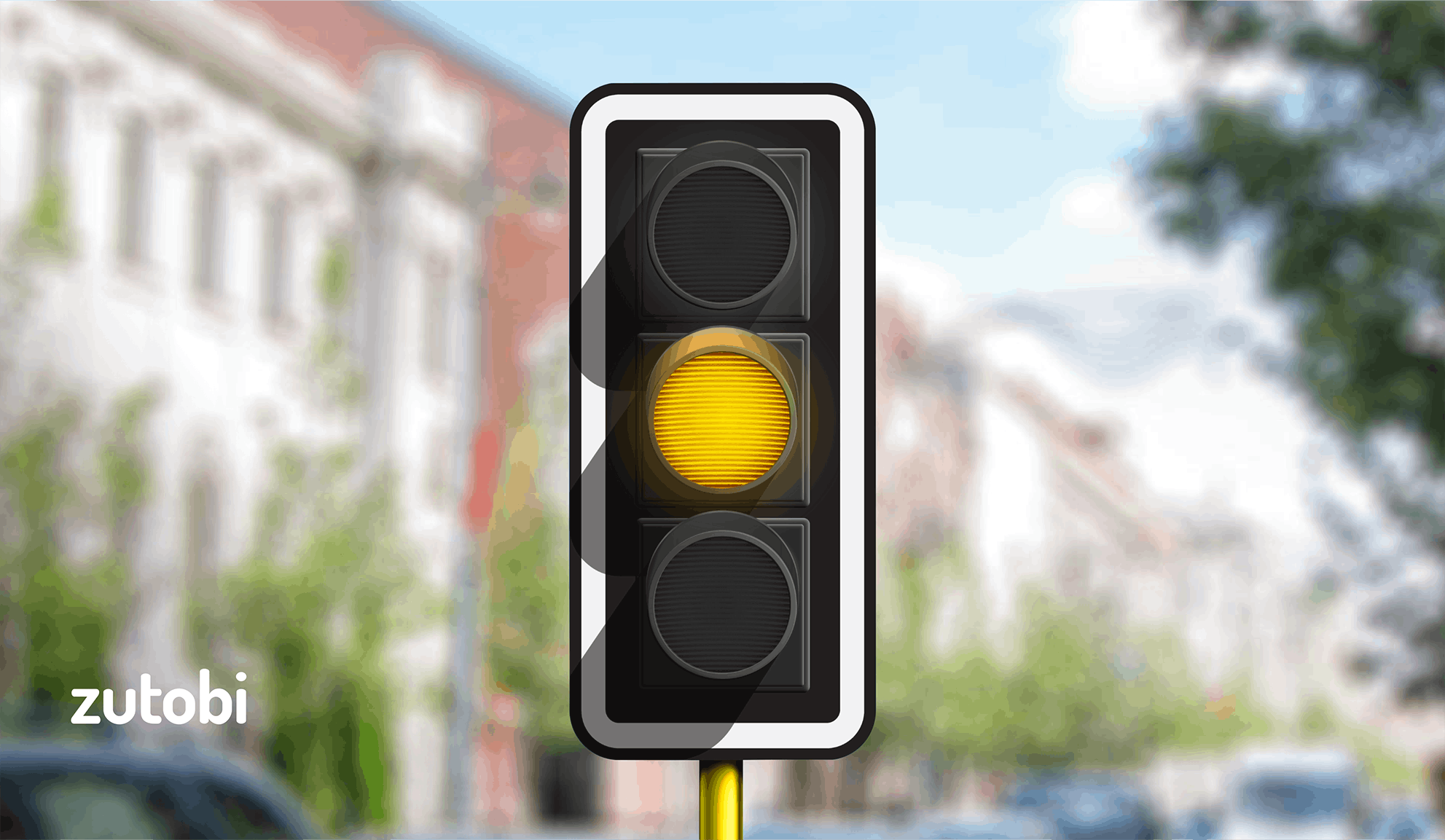 Yellow Traffic Light
A yellow light means that the green light is about to end, and you must stop unless unable to do so safely. A yellow light also tells you that a red light is coming and gives you time to adjust your movement decisions.
Green Traffic Light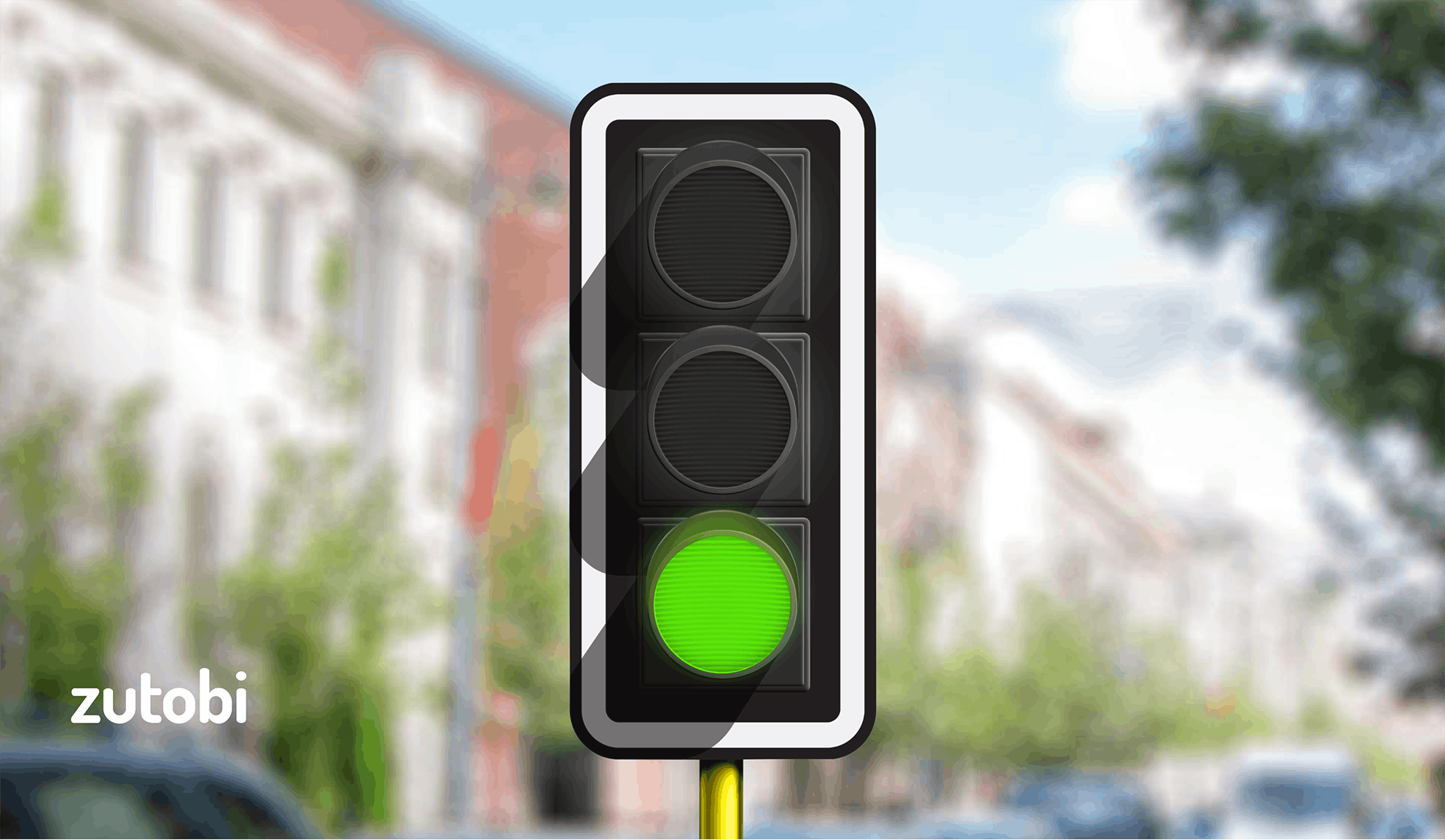 Green Traffic Light
A green light simply means 'GO'. Before you go, let vehicles, bikes, or people in the intersection pass. Always remember to slow down when you're getting close to a traffic light, so you can stop easily if the light changes.
Specialized Traffic Lights and Their Meanings
Flashing Lights
Flashing lights warn you of potentially dangerous situations or something ahead that you must be extra careful with. There are two flashing colors: red and yellow.
Flashing Red Light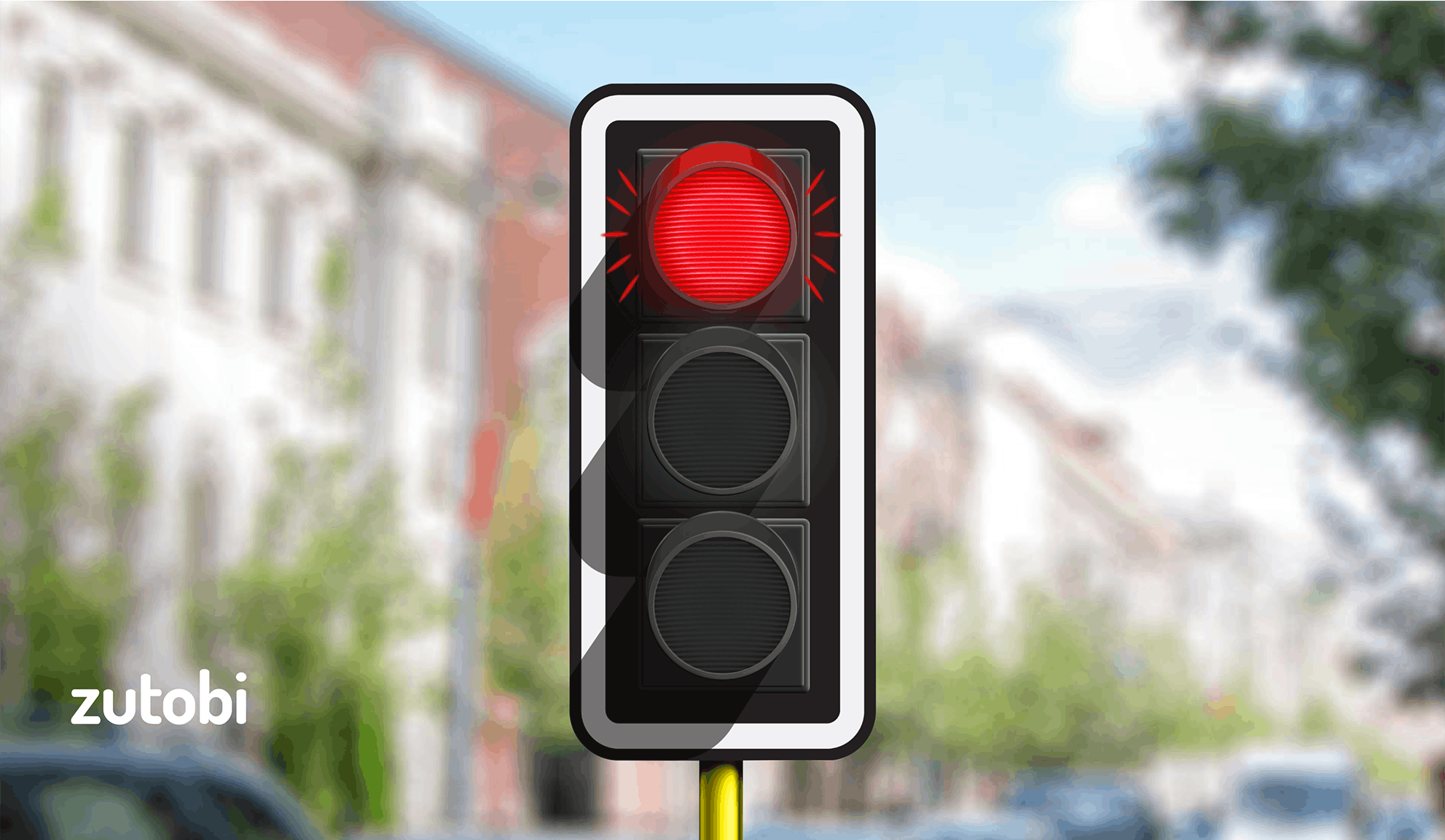 Flashing Red Light
A flashing red light tells you to stop moving and follow the right-of-way rules. Think of this light as a 'STOP' sign, and treat it accordingly.
Flashing Yellow Light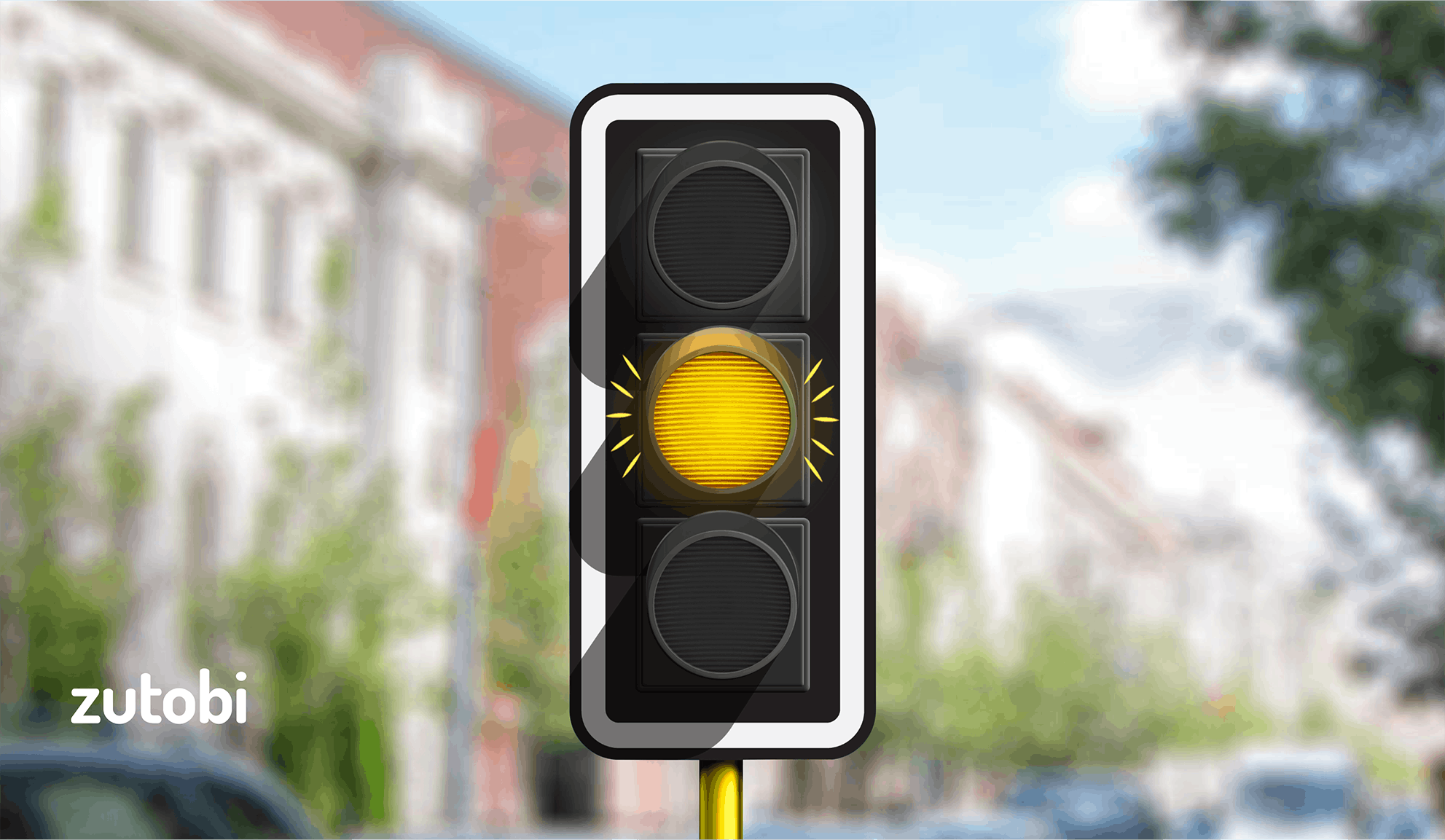 Flashing Yellow Light
A flashing yellow light means you must slow down and move with caution. It warns drivers of a tricky situation ahead such as a school crossing for example.
Traffic Signals with Arrows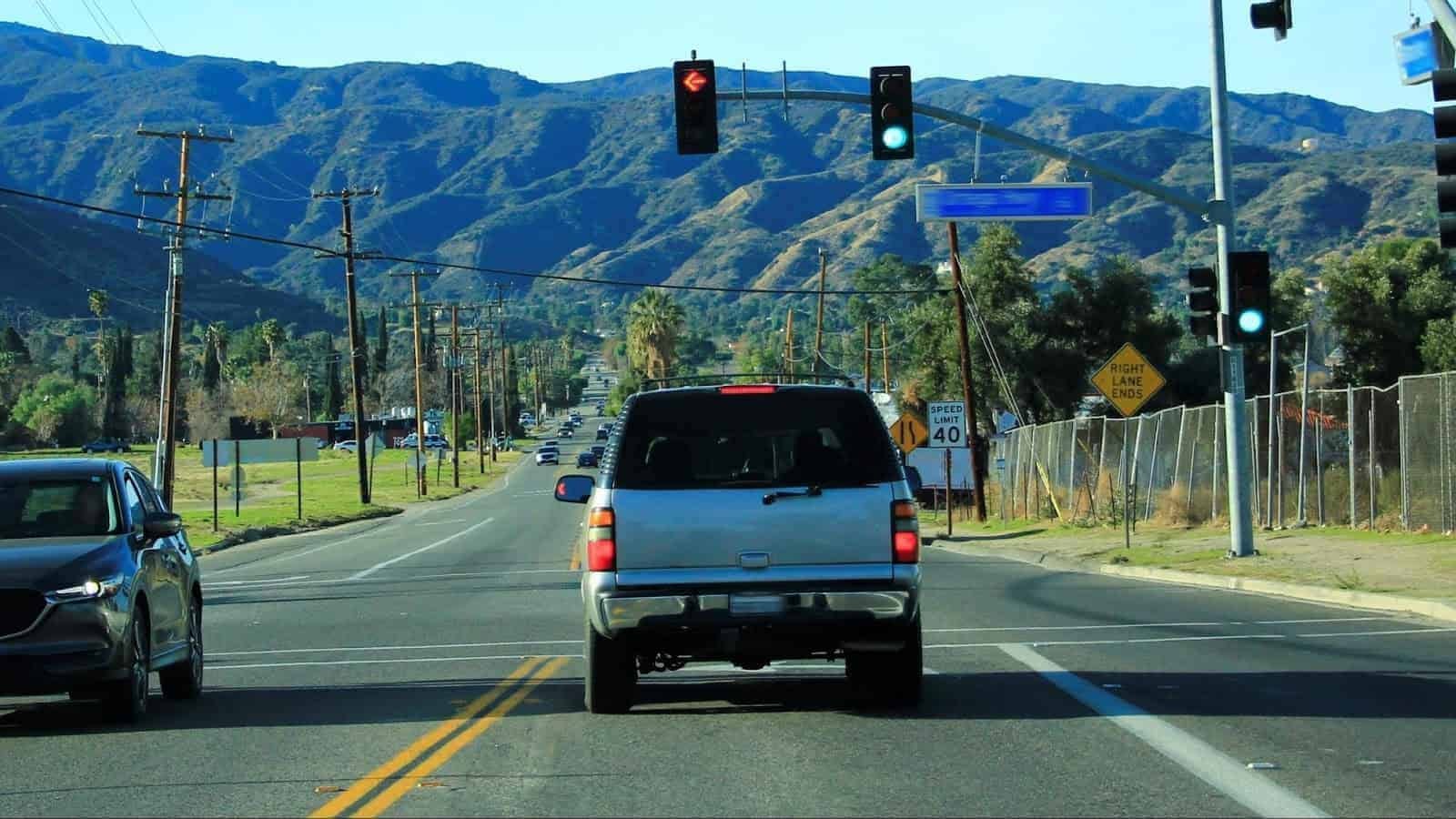 Traffic Signals with Arrows
Arrow signals are part of the highway code for turning. They control the driving flow in specific lanes. There are four types of traffic light arrows: red, yellow, blinking yellow, and green. Let's see what each stands for.
Red Arrow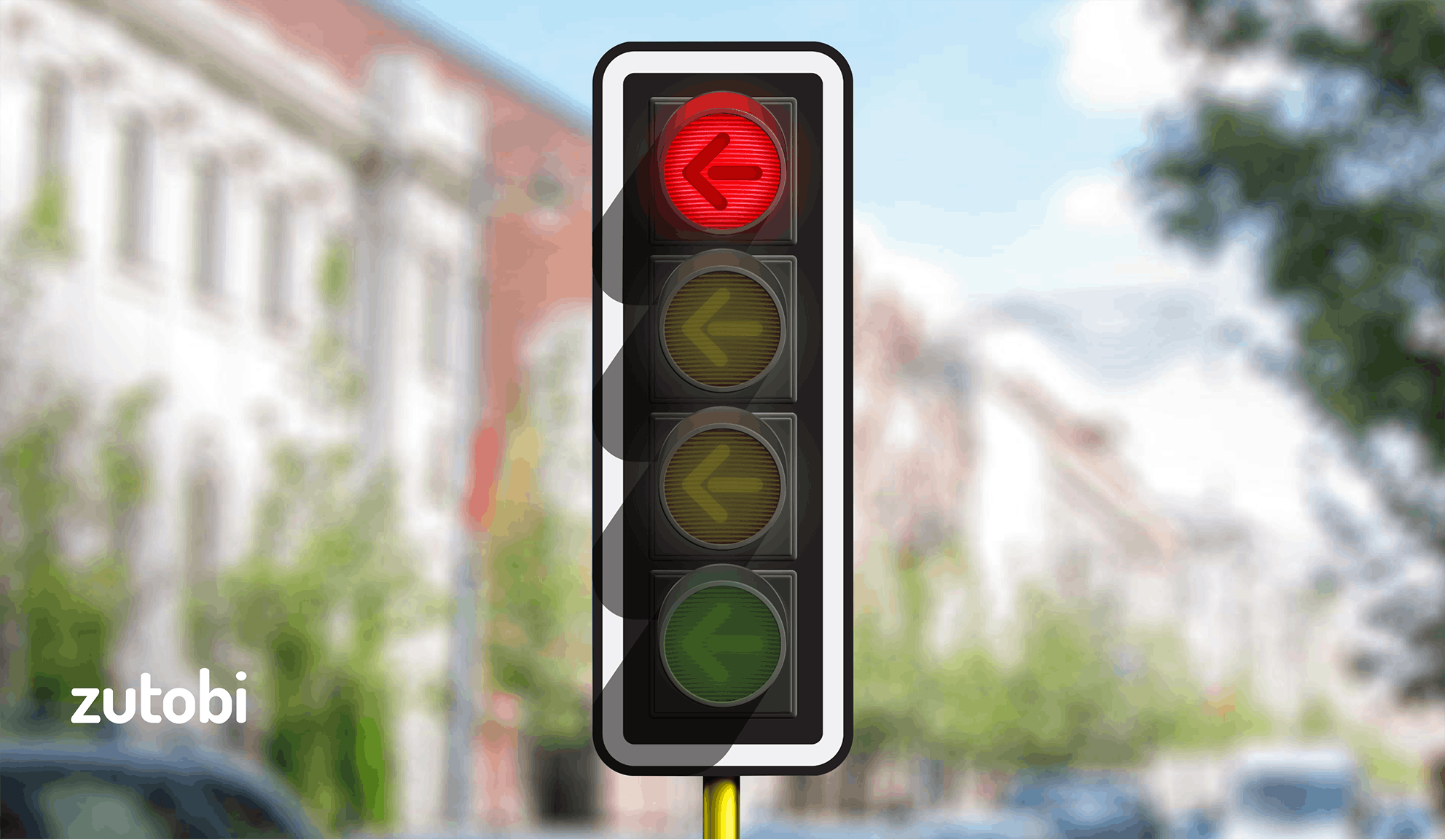 Red Arrow
When you see a red arrow, do not turn in the direction it is pointing. Wait for a green light or green arrow before you make a turn.
Yellow Arrow
Yellow Arrow
A yellow arrow means that the opportunity to turn is about to end. Just like with a red arrow, you should wait for a green light.
Flashing Yellow Arrow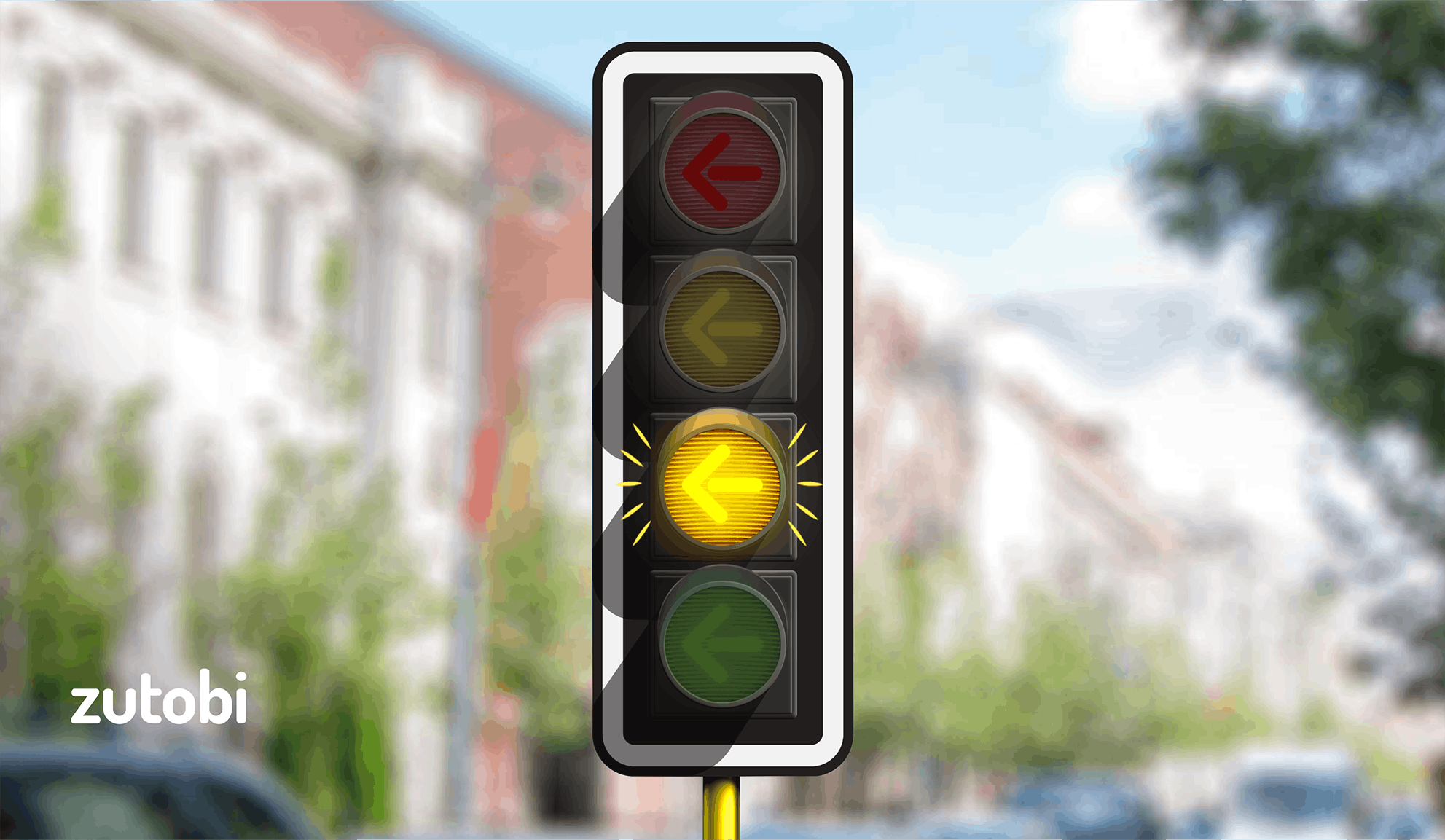 Flashing Yellow Arrow
A flashing yellow arrow means that you can turn, but must do it carefully. Oncoming cars will have a green light and go first so you should be cautious and give way to those vehicles and people walking.
Green Arrow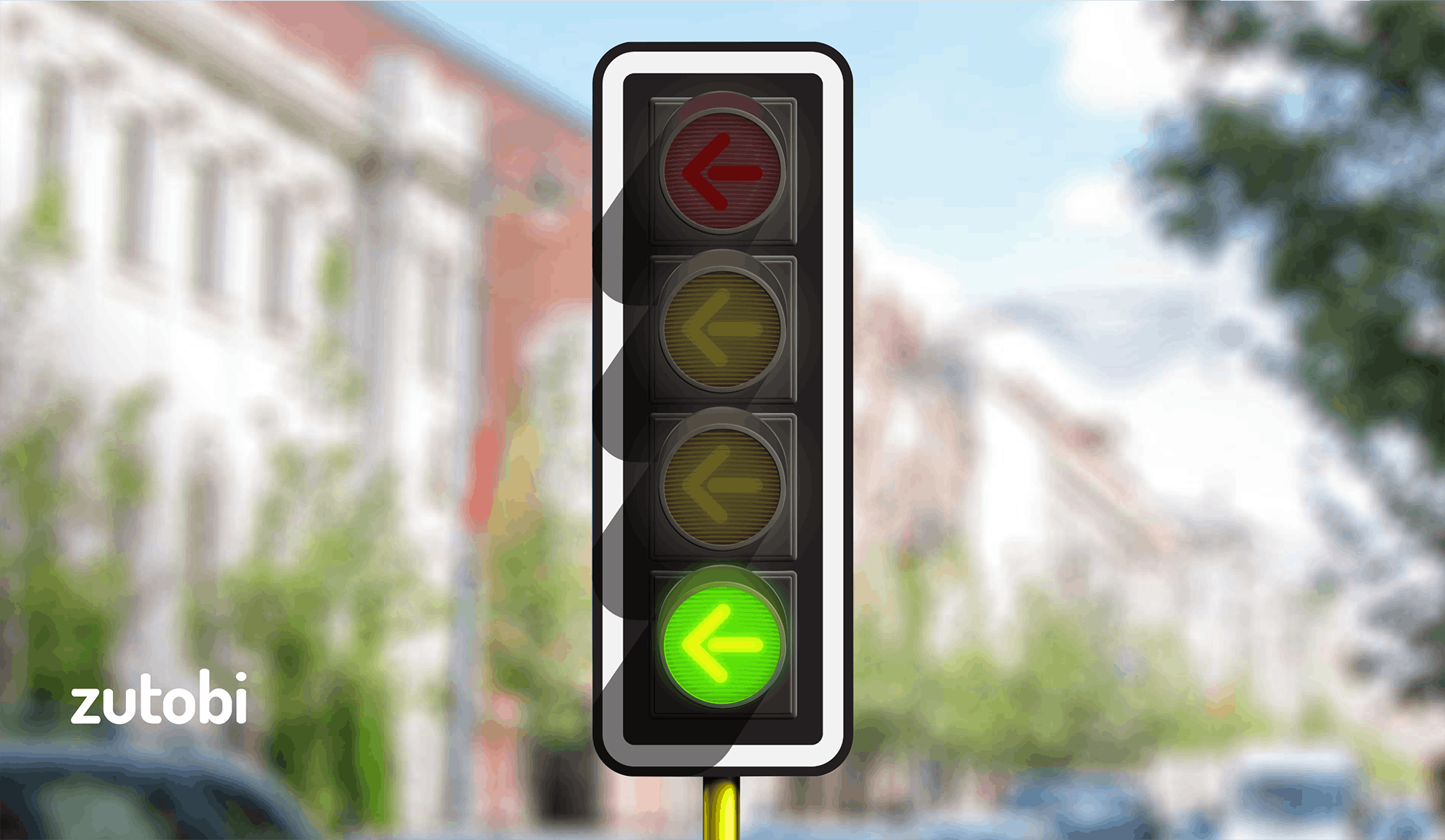 Green Arrow
A green arrow is your sign to go. You can make a turn in that direction, while approaching cars, cyclists, and pedestrians will stop at a red light.
Lane Use Control Signals
3 types of lane signals:
Red X. The lane is closed.
Yellow X. The lane is about to close, move away from it.
Green arrow. The lane is free and without restrictions.
These signals show you which lanes you can drive in. Normally, drivers find them on freeways, highways, or very busy roads. You must follow these signals for your own safety and for the sake of smooth traffic flow.

Lane Use Signals
You will often see these lights on reversible highway lanes. A reversible lane often follows one direction during the morning, and the other one in the afternoon. Remember not to drive in a reversible lane unless there's a green arrow above.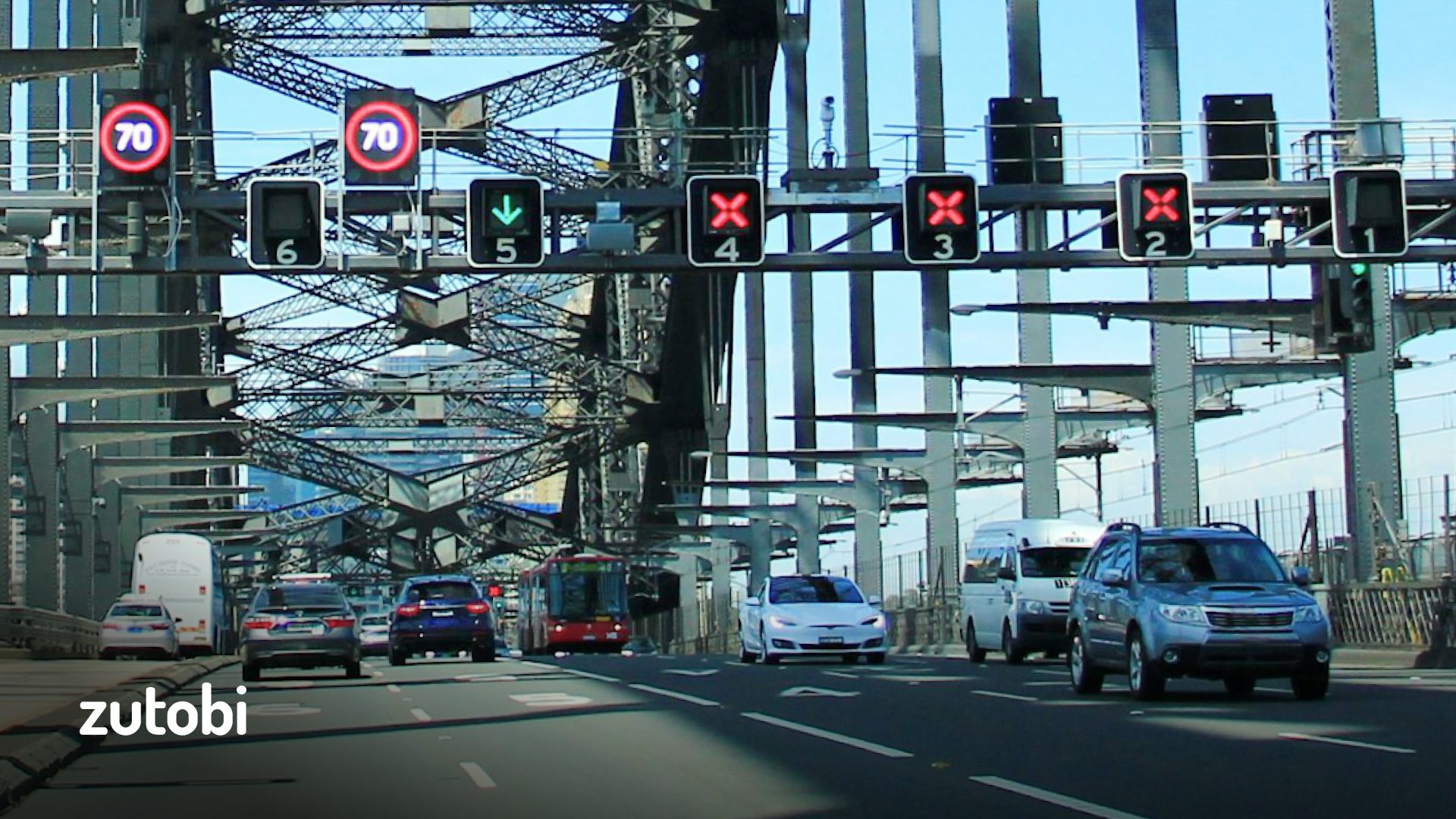 Reversible Highway Lanes
Where Should You Stop at a Traffic Light?
Traffic lights with a stop line or crosswalk. Stop your vehicle just before the line or crosswalk. Don't stop too far from it because some signals have detectors and won't change to a green light unless a waiting car is close.
Traffic lights without a stop line or crosswalk. Stop before entering the intersection.
What Do You Do if a Traffic Light Is Not Working?
If you're in a situation with malfunctioning traffic lights, treat them as a 4-way stop sign. Follow the 'right-of-way' rules unless an officer directs otherwise. Remember to stay safe and watch out for drivers who might not know these rules.
Traffic Light Rules on the Driving Test
It's essential to know traffic light rules to pass your driving test. If you're about to do so and need to prepare, we've got you. Zutobi is an all-in-one app that gets you 100% ready for your DMV permit test. No boring reading, no heavy manuals. Instead, it's fun, it's simple, and we cover it fully for each state. Start today.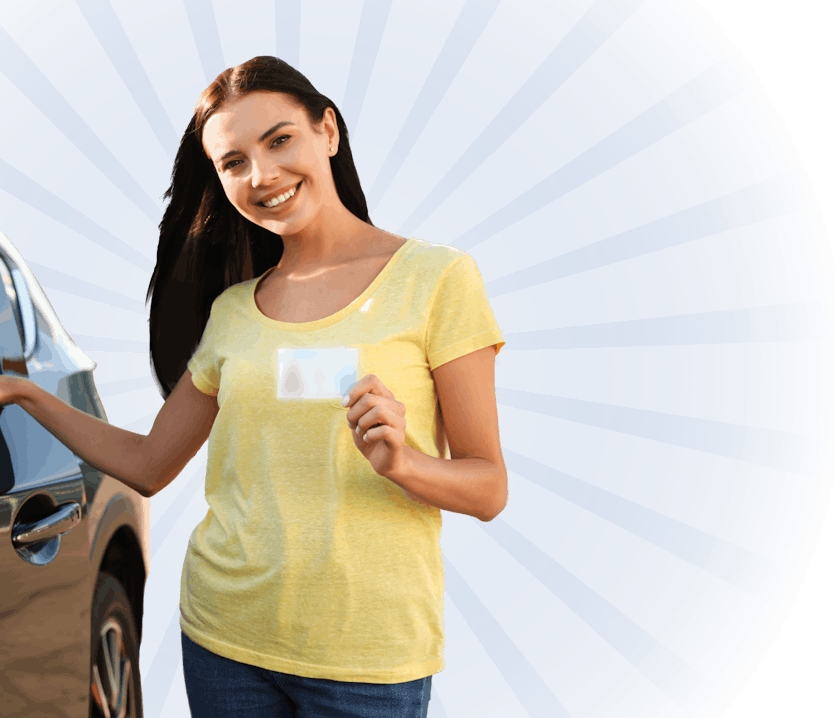 Ace your DMV test, guaranteed