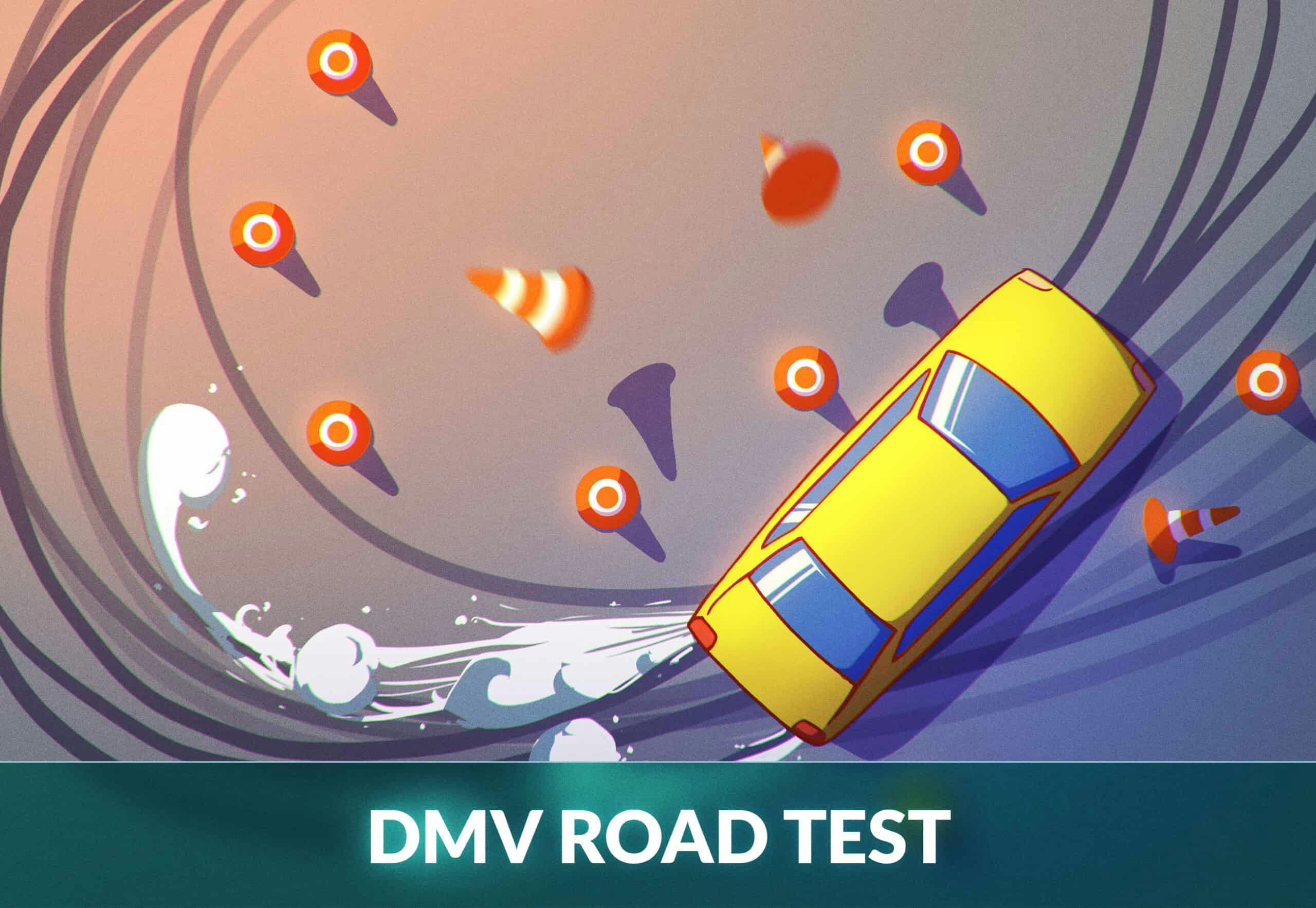 DMV Road Test: The Ultimate Guide
The final hurdle before you can get your well-deserved driver's license is to pass the DMV road test. The test examines your ability to safely operate your car under the driving laws in your state by requiring you to drive and perform certain maneuvers with an examiner in the passenger seat.
The road test is commonly referred to as the driving test, the behind-the-wheel test, and the driver's license examination.
Why Do You Need to Pass a Driving Test?
To put it simply, you won't be issued a driver's license without passing the road test. All US states require applicants to pass the exam before they are given their license.
When are You Eligible for the Road Test?
Each state uses the same principles to determine who is eligible for the road skills test, but the exact details (age, for example) may be slightly different. In general, you need to satisfy the following:
Be 15 ½ years old or older. The minimum age varies from state to state.
You've passed the permit test. Depending on where you live, you may need to complete driver education before you can take the permit test.
You've completed the necessary steps in the Graduated Licensing System for your state.
You've met the requirements set in your state for new drivers.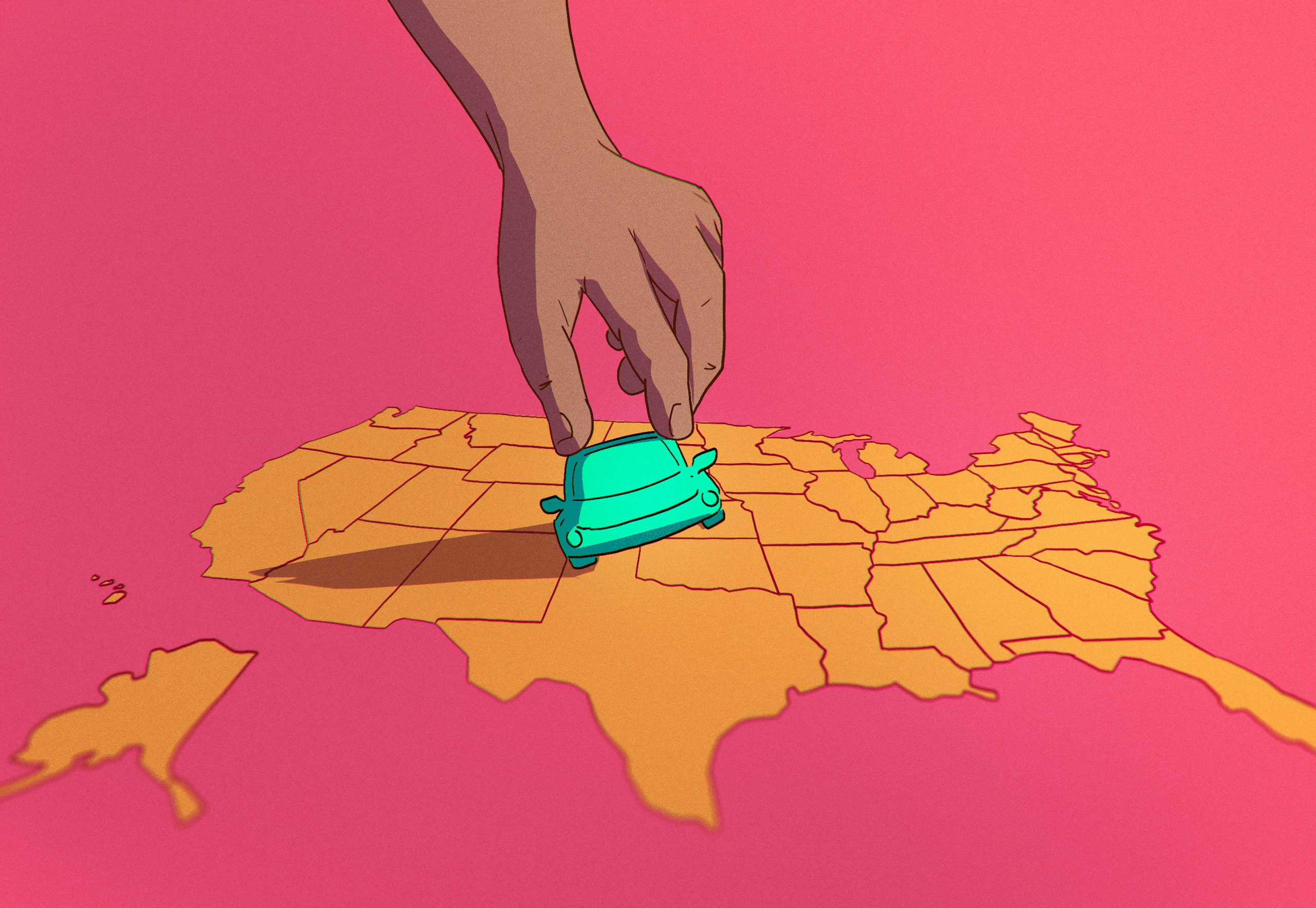 Requirements, like age, vary depending on where you live.
If you can tick each of those boxes, congratulations! You can now go to your nearest DMV office and book your test.
Where Can You Take the Test?
The driving test will originate from the DMV office and you'll drive from there. If you have booked an appointment, make sure to arrive well in advance so you can clear all the necessary paperwork before your test begins. For example; in some states, you are required to pay all fees and take the vision test before you are allowed to proceed with your test.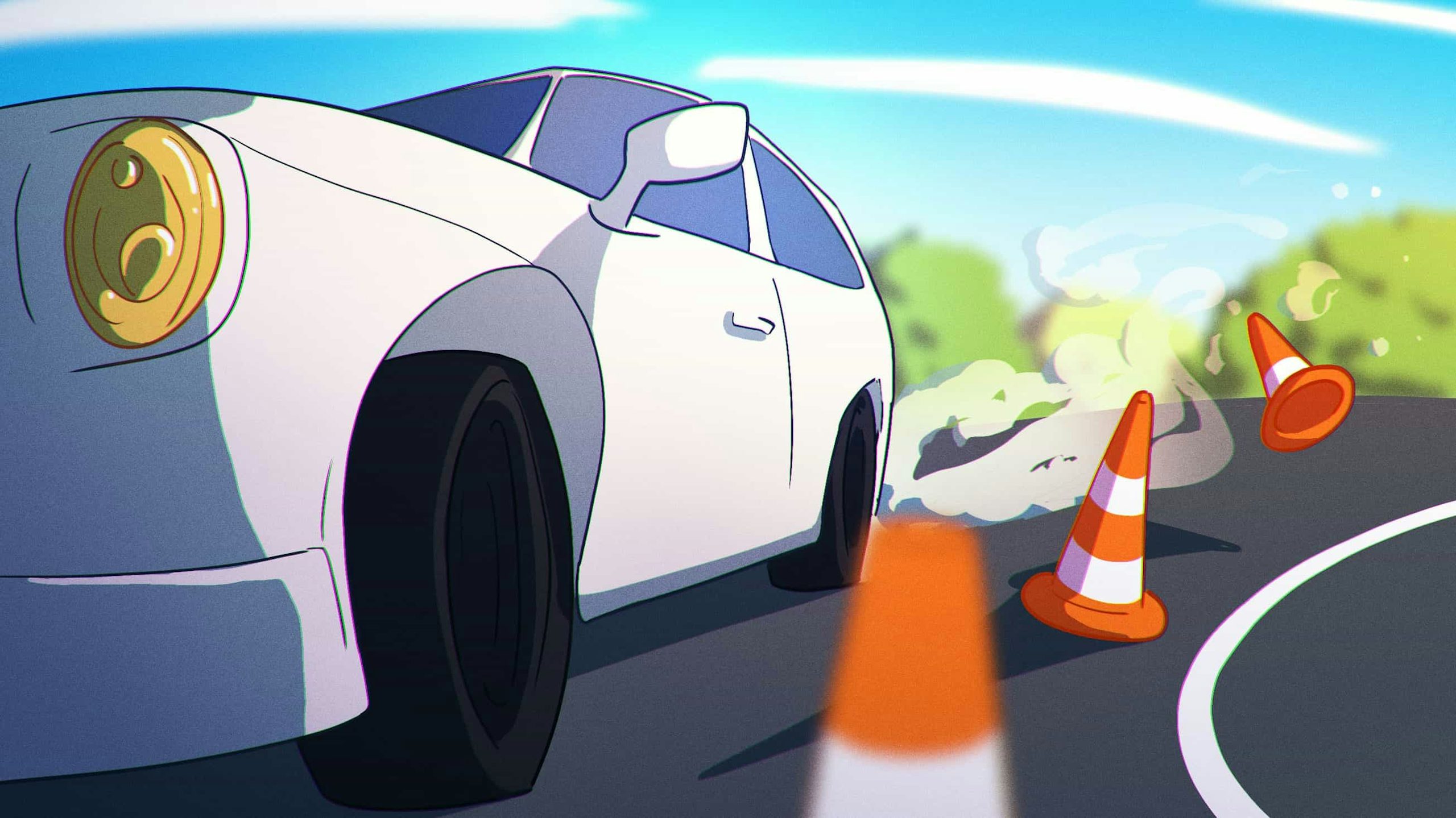 Most states require you to bring your own vehicle to take the road test.
What Skills Are Tested on the Road Test?
The road test examiner is there to evaluate your driving skills and decision-making ability. The examiner is supposed to test you on all aspects of driving and determine whether you can safely be issued a driver's license or not.
As part of this evaluation, the examiner will want to see that you know all the driving basics, such as:
Driving at a safe speed
Using mirrors
Driving defensively
Signaling before changing lanes
Coming to complete stops at STOP signs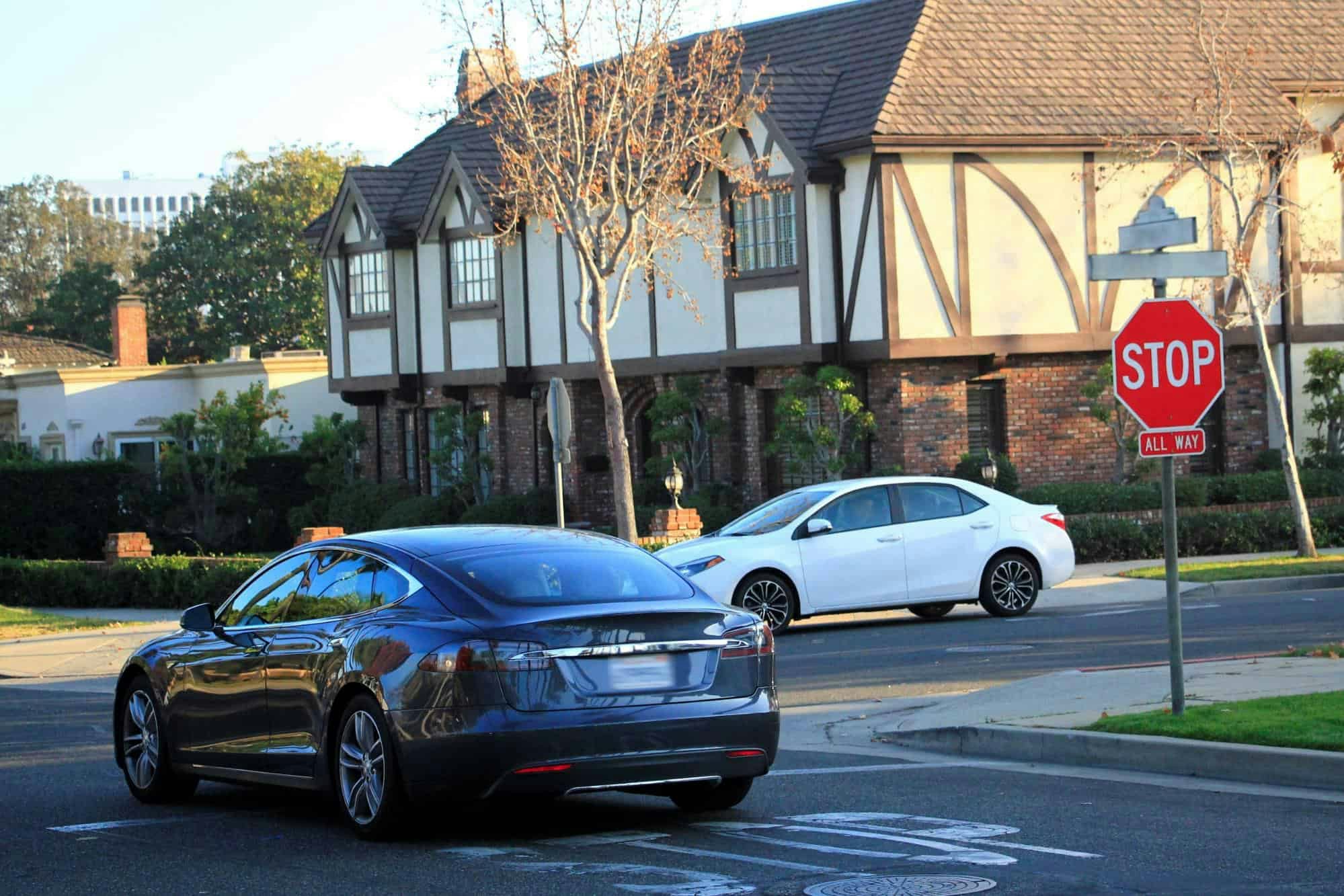 The examiner will want to see that you are a responsible and knowledgeable driver.
You may also be tested on more advanced maneuvers you might need to use in your day-to-day life (parallel parking, parking on a hill, etc.).
What Can Make You Fail Your Test?
The examiner doesn't want you to fail but will give you a failing grade if you make critical errors or show that you are an unsafe driver. If you've done plenty of practice and you are ready for the test, just focus on your driving and you should be fine. Even if you make a mistake, it may be a non-critical mistake which means you can still pass.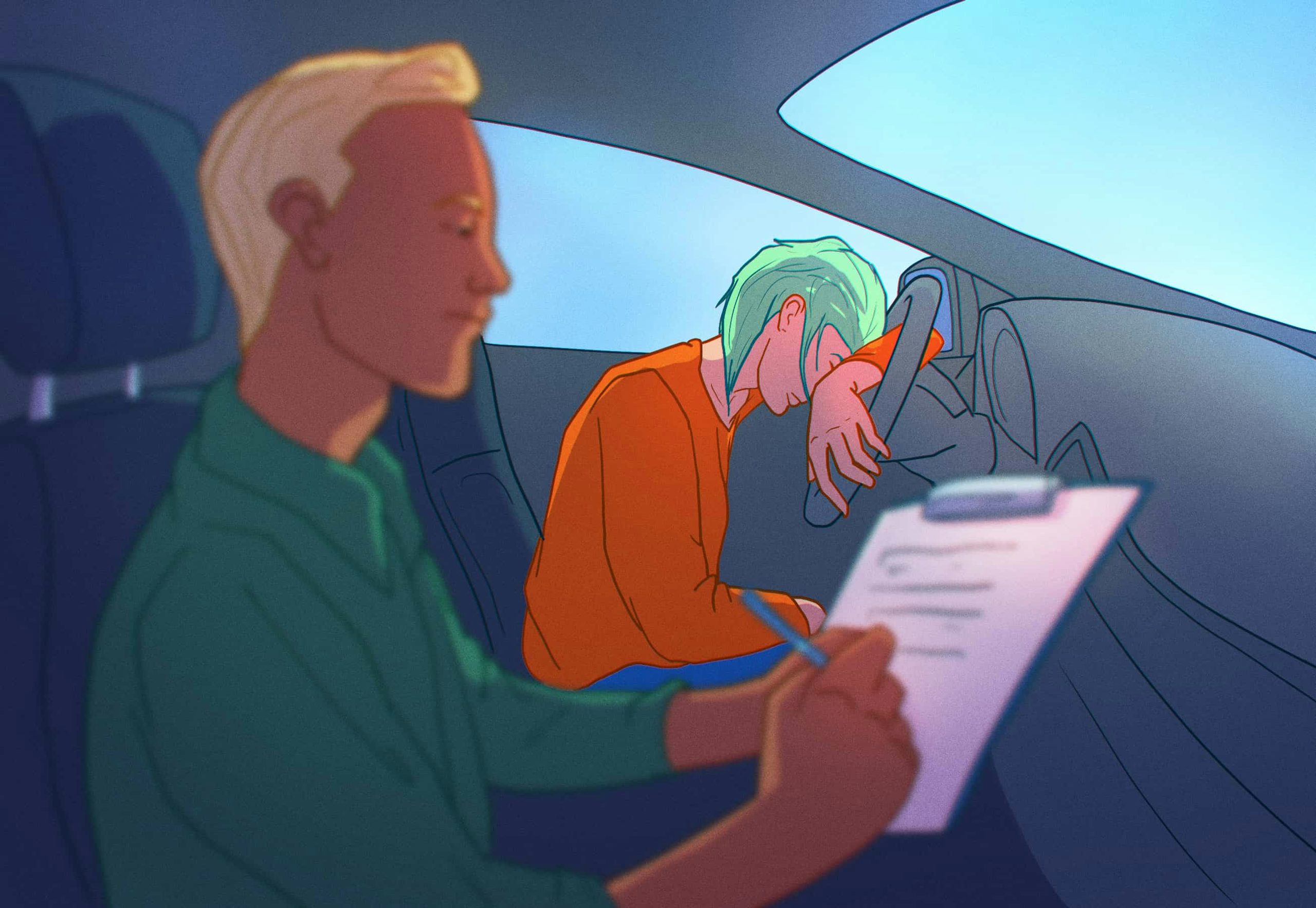 Don't take the test too early! It will most likely lead to a failing score.
How Can You Ensure a Passing Grade?
There is obviously no guarantee that you will pass your driving test, but there are ways to give yourself the best possible chance of passing. Here are a few tips to help you prepare:
Know your basics. There's a lot you need to know and just skimming through the driver's handbook won't be enough. We strongly recommend taking a DMV prep course to prepare for the permit test and driving skills test. It's well worth the investment and will teach you all about the safe driving practices and techniques you need to know.
Know your car. In most states, you need to bring your own car to the test, so it should be one you are familiar with and you have had plenty of practice in. For example, you need to learn about; the different controls, the pedals and how they work, how the size of the car affects parking and other driving situations, how the mirrors should be adjusted, and how the clutch/brakes feel in this particular car.
Take a driving lesson before the test. If you can, take a driving lesson with an instructor before the exam and explain that you want the lesson to be as close to the real driving exam as possible. This will give you the chance to understand what you know and don't know.
Log as many hours behind-the-wheel as you can. In some states, you'll need to log a mandatory 50-100 hours before you are allowed to take the test. Consider that to be the minimum amount of hours you should practice behind the wheel, not the recommended amount.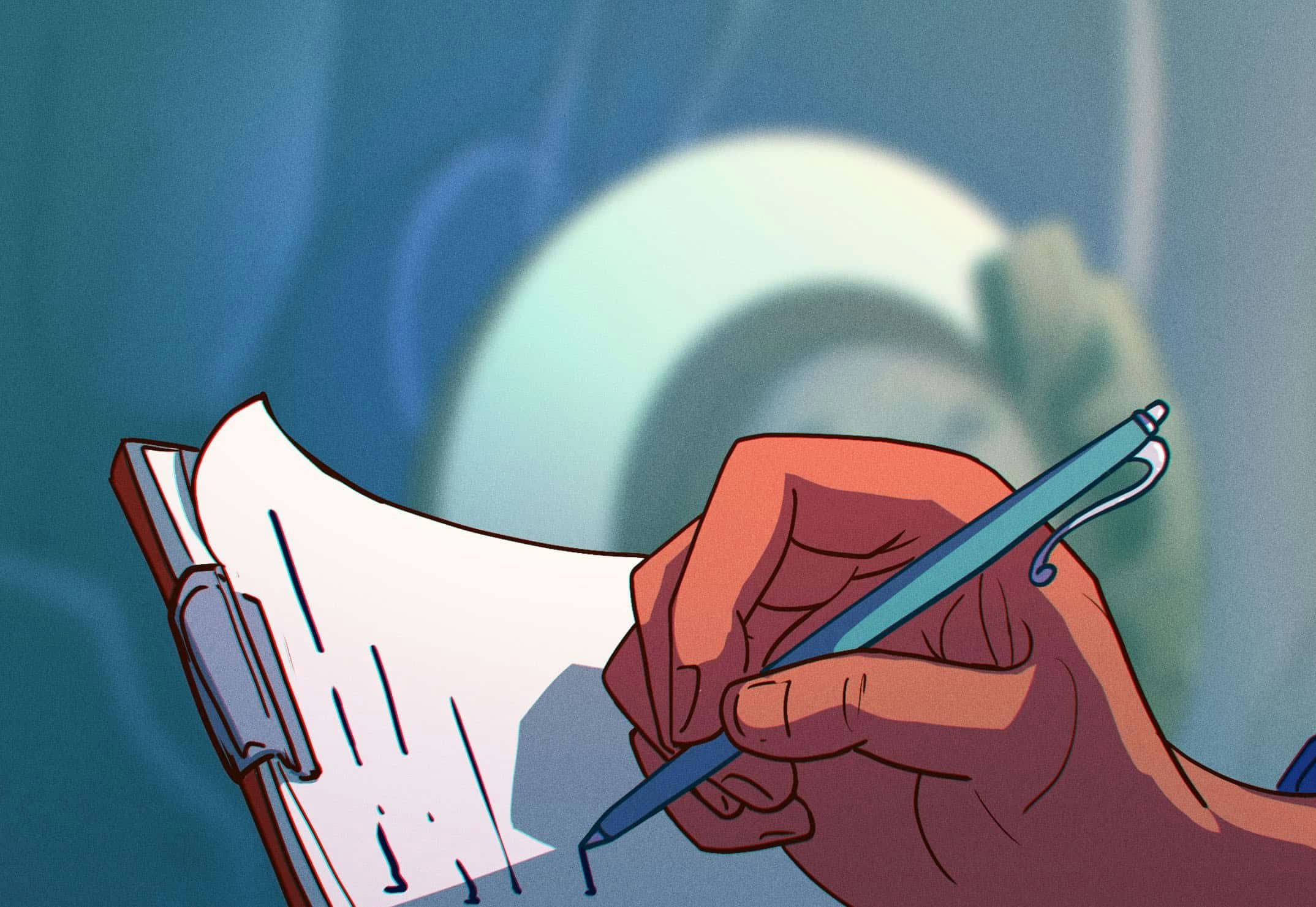 If your vehicle does not meet the road testing standards, you will not be allowed to take the test.
Read our full guide detailing how to pass the driving test and the skills you must know for the exam.
Does the DMV Take Walk-Ins for the Road Exam?
Yes and no. In a few states, the DMV offices will take walk-ins for the driving test when another applicant has had to cancel at the last minute, but you shouldn't count on getting an appointment this way. We recommend that you book an appointment online or by visiting a DMV office.
Which Route Will You Have to Drive?
The test locations will be different for each city in each state, which makes it impossible to explain exactly how you will drive. The routes will also vary from time to time. If the DMV office kept using the same routes for each applicant, new drivers would practice those routes until perfected.
What we do know, however, is that the road test is supposed to test you on real driving situations (not just driving on an empty road!). This means you can be sure you will drive in a variety of traffic situations, which may include highways (usually for less than 2 miles), city centers, intersections with traffic lights, and more.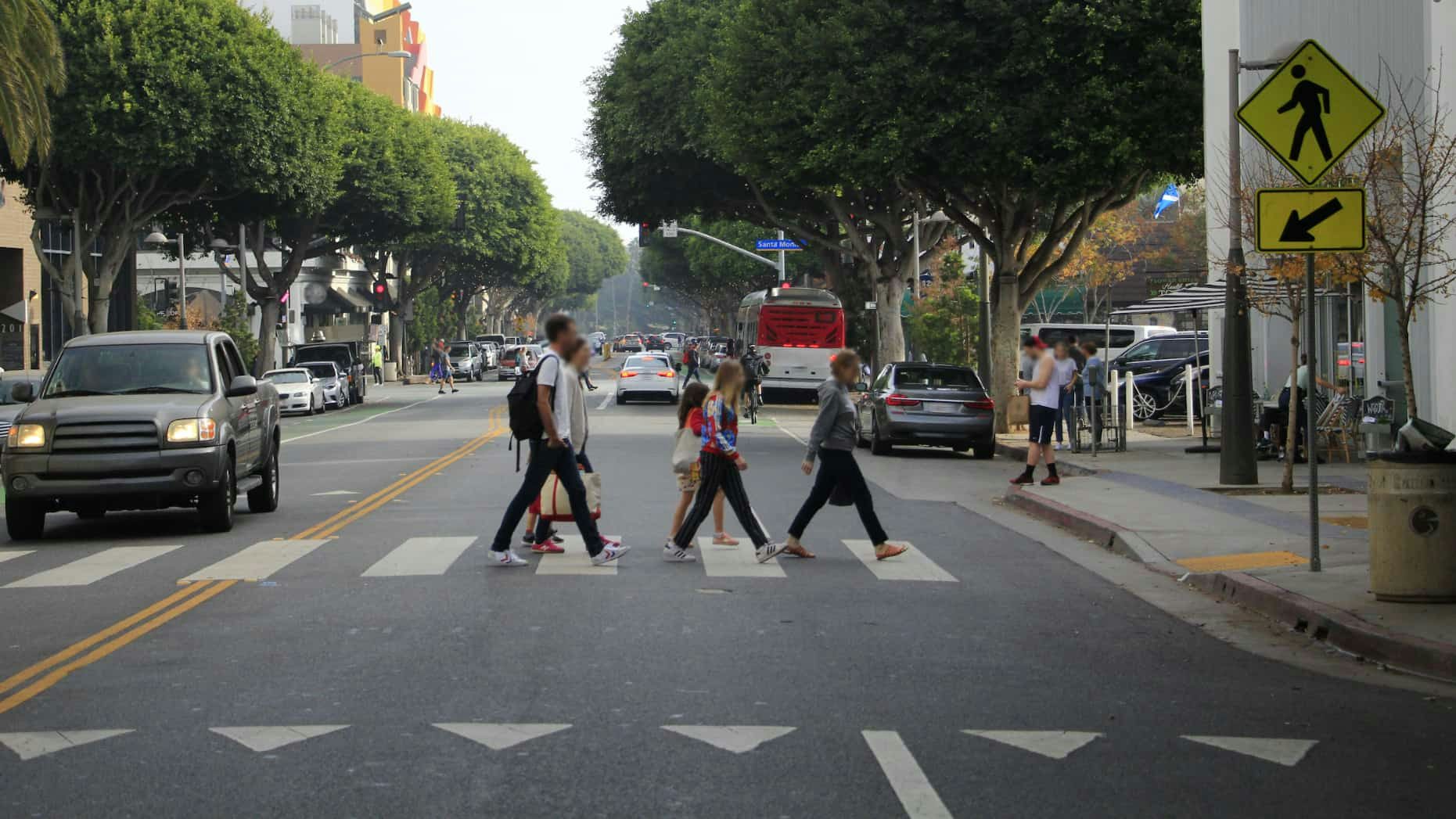 The driving test is meant to test you on real driving situations, like school zones, traffic lights, or residential areas.
What Happens if You Fail the DMV Driving Test?
If you fail your test, you will have to re-do it another time. In many states, you will have to wait between a few days and up to a week before you can re-do the road exam. Just keep in mind that a failing grade is an indication that you require more practice and that you should take the time needed to improve. You may need more practice than you can squeeze in during just a few days.
If you fail the test, ask your test examiner how long he/she recommends that you wait until you retake it. That should give you an indication of your current level and what you need to improve on.
Do You Need to Pass the Permit Test First?
Yes, you need to have passed the permit test before you are allowed to take the driving test. The permit test quizzes you on traffic rules and regulations that are necessary to know.
How Much Does the Road Test Cost?
While the fees vary from state to state, the road test fees should land somewhere between $10 to $50 in most states. For an exact figure, you'll have to check with your local DMV office.
How Long Does the Test Usually Take?
The actual on-road driving part of the road test usually takes between 25 and 30 minutes. If you have passed the test, you will likely need an additional half-hour or so during which the DMV can take your picture, process your paperwork, and issue a temporary license.
As you should arrive at the DMV at least 15-20 minutes before the road test and allow for a half-hour after the test, and you can expect the entire process to take roughly 90 minutes if everything goes well.
Do You Get Your License After Passing?
If you pass the road skills test, you will be given a form by your driving examiner stating that you passed the test and should be issued a driver's license/provisional license. Just go inside the DMV office and give the form to an employee so they can enter the passing score into their system and issue a temporary license. The temporary license is valid as proof until the state has had time to mail your permanent license to you by post, which is usually done within 30 days.
You'll have to submit additional paperwork, pay the fees, and have your picture taken.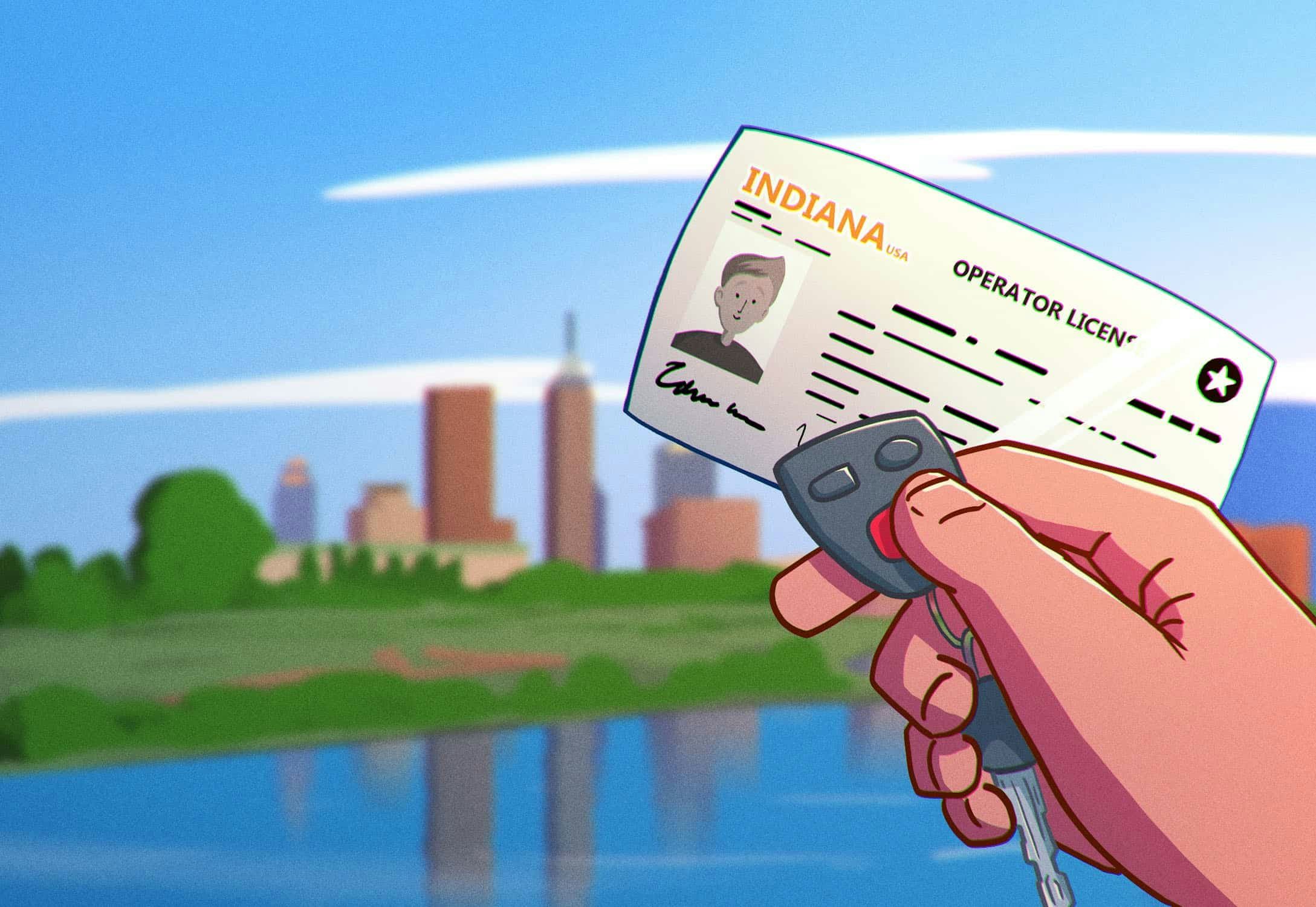 You'll receive a temporary license immediately after passing the road test.
Do You Ever Have to Retake the Road Test After You've Passed It?
You may have to retake both the permit and road test if you let the driver's license expire for a long time or when it's suspended or revoked. Some states also require drivers to retake the driving test for specific medical reasons or when a senior citizen reaches a certain age.
What Documents to Bring for the Driving Test
What you need to bring to the DMV office will be different from state to state depending on the requirements in your state. You don't want to show up to the driving test without the proper documentation as you won't be allowed to take the test.
For example, you need to bring:
Proof of identity
Proof of residency
Proof of financial responsibility
Proof of legal status
Proof of school enrollment or graduation papers
Driver's education completion certificate (if needed in your state)
A signed paper specifying your behind-the-wheel hours (if a minor)
Your own car
For a document to be valid as proof it has to contain your name, date of birth, and current residential address. Any other necessary information that can help with identification and verification will help.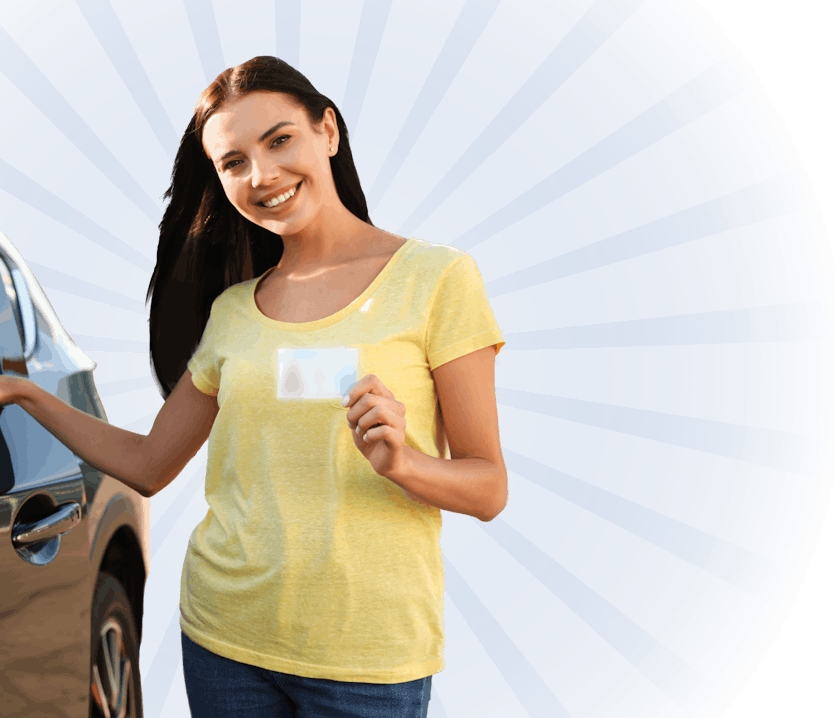 Ace your DMV test, guaranteed