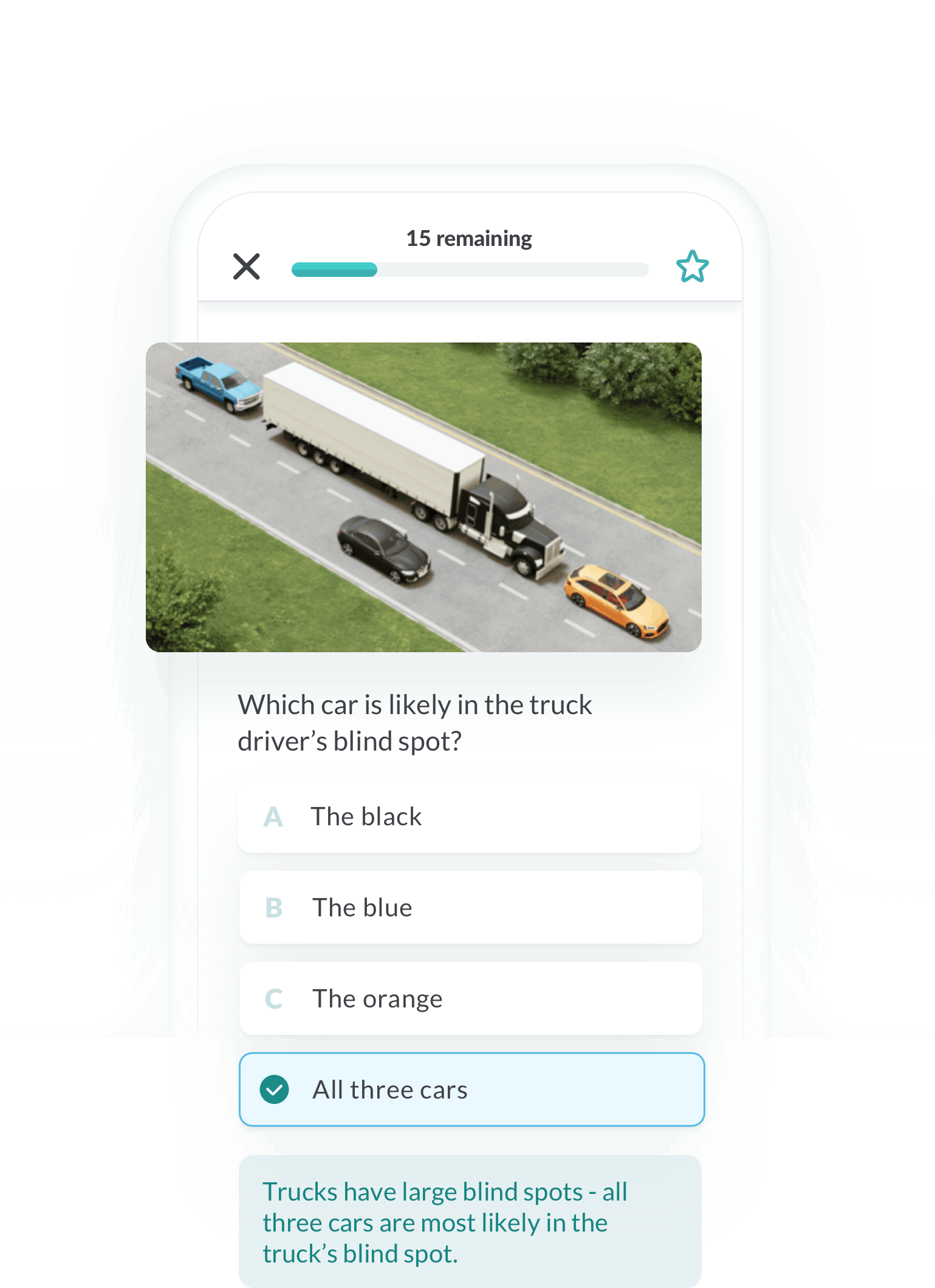 Is The Massachusetts RMV Permit Test Hard?
Passing the Massachusetts test is easy if you come prepared. Studying the driving handbook increases your chances of passing, but not by as much as you might think. Around 50% of people who only rely on the handbook won't pass their permit test.
To maximize your chances, use our course and study on your mobile phone or computer.