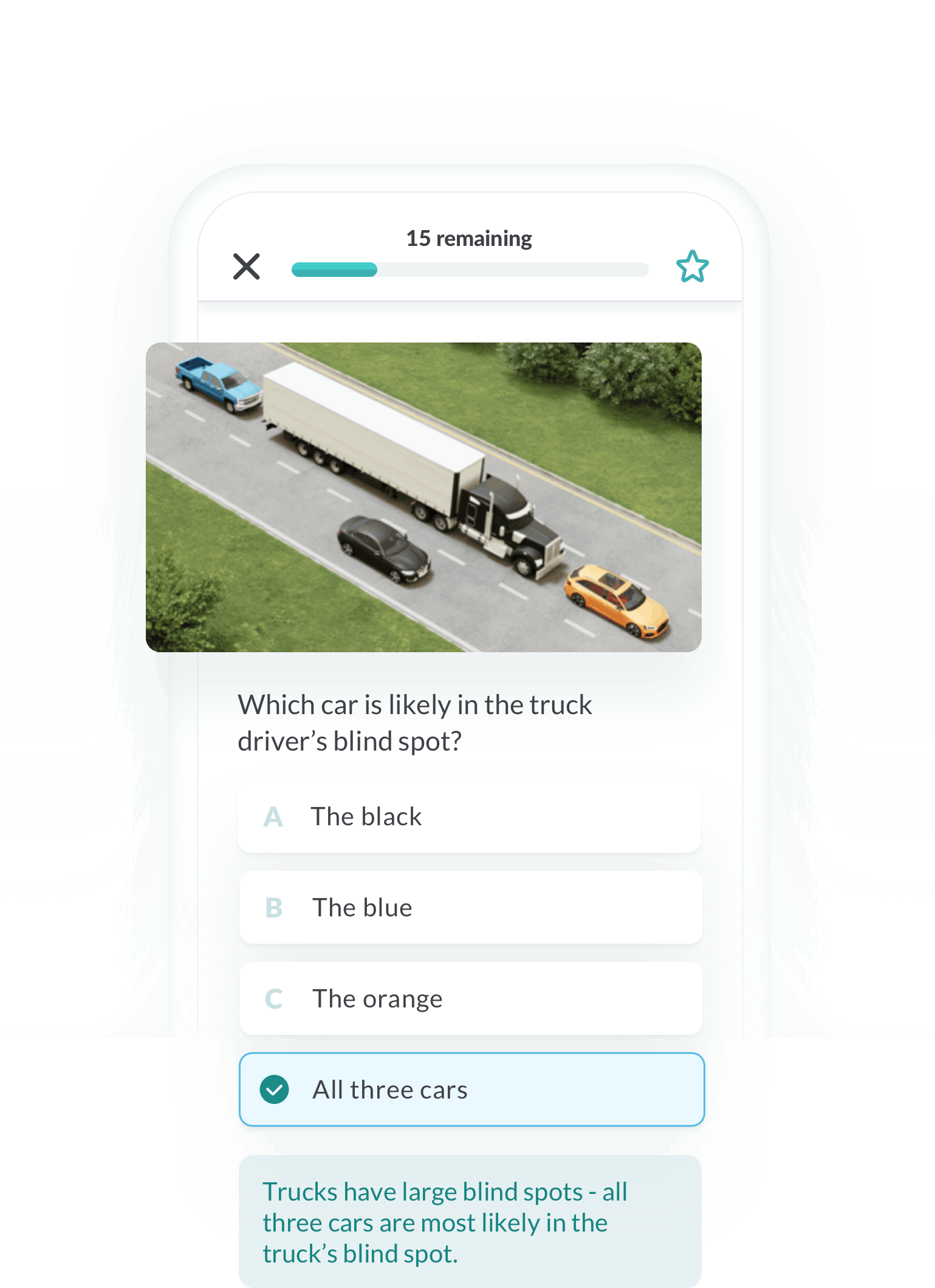 Is the North Carolina Permit Test Hard?
Yes and no. A staggering 50% fail the written test nation-wide, but it really comes down to how well you've prepared.
Zutobi's material is designed to be easy to learn and easy to remember, something we can't say for the information in the driver's handbook. Our North Carolina practice permit tests will prepare you for any question they throw at you.