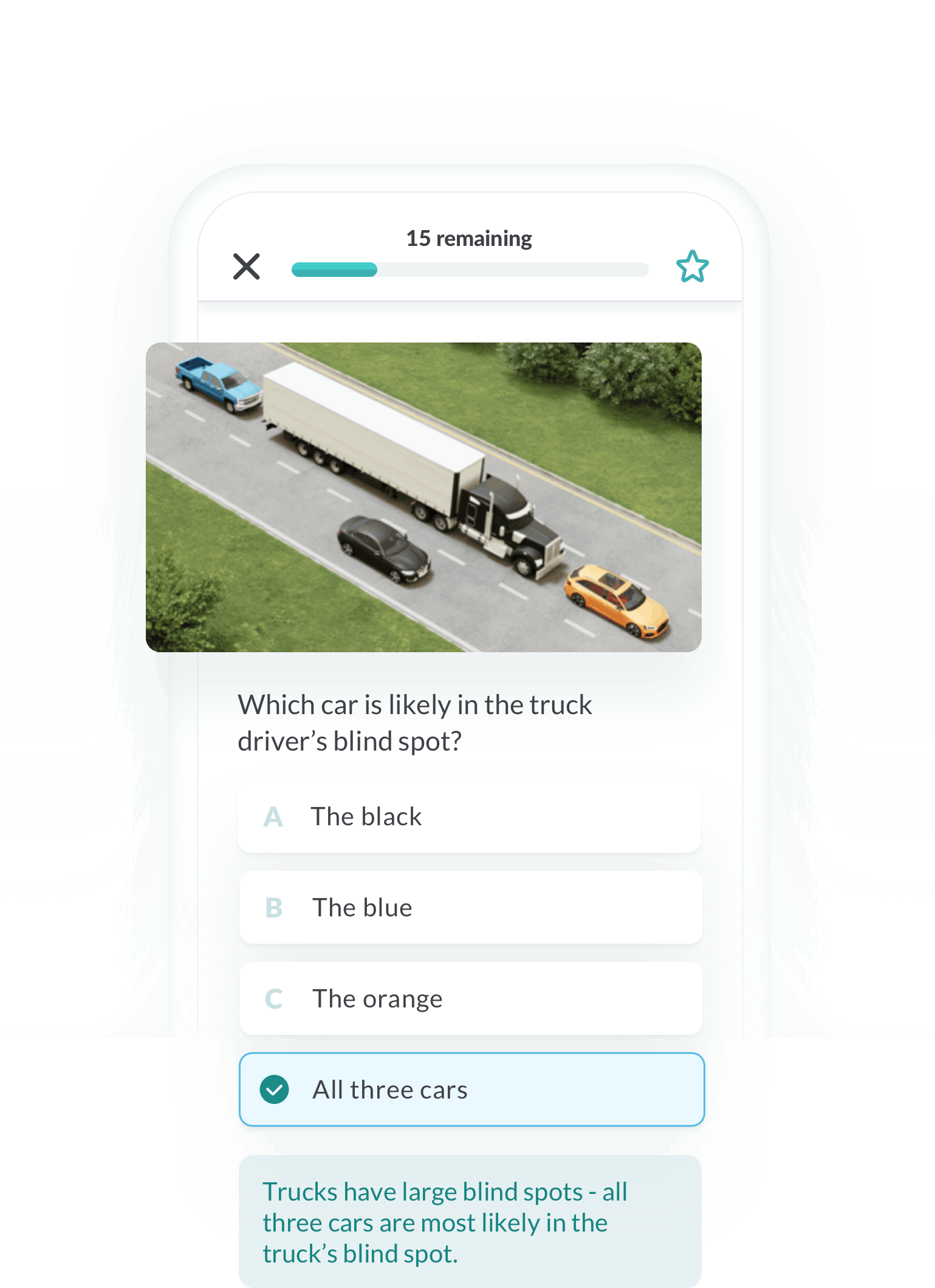 Is The Tennessee DMV Written Test Hard?
As long as you study effectively, the Tennessee permit test isn't particularly hard. But unfortunately, most people study too little, or study using ineffective materials, which is why almost 50% fail their permit test on the first try.
With Zutobi, you can rest assured we've got your back. Our practice tests and summarized handbook will make passing the test a breeze.