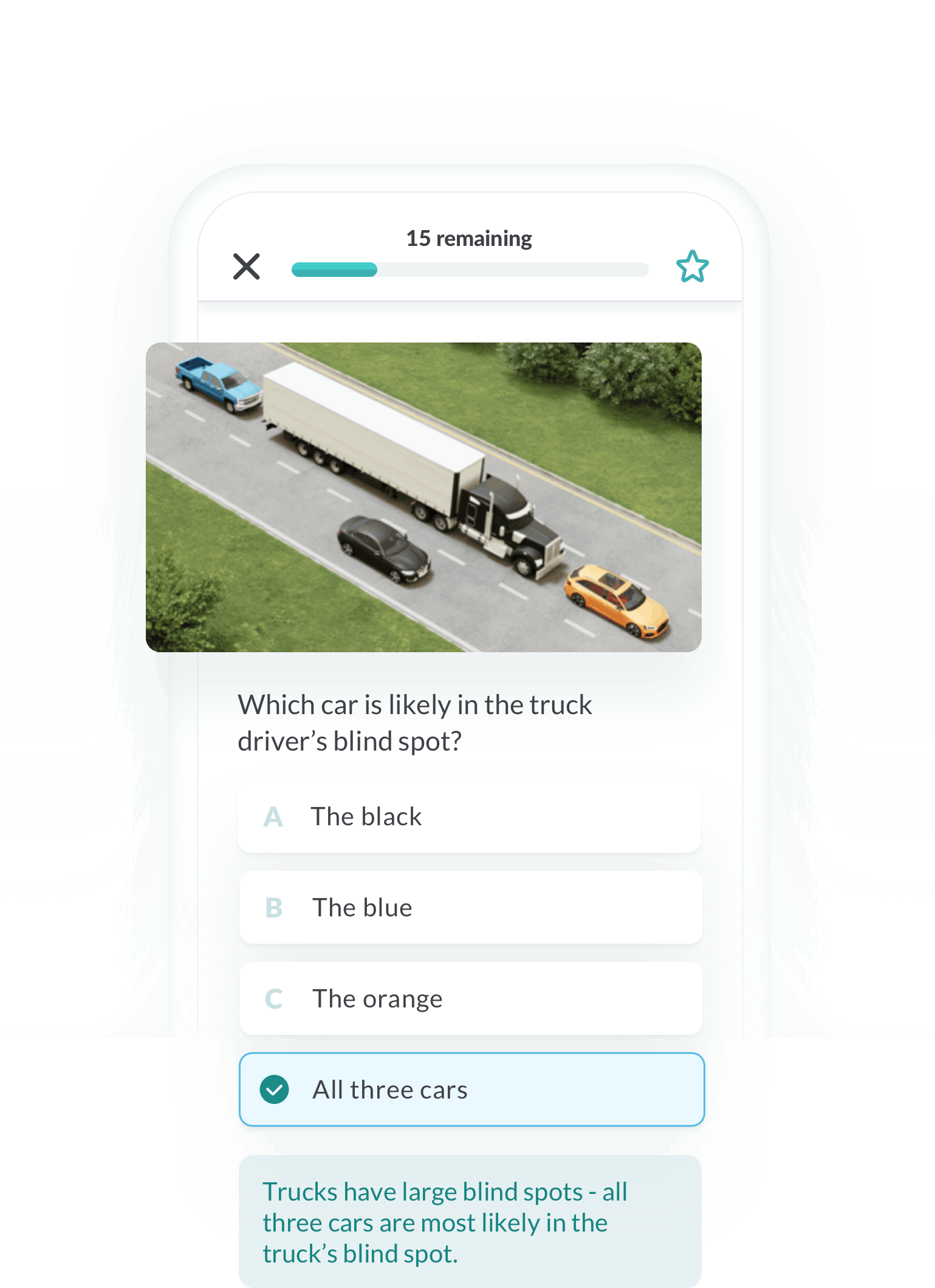 Is the Texas DPS Written Test Hard?
Any test will be difficult if you don't study effectively. Only 50% who sit the test nation-wide will pass, and the Texas written test is no different.
Due to how many fail the test even after completing driver's education, a lot of Texas teens use Zutobi as a test prep to make sure they pass. We strongly encourage that you at least do a read-through of our road rules section, even if you have taken another driver's education.