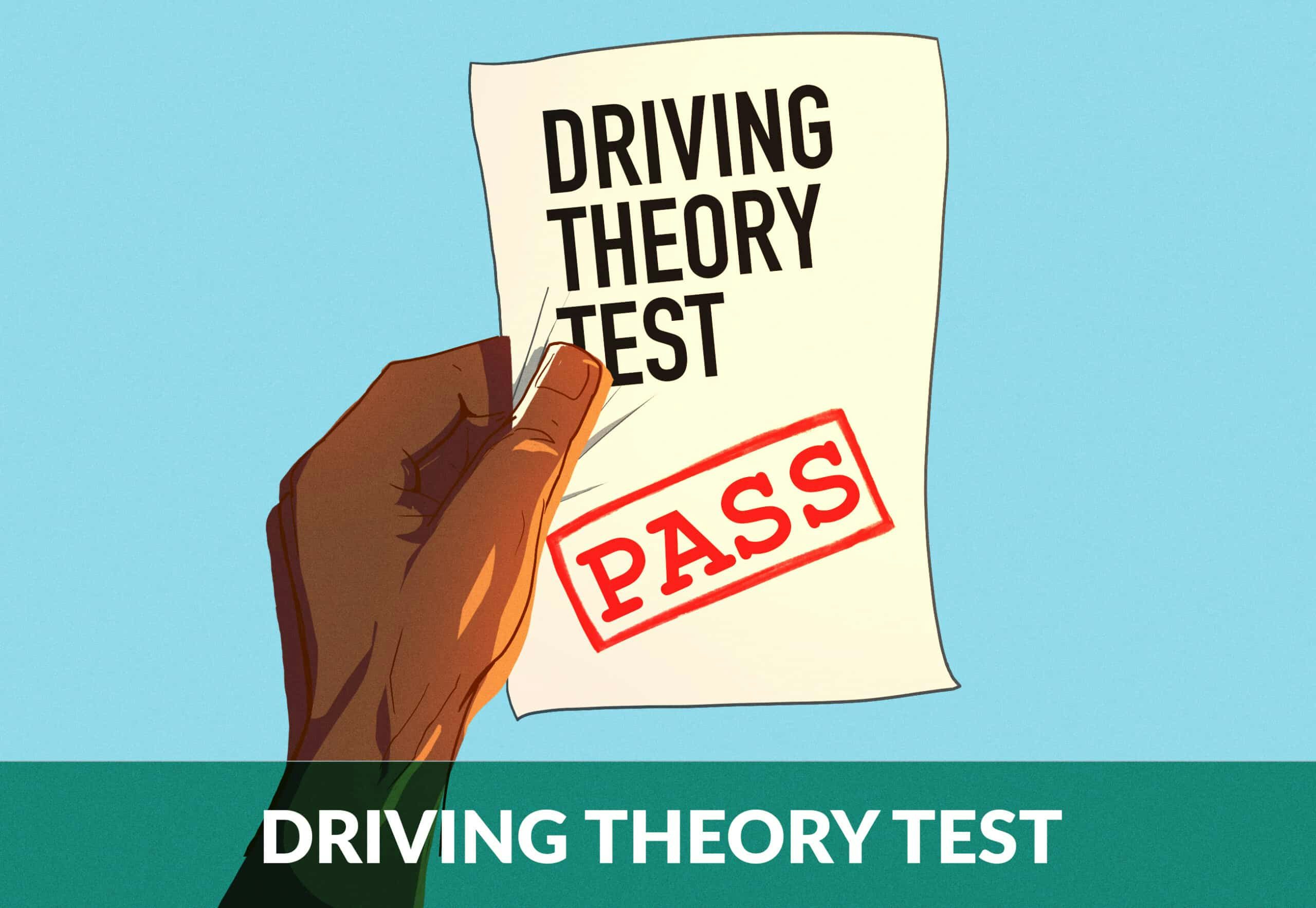 UK Theory Test Pass Mark & Pass Rates 2023: What You Need to Know to Get a Good Pass Mark
Everyone wants to do the best they can on the theory test, and it helps if they know what they're up against.
In recent years, the DVSA has made it harder to earn a good pass mark for the driving Theory Test. You might think this isn't fair. But, it means that only those with a good theoretical knowledge of using the road can go on to have their practical test and eventually pass.
In this article we'll go through:
What Is the Pass Mark for the Driving Theory Test?
What Are the Theory Test Pass Rates in the UK?
How Do You Ensure You Get a Good Pass Mark?
How Long Is the Theory Test?
How Long Do You Have to Wait for Your Score?
The Driver and Vehicle Standards Agency (DVSA) tries to make British roads safer for all users, so the Theory Test isn't easy. Many people with different types of vehicles use British roads. Furthermore, you're likely to encounter them all during your driving lessons as well as after you've passed your test. So, it's essential to learn the rules of the road, to become accustomed to other road users, and how to interact with them.
You'll be pleased to know that Zutobi is probably the best place to get all the help you need with your Theory Test. But, you should realise that to succeed in the UK Driving Theory Test and get a good pass mark, you must put in some work and revision too.
What Is the Pass Mark for the Driving Theory Test?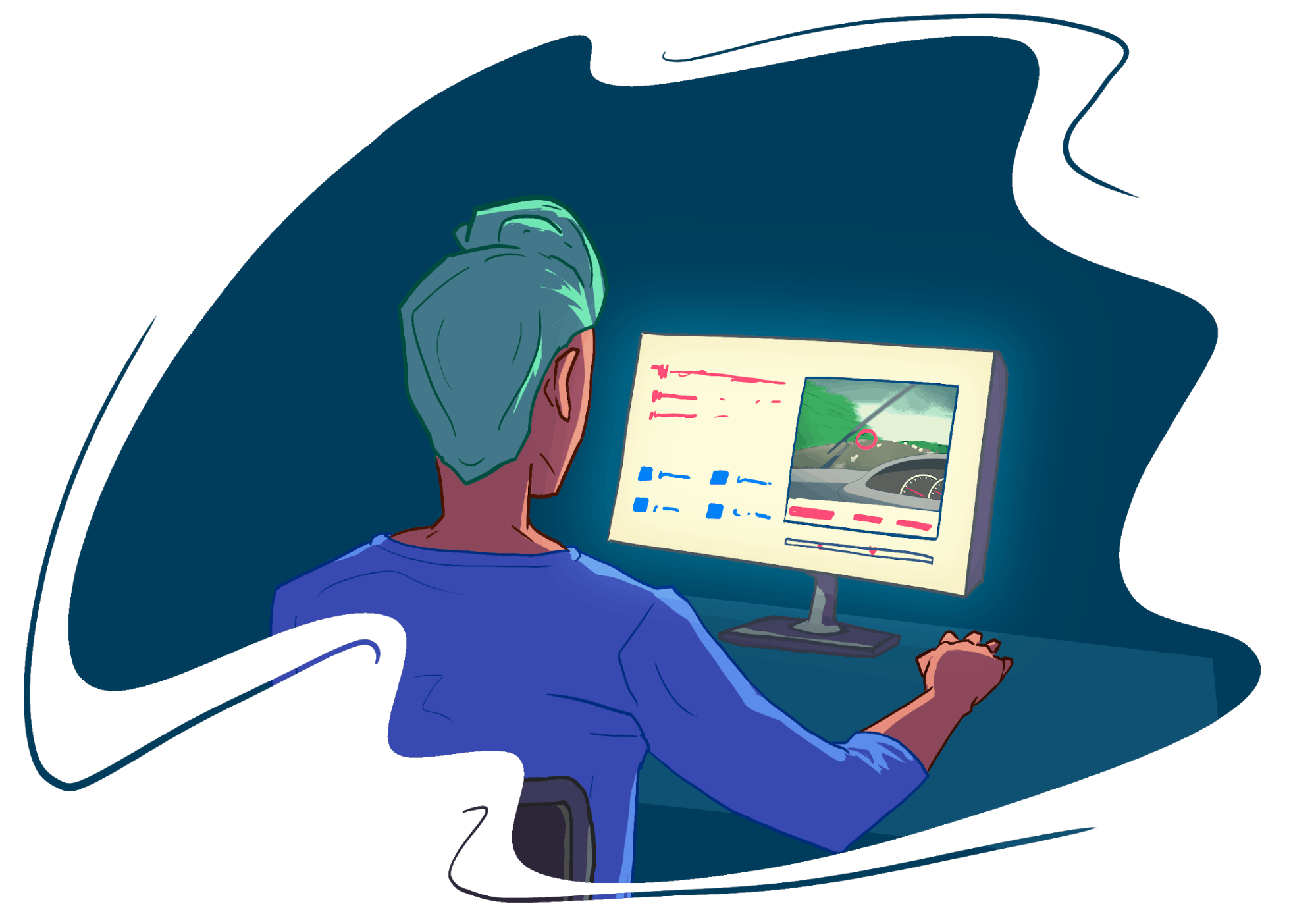 First, remember there are two parts to the theory driving test
Multiple-choice questions.
Hazard perception test.
The multiple-choice theory test pass rate is 43 marks out of 50 (86%). While the Hazard Perception Test pass mark is 44 out of 75 (58.7%).
Whereas the multiple-choice part is a test of your knowledge and might seem difficult to achieve, the Hazard Perception pass mark might seem relatively easier. After all, it's a test of your powers of observation and your reflexes. However, if you take the time to learn the rules of the road and practice doing quizzes using driving theory test resources, you should find it no problem to achieve a good score in each part.
Don't worry, if you have certain problems such as a reading difficulty like dyslexia, learning disability or a developmental condition like autism, there's some good news. From 28th September 2020, certain changes took place to make the theory test more accessible. Essentially, the government changed the exam to test your understanding and knowledge of road rules, not how well or how fast you can read.
What Are the Theory Test Pass Rates in the UK?
The UK Government publishes the pass rate data tables every three months, showing the pass rate by gender, month and test centre so you can find out the facts for yourself. In the years from 2018 to 2020, about 45% of males passed the Theory Tests. Whereas about 49% of females passed. In total, the combined Theory Test pass rate was about 47%.
You can see, this means that just over half the people who sit their theory test, actually fail it. Don't you want to be one of those who pass? To make sure you are in that group, learn the rules and practice.
How Do You Ensure You Get a Good Pass Mark?
Getting a good pass mark is all about preparation.
Use a good driving theory test app
Don't leave all the revision to the last minute
Don't cram for hours at a time
Read driving theory. Don't just practice using mock tests
Don't book your theory test too early
Focus on properly learning the road rules, not on passing the test.
Make sure to carefully read through the questions before answering.
Take your time. Don't try to finish the test as quickly as possible as you're more likely to make basic mistakes
Check over your answers before turning in your test. This is a good way to ensure that you haven't made any sloppy mistakes that can cost you a good pass mark
You could read the Highway Code, as it contains all the knowledge you need to ace the theory test. But that isn't much fun and might become tedious after a few days. The Zutobi Driving Theory Test contains everything you need to pass:
All the Highway Code rules and guidelines but presented in a fun way.
All the DVSA practice tests and revision questions for this year so you know you'll have as much practice as you can manage.
How Long Is the Theory Test?
Usually, you must complete the multiple-choice test within 57 minutes. But, if you fall into certain categories and need extra help, you'll have more time. As part of the test, and in addition to the normal multiple-choice questions, you'll watch a short video and answer three multiple-choice questions on what you see.
The Hazard Perception test doesn't have a set duration. Instead, it consists of 14 video clips, and you must click on the mouse button when you see a hazard developing. You get varying points depending on how quickly you notice the hazard. But, to prevent continuous clicking before you notice the hazard, once you have clicked, that's it until the next one appears.
How Long Do You Have to Wait for Your Score?
Because you give digital answers, you'll receive your score before you leave the test centre. This means you'll know either way, whether you have passed or failed.
If You Fail
You'll receive a letter explaining exactly where you went wrong, so you can work on those areas before you retake the test. Oh, by the way, you must wait at least 72 hours before you can resit the Theory Test so you can revise and work out what went wrong.
If You Pass
Well done, you are no longer a learner driver! But, now comes the hard part. Remember, you won't ever stop learning about the road. Therefore, it's worthwhile taking refresher quizzes now and again to keep on learning. Zutobi is perfect for this, filled witty driving safety practices, pictures, and all you need to stay safe on the roads.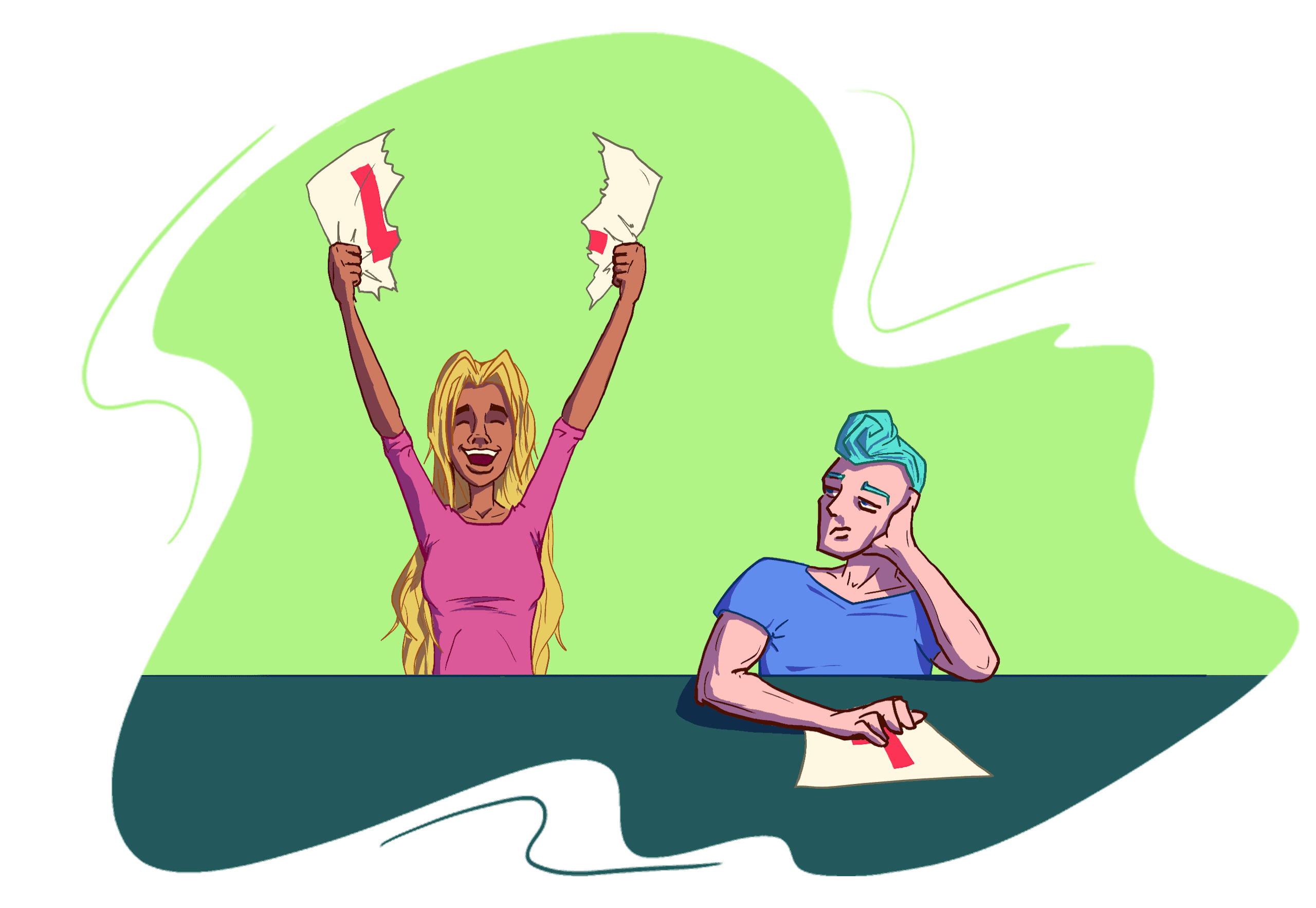 What Makes the Zutobi Driving Theory Test App So Good?
It contains everything that's written inside the Highway Code and more. And just like the Highway Code website, it contains many mock theory tests designed to give you practice for the real thing.
But, Zutobi, goes one or two steps further. Unlike the Highway Code, it presents all the information in bite-sized chunks to be nibbled at your leisure. And, shows accompanying and informative visuals and the latest DVSA revision questions. Furthermore, to make revising for your Driving Theory Test more fun, and easier to learn, the experience is highly gamified:
You will earn points and badges by answering correctly.
And, compete against your friends using the Leaderboard.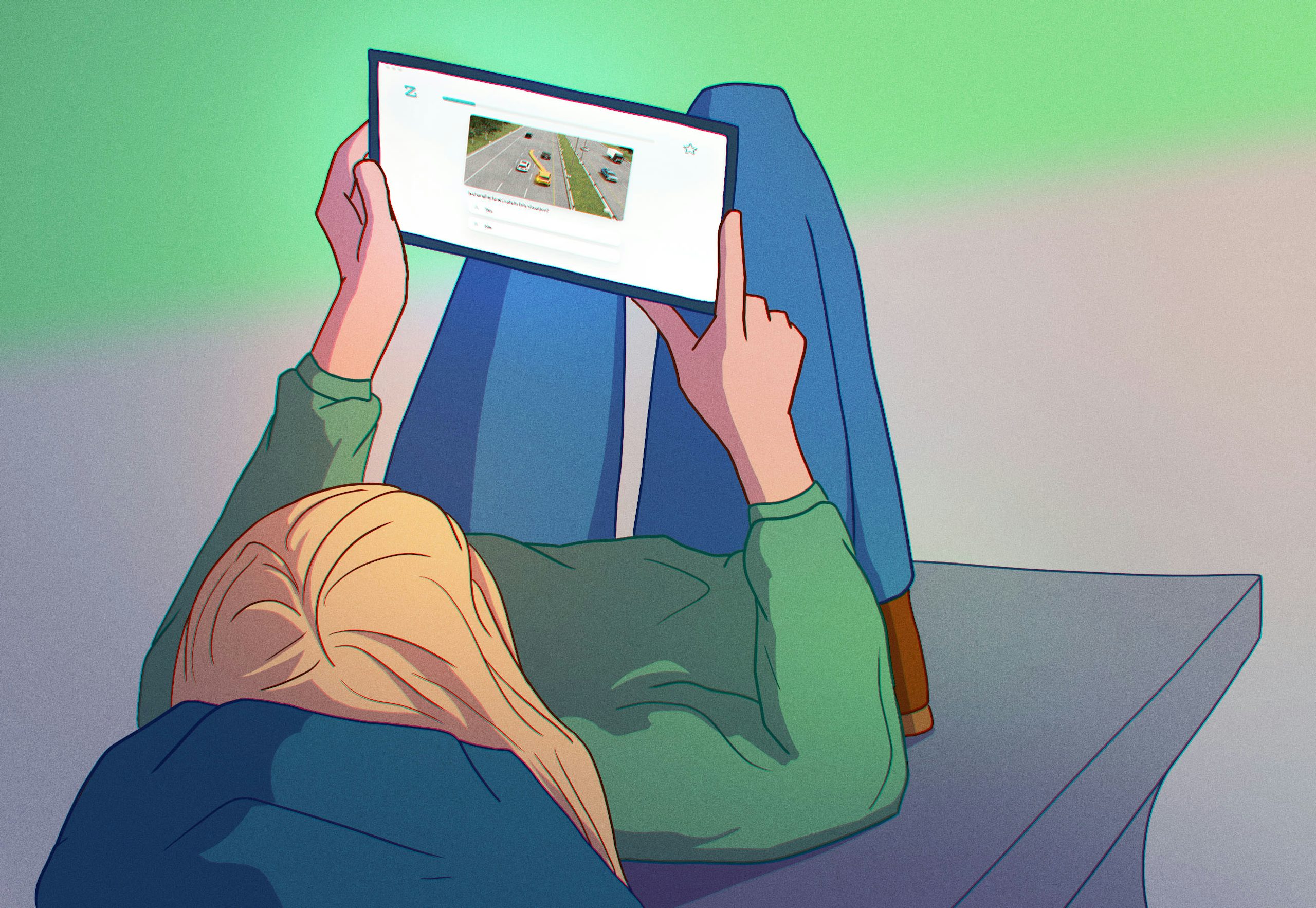 If you haven't done so already, sign up today for the Zutobi Driving Theory Test app. The online courses are convenient and fun to use. And, are available from Google Play, The App Store or by clicking on the Zutobi website.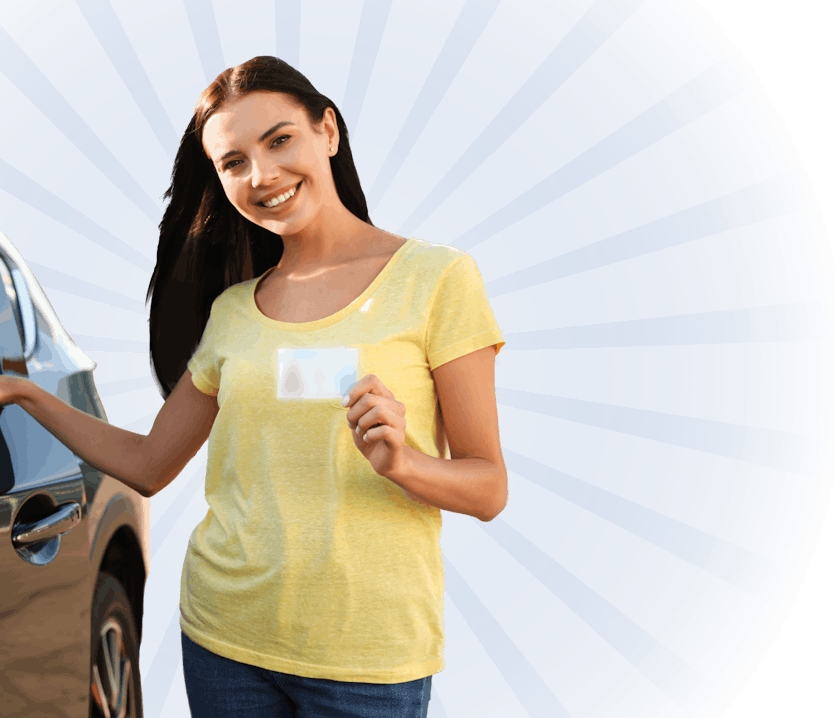 Ace your theory test, guaranteed