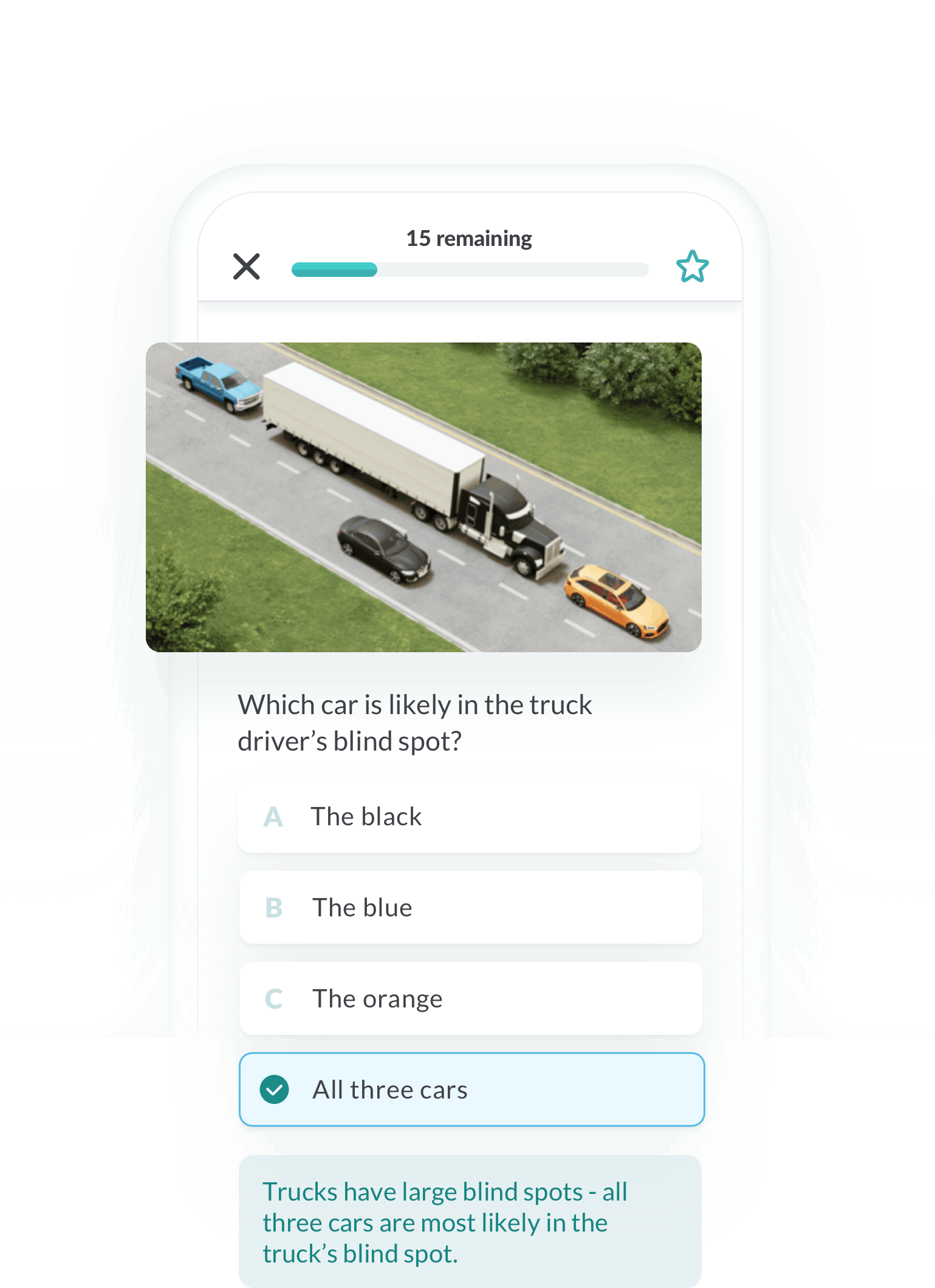 Is Passing the Iowa DOT Permit Test Hard?
It all depends on your level of preparation. Nationally, it's estimated that about half of persons who take the permit test don't pass it the first time, even if they study with the driver's handbook. If you're counting on studying the old-fashioned way, you might join them.
By using Zutobi, you'll have all the tools you need to study effectively. Navigate seamlessly through our platform and enjoy studying for your Iowa permit test, without having to do it all again.