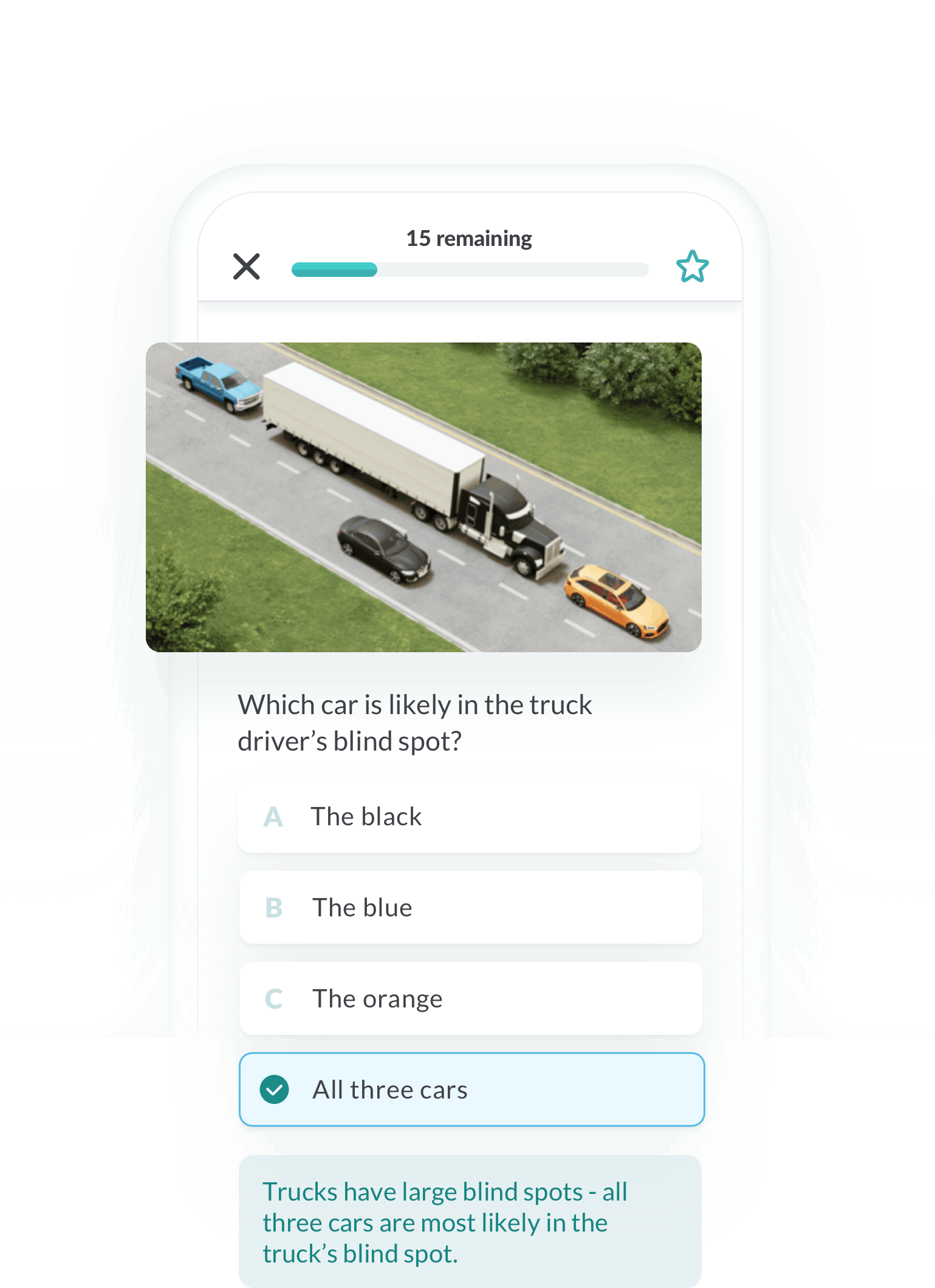 Is Passing the Idaho Permit Test Hard?
It can be if you don't study effectively. In fact, over half of would-be drivers don't pass the written test the first time.
To make sure you pass, trust Zutobi's comprehensive platform and innovative format. We've laid it all out for you in a clear, concise way. Sign up for Zutobi and don't just pass—ace your permit test in Idaho.