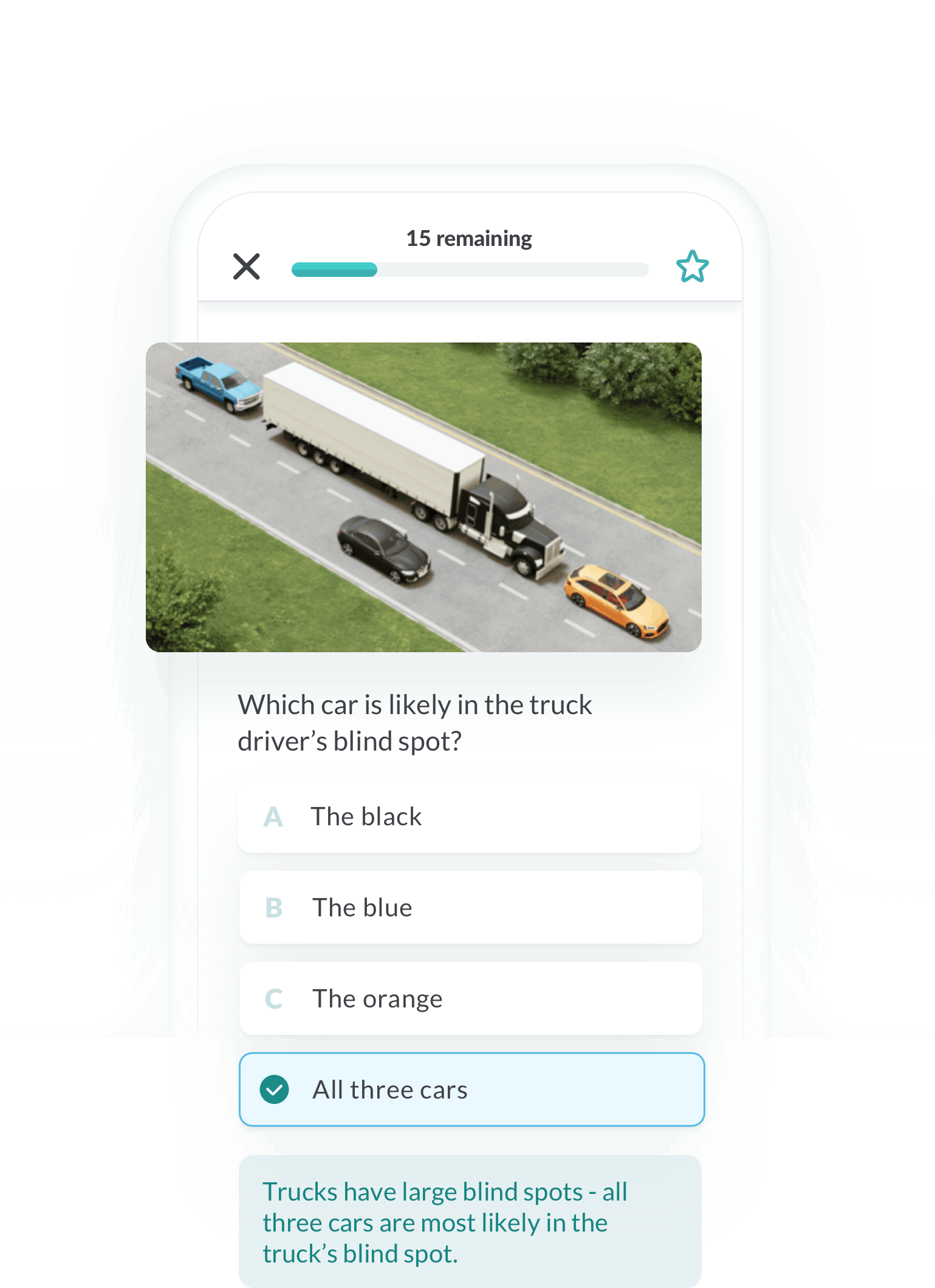 Is Passing the Illinois DMV Written Test Hard?
It all depends on your level of preparation. Across the country, around 50% of people fail their permit test. This could be because they either didn't study or didn't study effectively.
With Zutobi, you get it all. You get an effective way to study with proven results that includes the entire driver's handbook, along with a huge database of Illinois DMV practice tests.