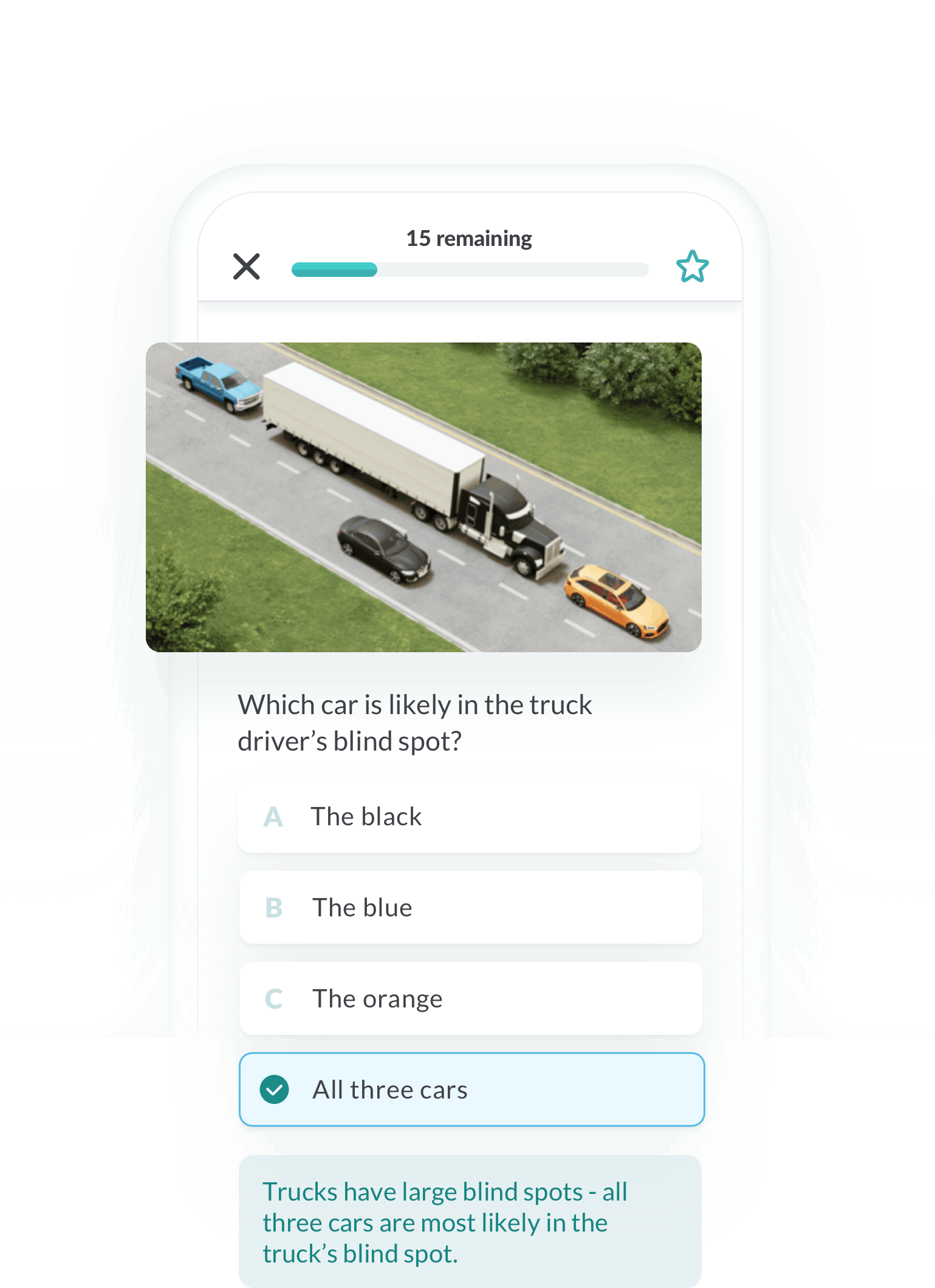 How Difficult are the CDL Exams?
That depends on how well you've prepared. If you've just tried to memorize the manual, the CDL exams may be harder than they need to be.
With Zutobi, you can learn test-relevant material in a way that's easy to understand and, therefore, easy to remember. If you've practiced using our state-specific CDL practice tests, you can walk in on test day with full confidence because you will have already seen all of the questions they could throw at you.
The Illinois CDL manual is based on the same template and federal regulations from the FMCSA (Federal Motor Carrier Safety Administration) that is used by all states. The CDL manual, tests, and regulations are nearly identical across the US with only minor differences.
All CDL applicants must successfully complete driver training from an FMCSA-approved provider if getting a class A or class B CDL, or an H, S, or P endorsement. Zutobi is an FMCSA-approved theory provider.