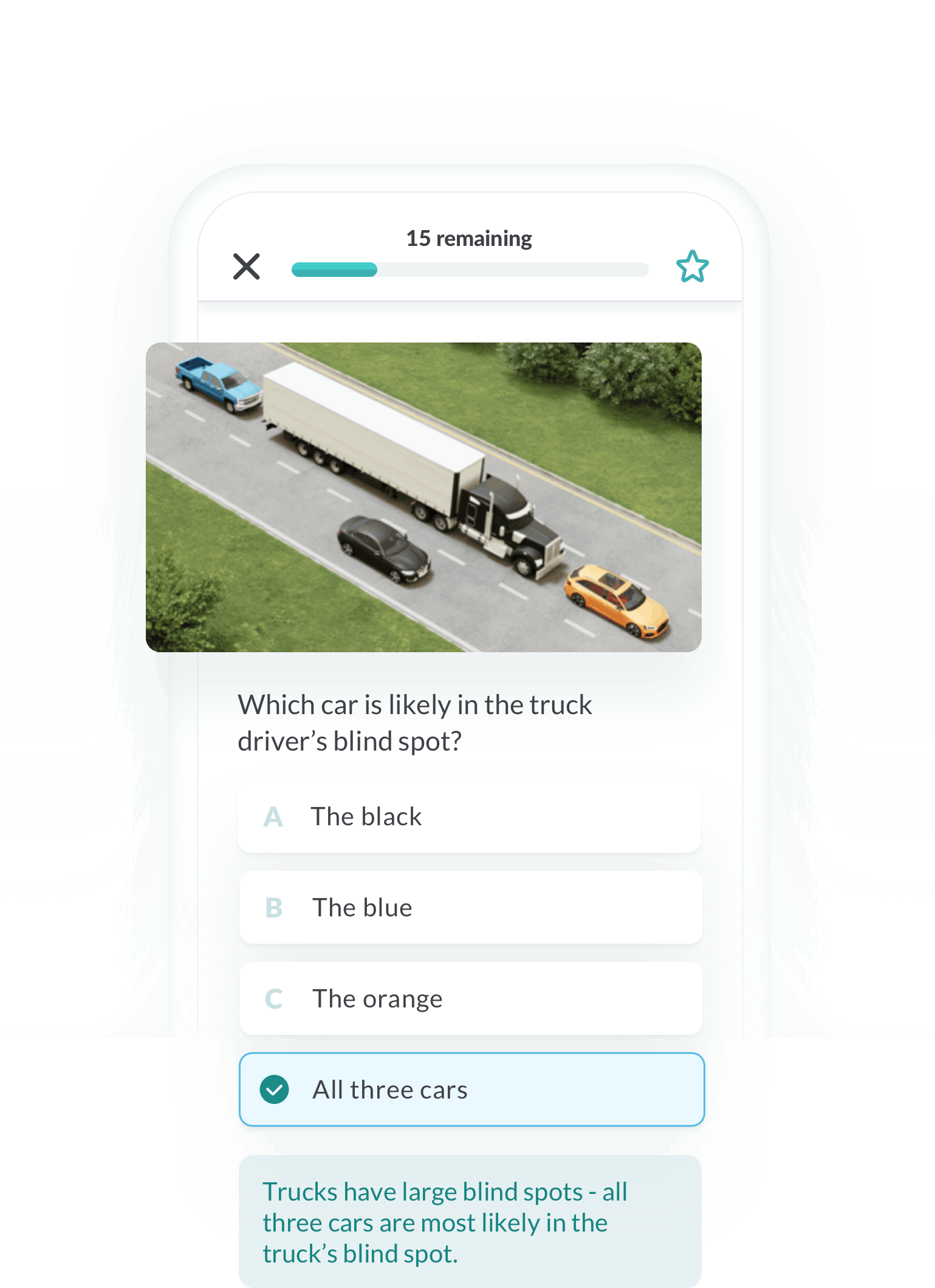 Is the Mississippi Permit Test Hard?
About 50% fail the permit test nation-wide, so it's not as easy as many think.
The key to a passing score on the permit test is not how quickly you read the driver's manual; it's how well you can remember the information. With our permit practice tests, engaging format, and wealth of information, you will be fully prepared for any question on the real written test.