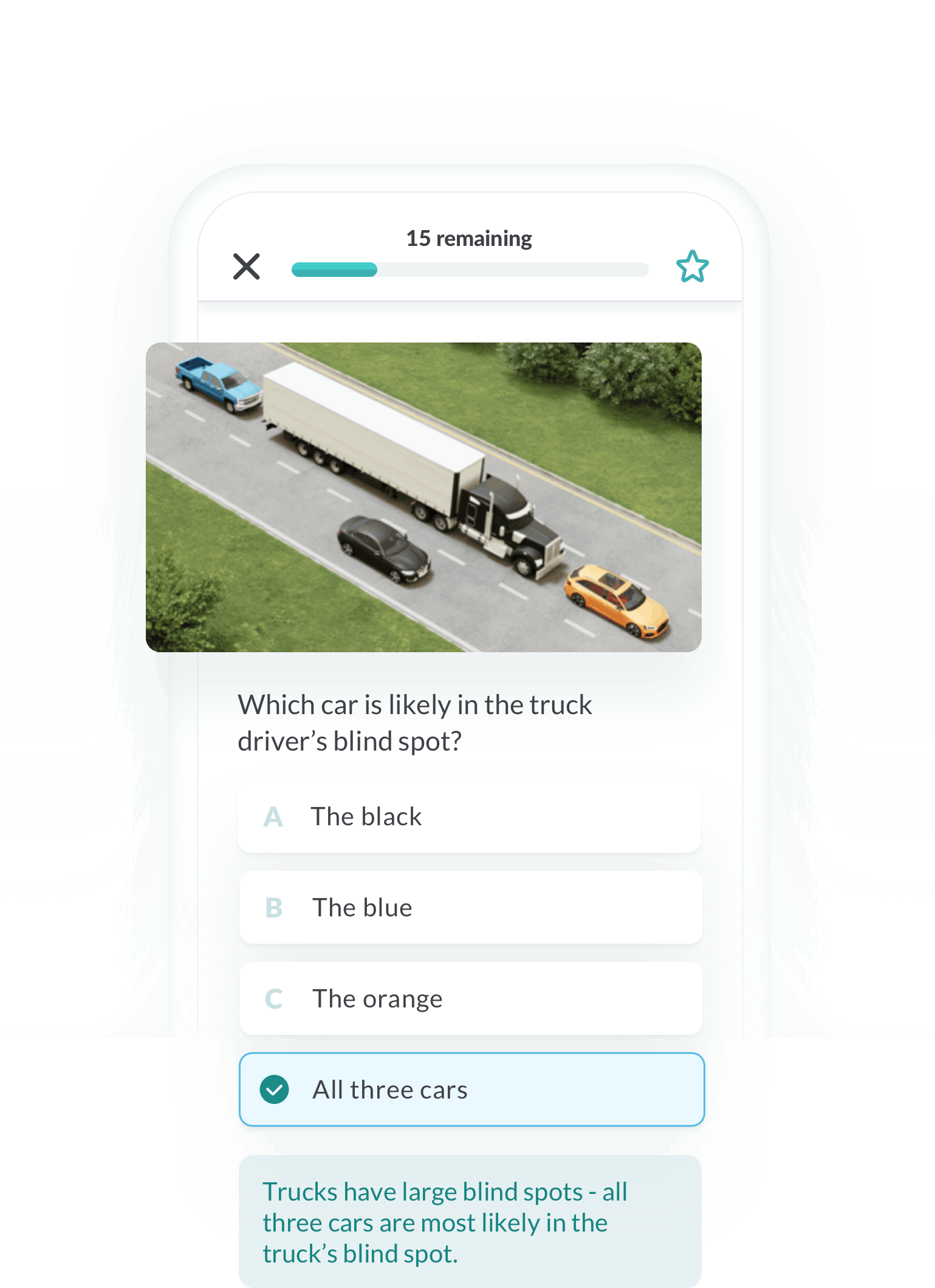 Is Passing the Oklahoma Permit Test Hard?
Not if you come prepared having studied in an effective way. Although all the information you need to pass the learner's permit test can be found in the Oklahoma driver's manual, it's difficult to find. It's no wonder that over half the people who take the written test fail their first time.
But with Zutobi, you have everything you need to ace your Oklahoma DPS permit test laid out for you in a clear, concise manner. With us, you improve your chances of not just passing your learner's permit test, but knocking it completely out of the park!