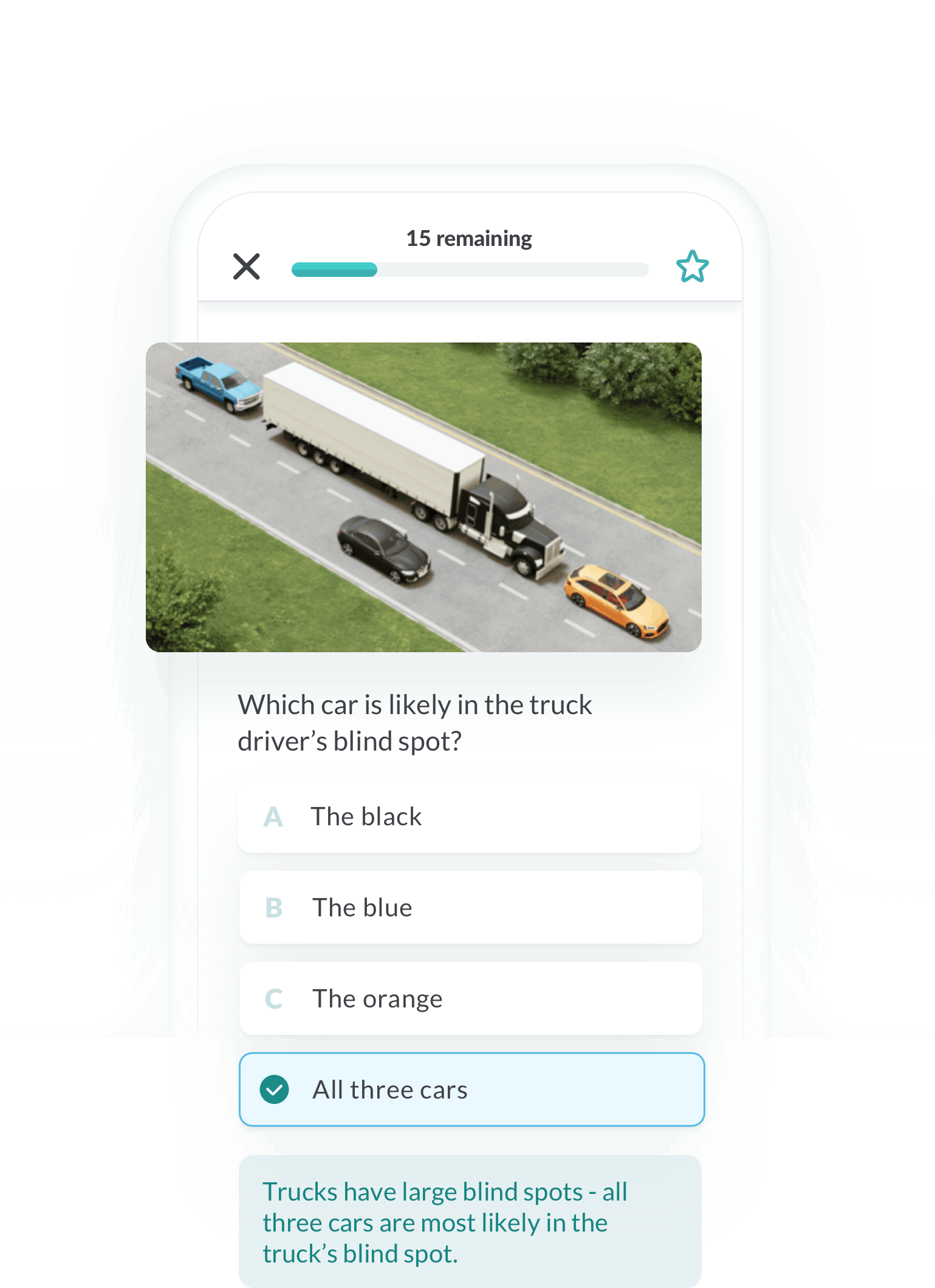 Is Passing the Oregon DMV Permit Test Hard?
It can be if you don't study enough, or don't study effectively. It's telling that around half of applicants don't pass their permit test on the first try.
But if you pick up Zutobi, you'll have the tools to study effectively. You'll seamlessly navigate our easy-to-follow platform and be surprised how enjoyable learning the rules of the road is.