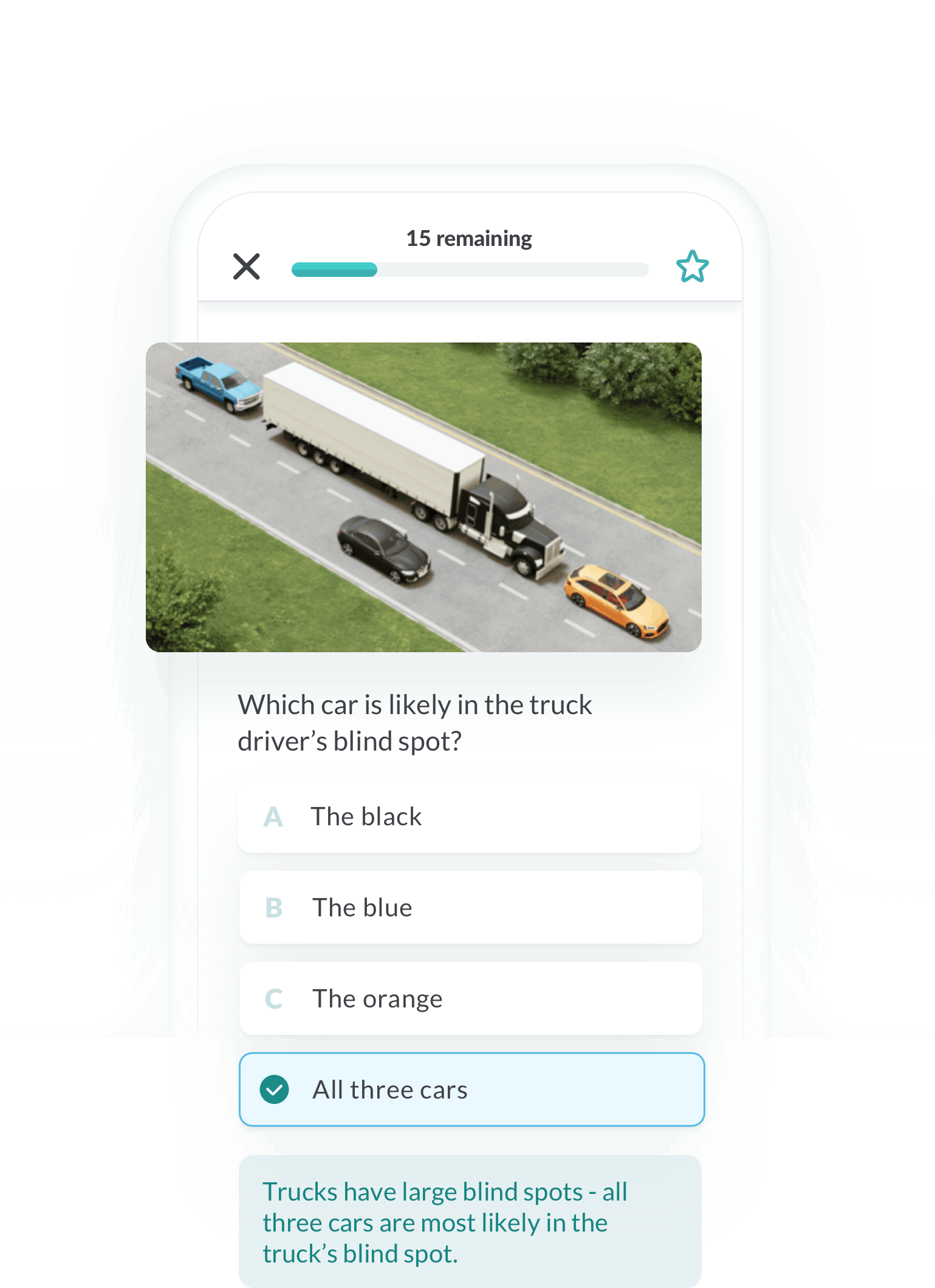 Is Taking The Pennsylvania DMV Permit Test Hard?
Like any test, the difficulty of the Pennsylvania permit test really depends on how prepared you are. Those who study and study effectively will find the test easy whereas those who don't will surely find it hard.
Zutobi's course provides you with an effective, proven approach to get ready for your exam. Our platform is fun, engaging, and exciting—everything the handbook isn't—and will provide you with everything you need to confidently ace your permit test.