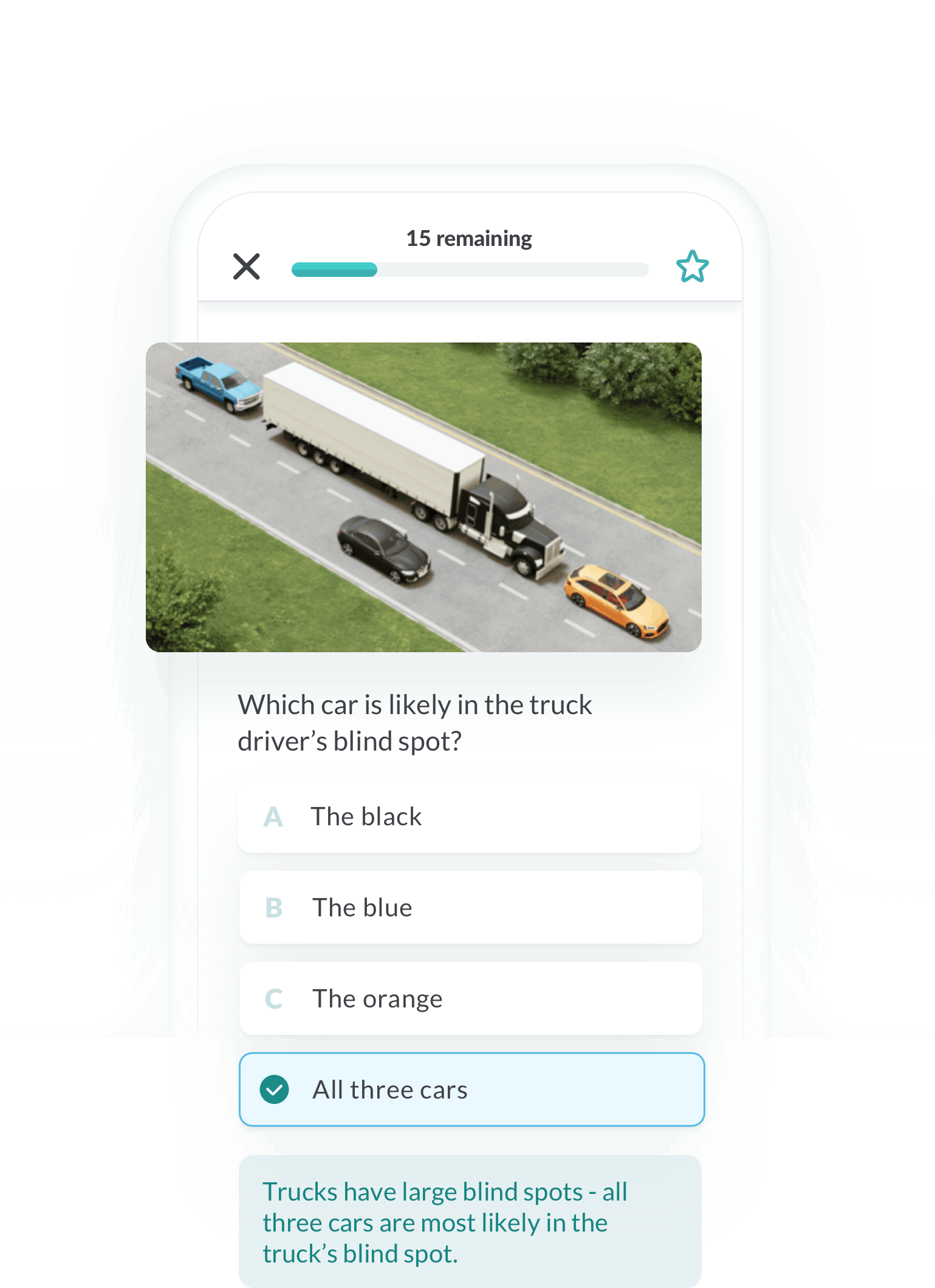 Is Passing the West Virginia Permit Test Hard?
It is if you don't study hard enough or don't study effectively. Across the country, around half of the teens who take their learner's permit test don't pass the first time they take it.
With Zutobi, you not only get the best study materials, but you also get effective methods proven to help you onboard and retain everything you'll need to ace the West Virginia permit test.