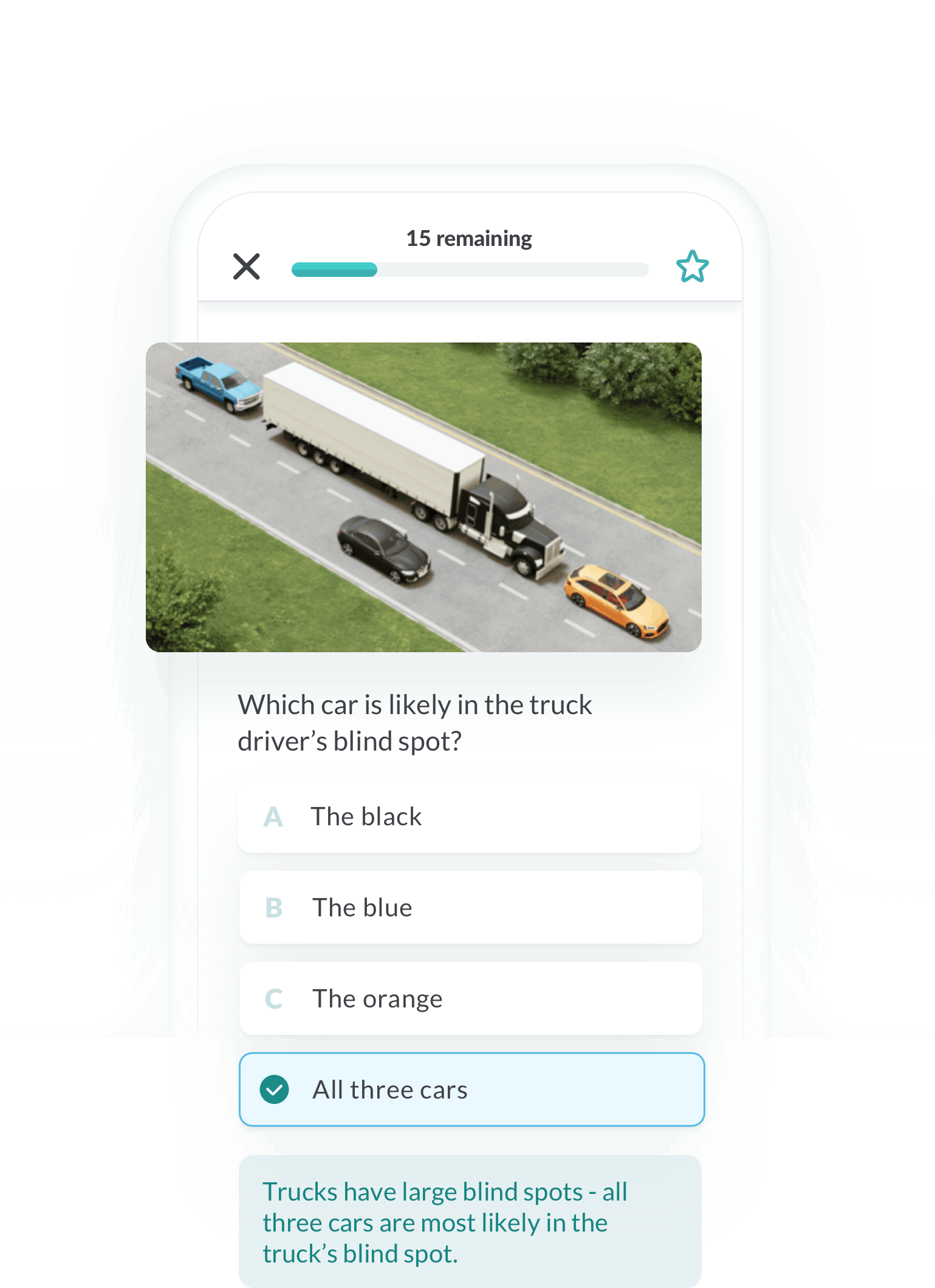 Is Passing the Kansas Permit Test Hard?
Around 50% of people who take the learner's permit test around the nation fail their first time, but it's not an overly difficult test if you study effectively. If you try to study only using the Kansas driver's handbook, you'll on paper have everything you need to pass the test. However, is that important information easy to understand? No. Is it easy to find? No. Will the handbook put you to sleep? Probably.
With Zutobi, all the pertinent information is laid out for you in easy to understand and engaging tidbits. You can breeze through the levels, taking in and retaining the information you'll need to not only pass your Kansas permit test but ace it.