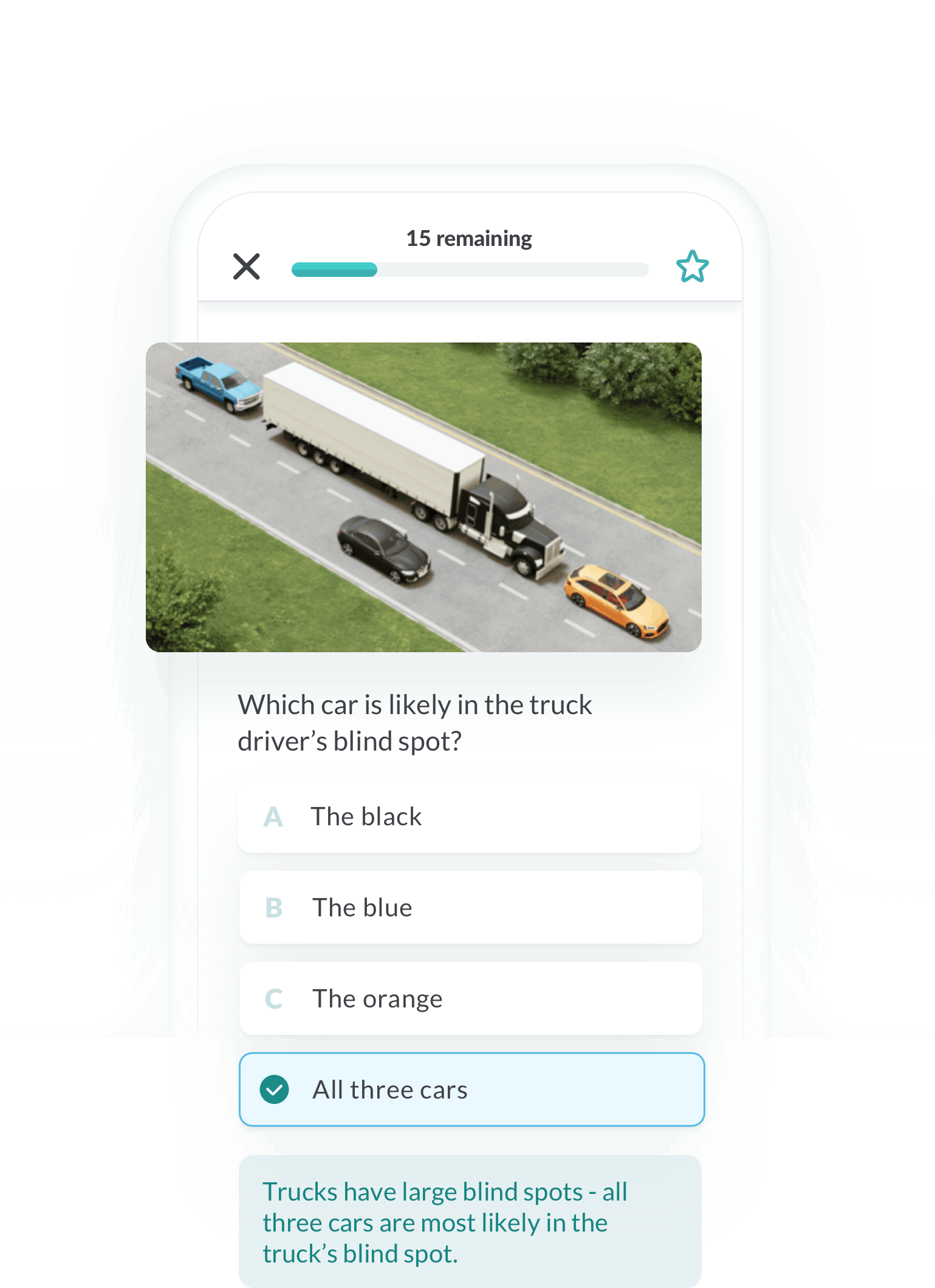 Is the New Jersey Permit Test Hard?
That all depends on how you prepare. About 50% fail the permit test nation-wide, but that's also a result of them not studying enough (or using bad resources to prepare).
Zutobi's practice tests use questions from previous and current New Jersey MVC written tests to be as accurate as possible. You can use these questions, as well as all of the other material we offer, as an engaging study guide that you can be sure will help you ace your test.