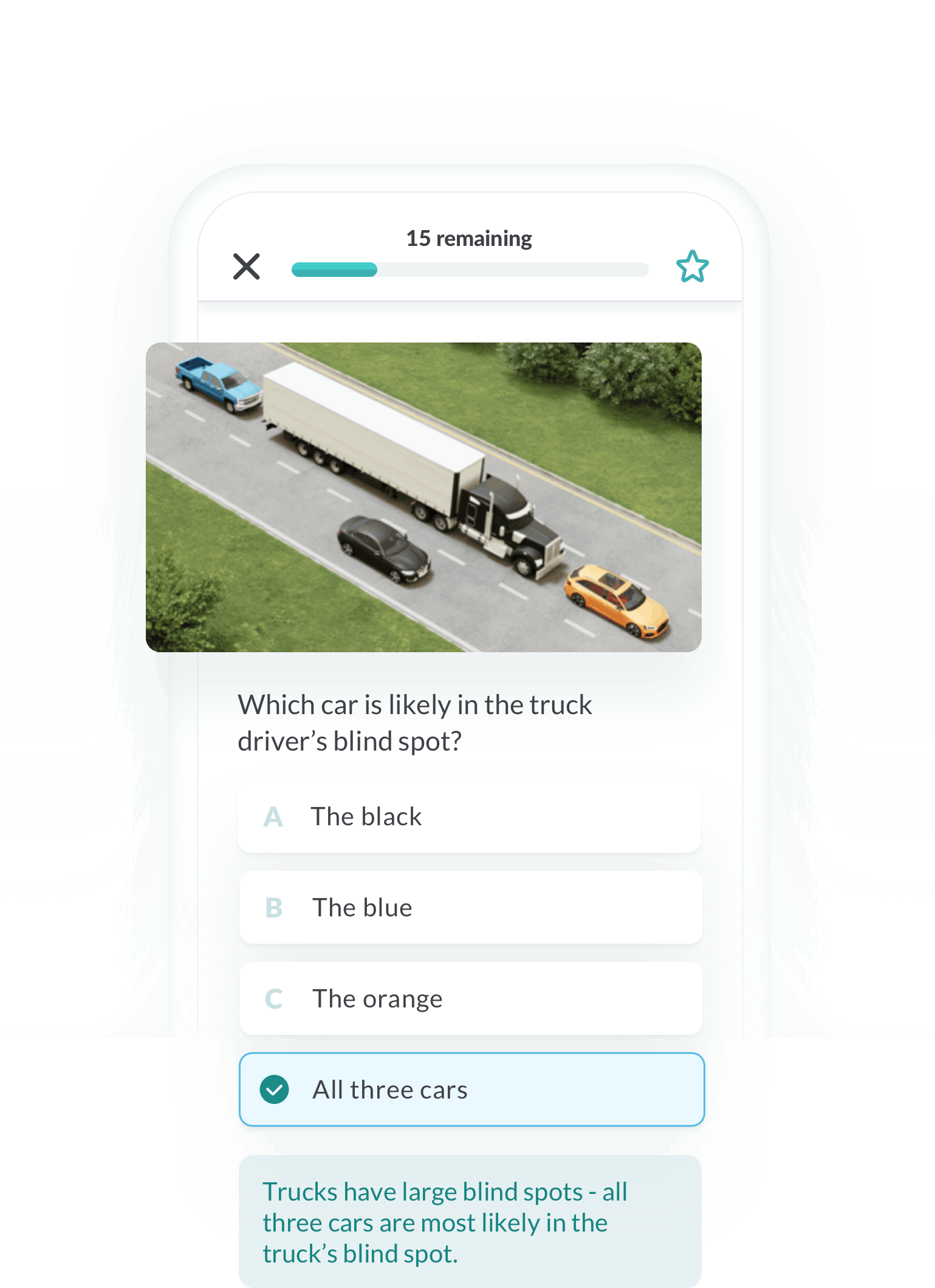 Is Passing the Virginia Learner's Permit Test Hard?
Passing the Virginia permit test is easy—if you're prepared. Roughly 50% fail their permit test, which means you can't float through it relying on common sense. Unfortunately, most teens find that they're not that well off with the driving manual as their one and only study guide.
Zutobi's course provides an effective way to get everything you'll need to pass in one easy-to-navigate location. Our streamlined learning modules and permit practice tests make studying a breeze.