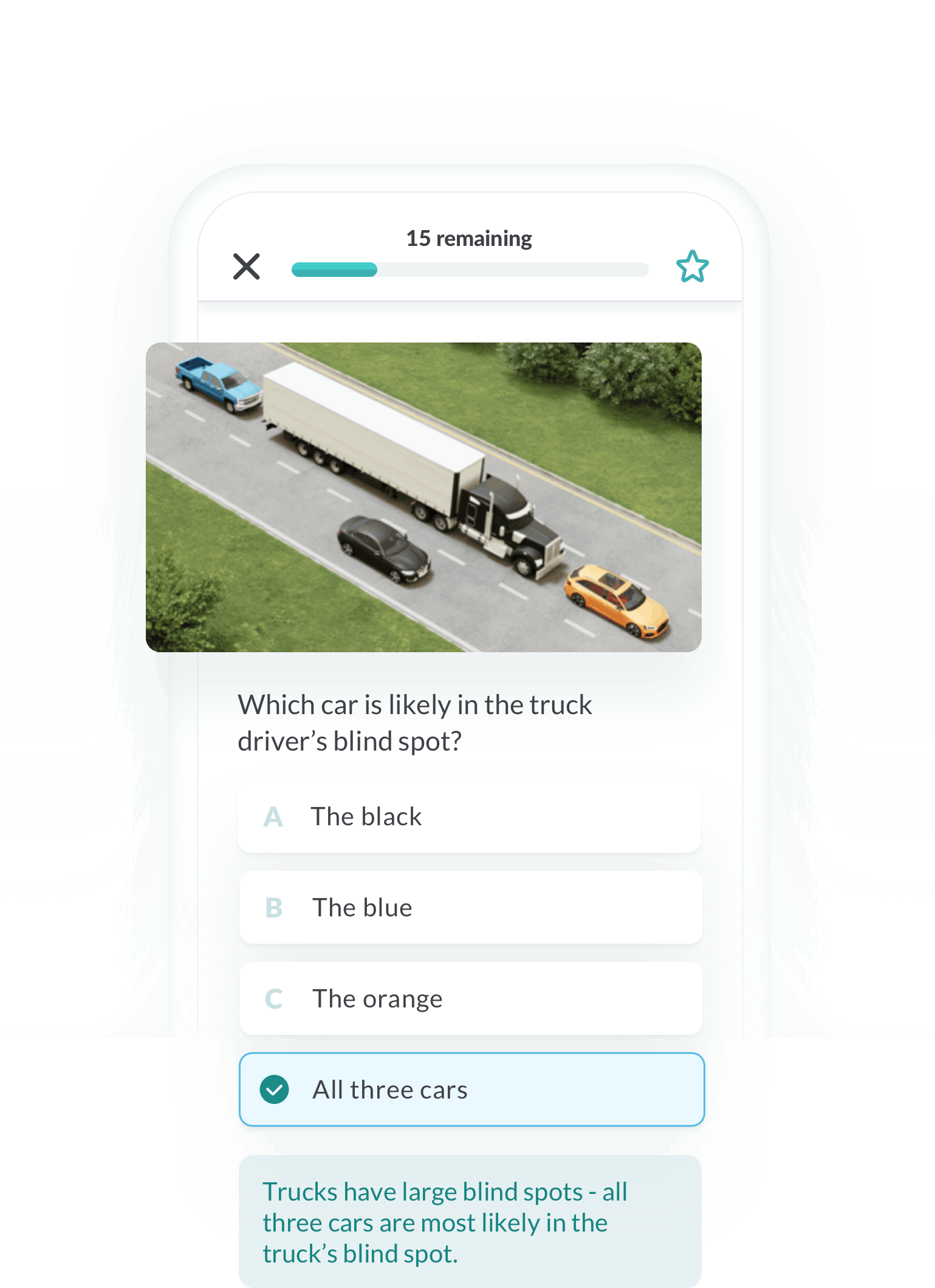 Is the Wisconsin Permit Test Hard?
Less than 50% of people overall pass their permit test the first time, so it's not a walk in the park. It all depends on how you study, and the study materials you use.
To increase your chances of passing your permit test, Zutobi uses practice tests with questions based on past and present Wisconsin DMV permit tests. Combine these tests with our gamified course and it's no wonder that 95% of our customers pass their test the first time.