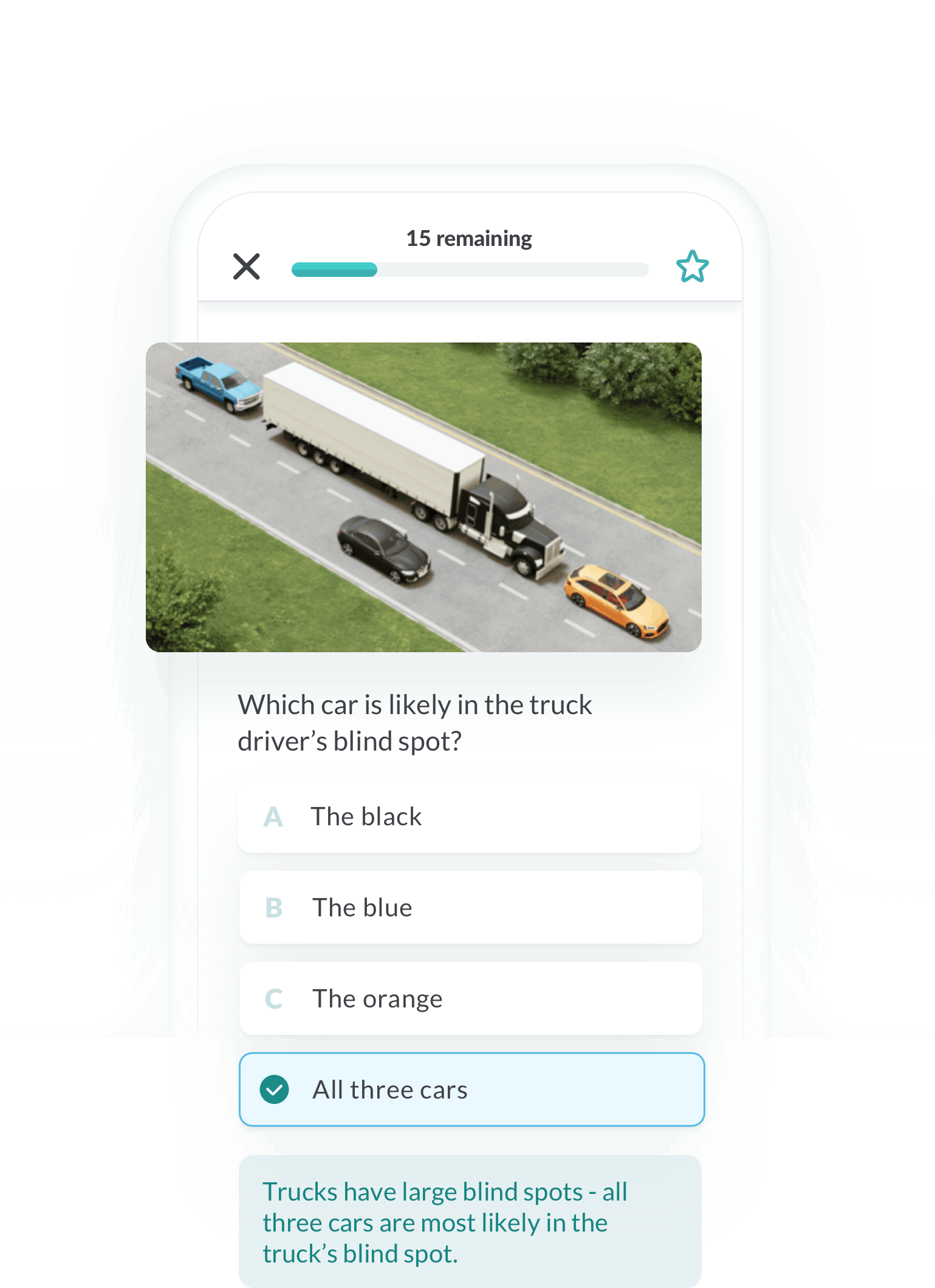 Is the Louisiana Permit Test Hard?
That all depends on how you prepare for it. About 50% fail their permit test nation-wide, which shows that it's harder than people expect.
Zutobi provides practice tests with questions taken from past and current Louisiana permit tests, and with these questions and other material we offer in our driving course, you'll be fully prepared for any question they ask you.