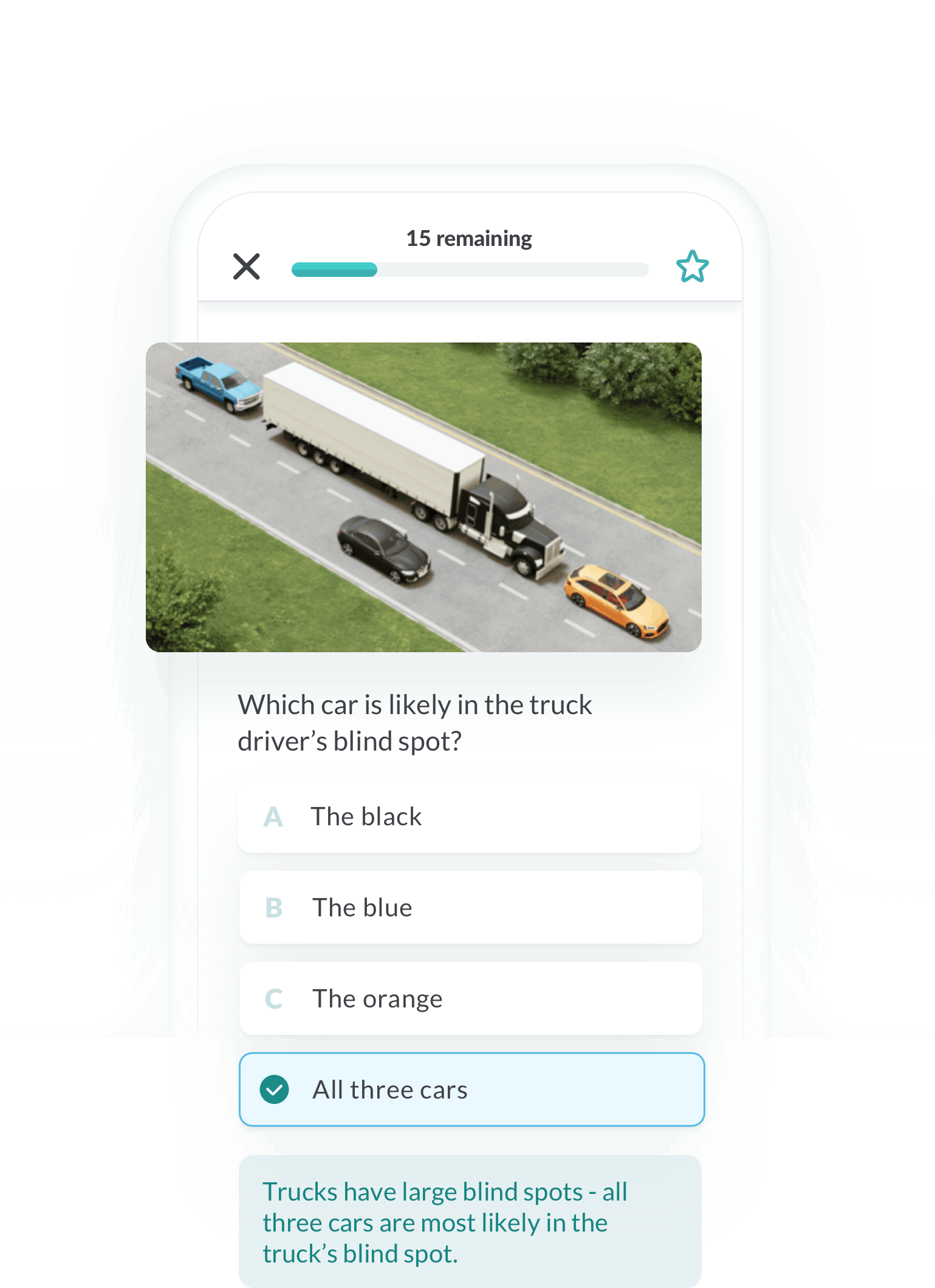 Is the Minnesota Permit Test Hard?
About 50% fail the permit test nation-wide, but how you'll do depends on how well you've prepared. If you only use the Minnesota driver's handbook, your permit test might be harder than it needs to be.
Zutobi's material is specifically designed to be easy to learn and easy to recall. Our gamified approach to driver's ed not only makes it fun to challenge your friends, but you will stay engaged in what you're learning and motivated to pass your exam.