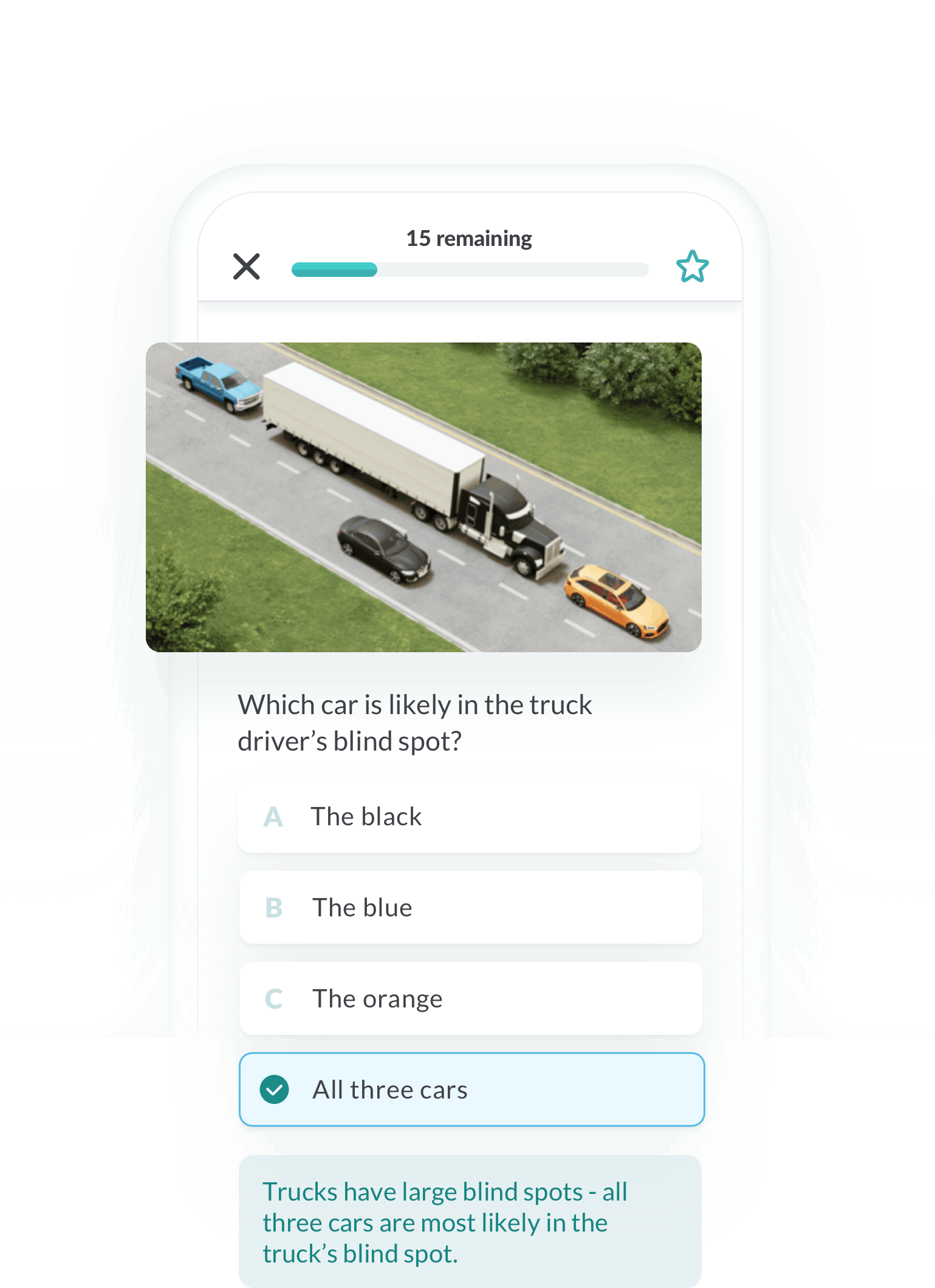 Is Passing the New Mexico Written Test Hard?
The New Mexico permit test is not difficult if you study effectively, but still around half of people fail the written test the first time. If you don't study and study effectively, you might be one of them.
By using Zutobi, you have everything you need to knock the permit test completely out of the park! Unlike the dense driver's handbook, all the information is laid out for you in a small, easy to digest manner.