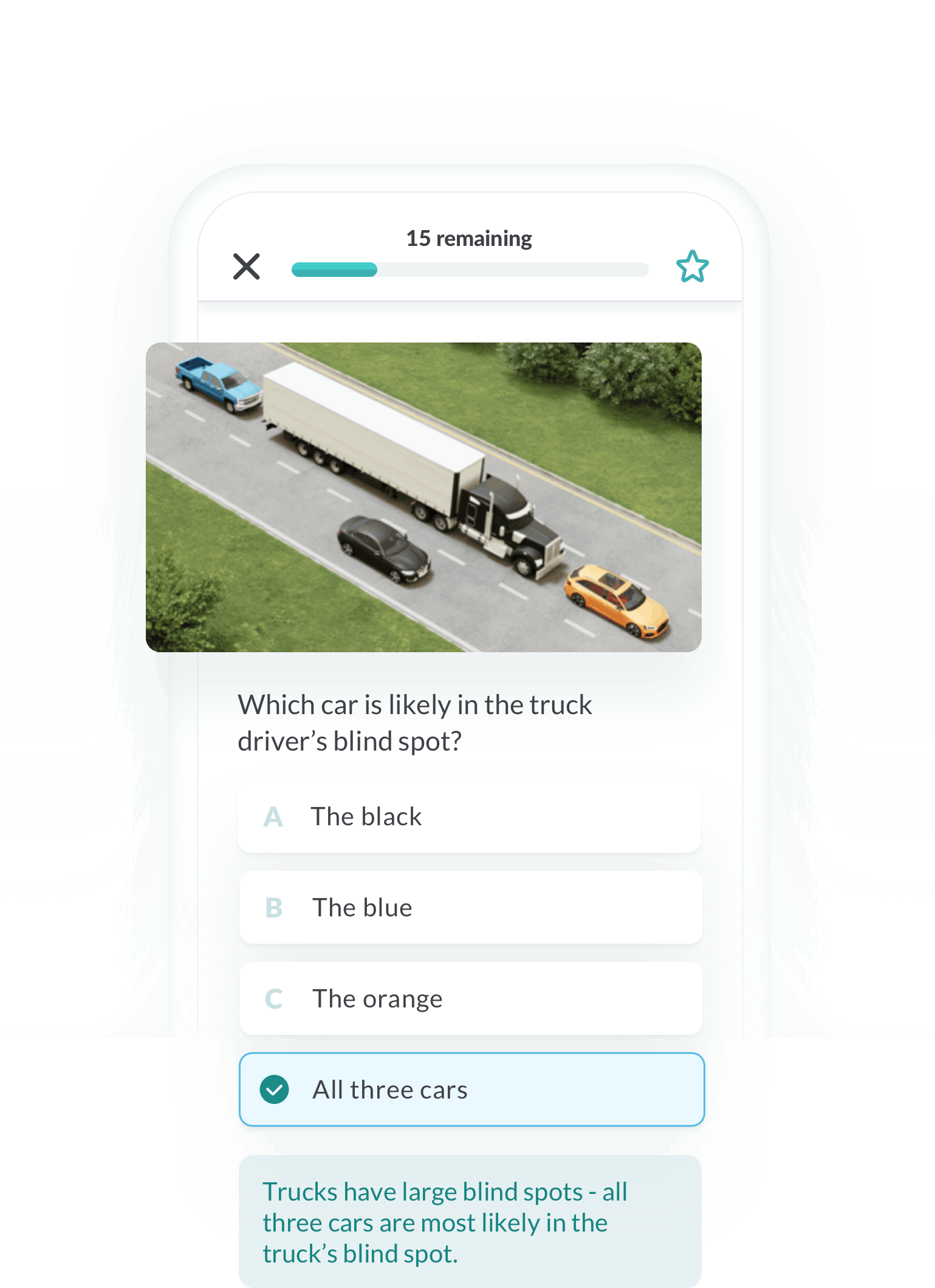 Is Passing the South Dakota Permit Test Hard?
The written exam isn't difficult if you come prepared. That means having studied and studied effectively. Unfortunately, about half of people don't pass the permit test on the first attempt; and we think it's because they tried to learn mostly from the driver's handbook.
By using Zutobi, you save time, effort, and headaches by doing it right the first time. With Zutobi's course, you'll have an engaging, informative, and fun way to not just get a passing score on the written test but knock it completely out of the park!