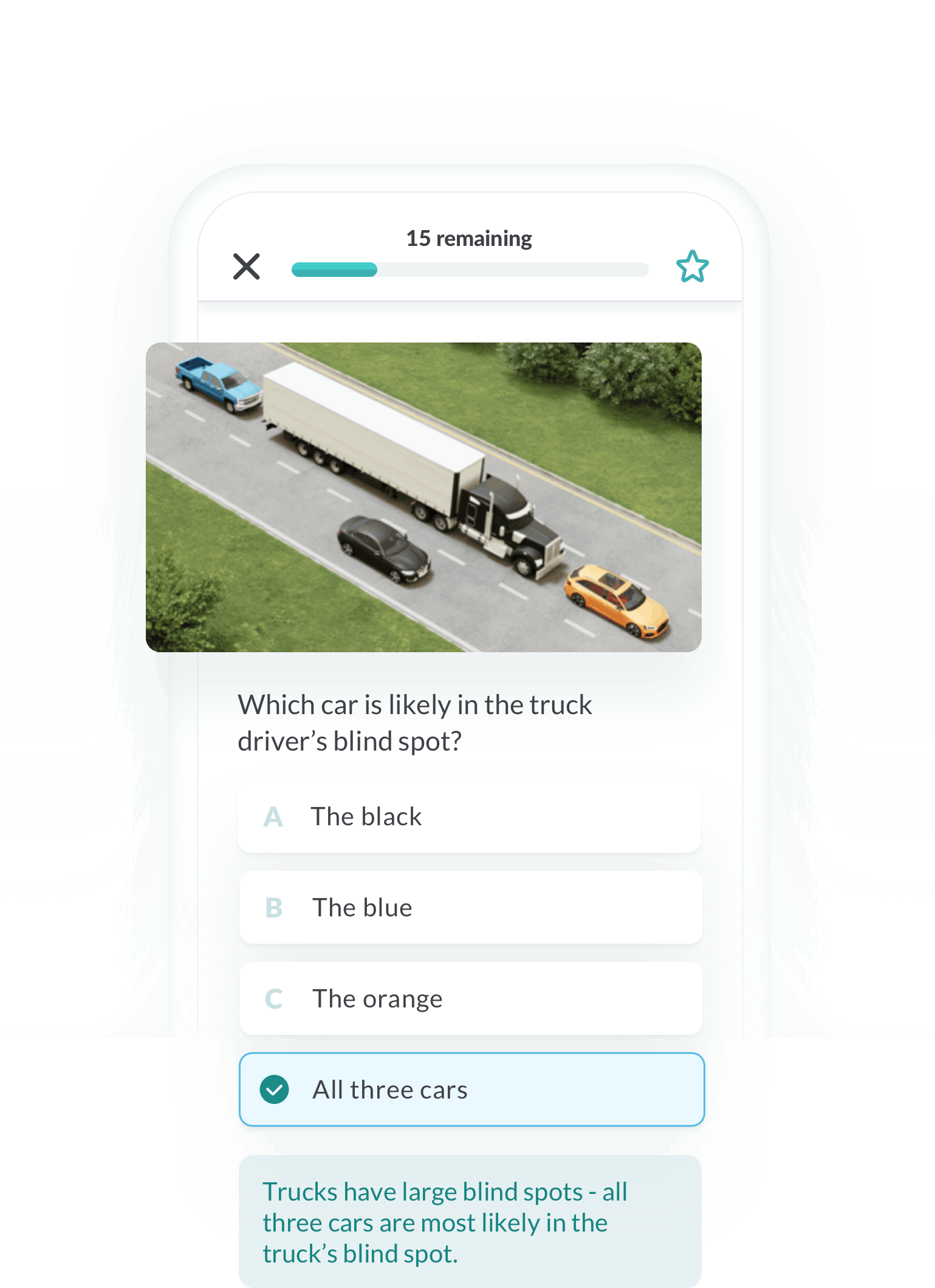 Is Passing the Wyoming DOT Permit Test Hard?
It can be if you're not prepared. Around the country, 50% of those who take the learner's permit test in their respective state don't pass the first time, even if they study with the driver's handbook.
By using Zutobi, you'll have everything you'll need to study and study effectively for the Wyoming permit test. Don't run the risk of joining the half who don't pass the first time; get Zutobi today!