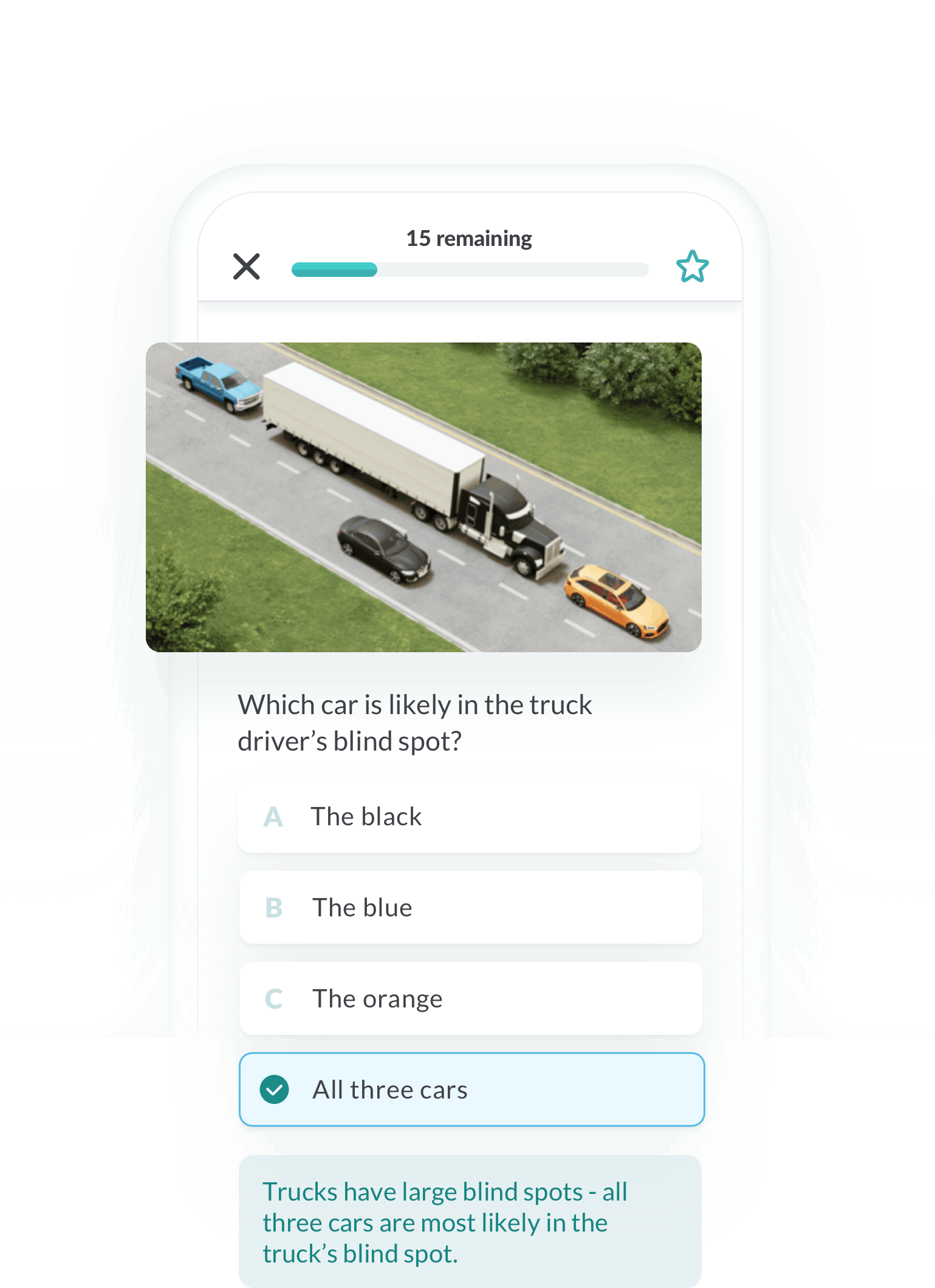 Is the Colorado Permit Test Hard?
Like every other test, that depends on how you study. But you should know that roughly 50% fail the permit test nation-wide.
Zutobi's approach takes the boring out of studying. We can help you learn how to drive, practice for your DMV permit test, and feel confident behind the wheel, all in a fun and engaging way.