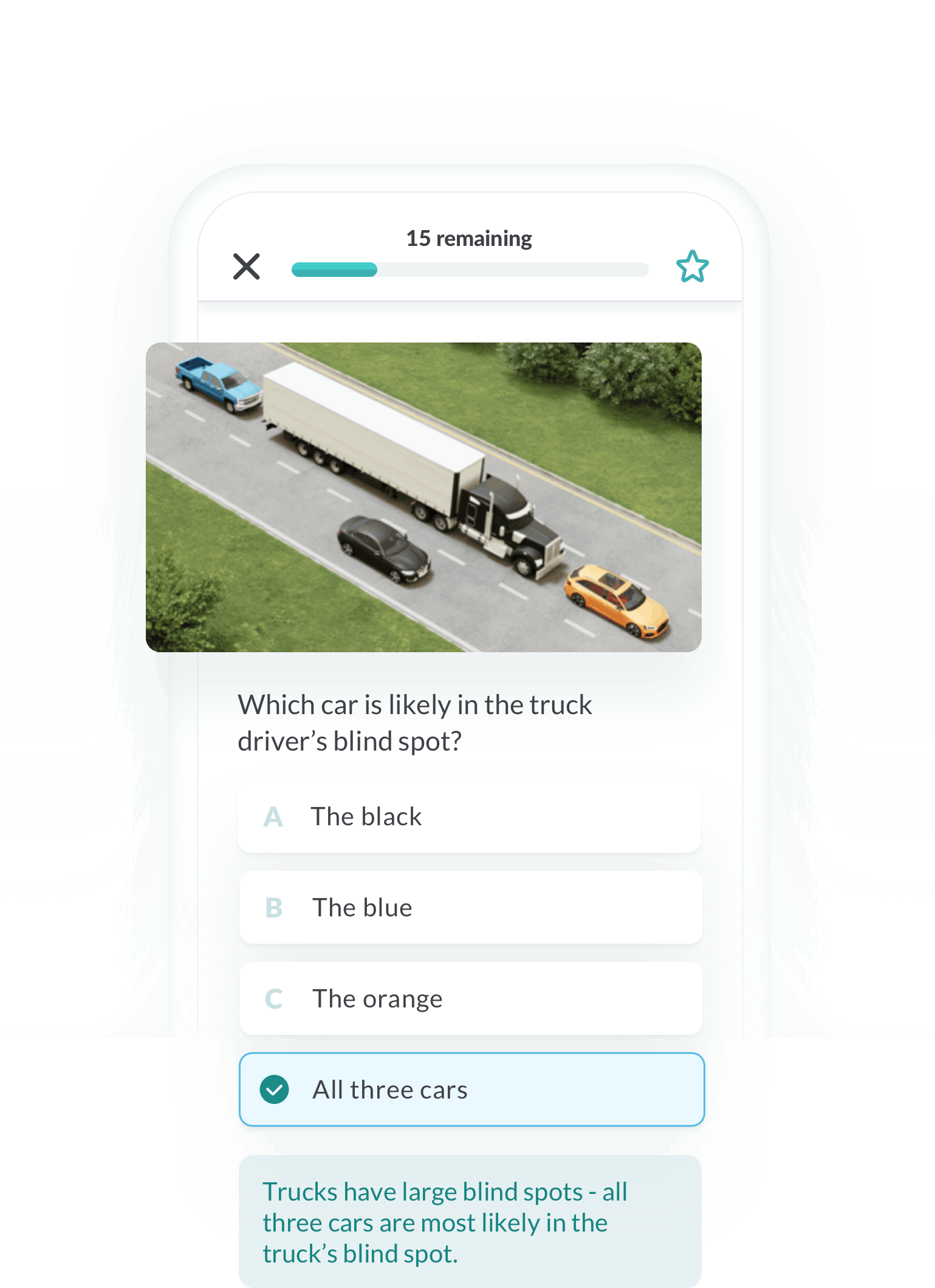 Is The North Dakota Permit Test Hard?
Like any test, that depends on how well you've studied and the tools you used to do so. But you should know that about 50% fail the permit test, so it's not a walk in the park.
All of Zutobi's information is broken down into easy-to-understand lessons that are designed to be easy to remember when you sit down to take your North Dakota permit test. We believe we've created the best study tool to help you ace your test.