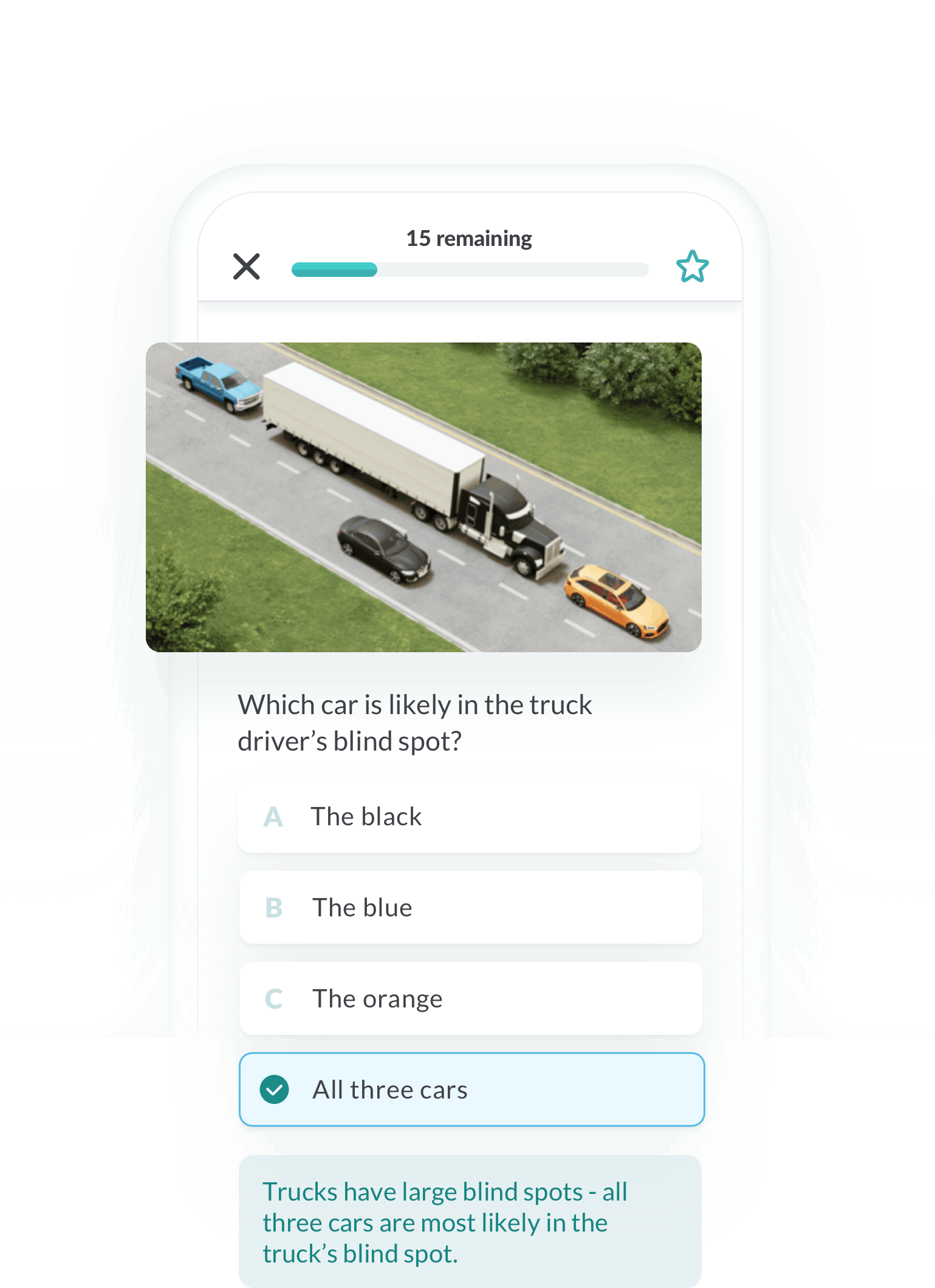 Is Passing the Nevada Permit Test Hard?
As with any subject, success is determined by the amount of preparation you've done. Across the country, around half of the people who take the test don't pass the first time, even after studying with the driver's manual.
The key to passing on the first try is to study and study effectively. By getting Zutobi's course, you're doing just that and increasing your chances of acing the permit test immensely. Our platform gives you the facts you need to know.