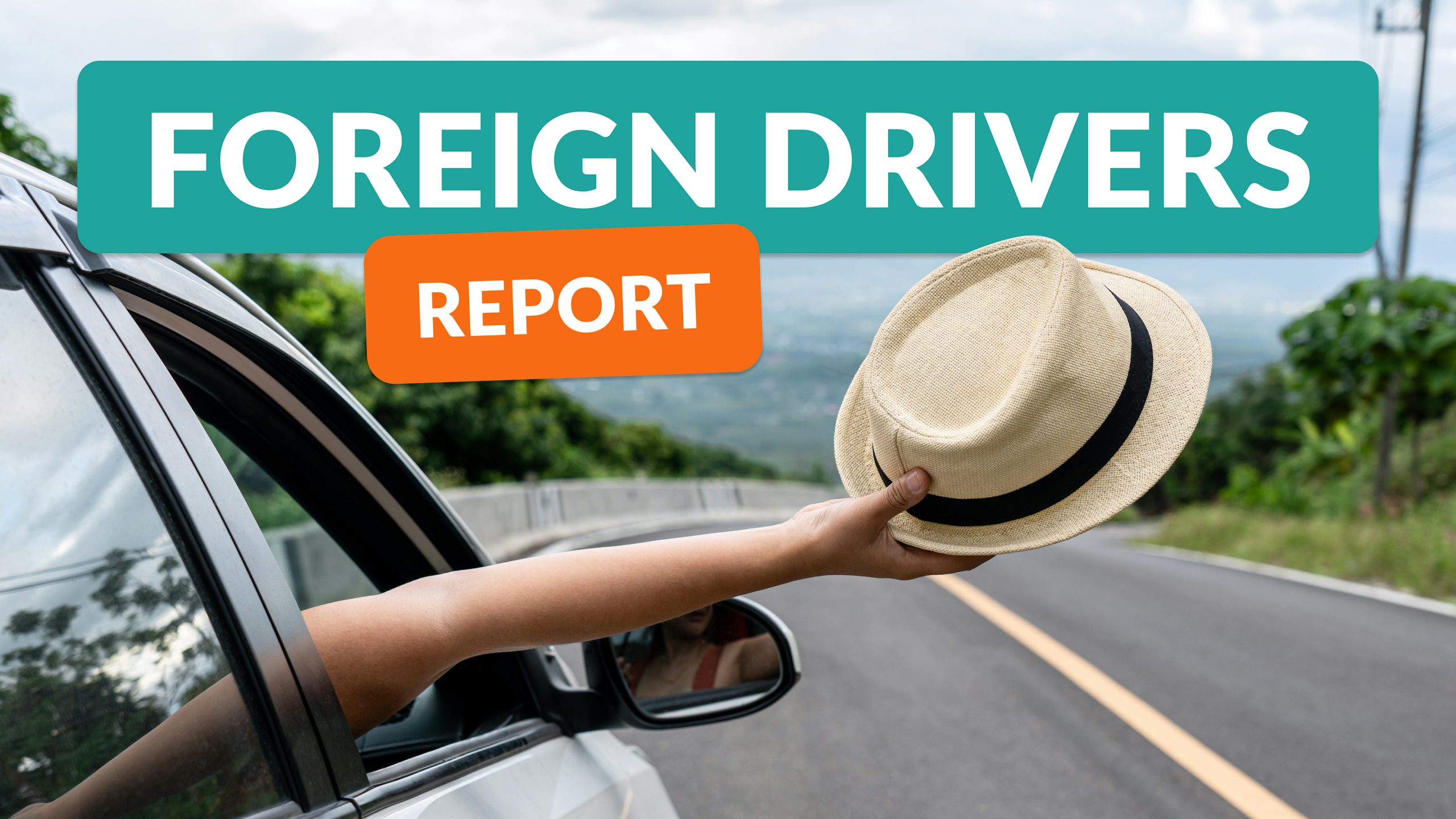 Foreign Drivers Report
The best and worst countries to drive in as a tourist
Driving in a foreign land offers unparalleled opportunities for adventure, allowing you to explore new horizons at your own pace. However, it also presents challenges, from unfamiliar roads to varying rules and the dynamics of local traffic.
So, if you've recently passed your driving test and are looking to hit the open road on the holiday of a lifetime, which are the best (and worst) countries for foreign drivers? In this report, Zutobi has analyzed countries worldwide, considering factors such as road safety, road quality, and the affordability of car rentals and fuel.
Join us as we uncover the top destinations for foreign drivers, where picturesque landscapes, safe roads, and a wealth of attractions await. Discover the ultimate road trip destinations and make the most of your adventure.
The best countries for foreign drivers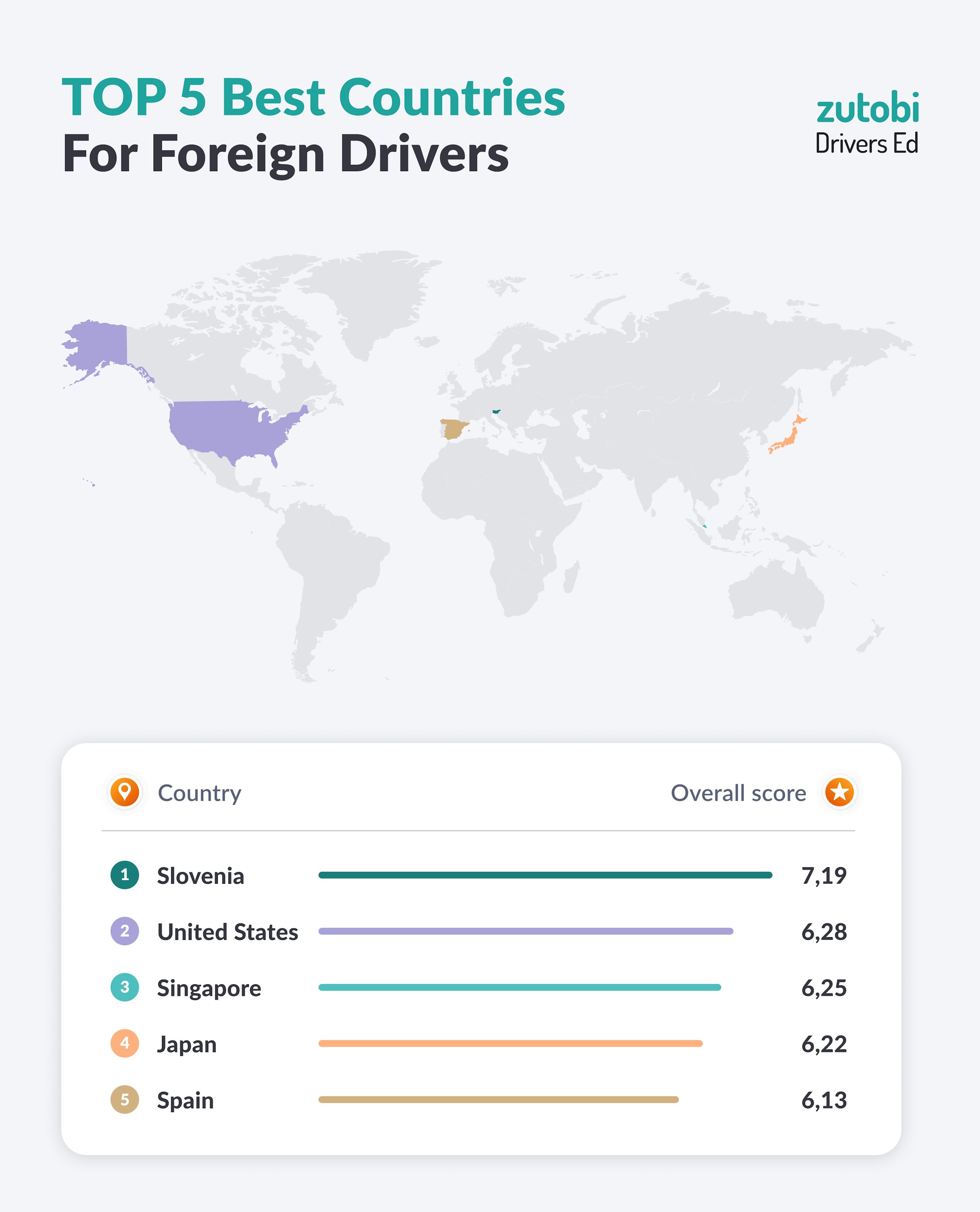 1. Slovenia
Slovenia, nestled in the heart of Europe, offers foreign drivers a delightful blend of natural beauty and road safety. With its stunning landscapes, including the picturesque Julian Alps and pristine lakes, Slovenia is a paradise for nature enthusiasts exploring by car. The country boasts a low congestion level of 21.90%, making road trips smooth and enjoyable. Additionally, Slovenia boasts an impressive 165 attractions per 100,000 people, offering travelers plenty to see and do along the way.
2. United States
The United States is one of the most iconic road trip destinations on the planet. As well as being the highest-scoring nation when it comes to interest in road trips (on both Instagram and Google), the States were also the country with lower average congestion (although note that this will obviously not be the case in busy cities). From the Pacific Coast Highway to Route 66, the US is home to some of the best driving routes in the world, so it's little surprise to see it at the summit of the rankings.
3. Singapore
Singapore, known for its modernity and safety, is an excellent choice for foreign drivers. With a road traffic death rate of just 2.1 per 100,000 people and outstanding road quality (6.5/7), travelers can feel secure behind the wheel. While compact, Singapore offers a unique blend of cultures, excellent cuisine, and vibrant city life for those exploring by car.
4. Japan
Despite a relatively high congestion level of 37.42%, Japan still ranks among the top countries for foreign drivers. Its rich culture, breathtaking landscapes, and advanced road infrastructure make it an enticing destination. The road traffic death rate is 3.6 per 100,000 people, and Japan's road quality remains solid at 6.1/7, ensuring safe travels.
5. Spain
Spain is one of the most visited European nations and has lots to offer, from the gorgeous beaches to the mountains further inland, as well as historic and vibrant cities such as Barcelona and Madrid. If you choose to road trip your way through Spain, you'll enjoy a low level of congestion (22.7%), and safe roads, with only 3.9 traffic deaths per 100,000 people.
The worst countries for foreign drivers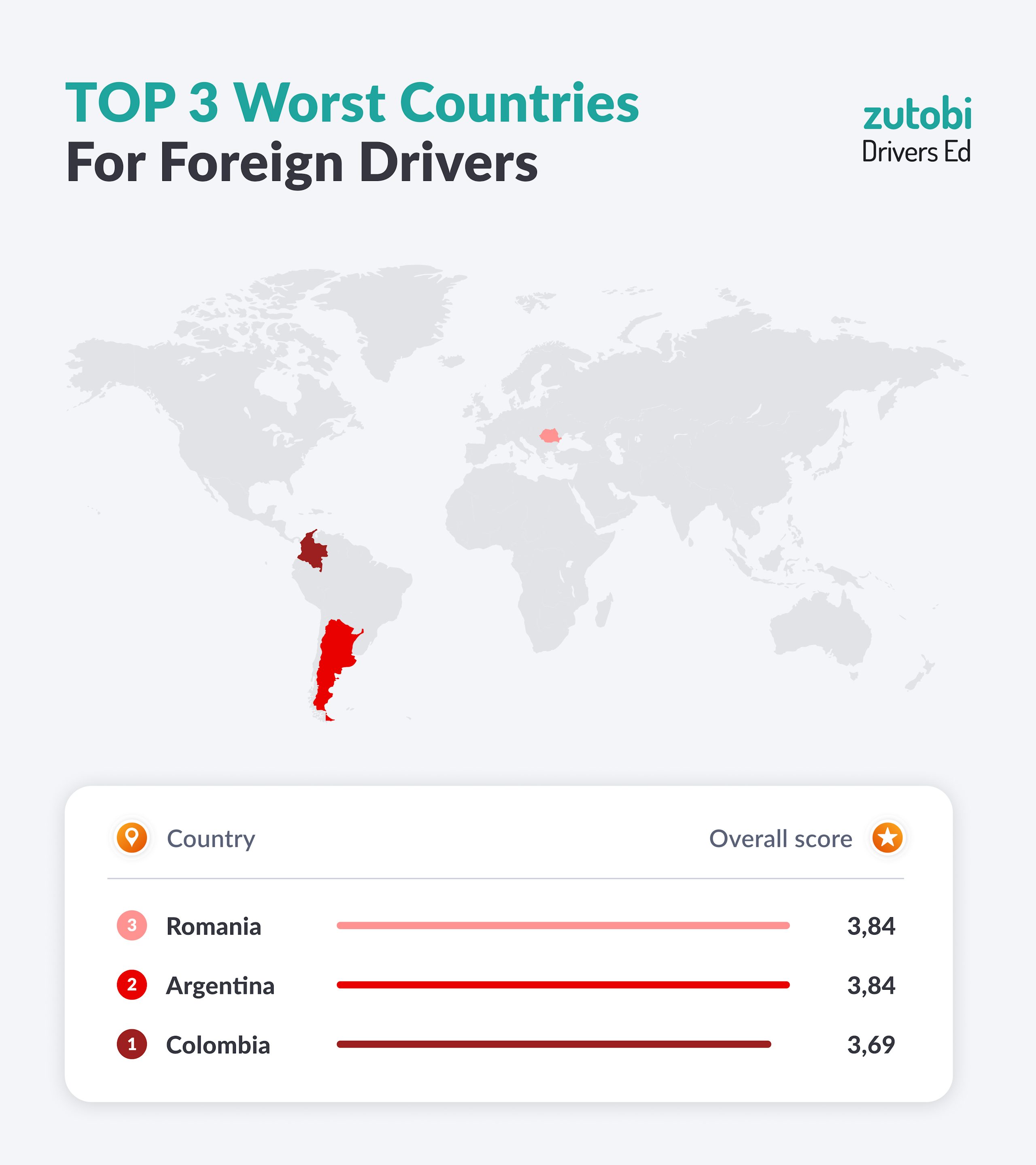 1. Colombia
Colombia, while budget-friendly in terms of car hire and fuel, presents challenges for foreign drivers. High congestion at 43.50% and a notable road traffic death rate of 15.4 per 100,000 people can make driving stressful. Road quality is rated at 3.4/7, and parking costs are moderate.
2. Argentina
Argentina offers budget-conscious travelers affordable fuel prices but faces challenges in congestion (40.50%) and road safety, with a road traffic death rate of 14.1 per 100,000 people. Road quality is rated at 3.6/7, making it essential for drivers to exercise caution.
3. Romania
Romania, a land of adventure, beckons with an array of budget-friendly opportunities for foreign drivers. Car hire and fuel costs are favorable, offering travelers an economical choice. However, navigating Romania's roads can be demanding, with a high congestion level of 40.50% occasionally testing your patience. The notable road traffic death rate of 14.1 per 100,000 people underscores the importance of cautious driving.
The best country for…

Congestion: Netherlands – 17.97%
When it comes to smooth and hassle-free driving, the Netherlands takes the top spot with a congestion level of just 17.97%. This means that your journeys in the Netherlands are unlikely to be significantly delayed by traffic jams, ensuring a stress-free driving experience. Of course, this percentage will be far higher in major cities.
Safety: Singapore – 2.1 Road traffic death rate per 100,000 people
Singapore stands out as the safest country for foreign drivers, boasting an impressively low road traffic death rate of just 2.1 per 100,000 people. This remarkable safety record provides peace of mind to travelers, ensuring that road trips in Singapore are not only enjoyable but also secure. Whether you're driving through the city or venturing into the lush greenery of Singapore's parks, safety is a top priority.
Road Quality: Singapore – 6.5/7
Singapore continues to shine as the leader in road quality, with a score of 6.5 out of 7. The exceptional road infrastructure ensures smooth and comfortable journeys for foreign drivers. Well-maintained roads, clear signage, and efficient traffic management contribute to the overall driving experience. Whether you're navigating the bustling streets or exploring the scenic highways, Singapore's road quality sets the standard for excellence.
Car Hire Cost: New Zealand – $43 (Average daily car hire cost)
New Zealand emerges as an attractive choice for travelers seeking affordable car rental options. With an average daily car hire cost of just $43, exploring the breathtaking landscapes of New Zealand becomes even more accessible. Whether you're driving through the rugged beauty of the South Island or the lush landscapes of the North Island, budget-conscious travelers can enjoy the freedom of the open road without breaking the bank.
Fuel Price: Malaysia – $0.44 (Average fuel price per litre)
Malaysia offers foreign drivers a budget-friendly advantage with its remarkably low fuel prices, averaging just $0.44 per litre. This affordability makes road tripping through Malaysia an economical choice, allowing you to explore the diverse culture, stunning scenery, and vibrant cities without worrying about fuel expenses. Whether you're traversing the Malaysian peninsula or exploring the islands, cheap fuel keeps your adventures affordable.
Parking: Malaysia – $1.61 (Average cost of 2-hr off-street parking)
Malaysia also stands out as a cost-effective destination when it comes to parking. With an average cost of just $1.61 for two hours of off-street parking, travelers can enjoy the convenience of urban exploration without breaking the bank. Whether you're visiting bustling Kuala Lumpur or historic Penang, affordable parking options make your road trip more accessible and stress-free.
Attractions: Italy – 223 Attractions per 100,000 people
Italy beckons with its rich cultural heritage and an abundance of attractions. With an impressive 223 attractions per 100,000 people, foreign drivers have a wealth of options to explore. From the timeless beauty of Italian cities like Rome, Florence, and Venice to the stunning landscapes of Tuscany and the Amalfi Coast, Italy offers a diverse range of experiences that cater to every traveler's interests.
Instagrammability: United States – 518,903 posts
In today's era of social media travel inspiration, the United States reigns supreme in terms of Instagrammability. With over 518,903 posts featuring the hashtag #USAroadtrip, it's clear that the U.S. captures the imagination of travelers looking to share their adventures. From the grandeur of national parks to the charm of small towns, the U.S. provides ample opportunities for picture-perfect moments and memorable travel stories.
Road Trip Searches: United States – 113,800 annual searches
When it comes to planning your next road trip adventure, the United States is the most sought-after destination according to Google searches. With over 113,800 annual searches for "USA road trip," it's evident that travelers worldwide are drawn to the diverse landscapes, iconic routes, and endless possibilities that the U.S. has to offer. Whether you're a seasoned road warrior or a first-time explorer, the U.S. continues to inspire road trip dreams.
The best and worst countries to drive in as a tourist

The 2022 Foreign Drivers Report
If you want to read our previous report, you can download it here.
Methodology
We looked at the 40 countries around the world for which data was available for each of the following factors. We gave each country a normalized score out of ten for each of the factors, before taking an average across all nine for our final overall score.
Congestion
An average of all the cities from each country in TomTom's 2022 Traffic Index. This score shows how much longer a 30-minute trip would take compared to the city's baseline uncongested conditions.
Safety
Estimated road traffic death rate per 100,000 people according to the World Health Organization's Global Health Observatory.
Road quality
The quality of road infrastructure in the country, scored out of seven according to the World Population Review.
Car hire cost
The average cost of hiring a car for one day according to Kayak.
Fuel price
The average cost of a liter of gasoline according to GlobalPetrolPrices.com, as of October 4th, 2023.
Parking
The average cost of two hours of parking in an off-street space according to Parkopedia's Global Parking Index.
Attractions
The number of things to do listed on Tripadvisor, calculated per 100,000 people using population data from the World Bank.
Instagrammability
The number of Instagram posts mentioning the country using the hashtag "[Country] road trip".
Google searches
The number of global Google searches for the term "[Country] road trip" between July 2022 and June 2023 according to Google Ads Keyword Planner.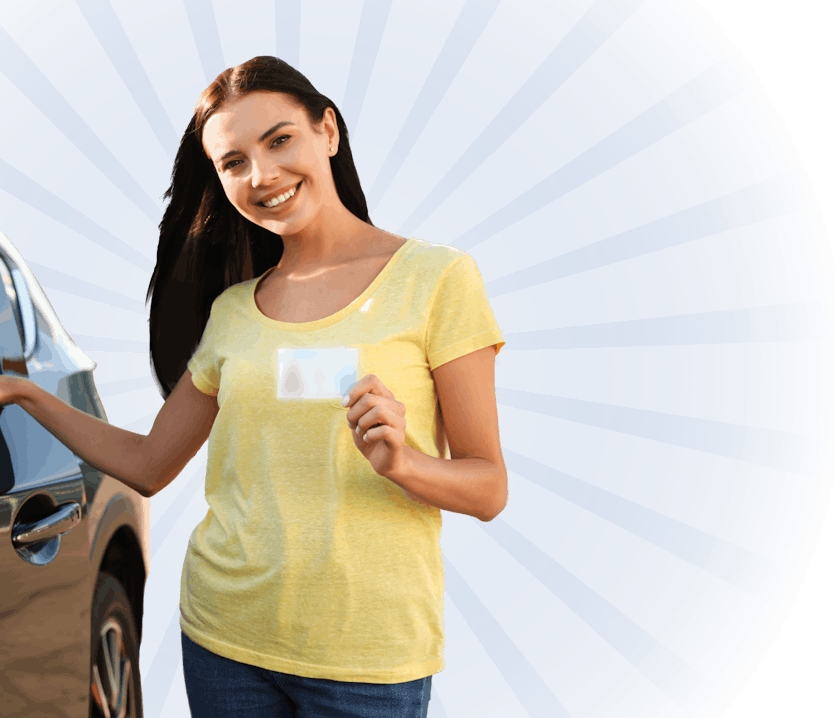 Ace your DMV test, guaranteed