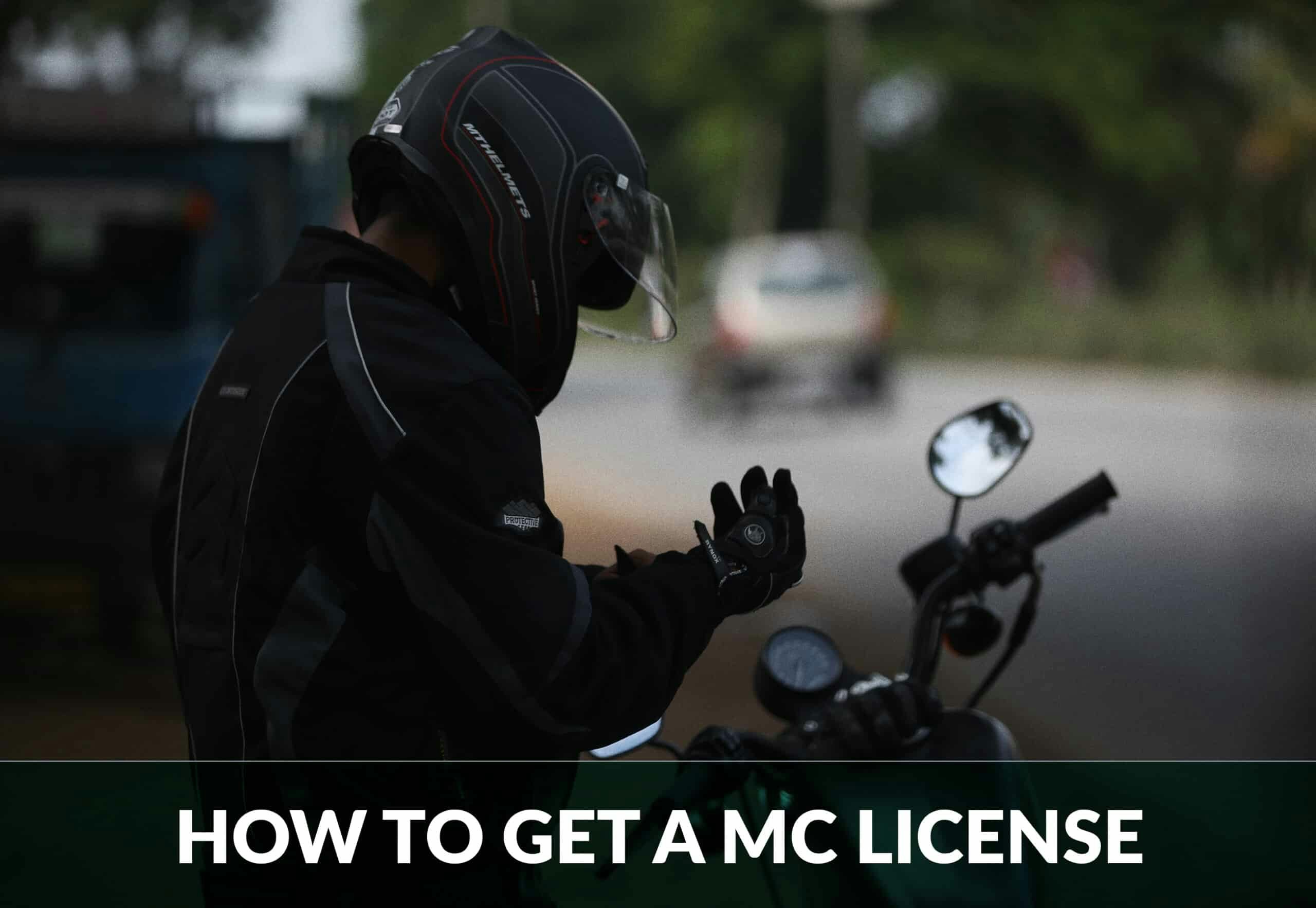 How to Get a Motorcycle License: Step-by-Step Guide 
The freedom of the open road on a motorcycle comes with many responsibilities, the first of which is a proper motorcycle license to travel on public roads. In this guide, we'll go through all you need to know about the process.
Step 1: Take a Motorcycle Safety Skill Class (Optional)
A motorcycle safety skills class is a great place to start for any aspiring motorcyclist. In many states, you are required to take a safety skills class, but even if your state does not require you to take one it is still a good idea to do so. The class will go over topics like:
Current safety requirements
The rules of the road for motorcycles
The parts of a motorcycle and where they are
How to handle black ice, weather, and other road hazards
Most classes also have hands-on practice, which is great if you do not have a license and motorcycle of your own yet. As an added bonus, some states do not require you to take the road skills test if you complete an approved Motorcycle Safety Skill class.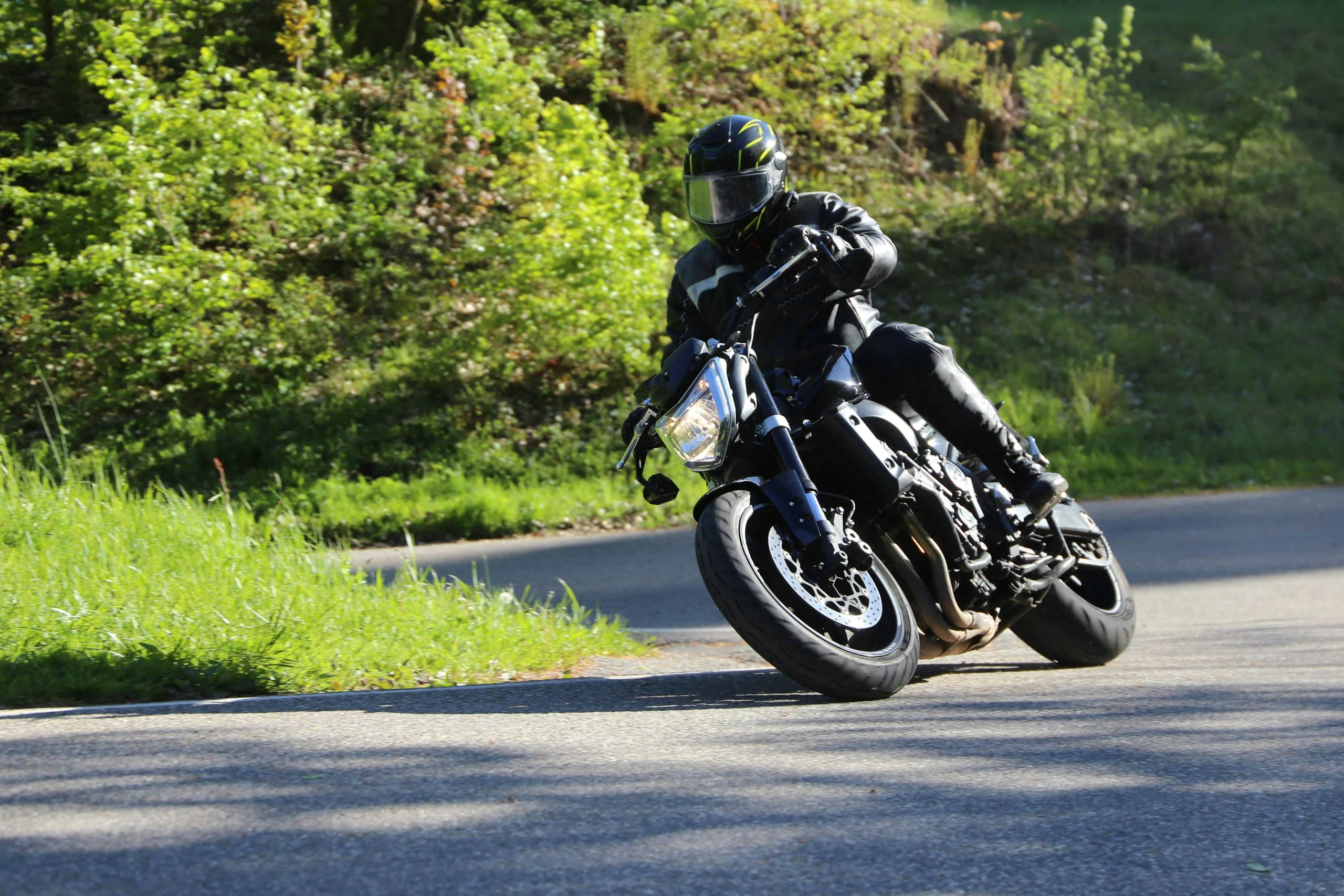 A safety course will prepare you for a life on the roads.
Step 2: Make Sure You Meet the Minimum Requirements
Every state has minimum requirements for getting a motorcycle license. Here are a few things to check for your state.
What is the minimum age?
What age range requires a parent or guardian's permission?
Do you need to get a motorcycle permit or restricted license first?
Do you need a Class D driver's permit or license as well? In states like California, you also need to complete your regular driver's license before you can apply for a motorcycle endorsement.
How much training do you need before you can ride a motorcycle?
What tests do you need to pass?
Step 3: Get Your Motorcycle Permit
Many states require new motorcyclists to start with a permit before they attain a full license. Here are the general steps to get a motorcycle permit:
Get your regular driver's permit or license (if applicable). Some states allow you to apply for a motorcycle permit without first getting a regular driver's permit.
If you are under 18, most states require your parent or guardian to sign additional forms to give you permission to drive a motorcycle and to accept liability for your behavior on the road.
Collect your paperwork and fees. You will need:

Permit application
Birth certificate and social security number
Any other identification materials required by your state
If applicable, proof of completion or enrollment in your motorcycle safety course
The appropriate fee. Make sure to check for your location's fees and accepted payment types before you go.
If you have a physical driver's license, bring it in case you need to turn it in for one with your motorcycle endorsement added.
If you are applying for your driver's license at the same time, bring everything required for your driver's permit.

Visit your local DMV or state equivalent. You may need to book an appointment ahead of time.
Take a written exam. This is to prove that you understand road signs, road safety, and the basics of operating a motorcycle. If you do not pass, you will need to wait a period of time before you can retest.
Take a vision test.
Pay the required fee.
Receive a temporary motorcycle paper permit. Depending on your state, you may also receive a plastic temporary license in the mail.
If you do not have a permit, you will be limited to private property and authorized motorcycle safety courses to practice. If you have a permit, you will be able to drive a motorcycle on public roads.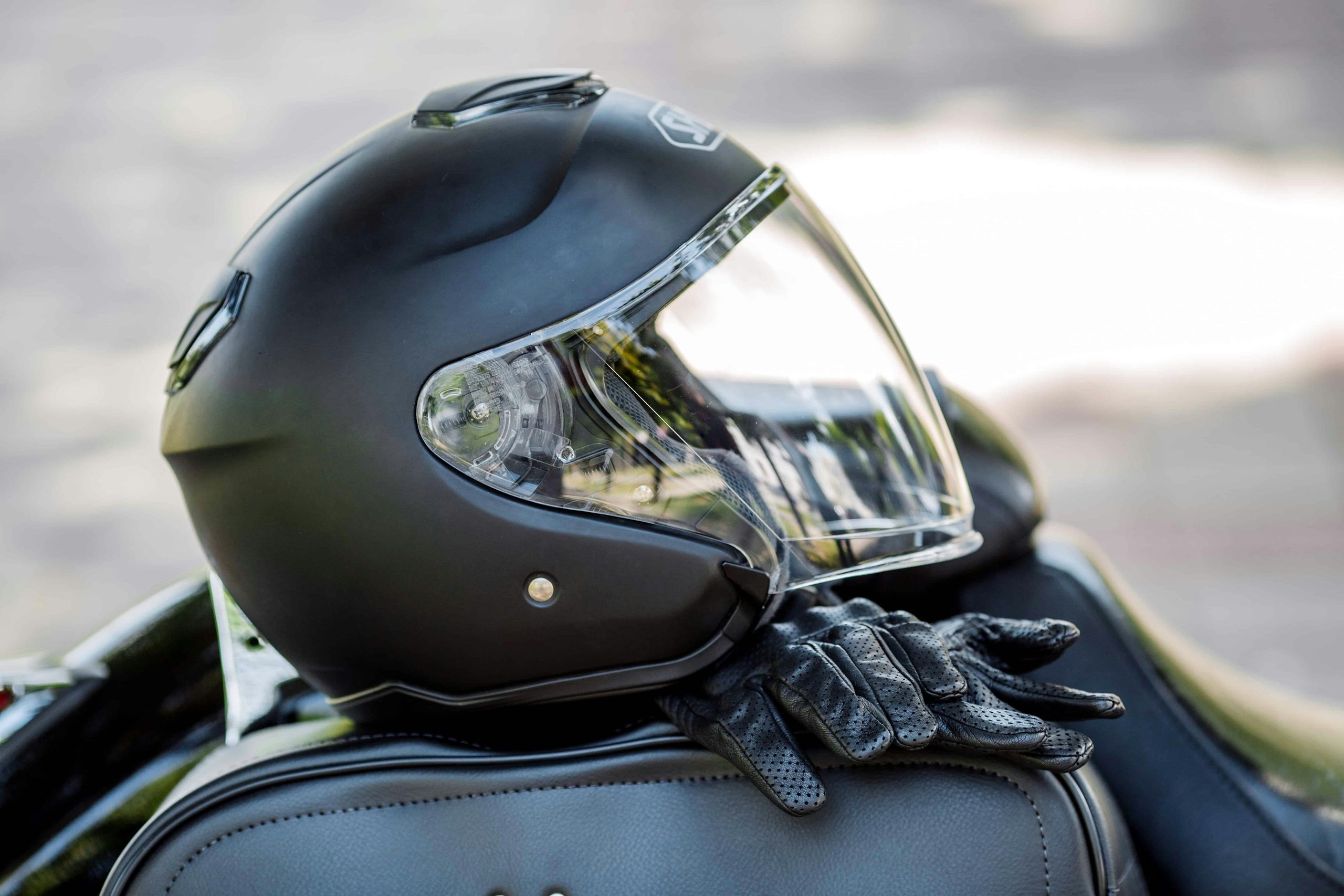 Now is the time to make sure you have the protective gear you need!
Step 4: Practice Riding a Motorcycle
Once you have your permit, start practicing as much as possible. If you haven't already taken a motorcycle course, it is a good idea to do it during this time to prepare for your skills test.
Respect your restrictions. Do not drive where the law prohibits you. There will be serious penalties if you are caught, including fines and possible suspensions of your driving privileges.
Know what times you are allowed to practice. Before you attain a full license, you will not be allowed to drive your motorcycle during certain hours of the night.
Know the passenger restrictions. In most states, you are not allowed to ride with a passenger until you have a full motorcycle license.
Be extra mindful of alcohol. There is an absolute zero tolerance of any amount of alcohol in your system until you both meet the age requirement and have a full license.
Do not just stick to a commute. Practice in a variety of times, weather conditions, and situations.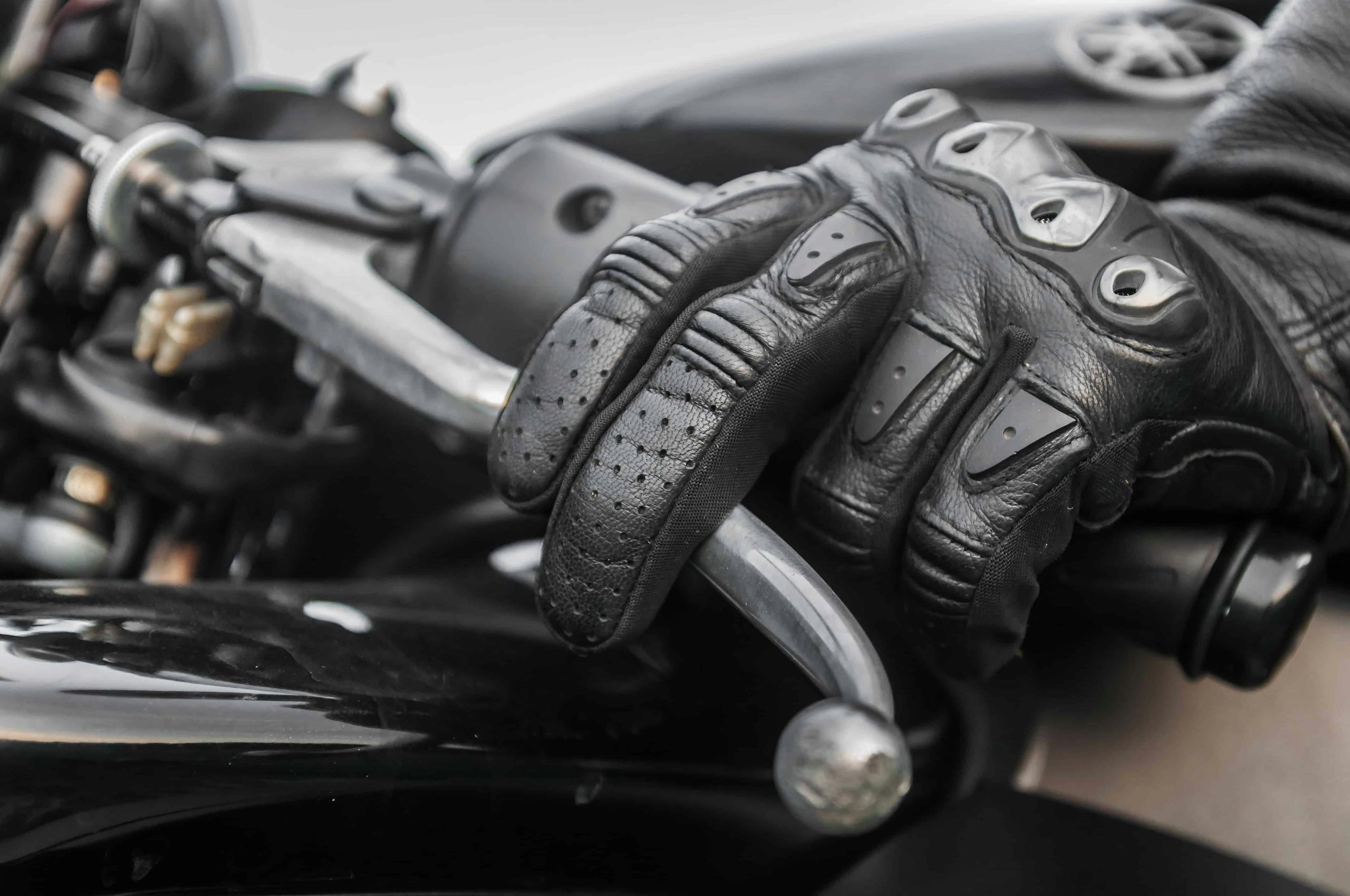 Practice makes perfect. Start off in an empty parking lot when you learn how to handle your bike.
Step 5: Apply for Your Motorcycle License
Once you feel confident in your abilities, it is time to apply for your motorcycle license. You will need to acquire a street-legal and inspected motorcycle for your driving test. If it is deemed unsafe, you will be unable to complete your application.
In some states, you are exempt from the test if you bring proof of passing a recent motorcycle safety class. Here are the steps you need to complete:
Collect your papers and a road-worthy motorcycle. You will need:

License Application

If you are under 18, you will need extra forms signed by your parent or guardian indicating they give permission and accept liability.

Your permit, if applicable
Proof of completion of a motor skills class, if applicable.
Birth certificate and social security number. Must be originals with nothing obscured by writing, folds, or damage.
Any other papers required by the state.
Your license fee. Double-check the location's available payment methods before you go.

Go to your local DMV or the location listed in your state DMV guide. You may need to reserve a time with them ahead of time.
Turn in paperwork and pay any testing fees.
Take your road skills test. You may need to schedule the road test for a separate day depending on your location. If you do not pass, you will have a cooldown period where you should practice on the weak points. The test consists of two parts:

Familiarity with the bike, its parts, and basic safety measures.
The driving test, where the examiner will give instructions and a destination, then follow behind in a vehicle to gauge the ability to drive, adherence to driving laws, and safe driving habits.

Take a vision test, if applicable for your state. This will determine any restrictions you may need to adhere to like prescription lenses.
Get fingerprinted, if applicable.
Pay your license fees.
Collect a temporary paper license. Your permanent license will come in the mail via USPS at the residential address on file. It could take anywhere from a few days to several weeks.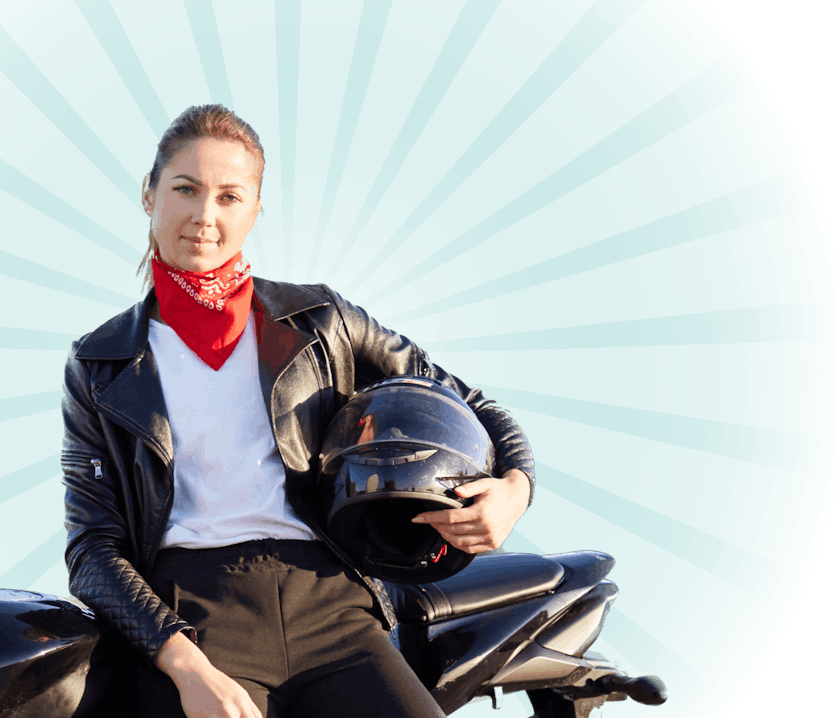 Ace your DMV test, guaranteed