Zutobi 2022 Holiday Report: The Deadliest Holidays to be Driving
Just about everyone loves the holidays. These typical days off from school, work, and daily responsibilities often mean special times with family and friends. Holidays are great times to take a road trip to visit relatives or plan a getaway with those special people in your life.
The problem is that since so many people have a similar mindset and driving-related plans, the number of traffic accidents and resulting injuries and fatalities are also higher during these periods. In fact, the number of traffic deaths is 30 percent higher during holidays when compared with equivalent non-holiday periods. From 2016 to 2020, it's estimated that 10,732 people were killed in car crashes during these popular days off.
So, which holidays are the deadliest ones? Zutobi has crunched the numbers and reviewed statistics related to drinking under the influence (DUI) of alcohol, speeding, distracted driving, and inexperience. We then ranked each holiday from best to worst based on statistics from the past five years.
Fifth Place: Christmas
While Christmas Day itself is a huge holiday, it's technically the "safest" of the top five most dangerous holidays for traveling. That's because most of the driving that takes place during this time happens on the days leading up to and following the actual holiday itself. By the time Christmas Day rolls around, everyone is usually where they plan to be for the celebrations. In fact, the number of traffic deaths on Christmas was actually 5 percent lower when compared with equivalent non-holiday periods in 2020.
Although it was estimated that 336 people were killed in crashes during Christmas weekends in 2020, which represented a more than twofold increase from the previous year, most of the increase was attributed to the unusual preceding holiday when the global pandemic was just beginning to take hold.
Despite ongoing and widespread public service announcements and education regarding the dangers of drinking and driving, alcohol continues to be the main cause of traffic fatalities during the holidays. Unfortunately, celebrations in the United States commonly involve alcohol consumption, making it more of a temptation to drive under the influence.
The National Highway Traffic Safety Administration (NHTSA) reports that roughly one-third of all traffic fatalities in the United States in 2020 alone involve drunk drivers. In 2020 alone, there were 11,654 drunk-driving crashes.
Persons Killed in Fatal Crashes
Year
Christmas
Involving A Young Driver (Aged 15-20)
Impaired/Drunk Driving
Speeding
2016
365
48
129
114
2017
356
36
137
108
2018
435
54
153
129
2019
147
26
55
52
2020
336
37
133
106
5-year total
1 639
201
606
509
Fourth Place: Memorial Day
Traditionally marking the first day of "summer," Memorial Day is a popular time for everything from family barbecues to road trips. Between 2016 to 2020, an estimated 2,161 people were killed in motor vehicle accidents during the Memorial Day holiday.
Although alcohol usage and speeding were noted as common causes of traffic accidents, distracted driving is becoming more problematic due to the fact that society is accustomed to being "tuned in" to mobile devices, cell phones, and other technologies around the clock.
With many of us juggling work, family, recreational and other commitments, our minds are frequently thinking of many things at the same time. Add to that fact the constant notifications of our mobile devices, and it's easy to understand the dangers of distracted driving. For instance, speaking on a mobile phone while driving doubles the risk of a crash and texting while driving increases the crash risk by up to six times.
Persons Killed in Fatal Crashes
Year
Memorial Day
Involving A Young Driver (Aged 15-20)
Impaired/Drunk Driving
Speeding
2016
449
59
168
125
2017
403
53
151
101
2018
439
49
168
133
2019
464
67
170
127
2020
406
68
167
145
5-year total
2 161
296
823
631
Third Place: Labor Day
Similar to how Memorial Day marks the beginning of summer, Labor Day officially closes out the warmer vacation season. It's typically seen as the final "hurrah" before buckling down for a return to school and serious professional work before the end-of-year holiday season. Over Labor Day weekend, the number of traffic deaths was 38 percent higher compared to comparable non-holiday periods in 2020, resulting in 530 deaths in that year alone.
More than one-third of all Labor Day fatalities involved an alcohol-impaired driver; however, nearly the same percentage of deaths resulted from high speeds. For every 10 mph of increased speed, the risk of dying in a crash doubles. In practical terms, increasing driving speed from 60 mph to 80 mph increases the risk of a fatal crash by four times.
Persons Killed in Fatal Crashes
Year
Labor Day
Involving A Young Driver (Aged 15-20)
Impaired/Drunk Driving
Speeding
2016
438
60
162
146
2017
383
48
143
110
2018
448
59
163
117
2019
456
52
176
162
2020
530
69
202
168
5-year total
2 255
288
846
703
Second Place: Fourth of July
Independence Day has been celebrated in the grandest of forms every year since the founding of our country. Parties, fireworks, and summer fun are found in large cities and small towns alike. Unfortunately, alcohol is usually a major feature at many celebrations, leading to an increased number of people on the road that have had one too many drinks to be operating a car.
In 2020, it's estimated that 493 people were killed in crashes during Fourth of July weekend and the number of traffic deaths was 35 percent higher compared to similar non-holiday periods.
Besides alcohol and speeding-related accidents, the inexperience of young drivers also contributed to traffic crashes. Many Fourth of July celebrations draw young people out for nighttime fireworks and related celebrations, which delivers a dangerous formula of young drivers, inexperience, darkness, and peer distraction.
According to the NHTSA, even though about only 25 percent of all motor vehicle travel happens at night, approximately 50 percent of fatal car accidents happen after dark. And a study by the AAA Foundation for Traffic Safety, "teen drivers are far more likely to die in car accidents when they drive with friends. In fact a teen driver's risk of death per mile driven increases by 44 percent with one teen passenger in the car and quadruples with three or more teen passengers."
Persons Killed in Fatal Crashes
Year
Fourth of July
Involving A Young Driver (Aged 15-20)
Impaired/Drunk Driving
Speeding
2016
457
64
192
135
2017
603
83
230
167
2018
194
23
79
54
2019
516
68
199
133
2020
493
76
201
168
5-year total
2 263
314
901
657
First Place: Thanksgiving
Which is the most dangerous holiday to be on the roads? First place goes to Thanksgiving–officially the worst weekend to be on the roads in the United States with 2,414 deaths over the last five years occuring during the Turkey Holiday.
While alcohol, speeding, distracted driving and other common accident causes prove true on Thanksgiving as well, the sheer volume of vehicles on the road also plays a key factor. Statistica estimated that the number of people traveling over the Thanksgiving holiday period was forecast to amount to 53.4 million in 2021, and many of these people travel by car to visit family and friends. For decades, data has shown that driving is the least safe method of transportation. Unlike traveling by plane or train, driving far distances around the holidays when roads are more congested increases the chance for a serious accident.
Persons Killed in Fatal Crashes
Year
Thanksgiving
Involving A Young Driver (Aged 15-20)
Impaired/Drunk Driving
Speeding
2016
497
68
181
146
2017
536
76
194
147
2018
442
53
138
127
2019
424
59
124
129
2020
515
77
185
146
5-year total
2 414
333
821

695
How can this be improved?
As we have seen, studies have shown that drivers are much more likely to be involved in a serious road accident after drinking alcohol on holidays. In addition, traffic congestion and drivers' stress also contribute to distracted driving and speeding.
Drivers need to become more responsible and understand the dangers of driving. Public opinion about drunk and distracted driving should be strongly condemned. This can be influenced by national brands as well as driving schools. In addition, the NHTSA reports that buckling up in the front seat could reduce the risk of fatal injury by 45 percent and moderate to critical injury by 50 percent so public service reminders about seatbelt usage can also be helpful.
"At Zutobi, we not only prepare our users for the permit test, but educate responsible drivers, creating a proper foundation at an early stage. Our course is created by experts in education, and we emphasize the importance of defensive driving as well as the dangers of drunk driving, distractions on the road, fatigue, and use of drugs and medicines while operating a vehicle," said Leo Waldenback, co-founder of Zutobi.
Methodology
Data in this report has been gathered from different governmental websites, including the Fatality and Injury Reporting System Tool (FIRST) developed by NHTSA, and NSC injury data. This report features the latest data released in 2022.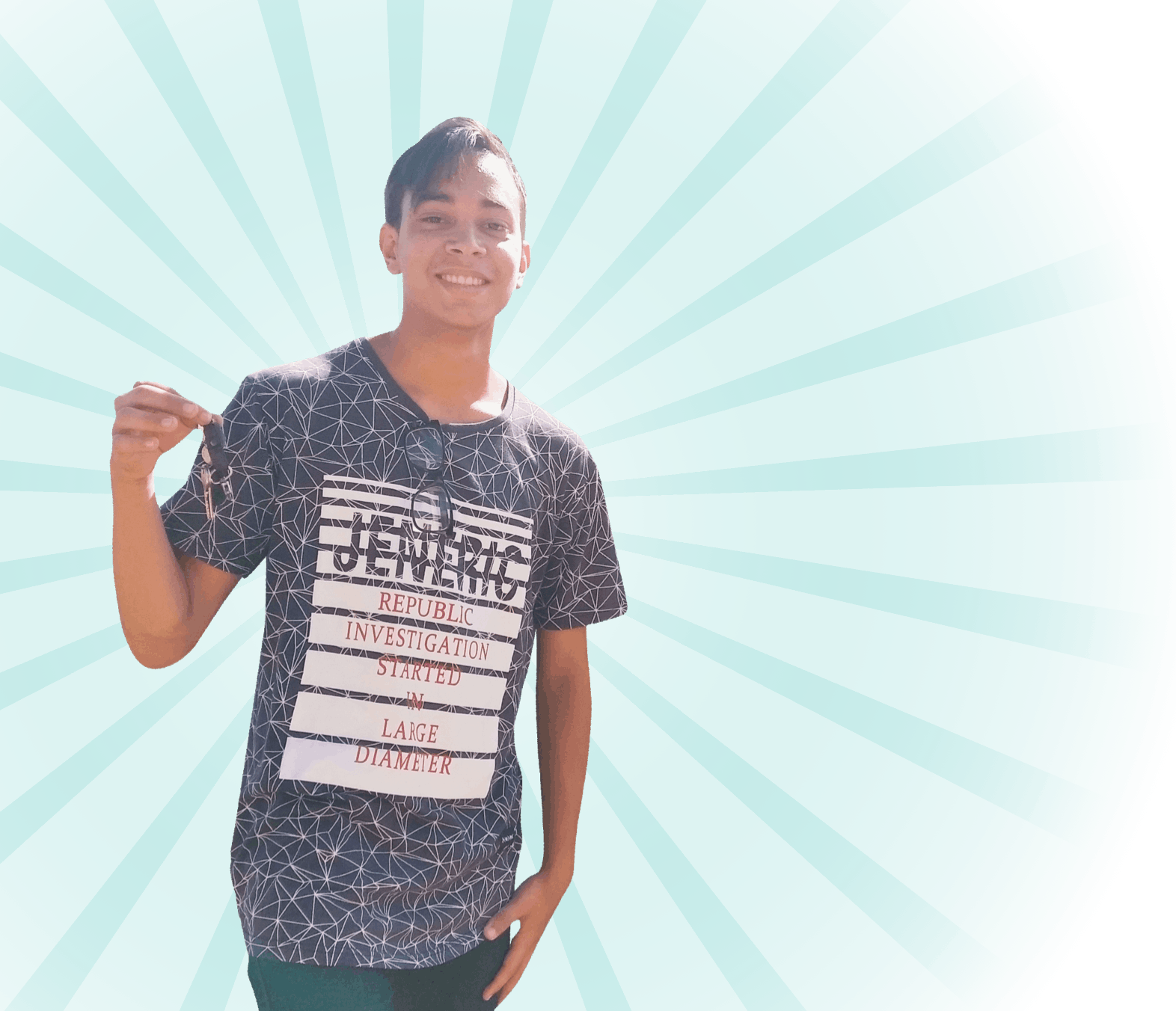 Ace your DMV test, guaranteed