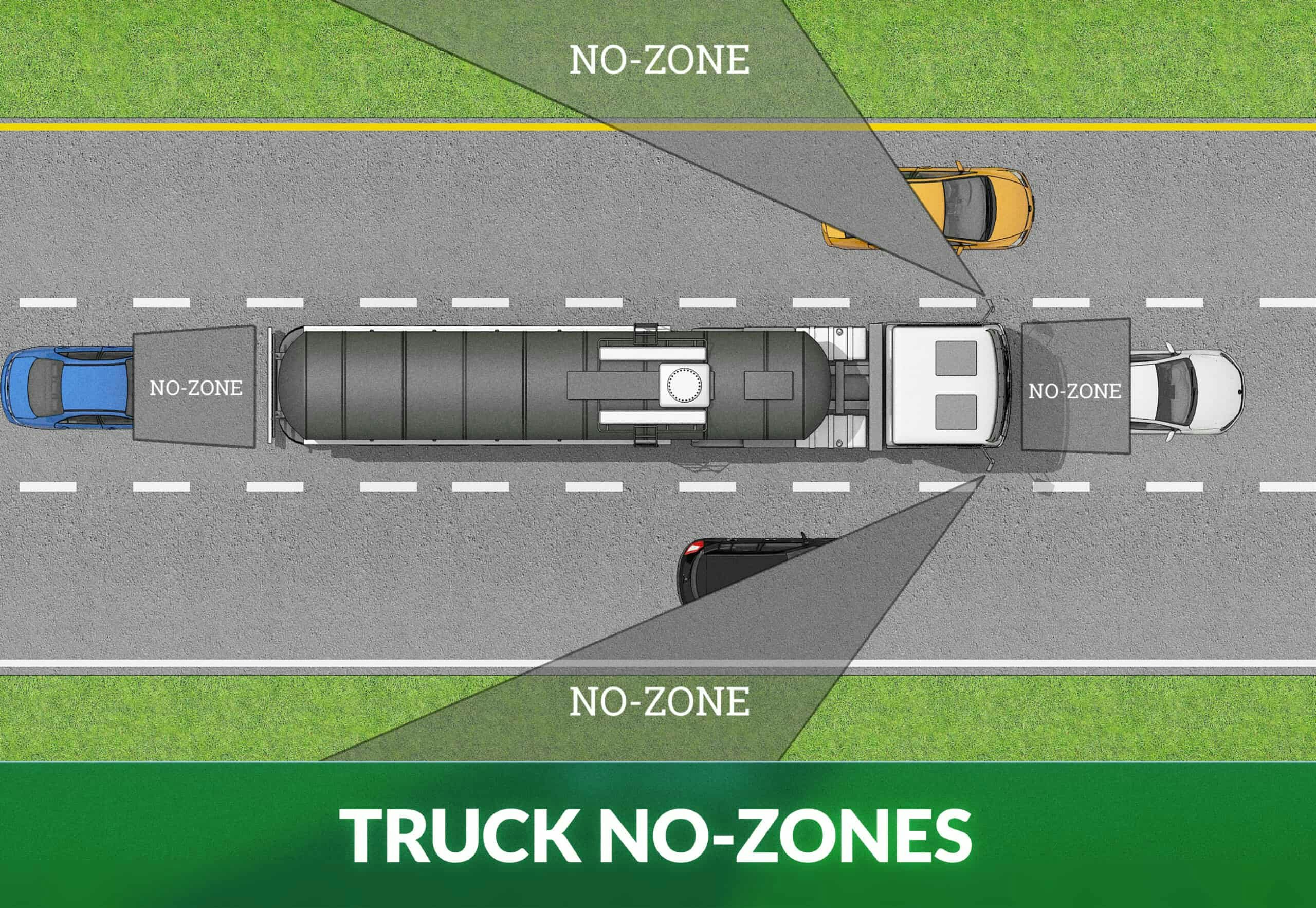 What is a Truck's No-Zone?
While a car only has blind spots to each side, trucks also have blind spots close to the front (due to the height) and to the rear (due to carrying a load blocking the rear).
The blind spots of a truck are commonly referred to as 'No Zones' – referring to the danger of driving there. The driver won't see you in those spots, and you shouldn't stay in them for longer than necessary.
A general rule is that if you're unable to see the truck driver in their side mirror, he/she won't be able to see you either.
The Four No-Zones Around Trucks
Each truck has, at all times, 4 no-zones:
Front no-zones – approximately 20-25 ft
Rear no-zones – approximately 200 ft
Side no-zones (right) – covers approximately 2 lanes
Side no-zones (left) – covers approximately 1 lane
The right side blind spot is larger than the left due to the positioning of the driver.
The Rear No-Zone when Driving Behind Trucks
Driving closely behind trucks can be dangerous for two reasons:
You're most likely driving in the truck's blind spot
You won't be able to see the road ahead or have time to react if the truck needs to stop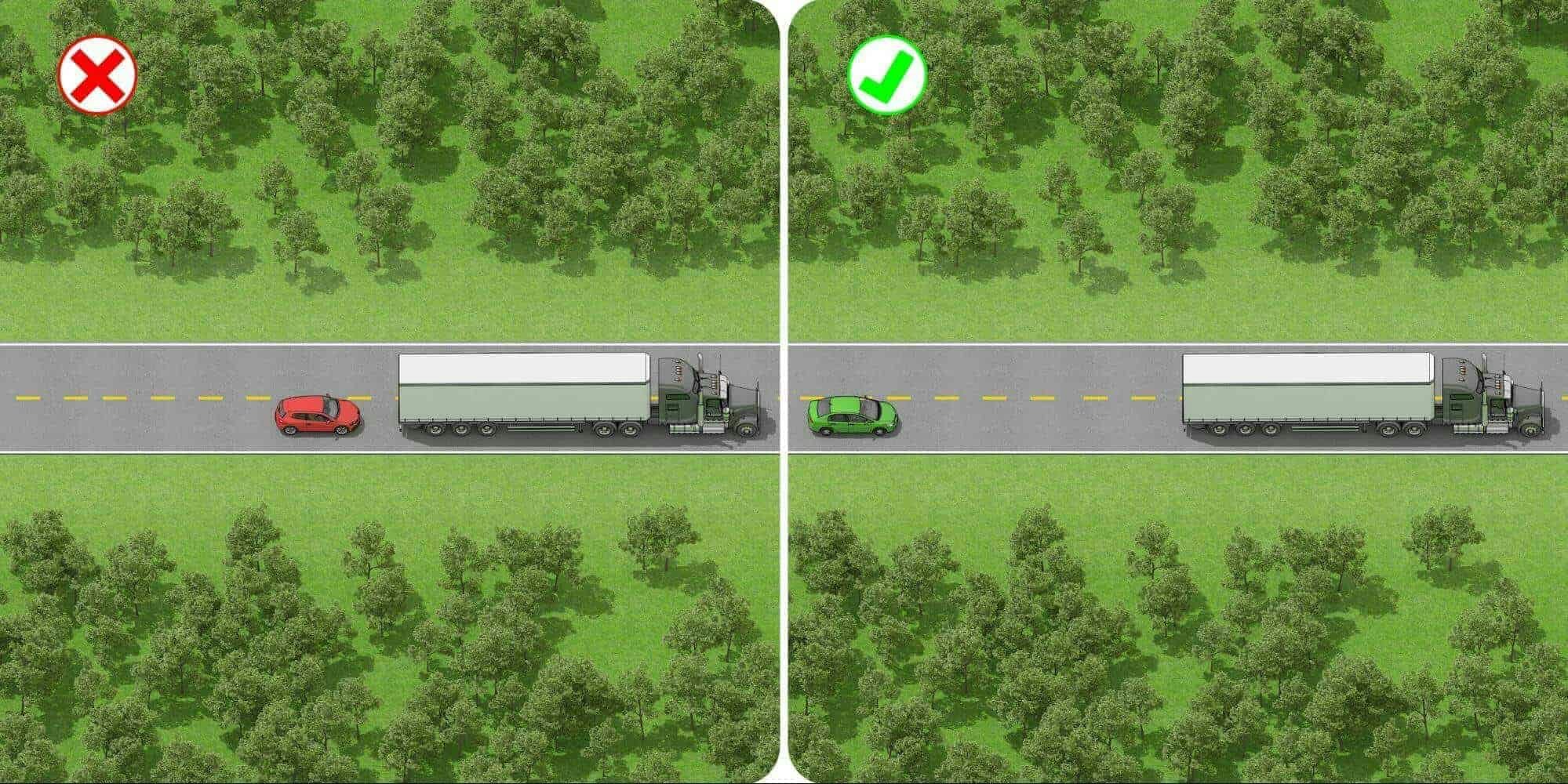 Increase the following distance when driving behind trucks – Don't drive in the no-zone!
Beware of Trucks and Wide Turns
Trucks and buses may need to use more than one lane to turn, or turn "wide" to complete a right turn – be careful and look at the turn signals before passing.
Even if a truck is positioned in the left lane and appears to be turning left, it may just be preparing for a right-hand turn by swinging wide. This type of manoeuvre is commonly referred to as a "right turn squeeze".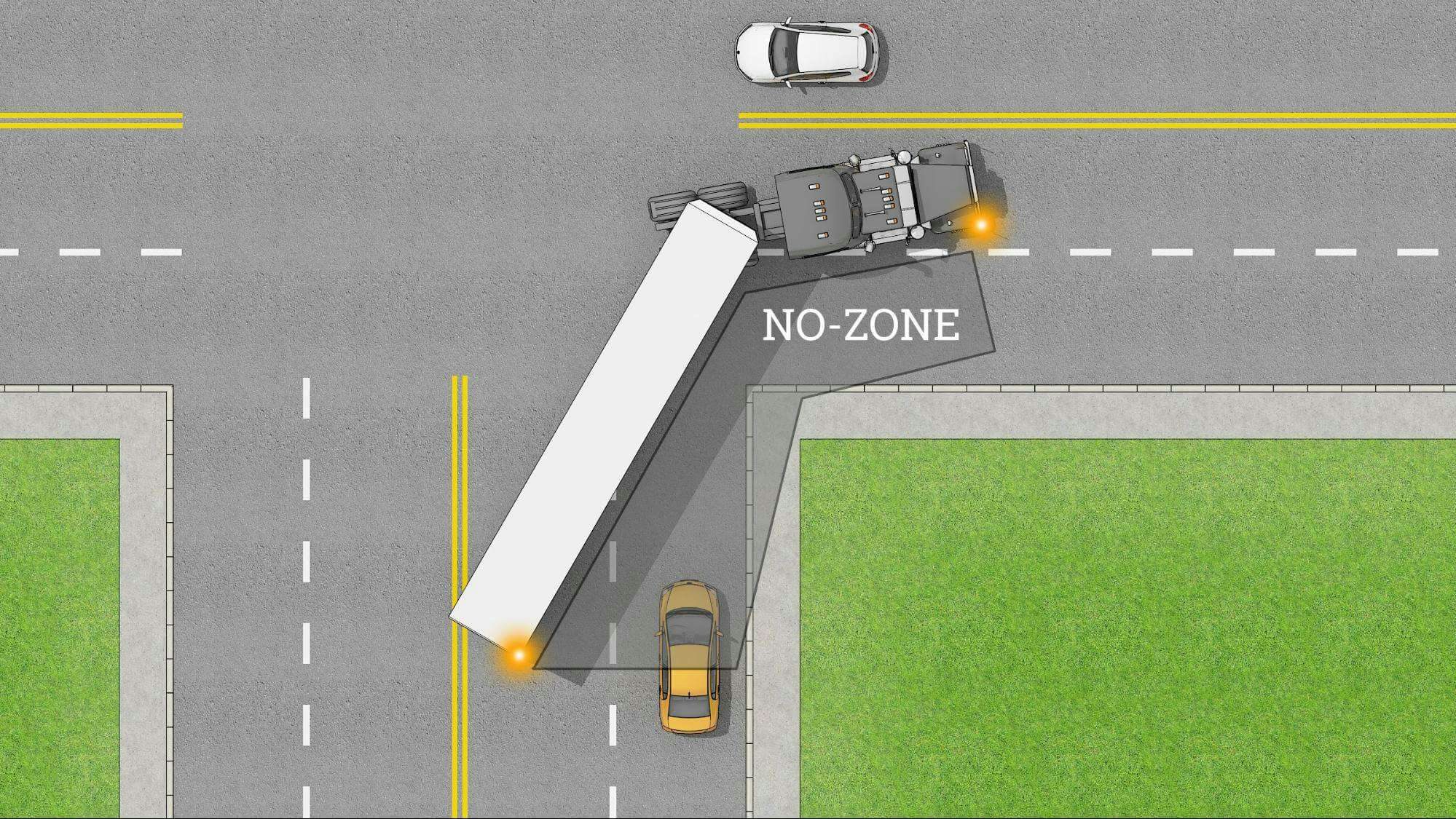 A truck may need to swerve to the left in order to safely complete a right turn
How to Pass Large Trucks and Avoid No-Zones
We all know the driving behind trucks can be frustrating and sometimes even scary depending on your skills as a driver. And what's more, you don't want to pull in too close in front of a truck due to the front no-zone.
Here are 3 safety tips when passing a truck:
Make sure you have more than enough distance to pass safely before pulling out.
Complete the maneuver quickly and avoid remaining in a truck's blind spot for longer than necessary.
Don't cut in too soon after passing a truck – you should see the whole front of the vehicle before returning to your lane.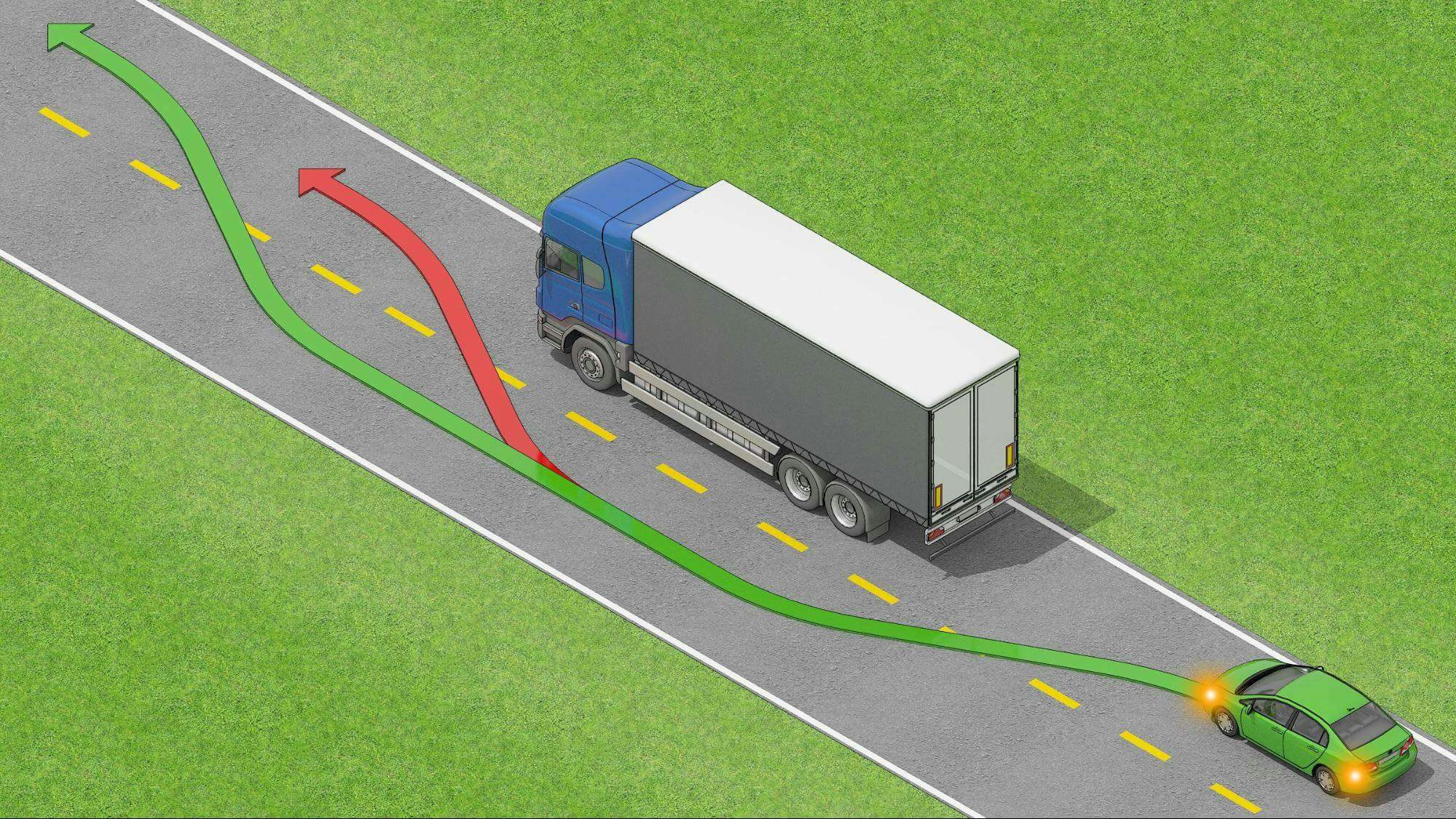 Don't cut in too close after passing a truck!
And That's It
It's very important that you know how to safely share the road with trucks since there's a lot of them on the roads and they won't be disappearing anytime soon.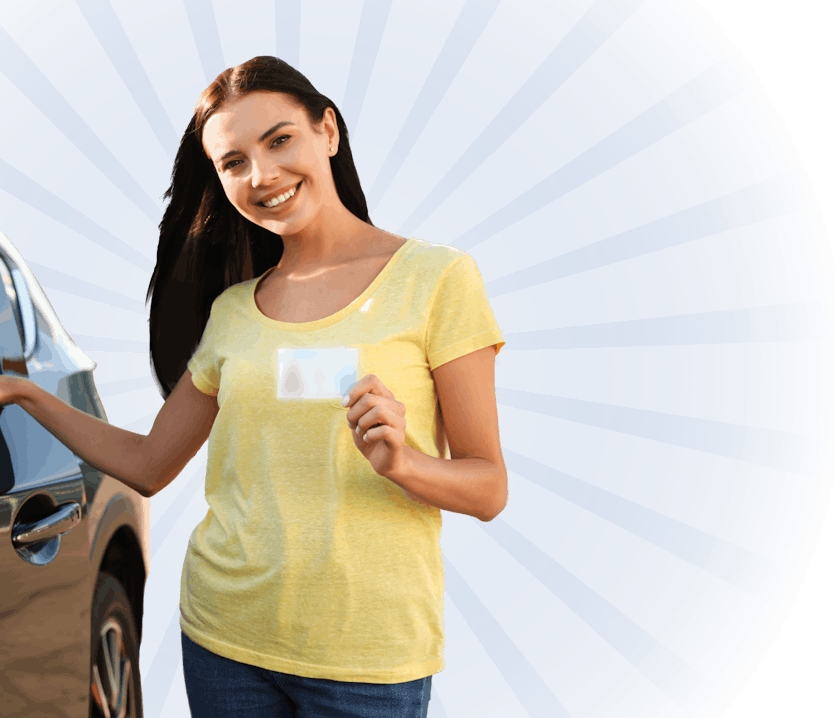 Ace your DMV test, guaranteed