The Cheapest & Most Expensive Attraction Car Parks [US Report]
Whether you're on holiday abroad or vacationing closer to home, costs can add up fast. Before you realize it you could end up spending hundreds of dollars on surprise expenses like transport tickets, checking baggage, and parking your car.
Driving in the USA is one of the easiest ways to road trip and get around.
However, it could cost more than you expect to park at some of the States' top attractions. We've researched the price of an all-day parking ticket at top tourist attractions to reveal the cheapest and most expensive places to park.
The most expensive attraction parking: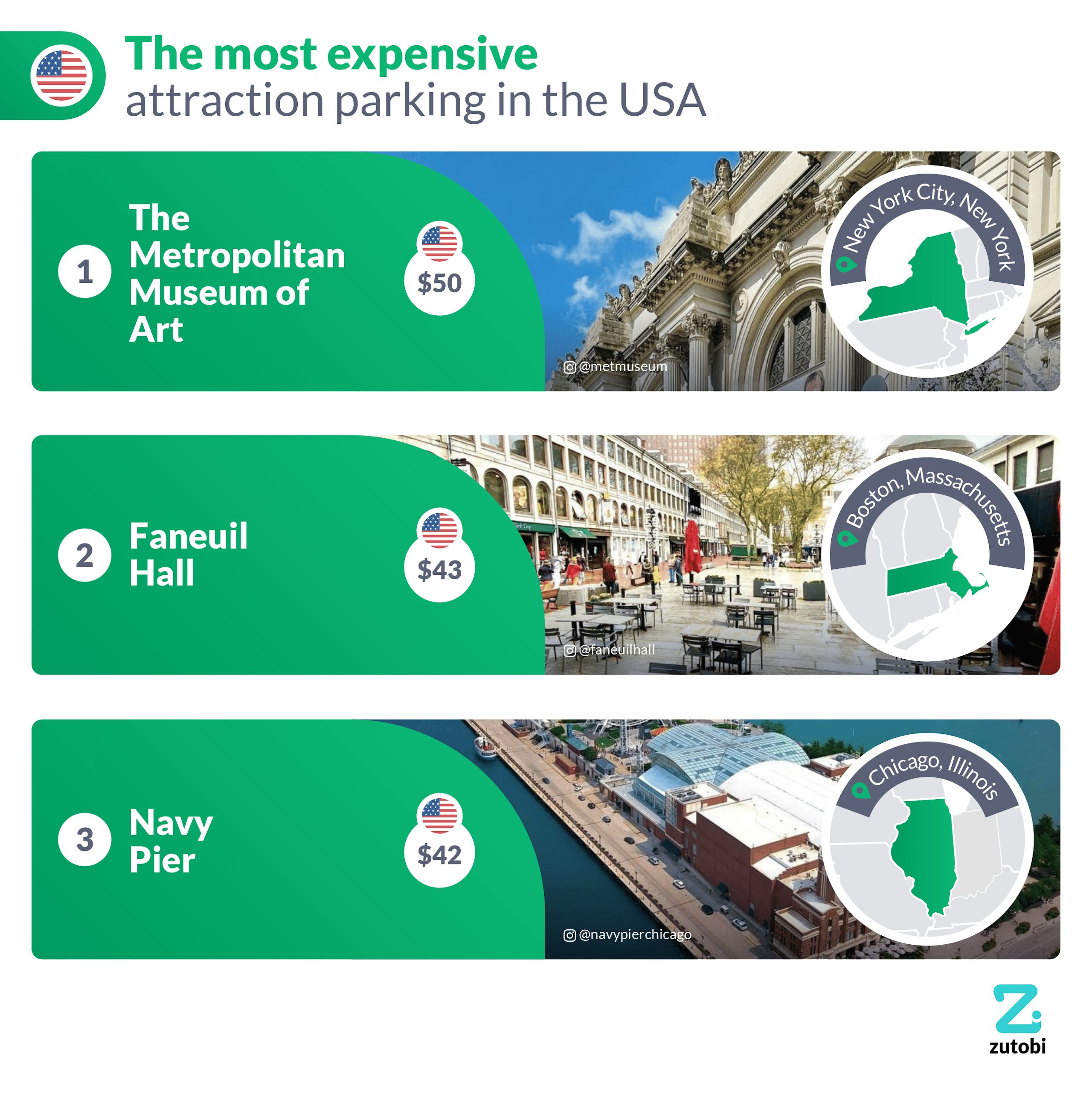 1. The Metropolitan Museum of Art | $50
The 'Met' museum has a reputation for being lavish and extravagant. Famous for the annual Met Gala and the priceless works of art that reside within carefully constructed period rooms, it's no surprise that parking here will cost a pretty penny.
A day ticket to park at the Metropolitan Museum of Art costs $50.
2. Faneuil Hall | $43
Faneuil Hall Marketplace in Boston is one of the States' most expensive attractions to park at. The historic marketplace which opened in 1743 has a rich history after many famous independence speeches were delivered there.
It costs $43 to park at Faneuil Hall for the whole day.
3. Navy Pier | $42
Chicago's Navy Pier spans 3,300-feet long and is one of the city's most-visited tourist attractions.
Although there is no fee to enter the pier, visitors who travel by car have to pay $42 to park at the location all day.
The cheapest attraction parking: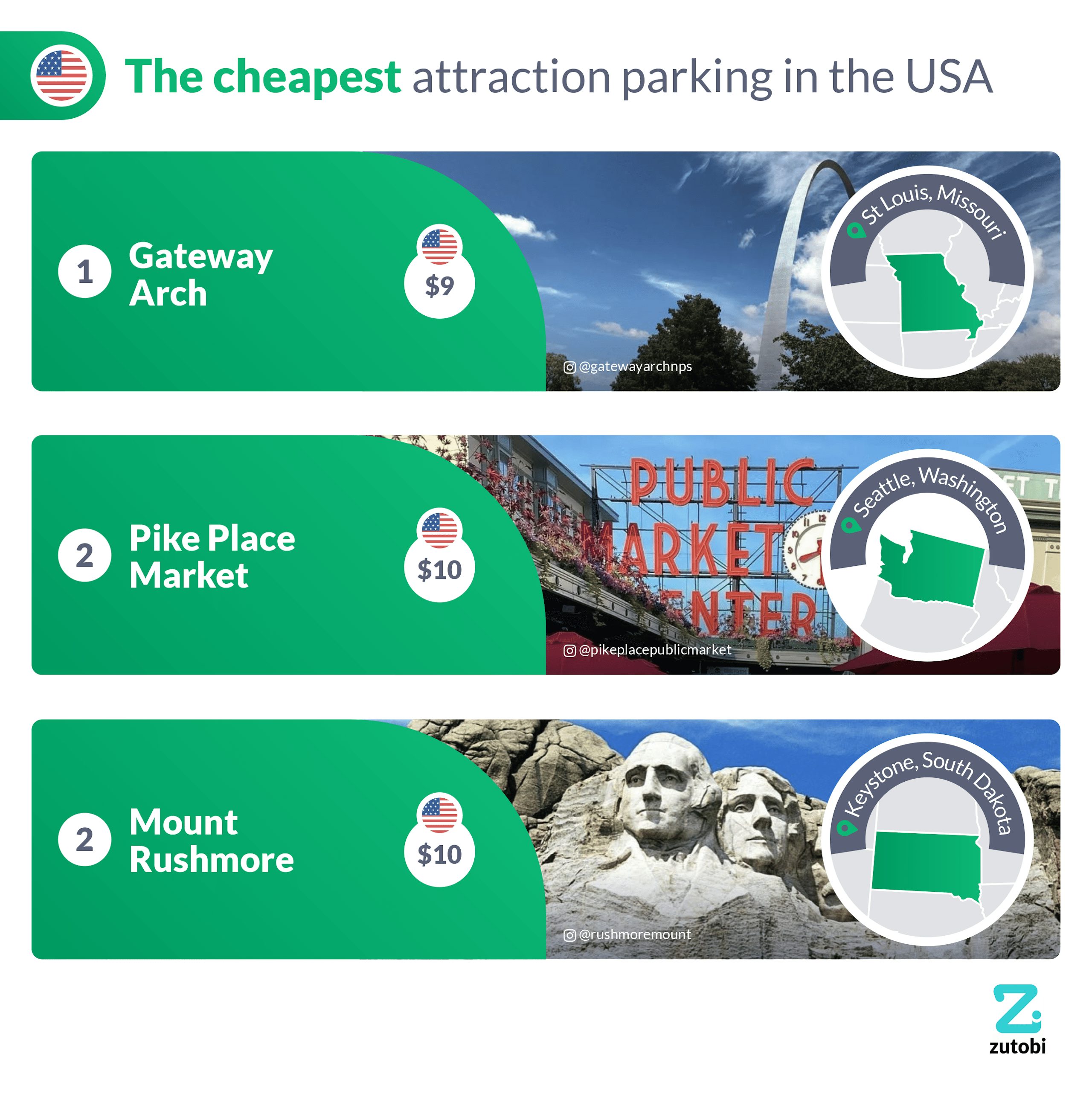 1. Gateway Arch | $9
The Gateway Arch in St Louis, Missouri is the tallest accessible building in the state, standing at 190 meters.
All-day parking at the monument costs $9.
2. Pike Place Market | $10
Pike Place Market is Seattle's famous farmers market, offering fresh produce, crafts markets, and restaurants for dining.
Parking at the attraction all day will cost shoppers $10.
3. Mount Rushmore | $10
The world-famous national memorial and sculpture of four US Presidents is undoubtedly one of the most-visited attractions in the country.
Full-day parking is available at the memorial for $10.
Attractions with free parking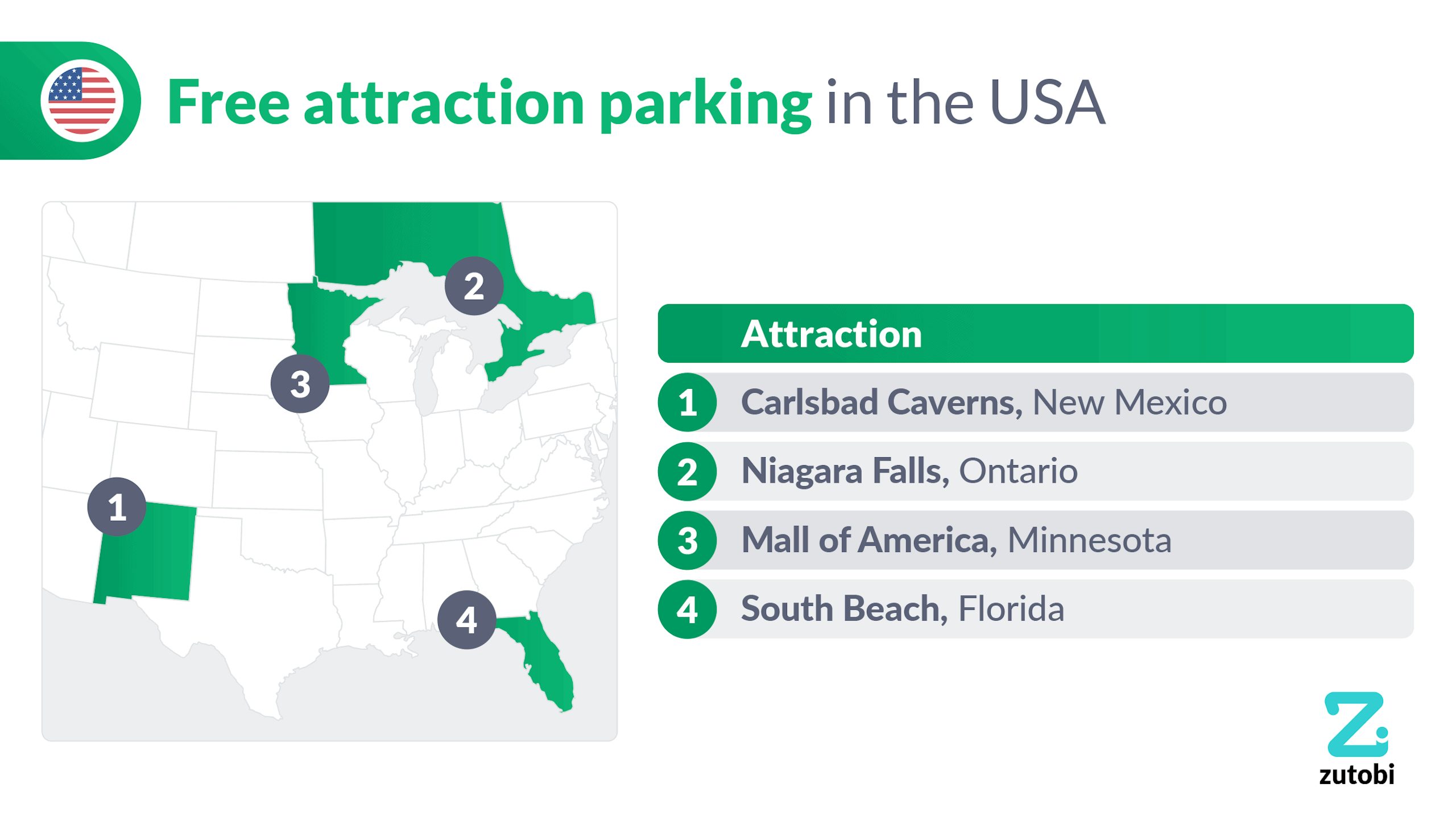 Of all the attractions we researched, just four in the US offer free all-day on-site parking. Visitors to Niagara Falls, the Mall of America, South Beach, and the Carlsbad Caverns can park for free.
Attraction Parking Across the USA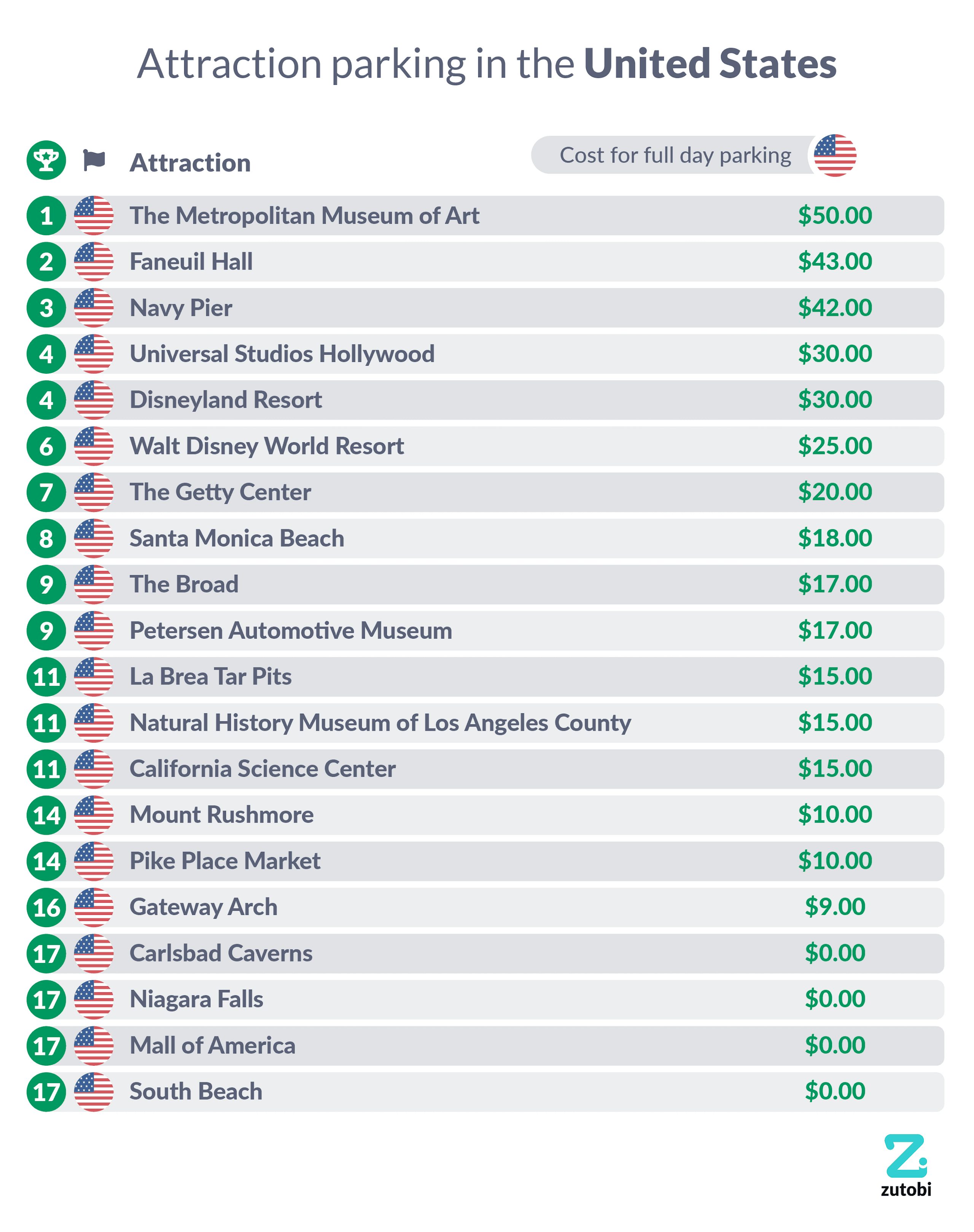 Methodology:
Google search results for 'top attractions in USA' were used to form a list of the top-20 tourist attractions in the USA.
Each attraction's official website was used to find the cost of a full-day ticket at the attraction's official car park. Where tariffs differed between weekdays and weekends, the higher price was taken.
XE was used to find currency exchange rates as of 05/11/2021.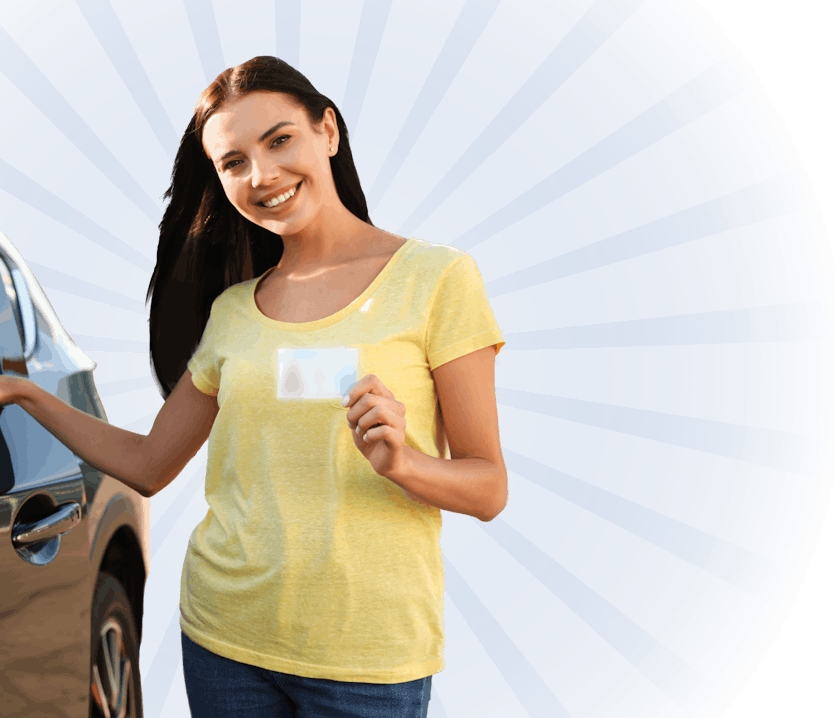 Ace your DMV test, guaranteed