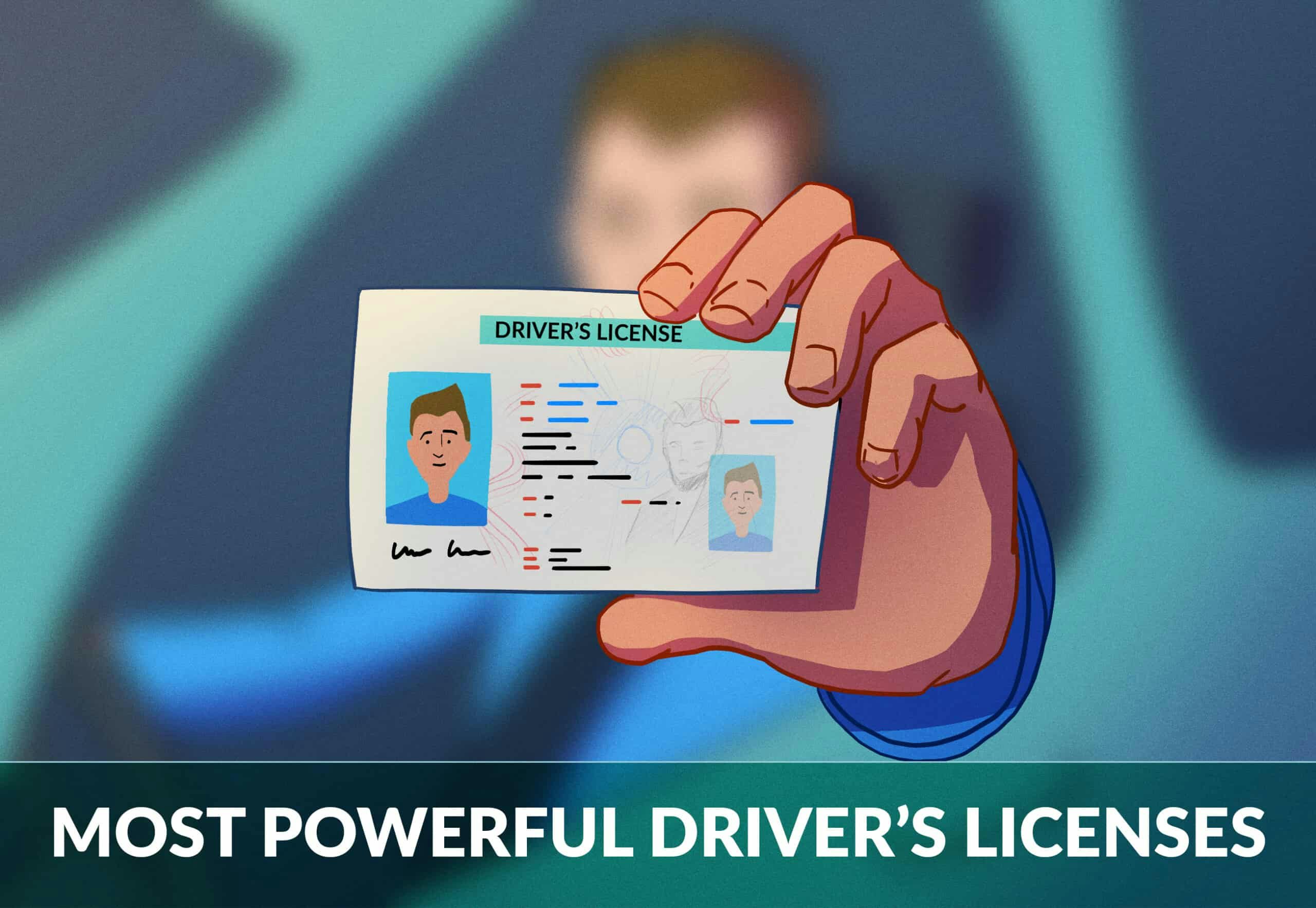 The World's Most Powerful Driver's Licenses
Which countries' driver's licenses can be used in the most countries, with the fewest restrictions?
If you're moving to a new country, there's a lot to think about, including whether your current driver's license will be valid in your new home, or whether you might have to take a new driving test.
The rules vary quite a lot from one country to another, with some allowing certain drivers to drive restriction-free, and others requiring you to transfer your license to a local one after a certain period of time.
Even if you're only staying in a country temporarily, perhaps for work, or as part of a gap year or road trip, then you could still find that your license is only valid for a couple of months before you have to take a test.
Driving tests around the world can be very different to what you may be used to in your home country, so having to potentially take lessons to ensure you pass a test in your new home could be a big barrier to getting on the road.
With that in mind, which nations have the most 'powerful' driving licenses, the licenses that allow you to drive in the most countries with the fewest restrictions?
To find out, we've ranked 22 countries from around the world based on the levels of restrictions for expats, giving each license a score for each country based on the following scale: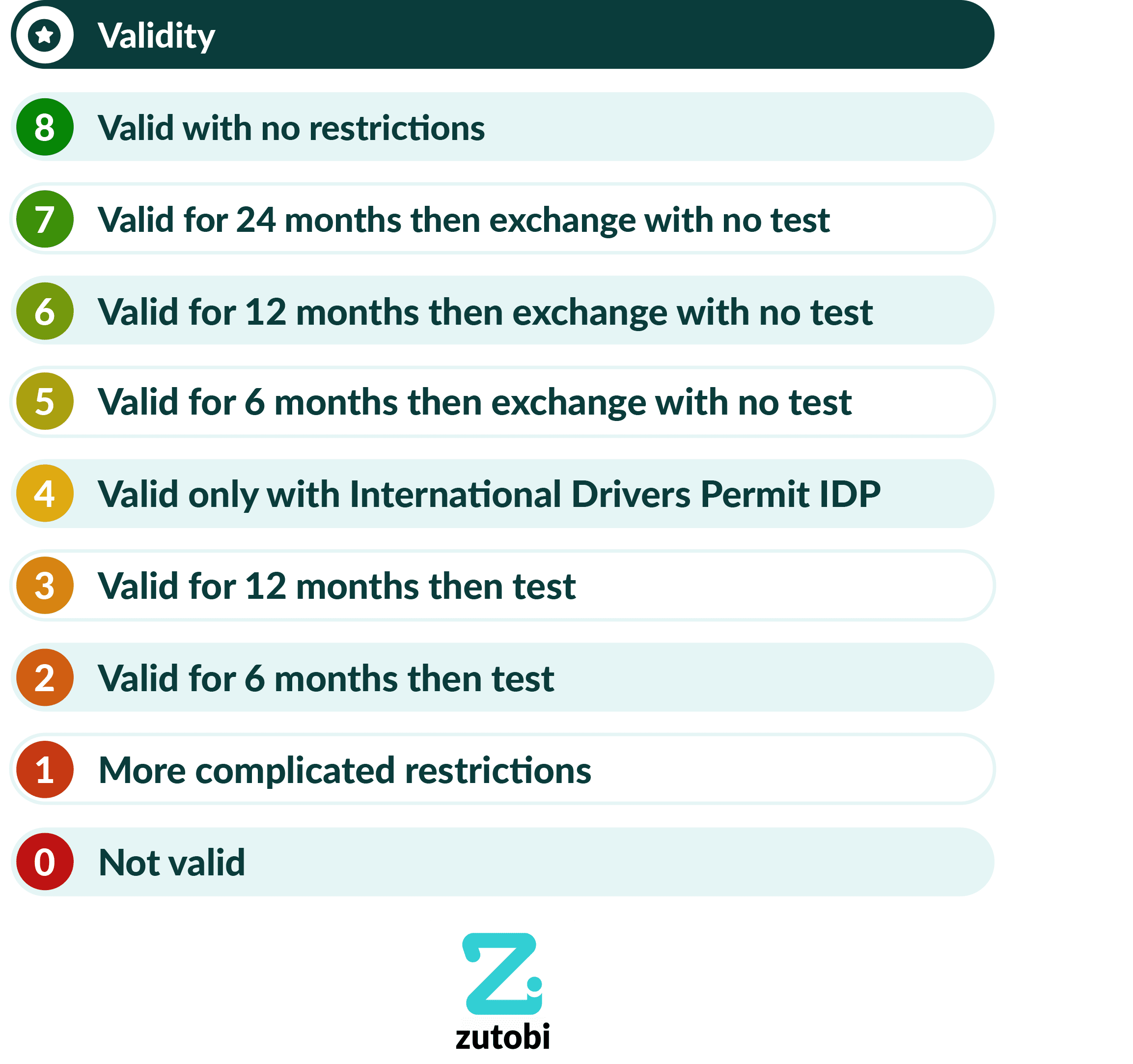 The most powerful driver's licenses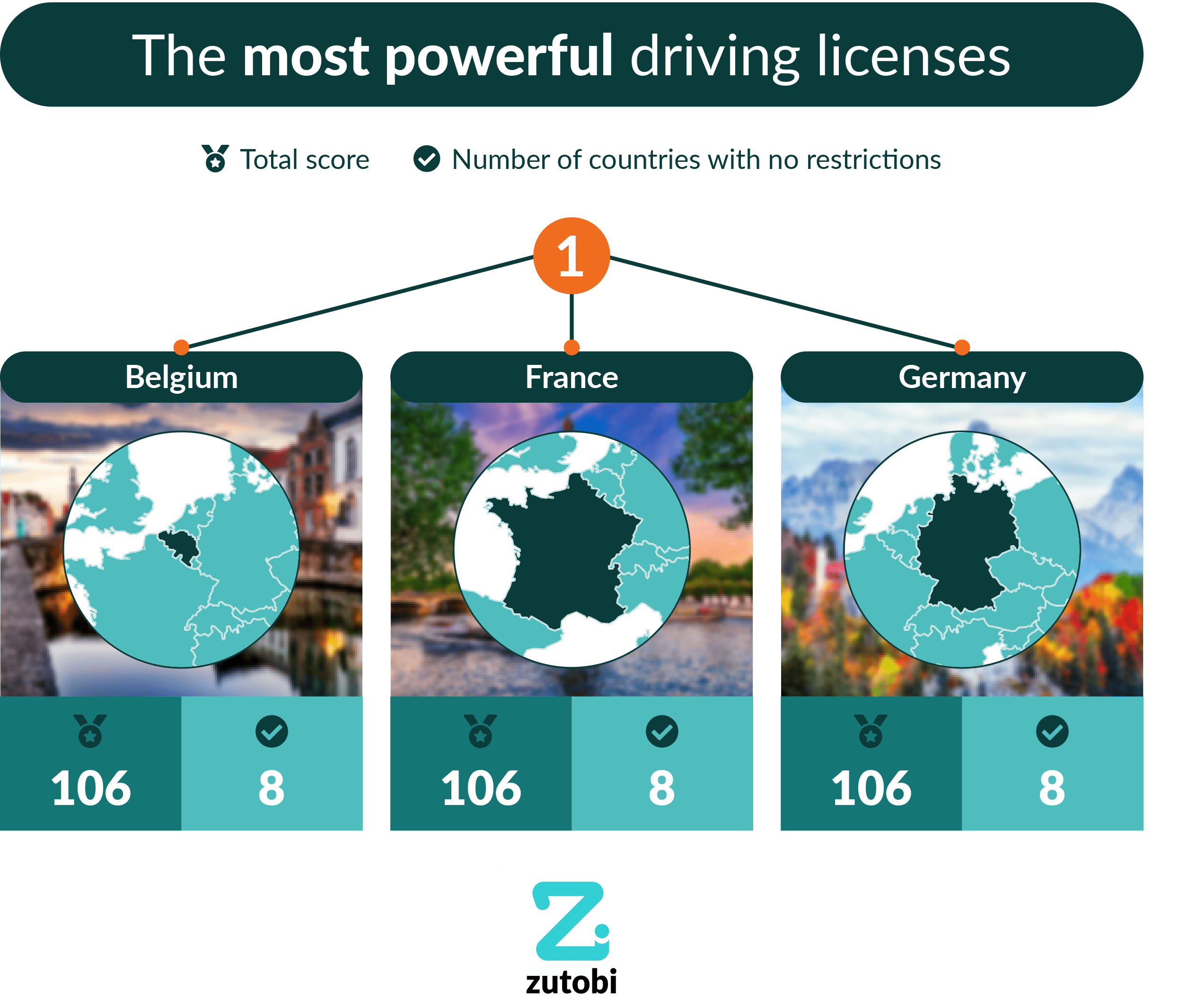 Belgium, France & Germany
It's little surprise that all of the countries with the most powerful licenses on our list are part of the European Union, as countries within the EU can all use their licenses interchangeably with no restrictions, as long as their home license is valid. As well as having this freedom within the EU, drivers in Belgium, France & Germany are able to drive in the likes of Hong Kong, Japan, New Zealand, South Africa, and Switzerland for up to a year, at which point they can convert their license into a local one without taking a test.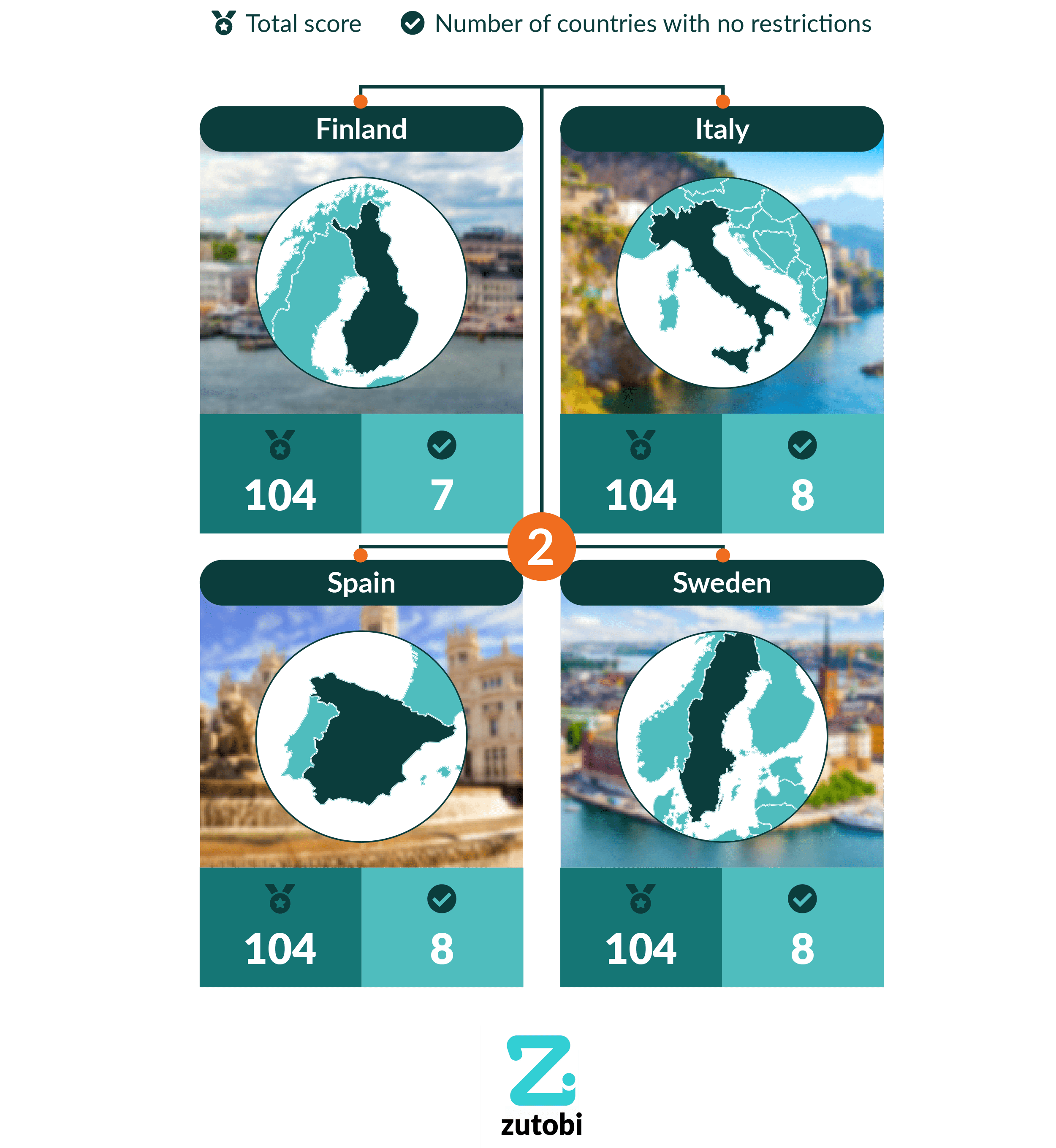 Finland, Italy, Spain & Sweden
Not too far behind these three Western European nations are Finland, Italy, Spain, and Sweden, which are all also part of the EU. As well as meaning that they can drive freely in other EU countries, drivers from these four countries can drive for up to a year in many other countries. However, they're slightly less powerful than the likes of France and Germany, with the only difference being that they need to acquire an International Driver's Permit (IDP) to drive in Japan.
The least powerful driver's licenses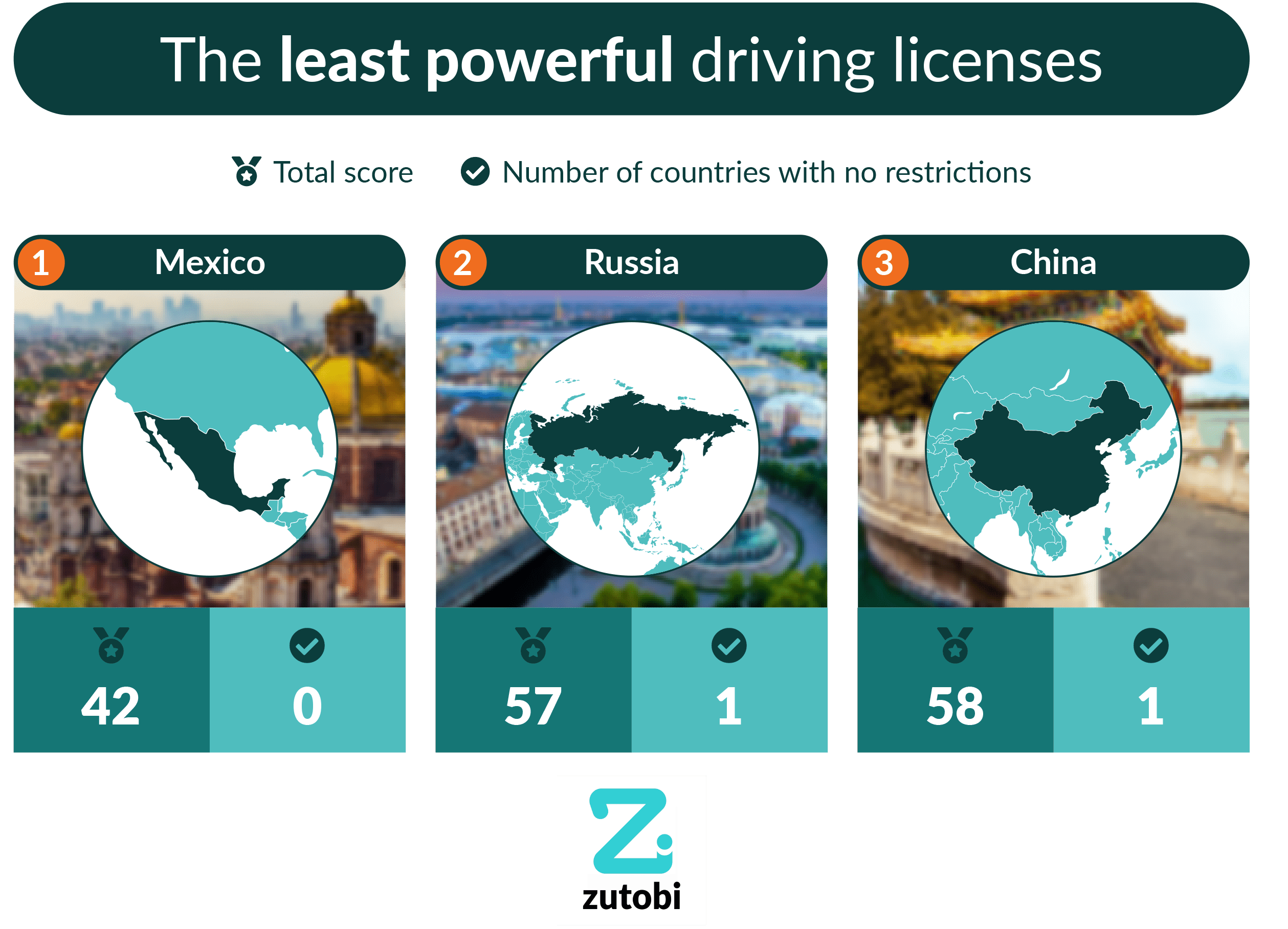 Mexico
Unfortunately for drivers from Mexico looking to move elsewhere, they may find it trickier to simply jump in the car when they arrive. Many countries have complex restrictions when it comes to whether Mexican drivers can drive freely and they aren't able to drive at all on their licenses in Japan or China. The only country on the list that allows Mexican drivers to convert their license without a test is South Africa, where they can drive on their current license for up to a year.
Russia
Russia is another country with fairly restrictive driver's licenses when it comes to moving abroad, with the big difference being that Russian drivers can drive freely for up to two years in neighbouring Finland (unlike those with Mexican licenses).
China
Drivers from China have it similarly tough if they're looking to move to another country, with Mexico being the only country on our list where they can drive completely restriction-free with a Chinese license. They can convert their license without a test in South Africa, but can also do so in neighbouring Hong Kong. Interestingly, China was also the only country on our list that doesn't allow drivers with licenses from other countries to drive there at all, even short term.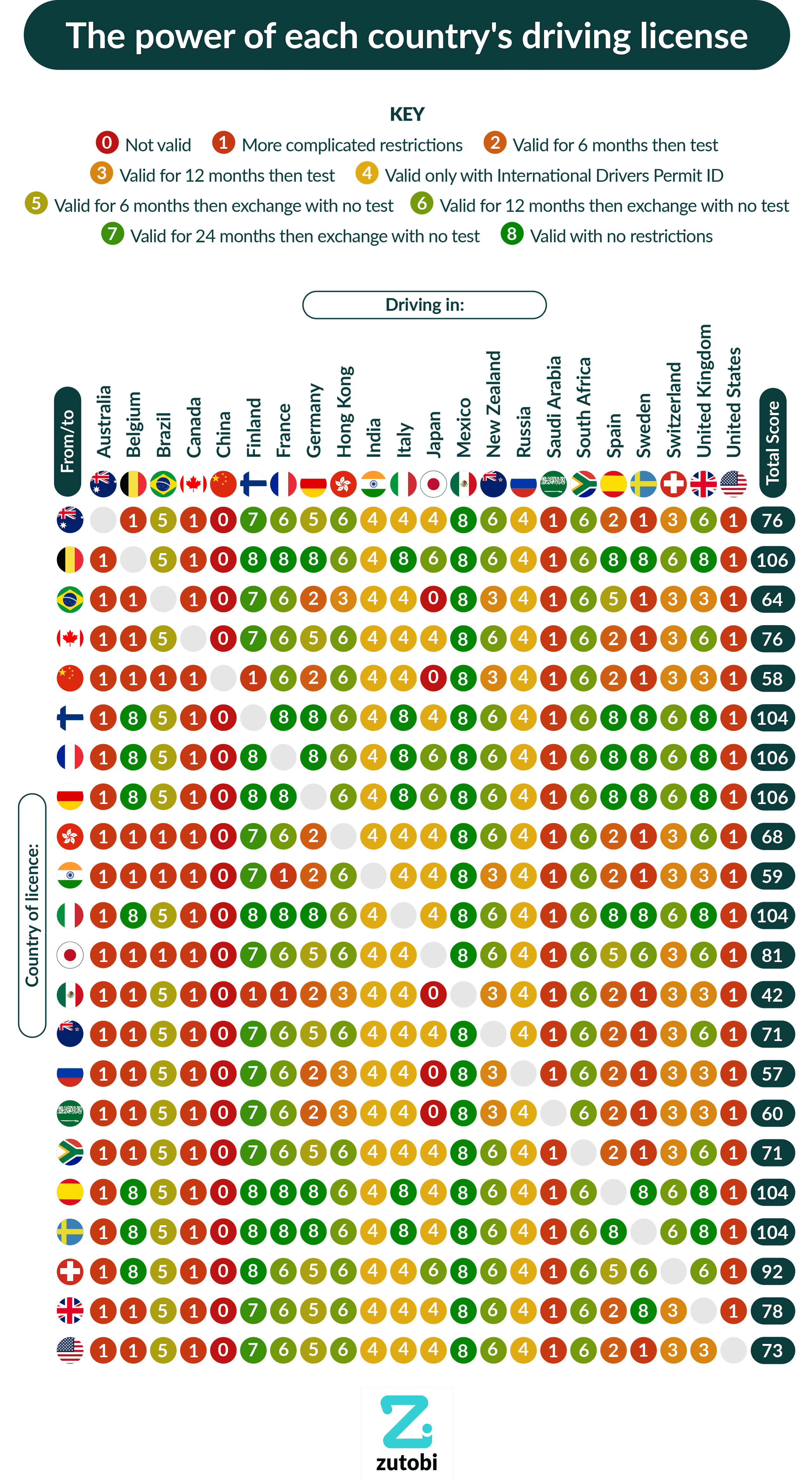 Methodology
We looked at 22 major global countries popular with expats and ranked them based on the levels of restrictions that they would face when driving in other countries.
We scored each country's license on an eight-point scale based on its restrictions in the other 21 countries, with the scoring based on the below criteria, before adding together all of the score to give each country an overall score:
| | |
| --- | --- |
| Rating | Validity |
| 8 | Valid with no restrictions |
| 7 | Valid for 24 months then exchange with no test |
| 6 | Valid for 12 months then exchange with no test |
| 5 | Valid for 6 months then exchange with no test |
| 4 | Valid only with International Drivers Permit IDP |
| 3 | Valid for 12 months then test |
| 2 | Valid for 6 months then test |
| 1 | More complicated restrictions |
| 0 | Not valid |
To find the restrictions in each country we used the following sources. Where possible, we used government websites, although information was not available for all countries, so expat websites were used instead.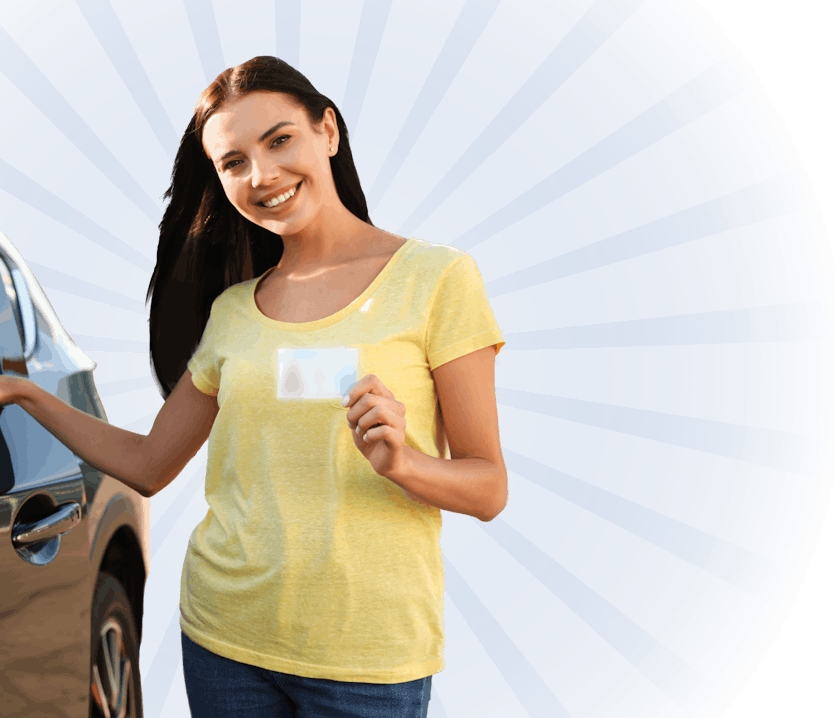 Ace your DMV test, guaranteed