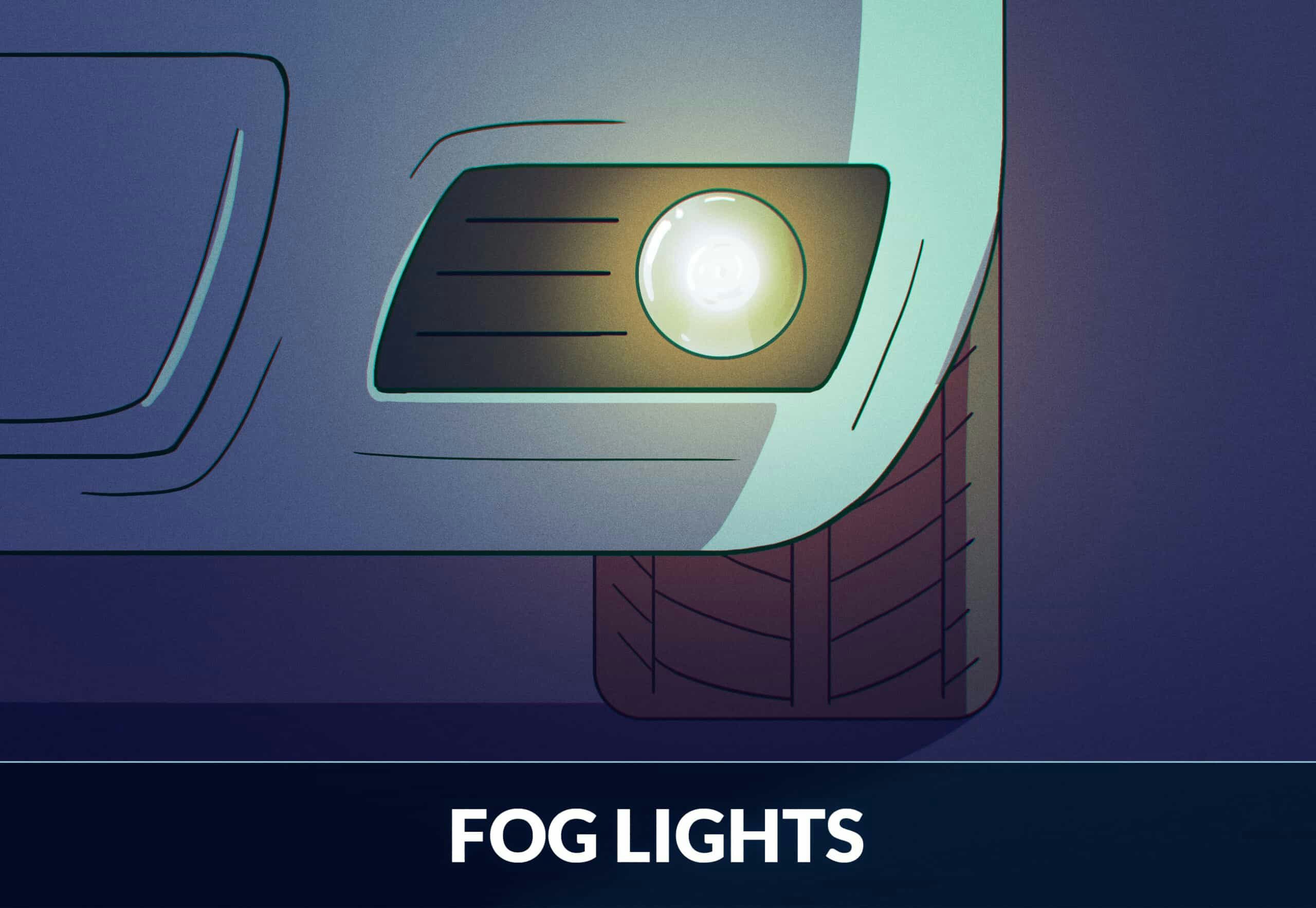 What are Fog Lights and When Should You Use Them?
Driving in unsafe weather conditions can make driving extremely challenging. Luckily, car makers have implemented features to help drivers navigate situations such as these. Fog lamps are far from standard on most American vehicles, but manufacturers regularly offer them in higher trim levels of even economy cars. Many drivers confuse fog lamps for high beams or other similarly colored lights.
Car enthusiasts will tell you that fog lights are a must-have, especially in cold and rainy climates. However, a tool is only as good as how it's utilized. In this blog, we'll teach you everything you need to know about fog lights and when they should be used.
If you prefer video, check out this explainer:
What are Fog Lights?
Fog lights are featured on the front/rear of vehicles and increase driver visibility. They are generally positioned under the main headlights and are shaped like a bar. The location in which fog lights are located on the vehicle allows them to emit light that pierces the fog and creates a clear field of vision for the driver. As its name suggests, this is a serious lifeline in foggy conditions, where visibility is extremely low and normal headlights can't pierce through very well. Fog lights come in both yellow and white, depending on the specific car's manufacturer.
Fog lights help you see better in certain conditions, such as fog.
Difference Between Fog Lights and Normal Headlights
Fog lights and main beam lights are completely separate and each features its own assembly. You'll find headlights on every single vehicle on the road, while fog lights are only offered as an upgrade in many car models. When a car is turned on, the main beam lights are generally the first to turn on. Alternatively, fog lights need to be manually activated before they begin working.
Main beam lights lie in the front center of the vehicle on either side of the vehicle grill. They usually have a rounded shape, but are also square shaped on many vehicles.
Fog lights sit just below the beam lights and are often long and rectangular.

This is the dashboard icon for front fog lights
Using Fog Lights
It is important for drivers to understand the type of situations in which they can use fog lamps, and when they should not be used.
Also, each state has very specific rules when it comes to using them, so make sure to understand what applies in your state so you know when you can legally use them.
How to Use Fog Lights
Front Fog Lights
Your front fog lights are usually activated via a separate switch from the main light control. Some cars also allow drivers to utilize fog lights from a button in their infotainment cluster. There is a multitude of ways to turn on your fog lights, so it's best to consult your owner's manual for more detailed information.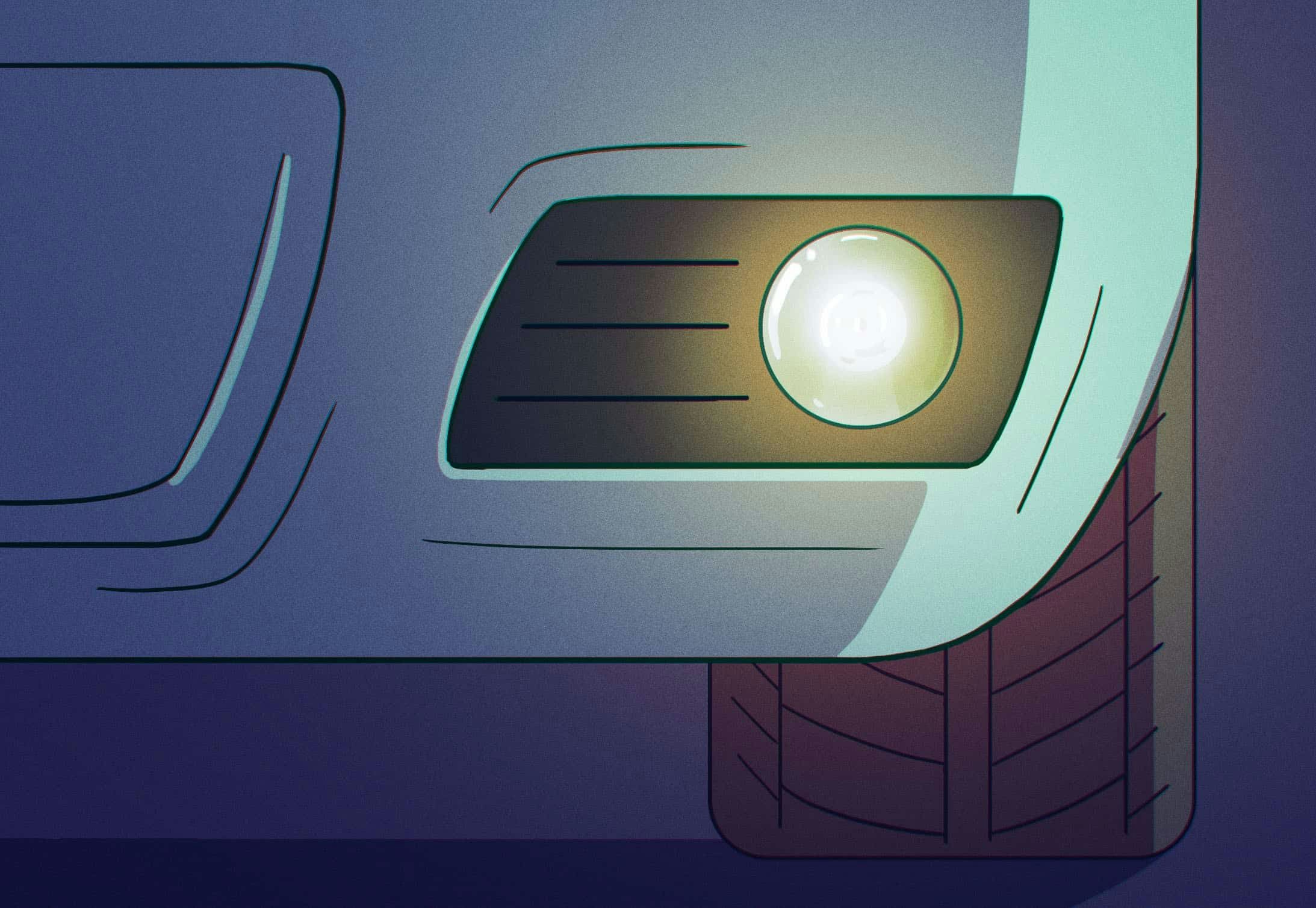 The location of fog lights allows them to emit light that pierces the fog and creates a clear field of vision for the driver.
Rear Fog Lights
Rear fog lights are bright lights that are generally the same brightness as your brake lights. They are not very common in the US, as the National Highway Traffic Safety Administration does not require automakers to include rear fog lights when manufacturing new vehicles. To obtain one, you have to obtain it from a third-party vendor. They'll give you a better idea of exactly how to set up your rear fog lights and how they should be used.
When to Use Fog Lights
You can use fog lights in a variety of low visibility settings, this includes fog, heavy rain, and dust storms. Using low or high beam lights in these situations can make visibility worse, as their positioning makes light reflect back towards the driver, this is especially true when it comes to high beam headlights (never use high beams when driving in fog!). However, they are not designed for driving at high speeds.
The low placement of fog lights allows them to emit rays that cover the surface area below the fog, allowing you to clearly see what obstacles or other vehicles exist in front of you.
Are They Good to Have?
The answer is yes! If you have the option and can afford the upgrade, fog lights are an essential feature that will allow you to get a better view of the road. If you live in a climate where weather can be unpredictable, purchasing a vehicle with front and/or rear fog lights will allow you to drive your vehicle at any time without fear of reduced visibility.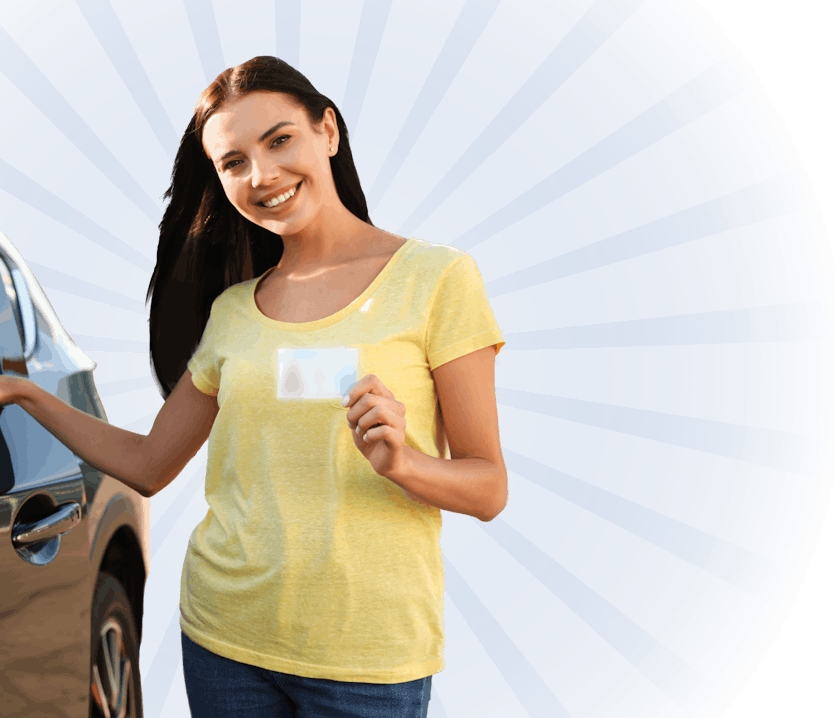 Ace your DMV test, guaranteed