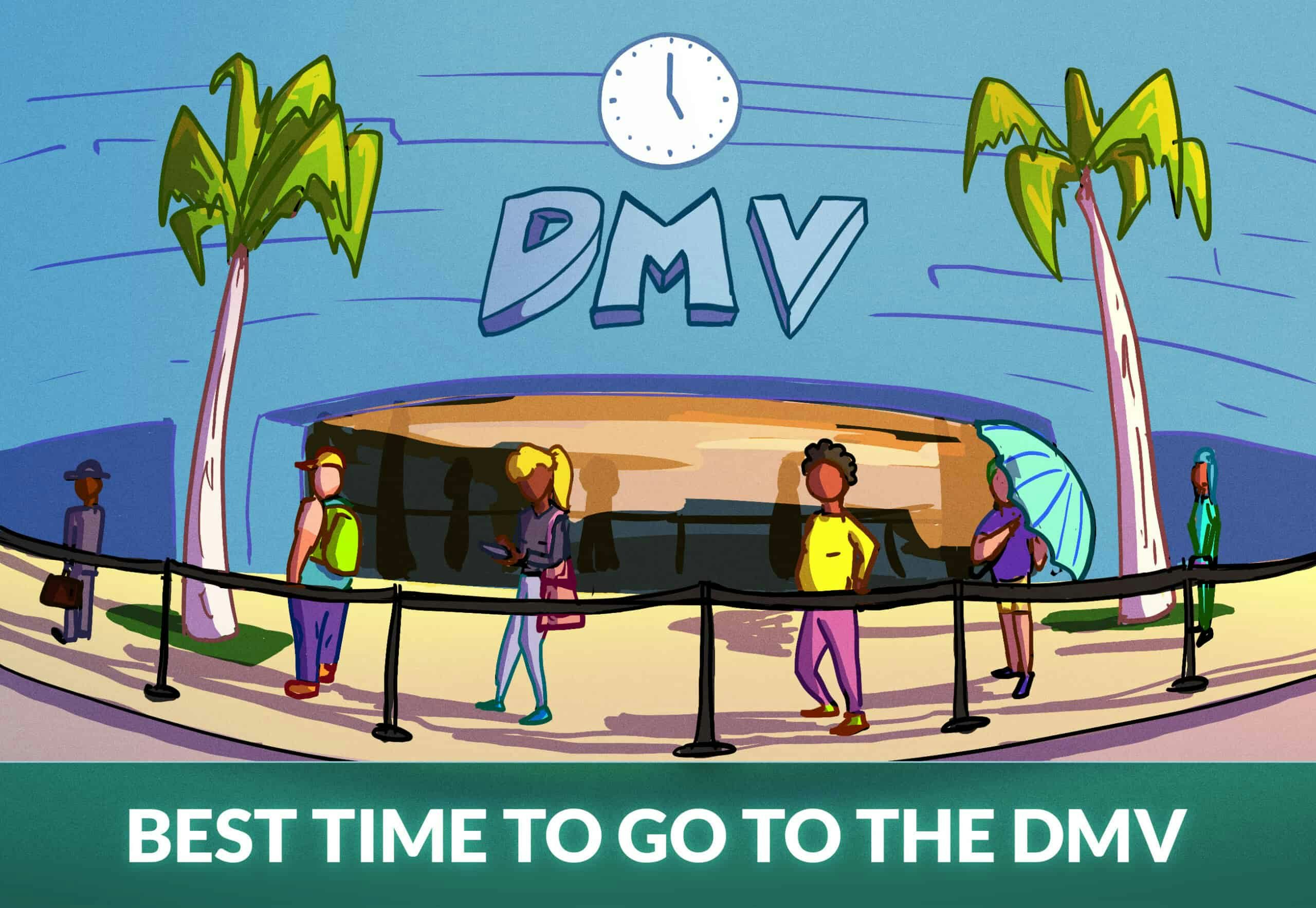 When Is the Best Time to Go to the DMV? 4 Time-Saving Tips to Avoid Long Wait Times
The Department of Motor Vehicles is a place few people enjoy spending time at. In fact, it may seem like every single time you visit the DMV, there are long lines wrapped around the building. While this may be true a lot of the time, there are a few moments throughout the week when you're guaranteed to be one of only a few visitors, allowing you to get in and out of the center with ease.
In this article, we're going through how to make your stay at the DMV as short as possible with our best tips.
4 Tips: When to Go to the DMV
So, what is the best time to go to the DMV?
Right When They Open
Avoid the Beginning and End of the Month
Try to Schedule for the Middle of the Week
Avoid Lunch Hours (11 am-1 pm)
#1. Get There Right When They Open
Most locations across the country open at 8 AM, making this the best time to go to DMV. Few people are able to visit at this time – whether they have to attend work, school, or another personal responsibility. This creates the perfect opportunity for you to get in early and be out of the door speedily.
Beware though, DMV locations in high traffic areas tend to have long lines build up in anticipation of opening. To make the most of this tip, avoid centers in major cities or heavy commercial areas.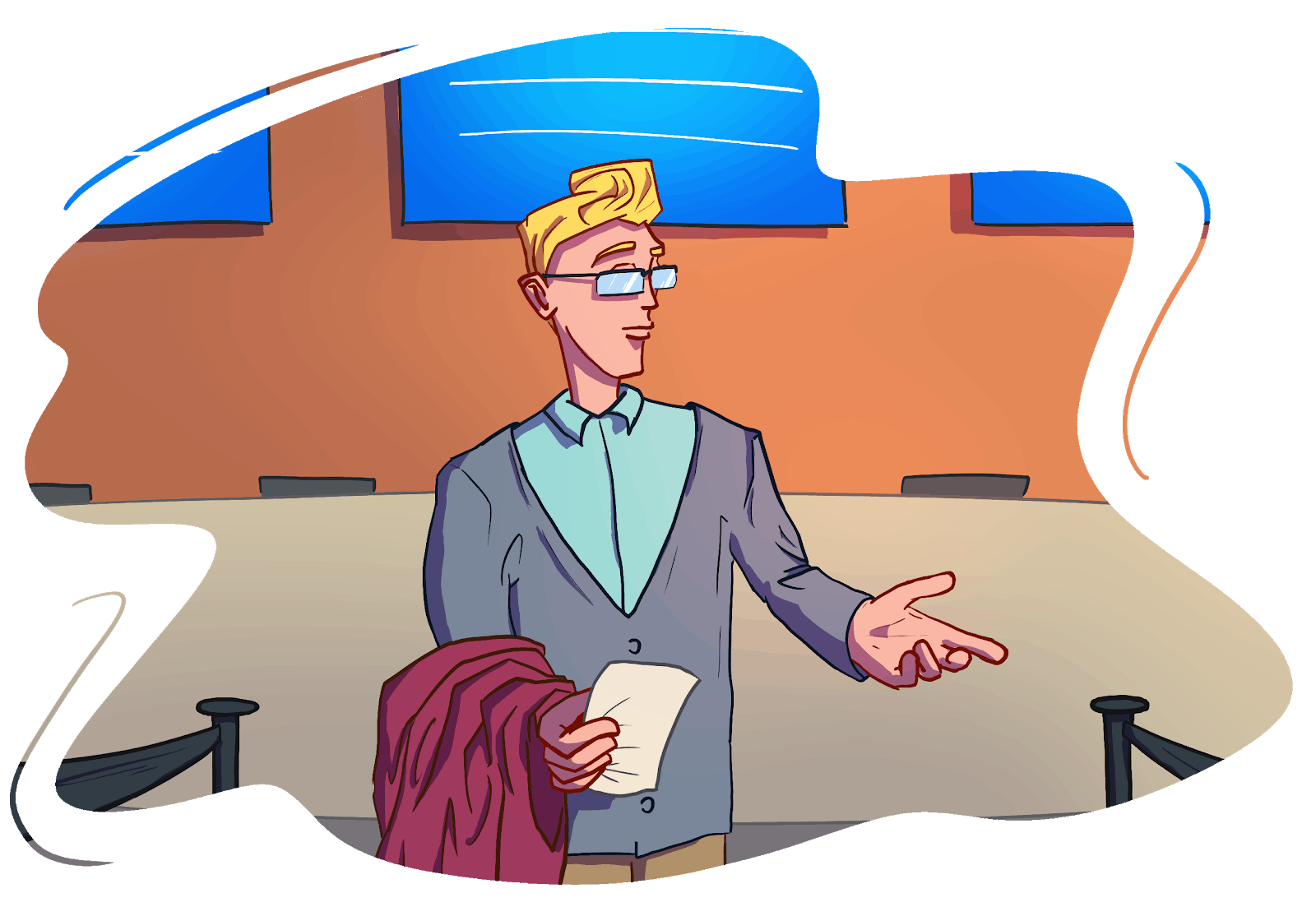 #2. Avoid the Beginning and End of the Month
The beginning and the end of the month are the worst times to visit the DMV. Many people realize that their licenses or registration are expiring early in the month and are in a rush to get these issues resolved quickly. On the other hand, others procrastinate and wait until the last week to take care of it, resulting in packed DMV lines. It is always best to go to DMV during the middle two weeks of the month.
#3. Try to Schedule for the Middle of the Week
Similar to DMV hours, picking the right days to schedule your trip is important as well. The middle of the week is the perfect time to knock out any items that you may need to complete at the DMV. Mondays tend to attract those who want to get in early and get it over with, while Fridays are usually reserved for those who take the days off or are heading to the DMV on their way back from work.
If your local DMV is open on the weekend, it is never wise to visit during this time either. Tuesday, Wednesday, and Thursday are the best days to take a trip to the DMV.
#4. Avoid Lunch Hours (11 am-1 pm)
The lunch hour is the perfect time for full-time employees to get random errands completed during the day – including visiting the DMV. The hours of 11 am to 1 pm sees a rush of individuals headed to their local service center in order to update records, renew their license, or pay miscellaneous fees. If possible, it is always best to avoid the DMV during these hours. The best hours are generally first thing in the morning or in the afternoon following the lunch rush.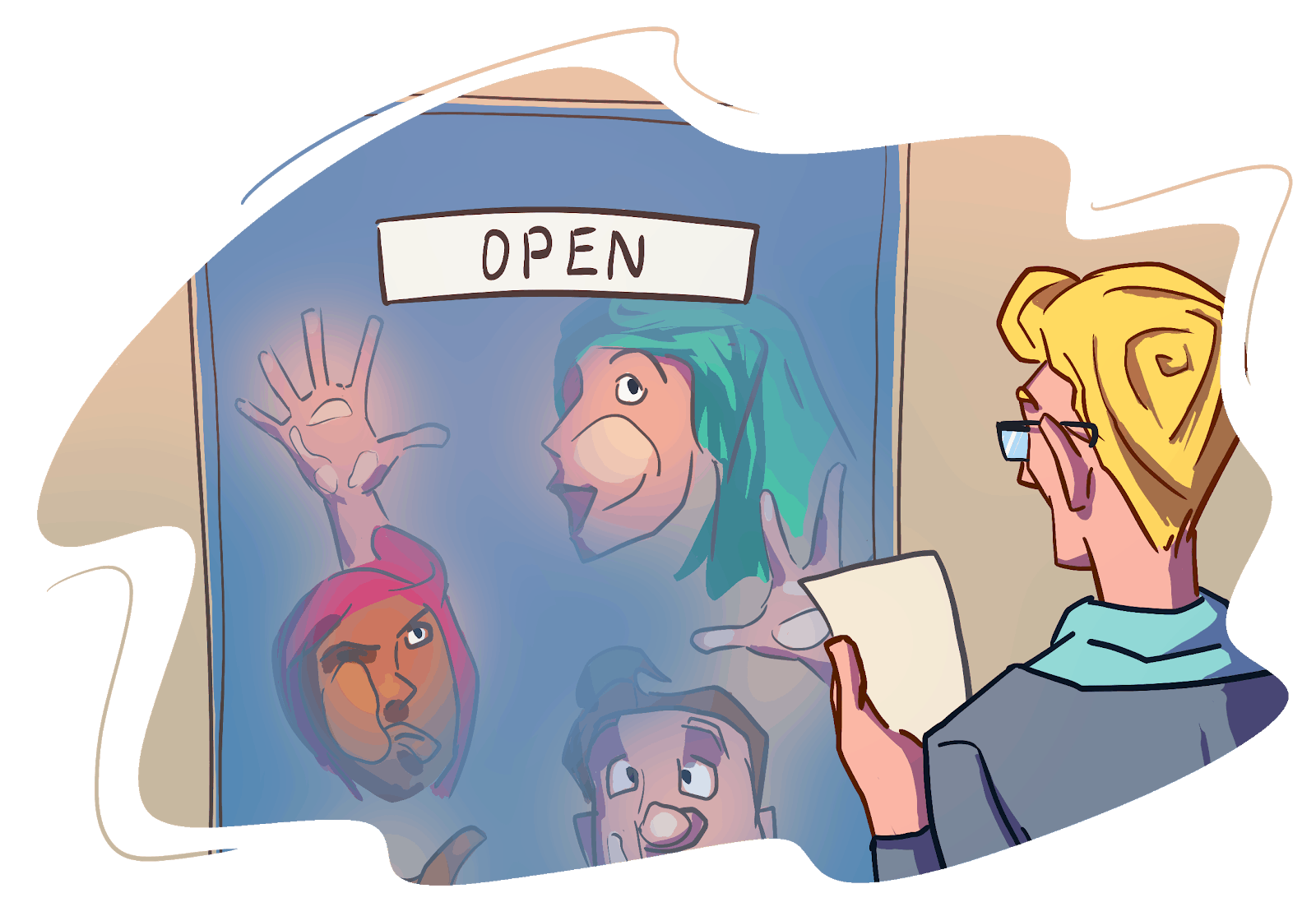 How to Avoid a Full Day at the DMV
Now that you know the best times to go to DMV without an appointment, you need to know how to ensure your visit is as quick as possible. Nobody wants to spend a full day dealing with a driver's license or state identification card. Consider these tips on your next trip to the DMV to ensure you have the smoothest experience possible.
Have All Your Documentation Ready
Depending on your reasoning for visiting the DMV, you want to make sure you have all your documents in order before arrival. You can often find a comprehensive list of documents on your local DMV website that you should bring. It will depend on whether you're obtaining a REAL ID, updating your vehicle registration, getting a driver's license, or if you're there on another errand.
Below, you'll find some of the most commonly requested documents by DMV centers nationwide, however, you should research what you'll need to complete your specific task.
Proof of identification
Proof of US citizenship or legal presence
Proof of state address
Proof of Social security number
Research DMV Centers Near You
No two DMV locations are created equal. You always want to do a bit of preliminary research before committing to a specific DMV center. Using standard business review applications such as Yelp and Google Reviews make it easy to get an understanding of how that specific building operates. This is also a great way to find DMV phone numbers in case you have any questions or concerns about your upcoming visit to their center.
Ensure Going to the DMV is Necessary
Now more than ever, states are finding new ways to take their operations digital. For you, this means shorter lines at the DMV, as well as the ability to complete many tasks from the comfort of your own home. At locations such as AZ DMV, users are able to complete the following tasks online:
Vehicle registration services
Title services
Driver's License and ID services
Find Something to Keep You Busy While There
Nobody enjoys standing or sitting in line for long periods. It is an extreme waste of time and can ruin your productivity for the entire rest of the day. Plan ahead and bring something to work on, or keep you entertained during your stay. The wait can be very boring, making time feel like it's moving a lot slower than it is. Having something to keep you occupied will take a lot of the blandness out of your next visit to the DMV.
With this knowledge in mind, you are well on your way to having the best possible experience on your next visit to the DMV. Whether you're simply renewing your driver's license or grabbing a driver's handbook, these tips will help you breeze through the line and get out the door quickly.
Bonus Tip
Before visiting the DMV to handle driver's license-related issues, you'll want to study a bit of driver's knowledge as well. Zutobi makes learning fun and easy – we provide a summarized manual, online DMV practice tests, and a gamified experience on a new level. Join over 250,000 students using Zutobi each month to ace their written test and road test on the first try!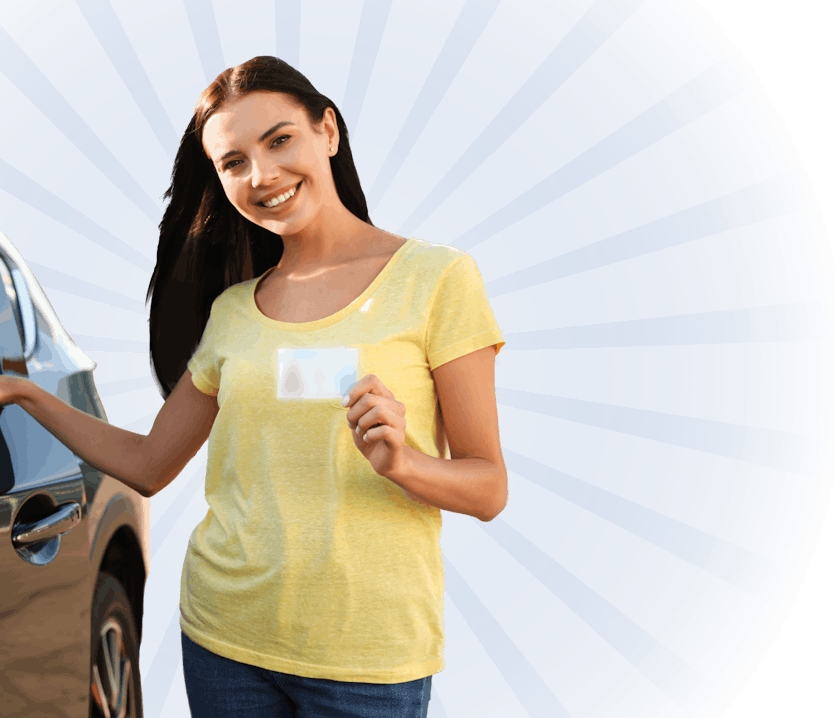 Ace your DMV test, guaranteed