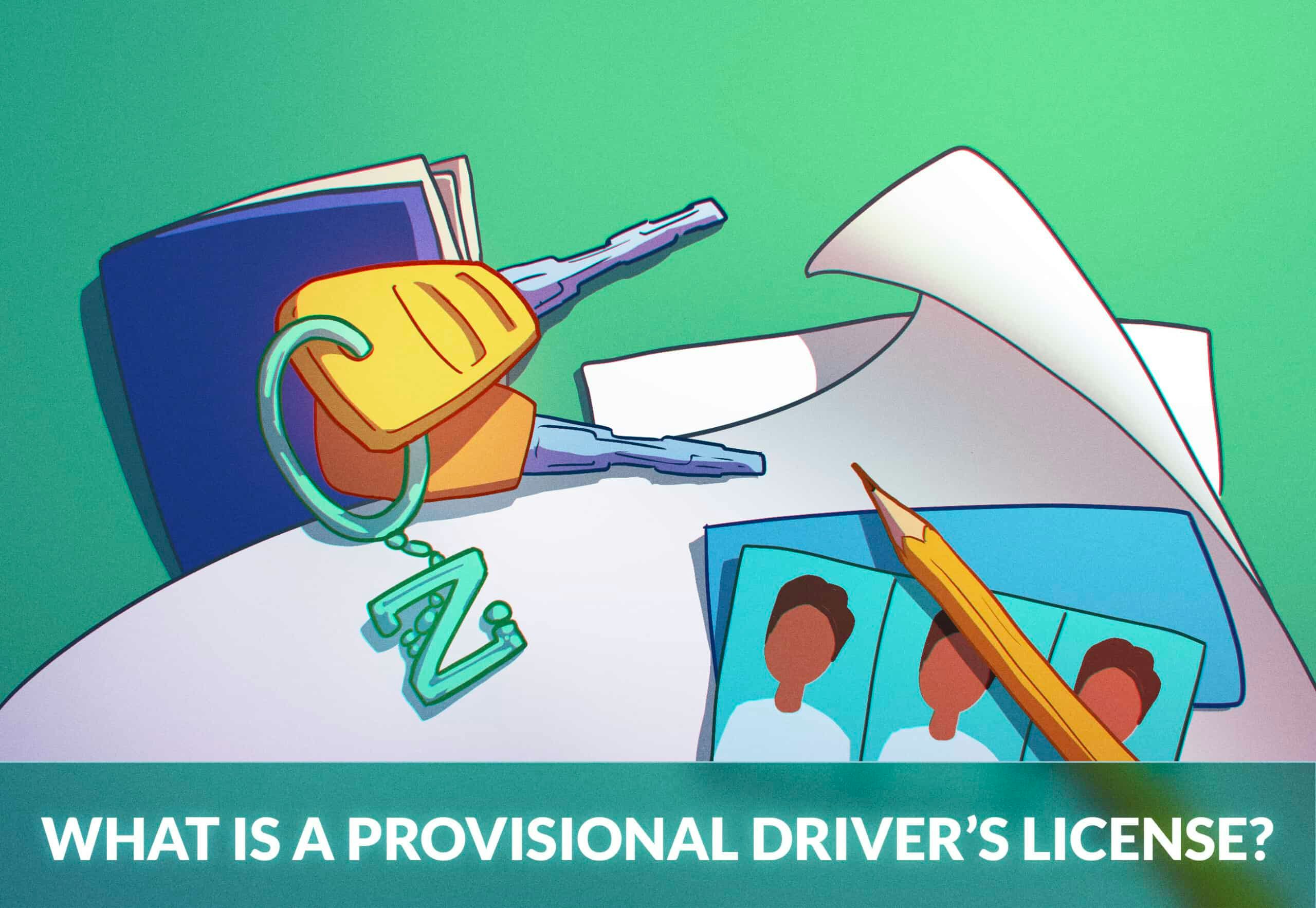 What is a Provisional Driver's License? Restrictions, Requirements, and How to Apply
There are many steps to getting a driver's license. In a short period of time, you need to pass the permit test, learn how to drive a car, and pass the driving test. As part of the Graduated Driver License System used in many states, teens will be issued a provisional license after they have passed the driving test.
So, what is a provisional driver's license, and what restrictions come with it? We'll go through all you need to know in this article.
What is a Provisional License?
For teens between 15 and 18 years old, passing the driving test does not mean they will get an unrestricted driver's license. Instead, most states offer a provisional driver's license that enables you to drive solo but with certain limitations. Only after a certain amount of time, or when you reach a certain age, will you be issued a full driver's license that lets you drive without restrictions.
In most states, the provisional license will be automatically upgraded to a regular driver's license when you turn 18 years old.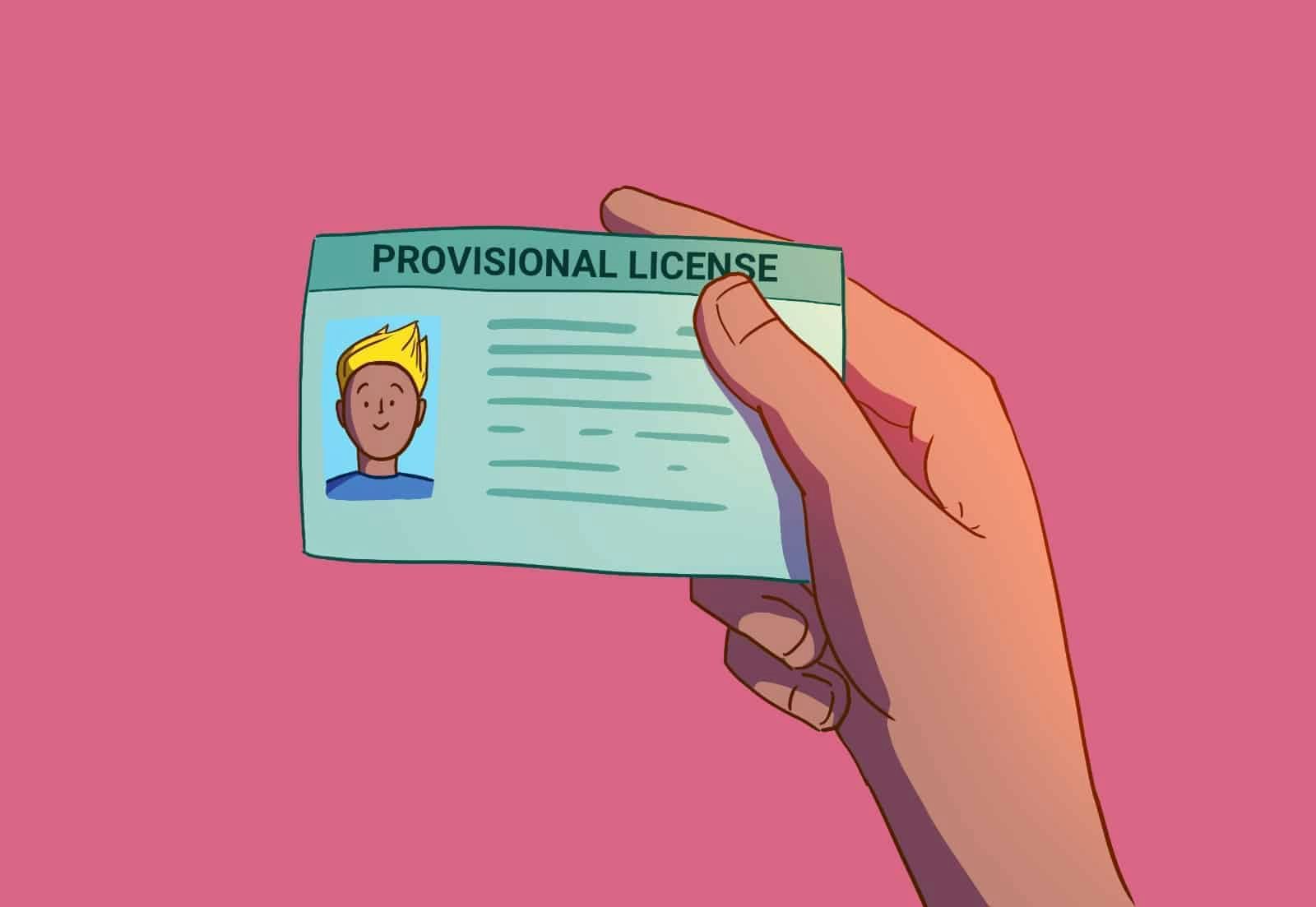 The Graduated Driver License System
The Graduated Driver License System is essentially used to gradually ease new drivers into the habit of driving without putting too much on them at once. As research shows that the teen brain is not fully developed and the decision-making center is still developing until the age of 25, teens are issued restrictions to let them mature mentally, get used to driving, and for their decision-making center to develop further.
What Are the Provisional Driver's License Restrictions?
There are a number of restrictions that may be placed on a provisional license holder. The limitations vary by state but generally restrict the driver from:
Transporting passengers below the age of 20
Driving outside of the hours of 5 am – 9 pm.
These restrictions are used to gradually get teens used to driving solo and reduce the risk of a severe accident as a result of getting a driver's license at too young an age. The restrictions are specifically aimed at reducing the risk of group pressure by removing the possibility to transport peers and drive at night.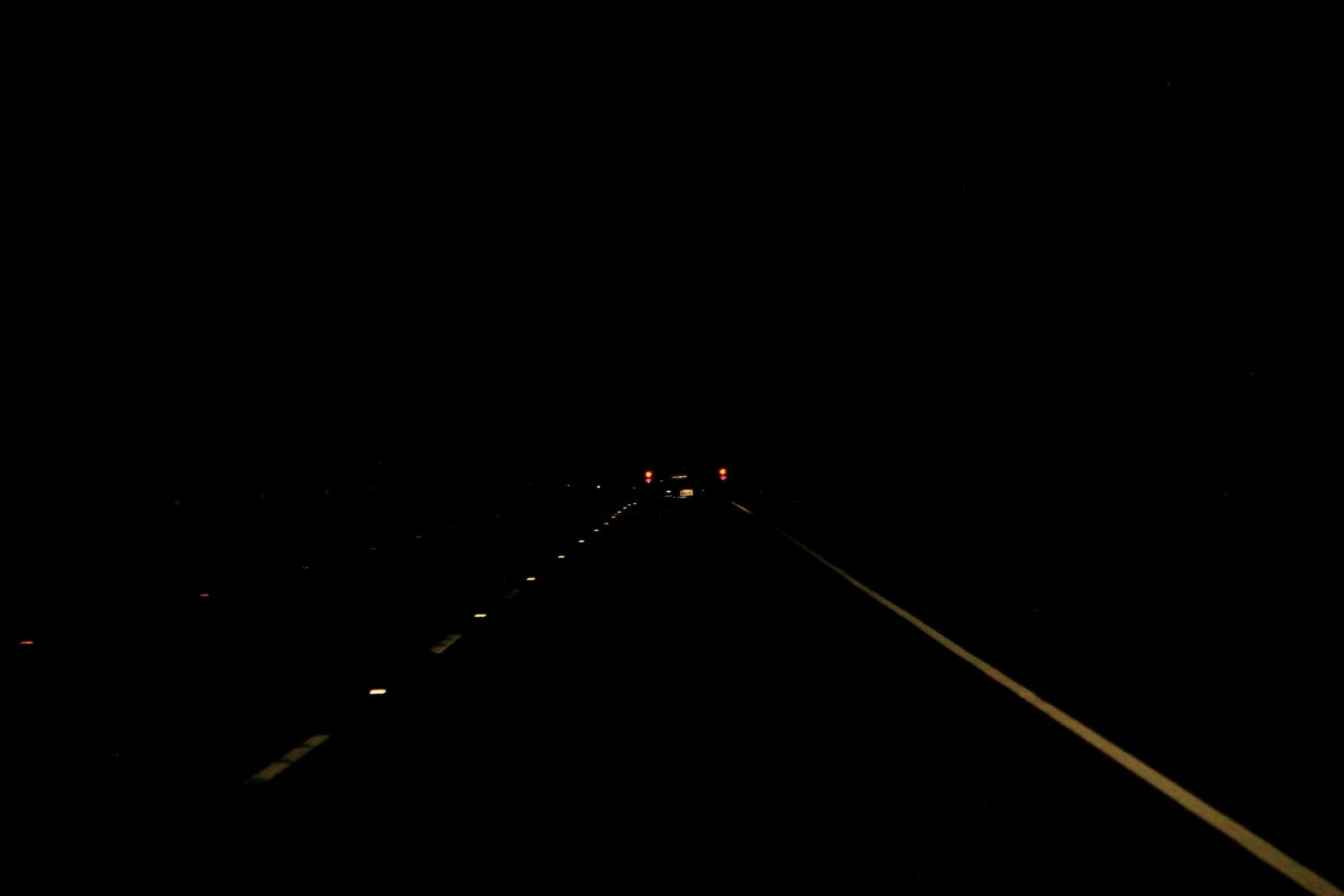 You will be restricted from driving during certain hours at night.
What Happens if I Disobey Provisional License Restrictions?
Failure to obey restrictions is serious. If you fail to obey restrictions without a valid reason, you may face fines and have your provisional license suspended or even revoked.
Can I Be Exempted From the Restrictions?
There is an exception to every rule. In terms of the restrictions placed on a provisional license, there are exceptions in certain areas that qualify as "necessary".
To be exempt from the restrictions you need to keep a written note, signed by the appropriate person(s), with you at all times detailing the reason and date under which the exemptions apply. However, not all reasons are valid.
Valid reasons may include:
For school-related activities. The written note must be signed by the school principal, dean, or an authorized person and contain the reason for the exemption and duration of the exemption.
In cases of medical necessity when there are no other driving options available. The written note must be signed by your doctor/physician and contain the diagnosis, medical reason, and duration of the exemption.
For job-related reasons. For example; people may hold a job that requires them to drive outside of the mandated hours as a necessity for employment. The written note must be signed by your employer and detail the job description which mandates the exemption.
In cases of family necessity. For example; you may be the only person with a driver's license to run specific errands or pick up family members at certain times. The written note must be signed by your guardian or parent and detail the family necessity.
Keep in mind that it's not worth trying to get around the rules. If you are caught driving with a non-valid exemption note, you may face serious consequences. Look up the details for your state to see what's valid there.
How to Get a Provisional License
The answer depends on how far you have gotten so far. A provisional license is, as we've mentioned earlier, the last step in your driver's license journey. In fact, it means you have a driver's license but due to your age, you are limited in certain ways.
These are the 6 steps you need to complete before you can get a provisional license:
Be 15 ½ years old or older. The exact age requirements for each state can be found below.
Pass the permit test. Depending on where you live, you may need to complete driver education before you can take the permit test. You can study for your learner/permit test using our DMV prep courses or practice tests.
Practice for your driver's license exam using an instructor and/or with your guardians or parents.
Complete the road test. Read our article What To Bring To Drivers Test for more info.
Pass a vision test to determine your visual acuity.
Pick up your provisional license!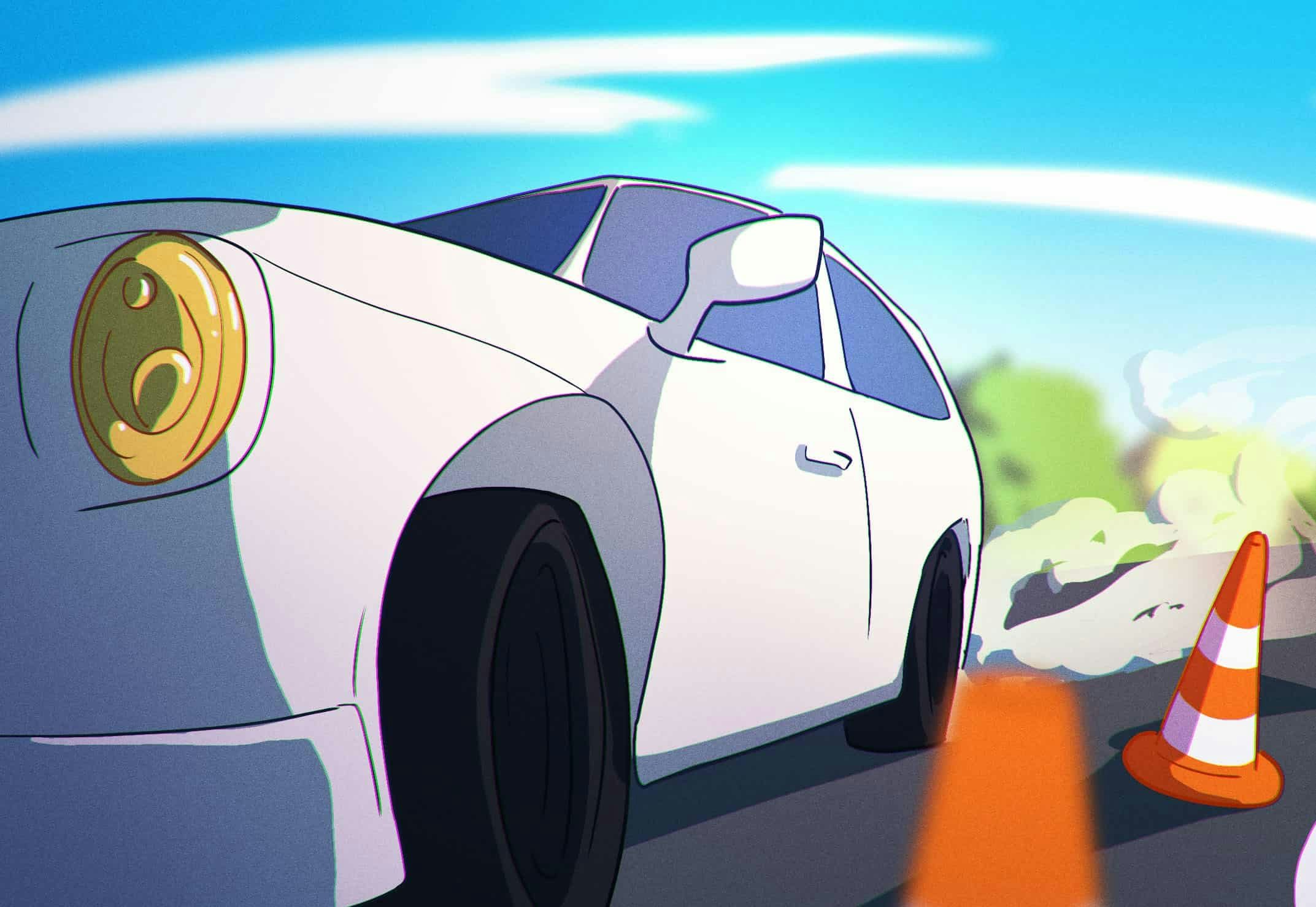 You'll need to pass both the permit test and the road test to get a provisional license.
While it seems like a lot to get through, you can take it one step at a time. Focus entirely on the one task you are currently on, whether it is preparing for the permit test, practicing for your driving test, or going to the DMV to actually take the driver's license exam.
If you need additional information or test prep, visit the state-specific parts of our website.
How to Apply for a Provisional Driver's License
What you need to bring to the DMV office will be different from state to state depending on the requirements in your state. Let's go through what the documents are and what you need to bring to apply for a provisional license:
Proof of identity. You must be able to prove who you are.
Birth certificate or copy of birth certificate
Driver license application. As a minor, you need your parents' or guardians' consent – have your parents'/guardians' fill in a Driver License Application and sign it.
Proof of residency. You need to bring two documents as proof of residency in the state you plan to obtain your DL in.
Proof of financial responsibility. This means car insurance. As you need to provide your own car for the driving test, you must have car insurance that covers any accident. Minors can provide their parents' insurance.
Course completion certificate. Minors must, if required in your state, bring proof that they have completed the driver's exam and behind-the-wheel test.
Applicants' legal status. You need proof of your legal status. If you are a non-citizen you will need to provide additional documents.
Proof of completion of driver's education. This is only required in select states and for select ages (typically between 15 ½ and 18 years old).
Proof of school enrollment. You may need to provide proof that you are enrolled in school and have satisfactory grades / have already graduated.
Provisional License Age Requirements Per State
| State | Driver's Permit Age | Provisional License Age |
| --- | --- | --- |
| Alabama | 15 | 16 |
| Alaska | 14 | 16 |
| Arizona | 15 ½ | 16 |
| Arkansas | 14 | 16 |
| California | 15 ½ | 16 |
| Colorado | 15 | 16 |
| Connecticut | 16 | 16 ⅓ |
| Delaware | 16 | 16 ½ |
| District of Columbia | 16 | 16 ½ |
| Florida | 15 | 16 |
| Georgia | 15 | 16 |
| Hawaii | 15 ½ | 16 |
| Idaho | 14 ½ | 16 |
| Illinois | 15 | 16 |
| Indiana | 15 | 16 ½ |
| Iowa | 14 | 16 |
| Kansas | 14 | 16 |
| Kentucky | 16 | 16 ½ |
| Louisiana | 15 | 16 |
| Maine | 15 | 16 |
| Maryland | 15 ¾ | 16 ½ |
| Massachusetts | 16 | 16 ½ |
| Michigan | 14 ¾ | 16 |
| Minnesota | 15 | 16 |
| Mississippi | 15 | 16 |
| Missouri | 15 | 16 |
| Montana | 14 ½ | 15 |
| Nebraska | 15 | 16 |
| Nevada | 15 ½ | 16 |
| New Hampshire | 15 ½ | 16 |
| New Jersey | 16 | 17 |
| New Mexico | 15 | 15 ½ |
| New York | 16 | 16 ½ |
| North Carolina | 15 | 16 |
| North Dakota | 14 | 15 |
| Ohio | 15 ½ | 16 |
| Oklahoma | 15 ½ | 16 |
| Oregon | 15 | 16 |
| Pennsylvania | 16 | 16 ½ |
| Rhode Island | 16 | 16 ½ |
| South Carolina | 15 | 15 ½ |
| South Dakota | 14 | 14 ½ |
| Tennessee | 15 | 16 |
| Texas | 15 | 16 |
| Utah | 15 | 16 |
| Vermont | 15 | 16 |
| Virginia | 15 ½ | 16 ¼ |
| Washington | 15 | 16 |
| West Virginia | 15 | 16 |
| Wisconsin | 15 ½ | 16 |
| Wyoming | 15 | 16 |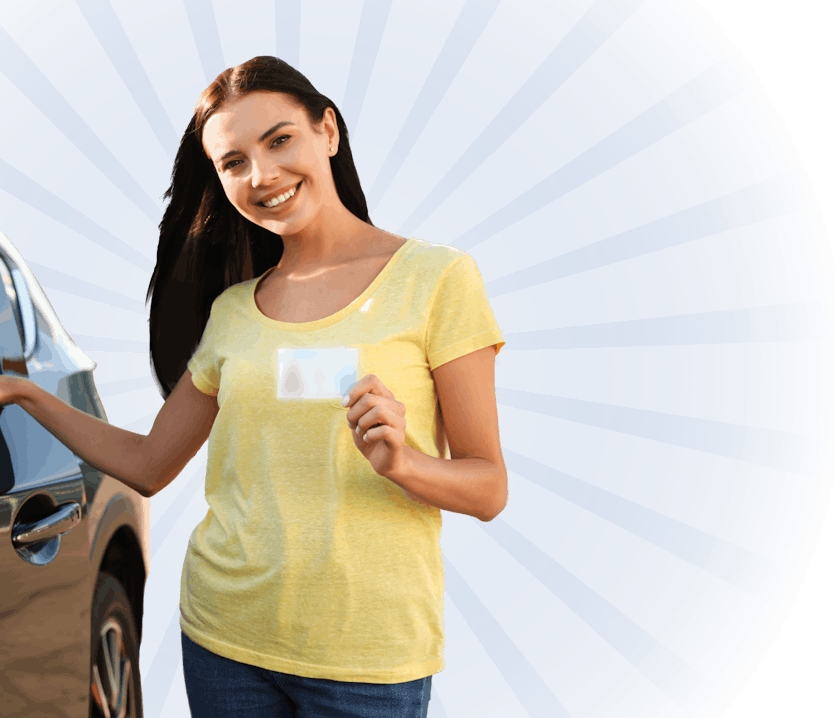 Ace your DMV test, guaranteed