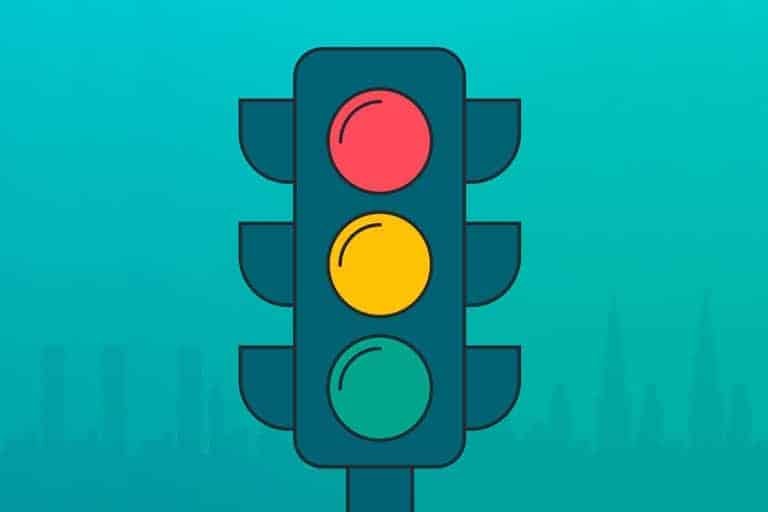 What You Need to Know Before Booking Driving Lessons: Cost & Tips
How Much Do Driving Lessons Cost?
First and foremost, it's important to understand the cost of driving lessons. Prices vary depending on the instructor and location.
In more expensive states such as California and New York, you should expect to pay between $120 to $170 for a 2-hour driving lesson. 
In most other states, prices are generally between $80 to 120 for a 2-hour lesson. 
Classroom training usually costs between $30 to $180.
Some driving schools offer discounts for purchasing multiple lessons in advance, such as a 6-hour package (typically divided into three 2-hour lessons) – so be sure to shop around and compare prices before making a decision. Furthermore, many driving schools also offer all-inclusive package deals that cost between $300 to $850.
How to Find Cheaper Driving School Alternatives
Many states offer driving lessons at the local DMV or other government agency. Certified third-party driving schools are often cheaper alternatives because, in many states, driver's education prices are set by individual schools.
For example, in Arizona, you can find a variety of third-party driving schools so you can compare prices between them.
Make Sure Your Driving School is Certified
It's important that you find a driving school that's qualified to teach. If you develop bad driving habits when you're learning to drive, they'll be incredibly hard to break later on. Make sure to start out on the right foot with qualified instructors who will be able to catch errors and point them out right away.
Furthermore, you need to practice with a certified driving school for the lesson hours to count as a part of your driver training (depending on your age and state). For example, the CA DMV states that schools must "be licensed and bonded by the DMV" and provides students with an online portal to check if the school is licensed or not.
It shouldn't be too difficult to find out whether or not a driving school has been certified or not. You should be able to look it up on the school's website or your state's DMV website. You can also call the school and simply ask.
Think About Completing an Intensive Driving Course
Intensive courses are offered by some driving schools and they can be a good way to learn to drive quickly. These courses are a good option for drivers who are in a hurry to get their licenses, but they might not be as suitable for new drivers who aren't as confident.
In an intensive driving course, you'll receive six to eight hour lessons over a five to ten day period. They typically involve one-on-one practice with an instructor and you'll spend a lot of the instruction time on the road. This means that you'll have more of an opportunity to focus on your problem areas.
Intensive driving courses include the same information as typical driving courses – but instead of being spread over a couple of weeks or months, it's packed into a week or so. Some people learn better this way, some don't. Take your personal learning style into account when deciding whether or not to choose an intensive course.
How to Choose the Right Driving Instructor
Whether you choose to take lessons at your public school, from your government agency, or with an independent instructor, your instructor is important.
Before booking multiple driving lessons, make sure that your instructor checks all these boxes:
Instructor has a good reputation. It might be a good idea to ask around and find out where your friends and family have taken driving lessons. You can also simply make sure that your driving school has good feedback from students who have actually practiced driving with the instructors there.
Instructor is punctual, prepared, and reliable. You'll know if instructors know what they're talking about as soon as you start driving with them. Great instructors show up on time (or a little early) and clearly know what they're talking about. They're ready to give you feedback and encouragement that's designed to help you become a better driver.
Instructor has a car that you're comfortable driving. Driving lessons generally take place in the instructor's car, which often has a second brake so that the instructor can take over in an emergency. The car should be clean and maintained and you should be comfortable learning to drive in it.
You get along with your instructor. Instructors aren't meant to be best friends, but you are going to spend quite a few hours together in a small enclosed vehicle – and it will be much more pleasant if you get along. If you find that you really dislike your instructor or you feel that an instructor doesn't really know the material, it's acceptable to request a different one or even transfer to a different driving school.
Practice Driving With Parents or a Guardian
It is often a good idea to start learning to drive with a certified instructor, but once you get the hang of it, most people opt towards lessons with a parent or guardian to save money. Try to find a trusted adult to supervise you and drive every time you have an opportunity.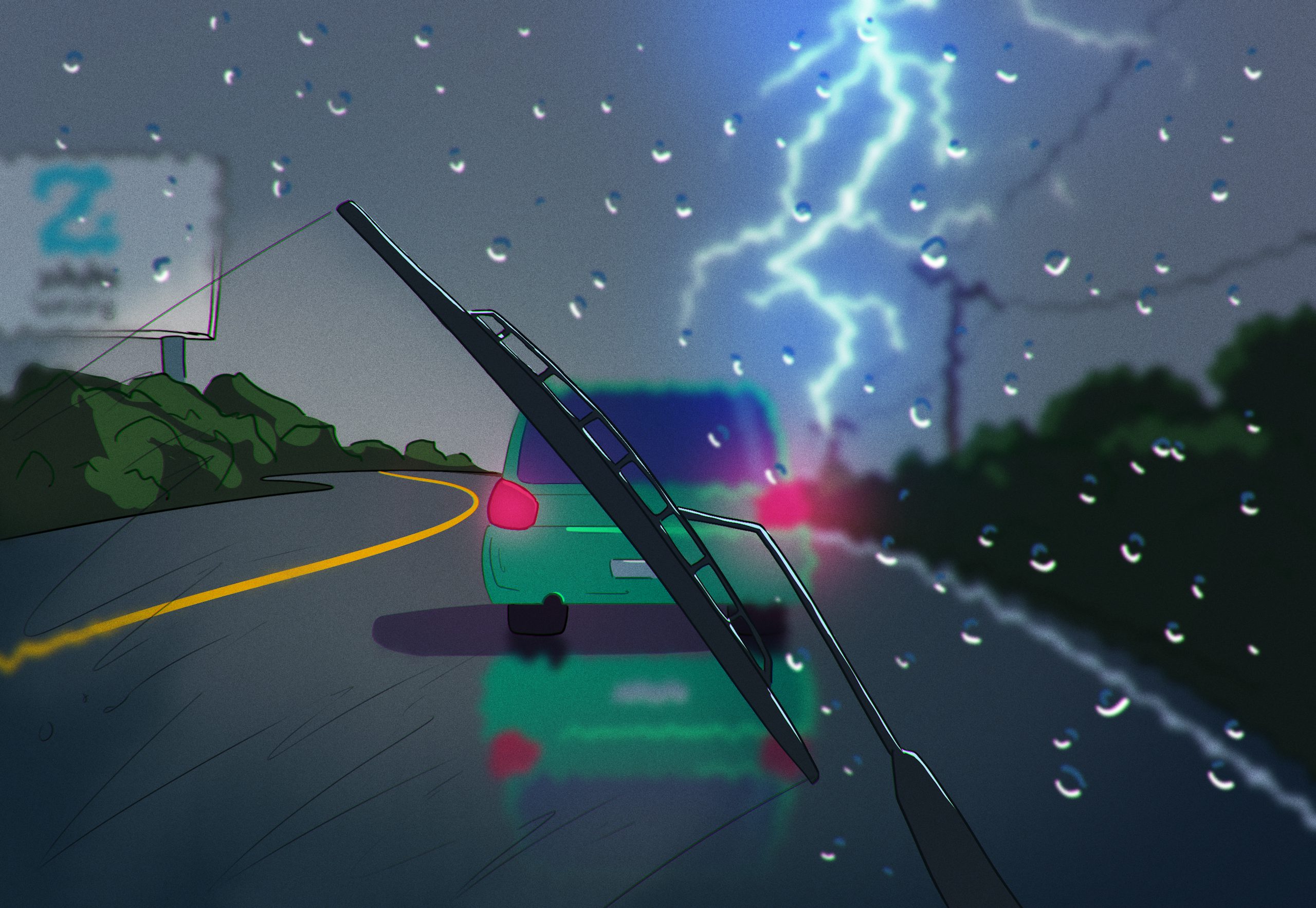 Practice makes perfect. Make sure you practice enough so you can handle different situations later on.
Some people find that they're more nervous about driving with an instructor they don't know. If that's the case with you, it can be smart to have a parent or friend teach you how to drive in an empty parking lot, on quiet backroads, or in a familiar neighborhood. Once you know the basics, you'll be more comfortable driving with a driving instructor – and you'll have a bit of a head start so your instructor can dive into advanced material sooner. Note that some states require a set amount of practice hours with a certified instructor before you can drive with a supervising driver.
If you choose to practice driving outside of your driving school, you do need to make sure that you're covered by insurance. Driving schools include insurance as part of the tuition fee, but you'll need to be added to the insurance plans of family and friends if you want to drive their vehicles.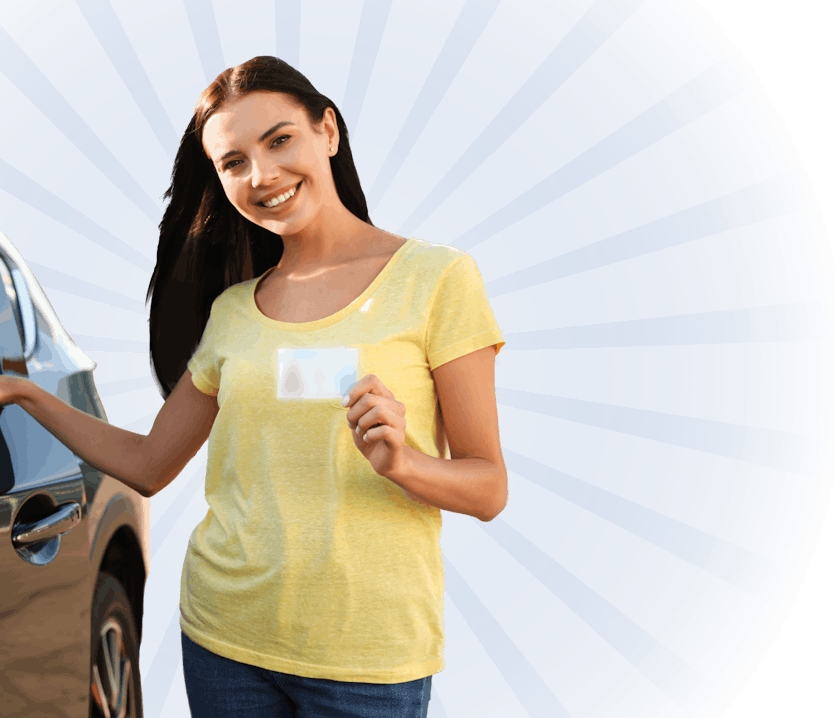 Ace your DMV test, guaranteed